I'm always buying party supplies for this here blog, but along the way I've also come across a few fun surprises… free party supplies! Oh how I love the word "Free"! Today, I'm divulging a few secrets for finding some party decor hidden in stores you already frequent, and packaged with items you already buy! I want to place a disclaimer at the beginning of this post that everything I talk about here should be used in moderation. It's great to get a sweet deal, but taking advantage of things too much makes it lose its splendor! So with that in mind, here's my tips and tricks for snagging some free supplies.
Keep the Packaging!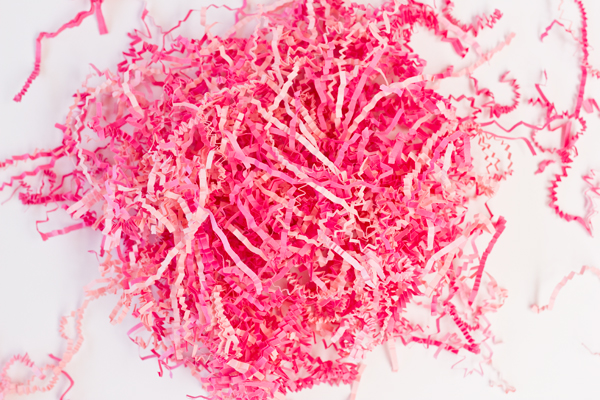 When it comes down to it, you're obviously going to have to be something for your party. So do it strategically. A lot of boutique shops, online and off, send their items in amazing packaging that is totally reusable! Yes, I'm talking saving pretty tissue paper, fancy ribbons, even shopping bags (Just not branded ones, please. Those are not ok.). One of my favorite things about ordering from Shop Sweet Lulu is that the boxes come full of this pink packaging that I happily throw into my confetti arsenal!
Tap Unexpected Sources (aka The Gas Station)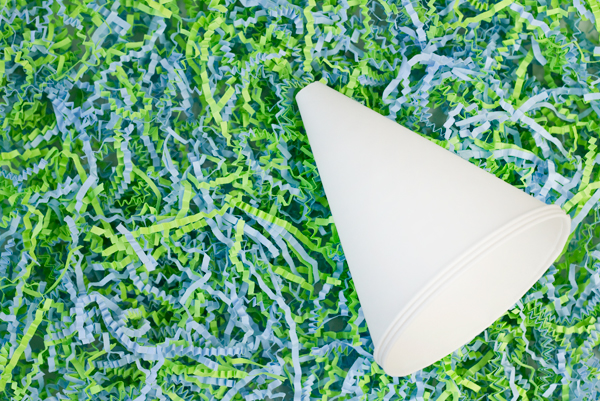 If you follow me on Instagram, you know that I recently supply sourced at the gas station. Yep, it's true. I came across the above cones which are used as funnels for car oil. To me, they looked like party hats so I asked the attendant if I could take some and she said yes (along with an odd look, but I'll take it!). Now, don't go to the gas station and take their whole supply, folks. We're only slightly working the system here, so if you have a small party coming up, head out and "shop" away!
Hound Store Displays + Packaging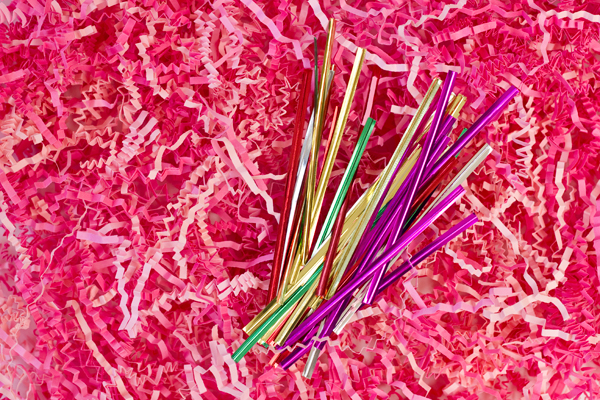 I am always asking at stores if I can buy their displays or their packaging. Often times, again with a weird look (Just get used to it!), they'll give me something for free. Again, don't go taking advantage. If you want a whole lot of their tissue paper or fancy twist ties, just ask if you can pay for it. But if they're offering a few for free, then by all means, add it to your bag!
Hit the Farmer's Market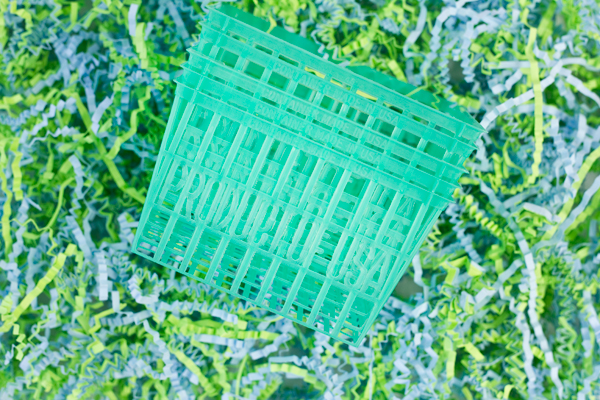 We're lucky to have a farmer's market in town and we hit it every weekend for, among other things, a big ol' basket of strawberries. They come in these berry baskets and I hoard them. Last year for our Halloween party I spray painted some black and used them (lined) to hold caramel apple favors. They're great for holding food items (again, please line them if you paint them!), and packaging favors.
Make Friends at the Mail Store
Making new friends is great! Especially when they work at powerful places. And by powerful places, in my world, I mean the local mail store. I use a lot of cardboard to make piñatas and buying boxes can get expensive! Small mail shops often have tons of boxes headed to the recycle bin from the people that have items shipped there and, yes, they may just give you them for free! Whenever I go in, I say "give me the biggest boxes you got!" and usually I walk out with enough for a few piñatas worth. (When it comes to free boxes going this route is much better than hitting your grocery store for boxes. Those can come with bugs that you definitely do not want in your piñata… or your house!)
Shop the Samples (Shh.. I didn't say that.)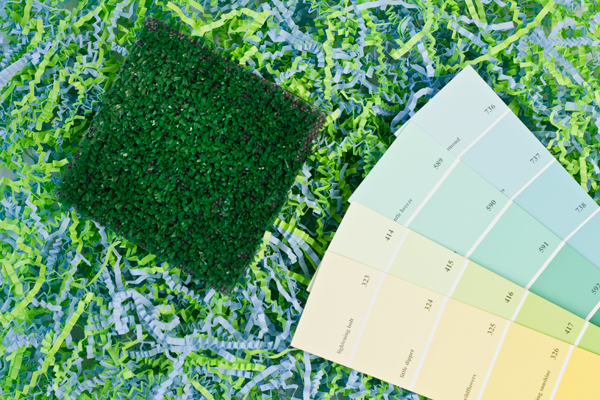 Using paint samples in party decor is by no means a new idea, so if you haven't hopped on that bandwagon, get on it! Hardware stores are a treasure trove of "free" samples. I'm sure they hate that we're all telling them to shop the samples, but (within reason), it's ok to grab a few! I picked up a swatch of astro turf for a future project and can't help but think what a fun coaster it would make. Remember, I didn't tell you any of this. Shhh!
(All Photos by Studio DIY)
When sourcing free supplies just remember my motto "Always ask, but don't take advantage." There's a lot of good stuff hiding in purchases you already make, be on the look out! Do you have any other supplies you've found for free?
For more party tips and tricks, click here!