I love many things about fall, however the typical color palettes and motifs are not one of them. You won't see a whole lot of leaves, greens, burgundies and the likes over here. Just not my style! Instead when the fall months roll around, I tend to revert to neutrals and metallics, and I like to keep things simple. I'm craving a gold old black and white party with a few kraft-colored elements (I really can never get enough) and some yummy homemade treats. Here's what's inspiring me for a fall soiree, and check back Monday to get the look yourself!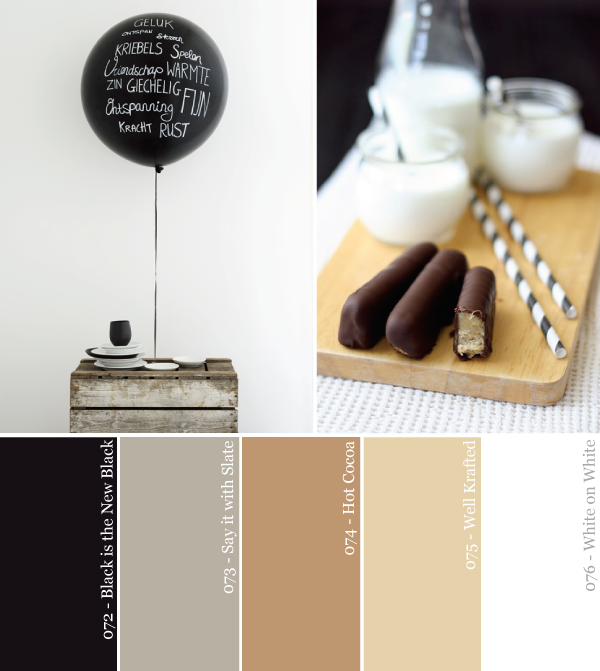 Balloon Photo via CONCEPT2012, Homemade Twix Bars via La Receta de la Felicidad
Need more to fulfill your color fix? Check out other Hue It Yourself palettes here. And find even more inspiration right here.