Yep, I jumped right on that neon bandwagon. In all honesty, I'm not the biggest fan of neon. I love bright colors, but neon hasn't really found its way into my heart just yet. However, when I popped open my Martha Stewart Living and saw a neon + kraft graduation party, I made peace with my new fluorescent friends. While I may not be sporting the colors just yet, they've certainly caught my eye for a fun and fabulous party. Paired with oh-so-accessible kraft paper and we have a winner!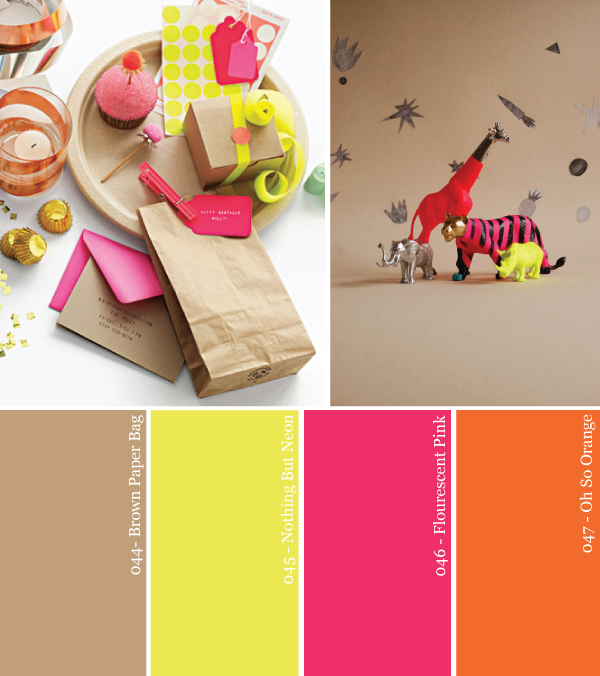 Neon Party Photo via Martha Stewart, Neon Animal Print by The Good Machinery
Don't forget to check back on Monday to see how you can make this party happen in all its eye popping glory!