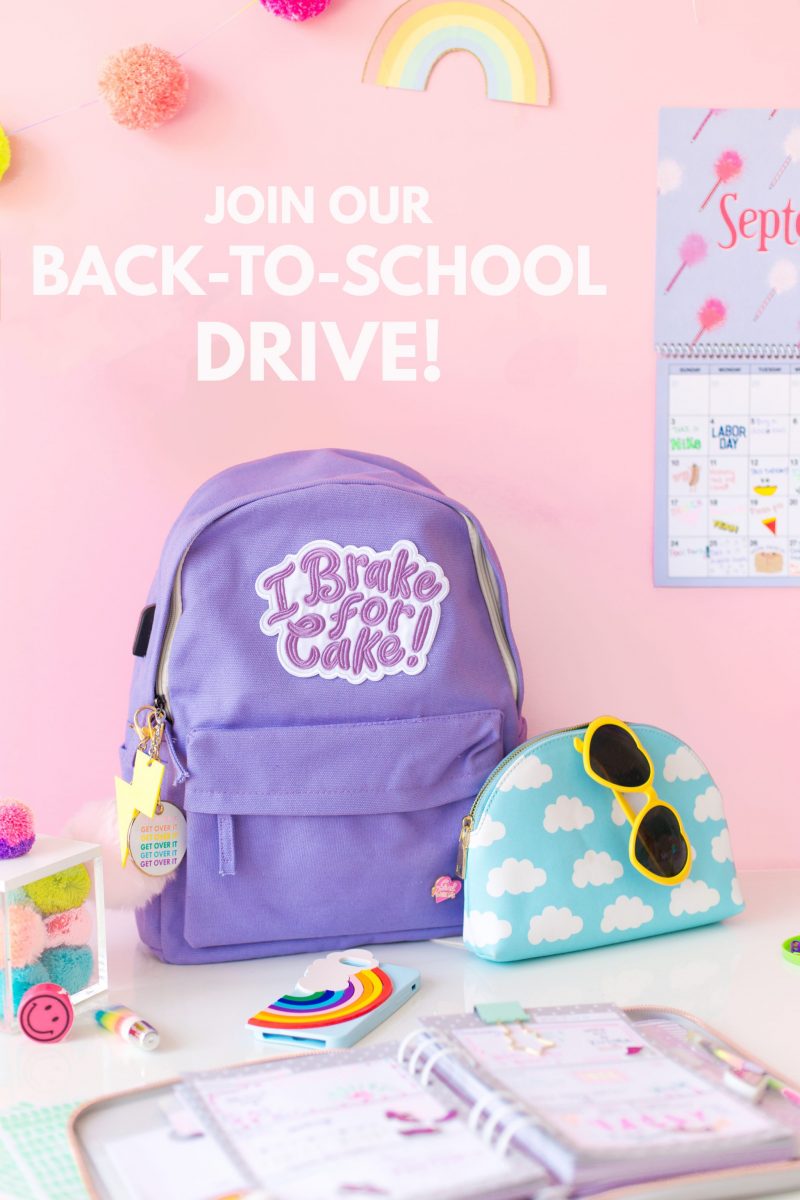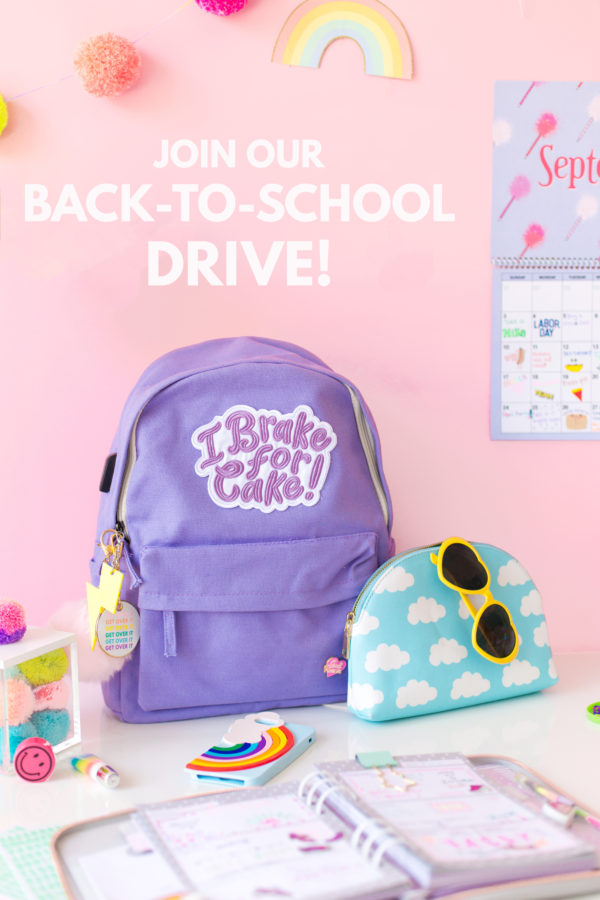 A few weeks ago, our team volunteered for a day at Baby2Baby, an organization whose mission is to give children living in poverty, ages 0-12 years, all the necessities they need and deserve. One of our big tasks was doing inventory on some school supplies that were donated. I was chatting with the Baby2Baby team and they told us they had over 70,000 requests for backpacks for children in LA this year alone. WOW! When we left, the team immediately started talking about how we could help out. I've posted about charitable causes we've worked on in the past and a lot of you have asked how YOU can help…so today, we're launching a back-to-school drive! Our goal is to put together 50 backpacks full of everything a child will need to help them kick off a successful school year. Do you wanna help us meet our goal?!
We created an Amazon registry you can find HERE. There are all sorts of items, as low as $5! All you have to do is purchase the item(s) you want to donate and they'll be shipped directly to us. Then our team will put together the backpacks and deliver them to Baby2Baby to get in the hands of kids who need them! There's NO minimum to participate: You can purchase one pack of pencils for $5, all of the markers on the list, or the supplies needed to fill an entire backpack! We wanted to make this accessible to as many as possible, because every little bit counts!
So if you're in the position to do, I would LOVE to have you join our cause. Again, you can find the list here and check out just like any other Amazon purchase you'd make; all of our shipping info is in there already. If you do purchase something and want to get the word out, please share it on your Instagram stories or Facebook so we can hit our goal (and who knows, maybe set a new one?)!
Thank you in advance!!! We can't wait to put these backpacks together. If you want to learn more about Baby2Baby and what they're doing to help low-income children, you can do so here.