Today's party may not exactly fit with the holiday theme that's abound around these parts lately but it certainly has the pops of cheery red and the oh-so-happy spirit of the season upon us! Kate didn't just turn four, she turned four wearing a "Kate the Great" cape, playing carnival games and munching on sweet and celebrated treats. This party from Stephanie Baker Photography has so many awesome ideas, I hardly know where to begin, but whether your planning your child's next summer birthday or their school's holiday party, you're going to want to keep scrolling!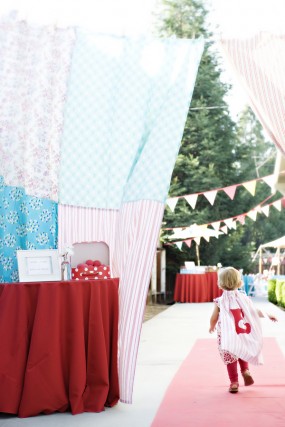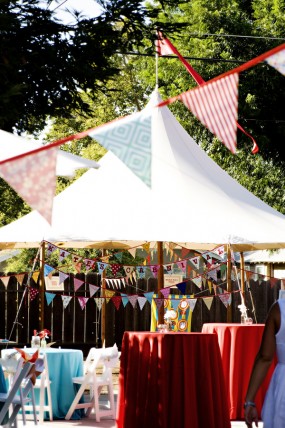 I want to wear one of these capes, that's how much I love them! Kate's mom Ashely recruited the uber-talented Alison of Starlit Nest to create everything from those carnival capes to the colorful fabric bunting you see strung about. Clearly not afraid of pattern, Alison went to town and everywhere you look there was a pop of color, and a pop of print, peeking out at you!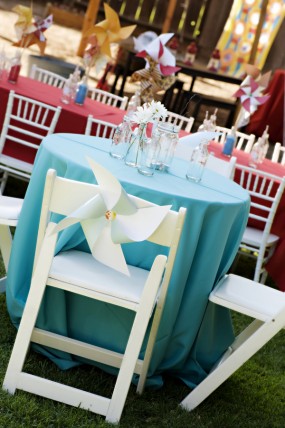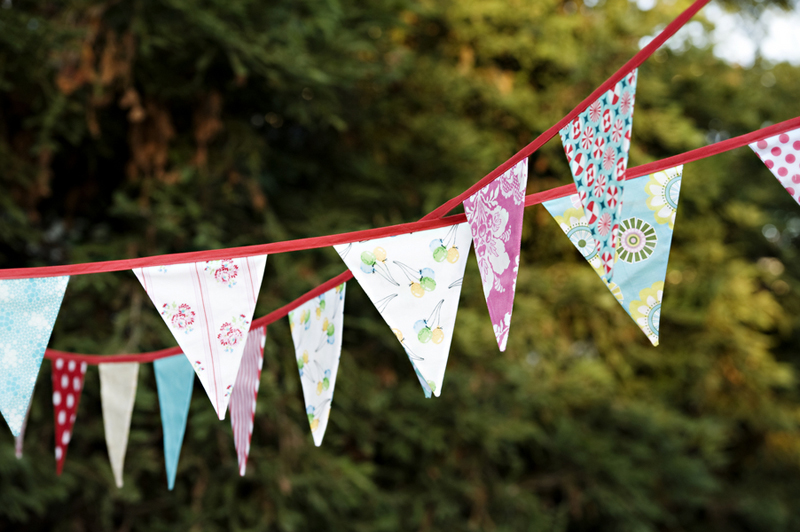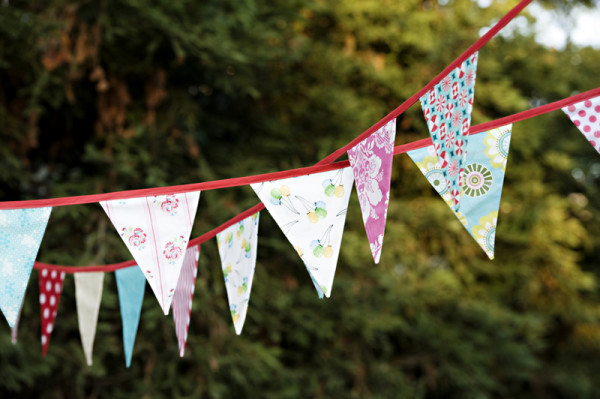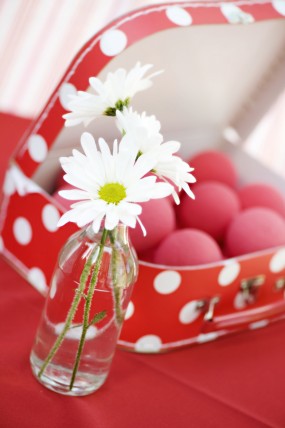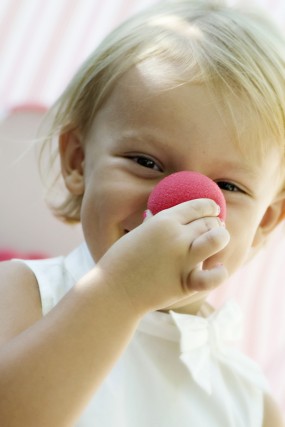 Name a carnival game or activity and you'll find it at this party! Bowling, sand art (My personal favorite!) and spinning wheels of prizes kept the party guests very busy. And another not-to-be-missed decor element, the pinwheel centerpieces and chair decor. Pinwheels are a great idea for children's party centerpieces and they can act as favors too.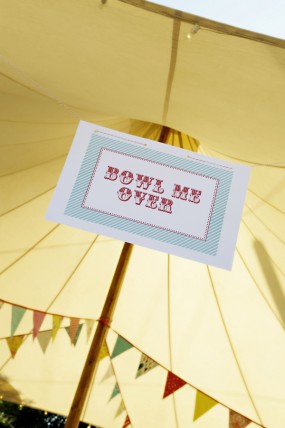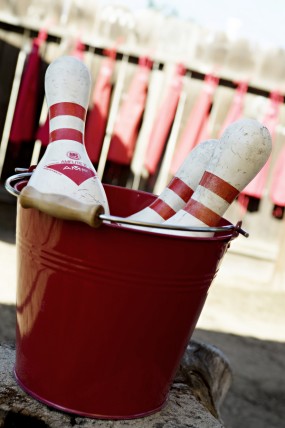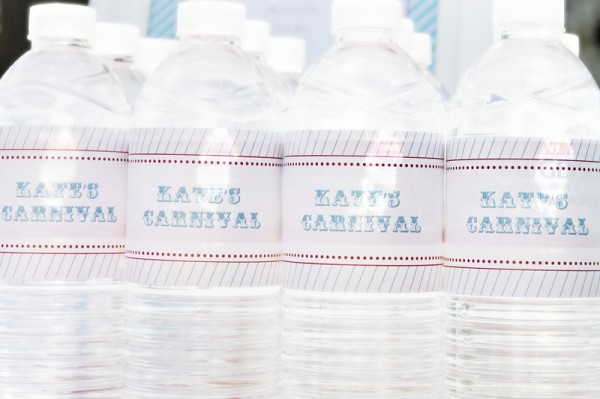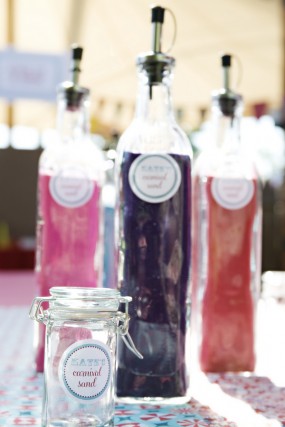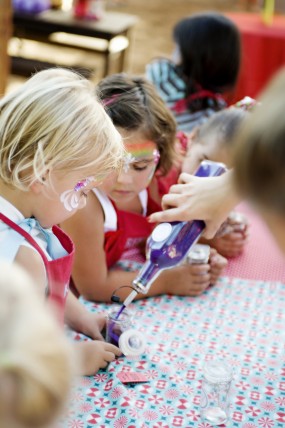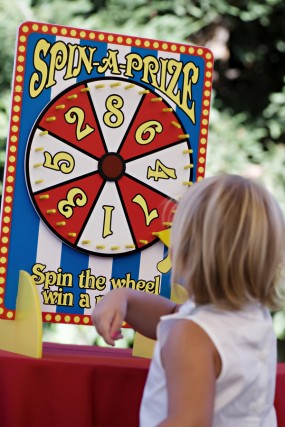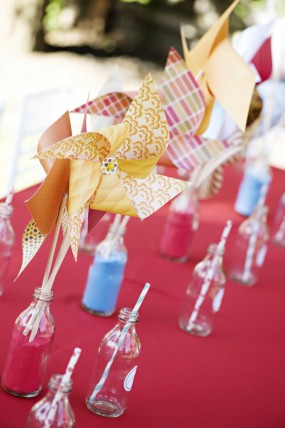 Step right up to a selection of candy, popcorn and more! DIY-able cones of sweet potato fries and stripey straws make every treat more fun!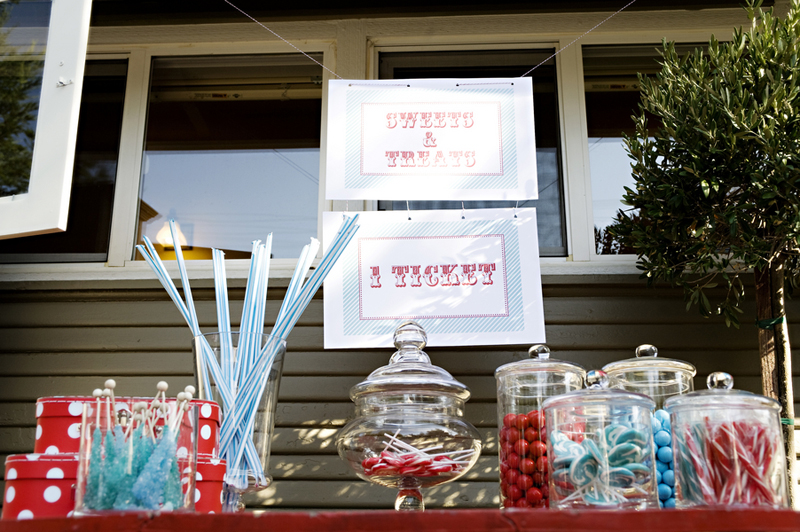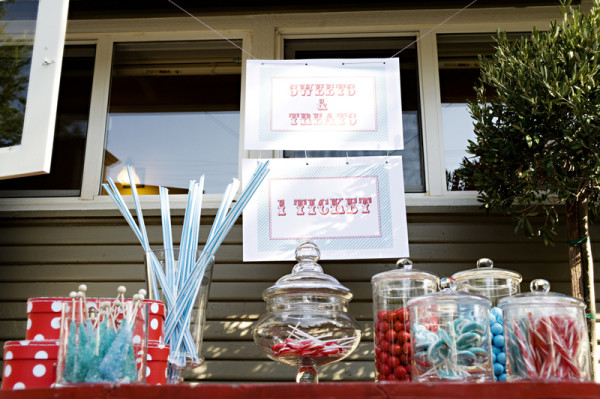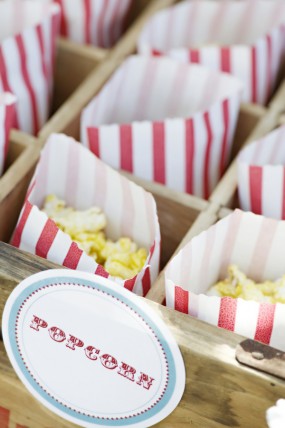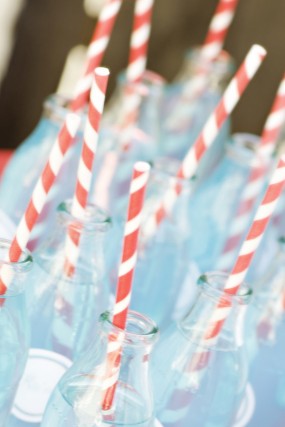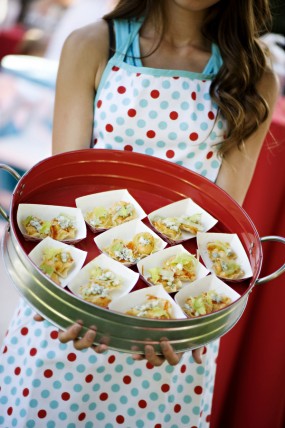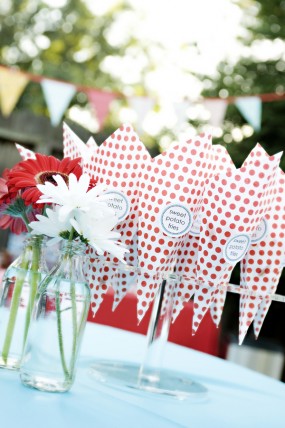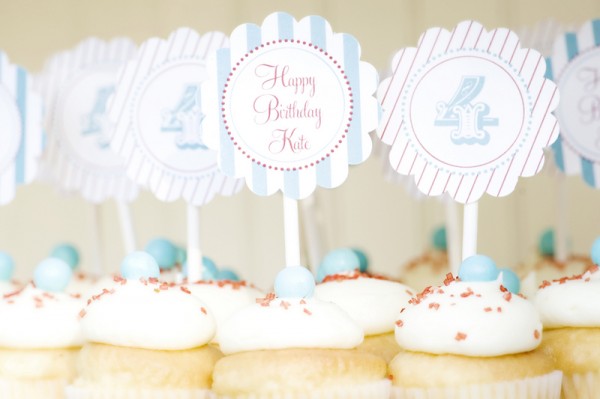 Alison also created a mini-sized version of the fabric button to top the mini-sized birthday girls cake for an almost-too-cute-to-eat (Well, I said almost!) grand finale!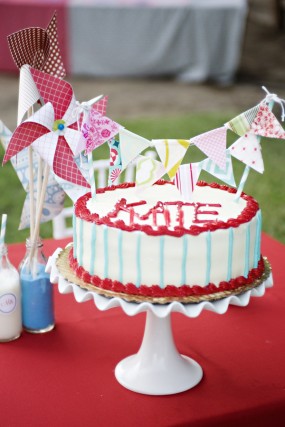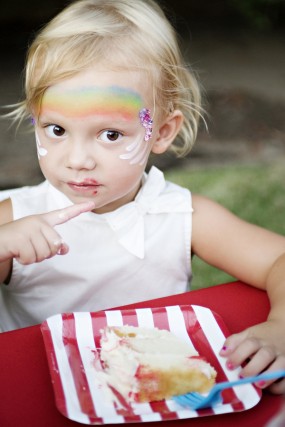 Now that is how a carnival party should be done.
P.S. Eying those striped plates for your upcoming holiday party? You can find similar ones right here!
All Photos by Stephanie Baker Photography
Participating Vendors
Fabric Bunting, Capes and Cake Topper: Starlit Nest / Paper Goods: PaperBox Press / Tent: Zephyr Tents / Face Painting: Face the Design