This post is sponsored by Squarespace.
Ah, the wedding website. Did you have one? I suppose it's pretty commonplace nowadays. When Jeff and I started thinking about ours, we knew we wanted something simple, sleek and modern. No crazy patterns, no pre-determined ultra-specific designs. We wanted it to be photo heavy with a lot of white space and clean fonts. Was that too much to ask!?!?!? Luckily, it wasn't! Enter: Squarespace.
Many of you fellow bloggers out there may be familiar with the Squarespace interface, as I was. It's user friendly, intuitive, and best of all, clean and simple! I had seen a few wedding blogs mention how awesome it was for not just building a blog, but for building wedding sites, so when Squarespace reached out, I jumped at the chance to utilize their easy-to-edit templates, and wedding-friendly integrated features (like the perfect built-in registry option for our home down payment fund). BAM! Now, we have some decisions. And of course, we need your help!
We'll be directing our guests to our website with our Save the Dates (they go out in just a few short weeks!), where they'll find maps of the location, registry information and a schedule of events. But that means we need to get cracking on it! We've checked out all the templates, and narrowed our favorites down to three. And this is where you came in! We knew we wanted a look that would showcase the awesome photos LK Griffin Photography took of us, and thought these options did the trick. We have a favorite, we think, but I'll keep that to myself, because I want to hear which one is YOUR fave?? And who knows, maybe you'll sway us differently! Check out the options right here (and be sure to click on each photo to enlarge it!):
No. 1 MOMENTUM
We love the emphasis on the photo, and the clean white bar at the bottom to define our text.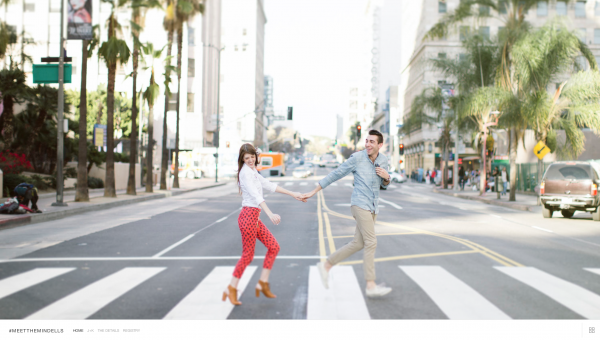 —
No. 2 ISHIMOTO
We love that this template allows us to showcase multiple photos right on the homepage.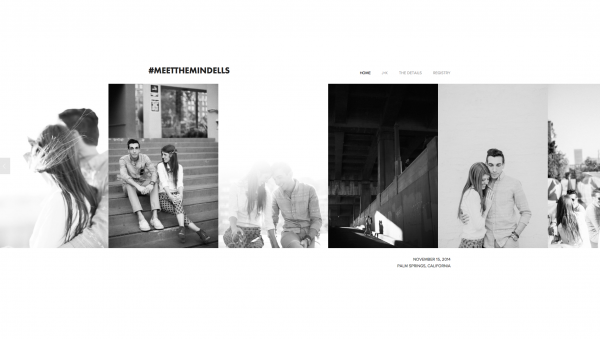 —
No. 3 FORTE
We love that the sole design element of this template is a photo, just as we wanted, and love the text overlay.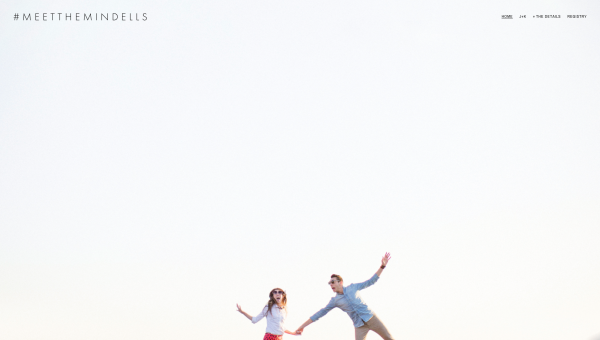 All Photos by LK Griffin Photography
Now, feel free to weigh in in the comments below! Which one is your favorite!? And why!? (Thanks in advance. You guys rock!!) Then keep an eye out for when we share our finished site, and more about all the fun and easy Squarespace features we hope to utilize!

This post, and event, is sponsored by Squarespace. All content and opinions are that of my own! Thank you for supporting the sponsors that keep the Studio DIY party going! Read more about my editorial policies here.