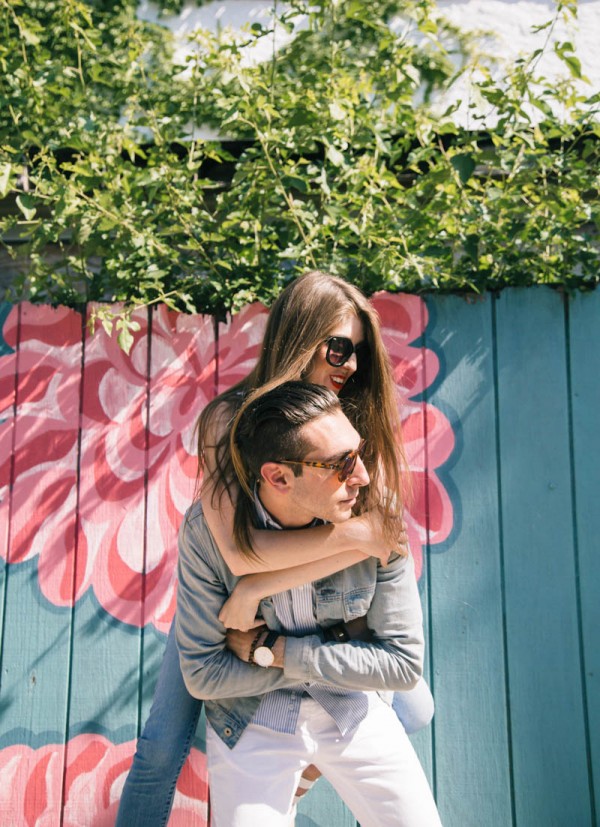 And just like that, we've been married for more than six months! YOWZA. One of the biggest questions I get is "How's married life?" and usually I say "Pretty much the same!" For Jeff and I, we've been together for over eight years. We already had a home together, a dog together, a joint bank account… not too much changed. The one and only big change for us was that having kids is finally FINALLY on the table.
When the folks behind Glow, an app that both educates women on understanding their health and helps them track fertility when the time is right, asked me to share how Jeff and I were handling newlywed life and preparing for the next (baby!) step, I thought it would be a fun opportunity to share all the BIG changes that have happened in our world since we said our "I do's" and just how important (especially for me) understanding my health is.
You guys asked for more personal posts. Don't get much more personal than baby makin' talk!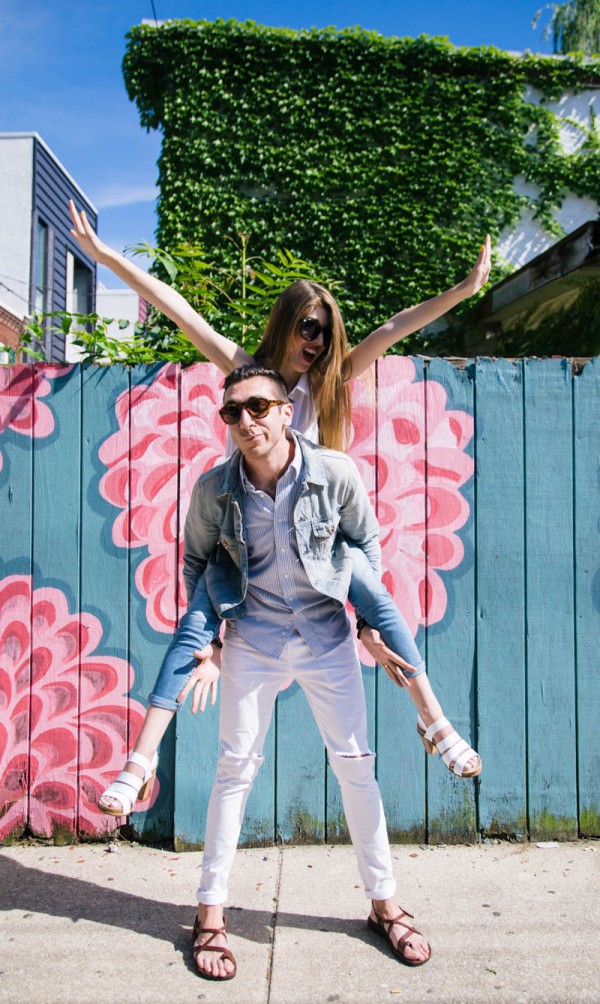 We had some pretty big goals for 2015, our first year of marriage. Jeff wanted to leave his day job, we wanted to take a real honeymoon and we wanted to start tryin' to grow this family of ours! We're half way through the year now (How did that happen?) and we've made some major strides towards those goals, and learned a LOT along the way.
On April 3rd, Jeff officially left his day job! If you want to talk about terrifying, dropping the only form of steady income you have four months after you get married is a great start. Jeff's photography business was growing, and he was having to turn down clients which made no sense. I was also booking larger and larger shoots that I needed a photographer for more regularly, and it only made sense that he be the resident photographer.
How did we know it was time? We didn't. Now that we've both gone through this transition, I can tell you: You always have to make the leap before you are 100% ready. You will always get to a point where there is no way to grow your business without devoting more time to it, and that point will never be AFTER you are making enough money to make the leap. At least, not in either of our cases. Happy to say that it was definitely the right choice, and Jeff has been killing it and we successfully launched our Can't Crop This Class together, too!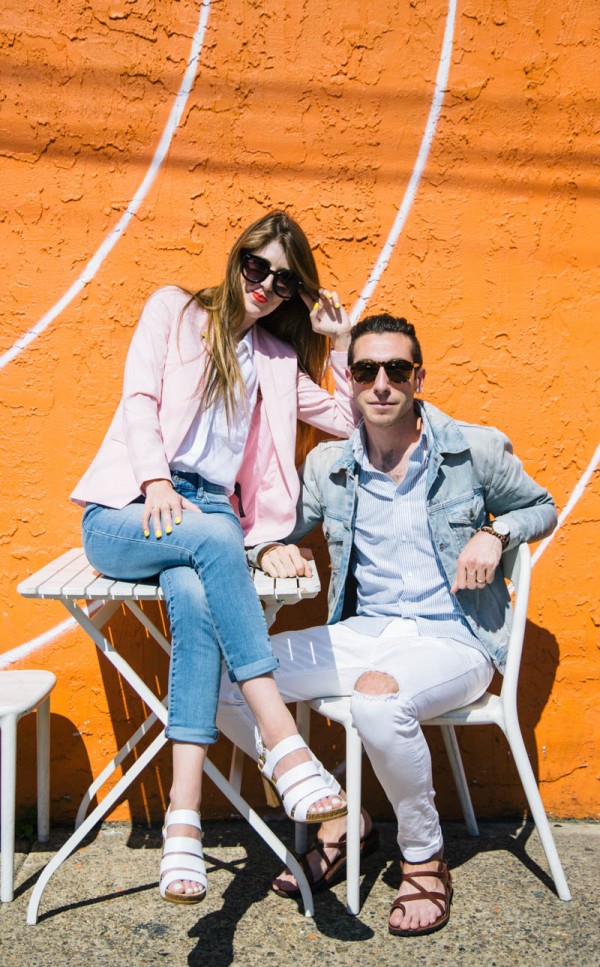 As you may have seen on Instagram, we are currently on our honeymoon! HOORAY! It may not seem terribly practical to go on a luxurious European excursion right after your husband leaves his job, and it took us a LONG time to make the jump. Ultimately we did so for a few reasons: First, Jeff and I aren't good at taking breaks… ever. We've taken one more-than-two-day-long vacation total in our eight years together that didn't involve visiting family and we knew this might be the last chance we got before vacations involved some tiny stowaways along side us. Second, it was now or never. You see, because of my medical situation, we won't be able to travel while trying nor while pregnant, so we needed to get our buns out of TOWN beforehand or forever be honeymoon-less!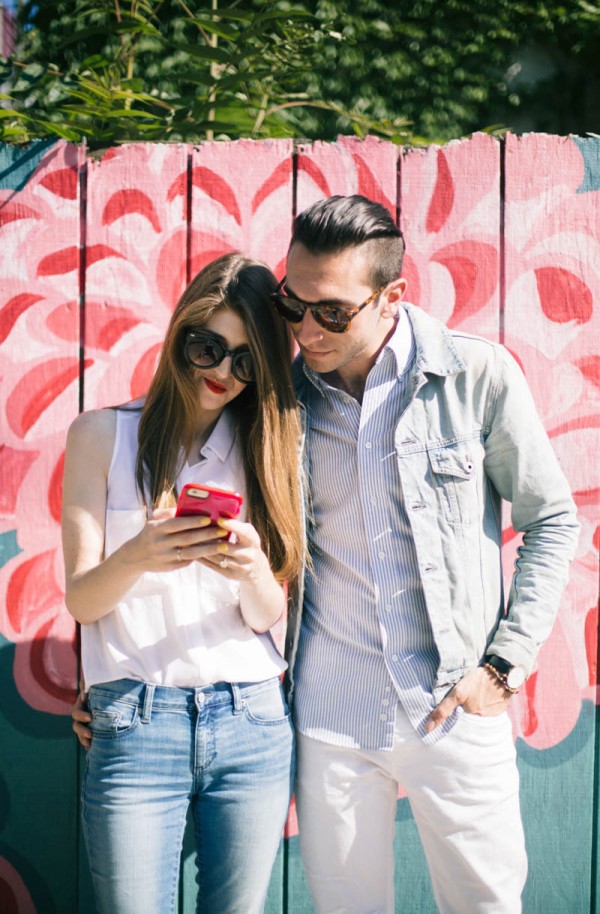 And now for that last, little (giant) goal: growing our family. Probably the most common questions we get: "Any babies yet?" and "How's that going to work with your medical history?" Like I've mentioned, the good news is we've been given the all clear from my doctors to give it a go! The bad news is, our "trying" has to be a little more calculated and scientific than… you know. 😉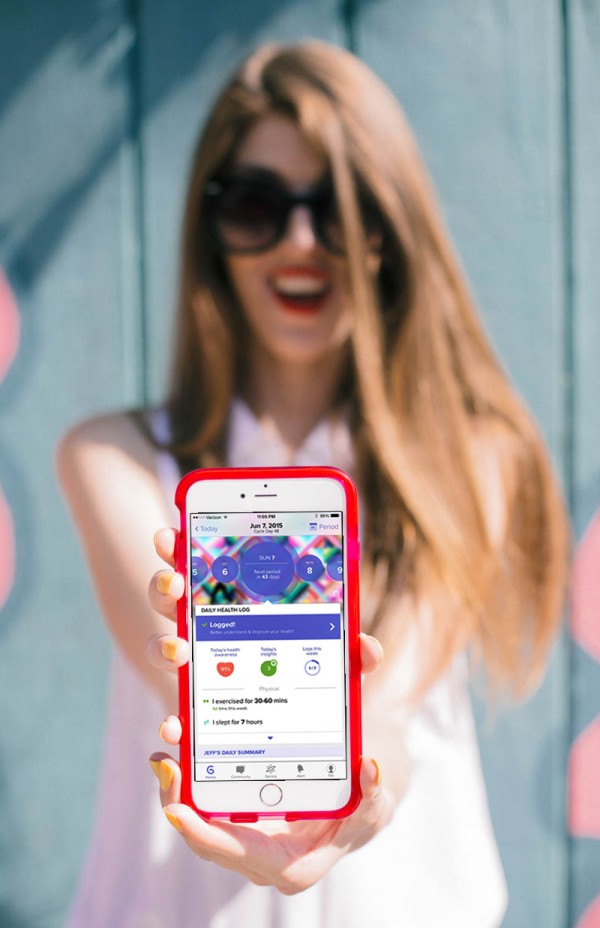 Enter Glow. It's been a huge help already in getting me to focus on my health and my body as we prepare to start this little journey of ours. Glow is a (FREE!) comprehensive women's health app that allows you to log your daily health happenings (exercise, sleep, mood, good ol' visits from Aunt Flo) while also sharing daily insights on women's health and providing a community of women to chat with and learn from along the way!
For me, it's been fantastic, because I've been able to import all of my medical records right into the app! Additionally, within the health log, I can set reminders for vitamins or meds I need to take. HALLELUJAH! Can't tell you how much I need this, not just for my baby makin' meds but for my everyday ones too! With daily vitamins, monthly Vitamin B12, quarterly iron injections and now a whole crazy ovulation regimen it is game ON with this assistance.
Honestly, just the fact that it asks me to record how much sleep and exercise I get is a big step! Kind of like a buddy to hold me accountable. I'm not known for being good at putting myself first, so it's nice to have a subtle reminder to do so since doing that is SO important now that it's time to start a family.
I've watched friends go through years of infertility and I've watched friends get pregnant seemingly instantly, it's a wild and unpredictable ride but I'm really really excited, albeit anxious, to get started on ours and I'm so thankful to have tools like Glow to help us along the way. Technology, you kind of rock.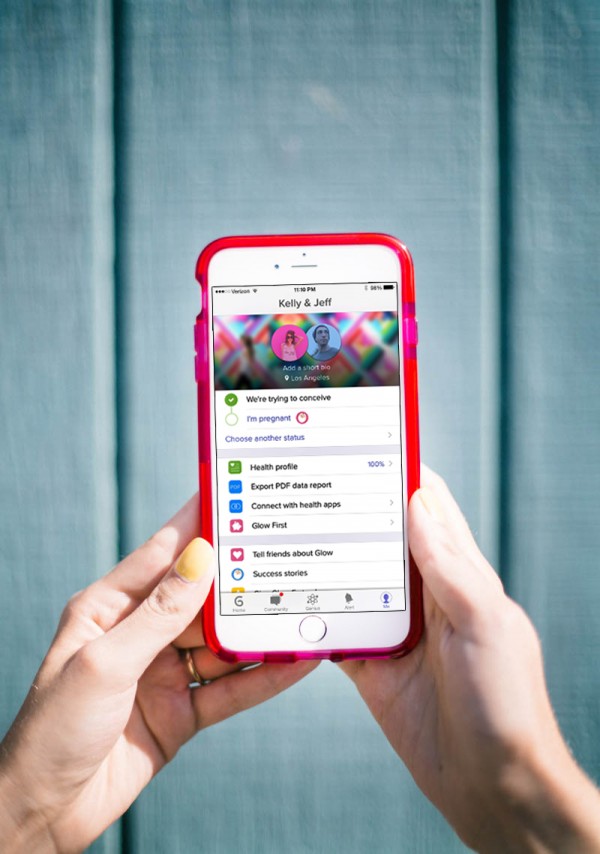 A few other fun updates: I've hired my first full-time employee so that I really can start focusing on my sanity a little more! We've finally started the process of updating and redesigning this here blog! AND We've found out some pretty exciting news about those mysterious wedding photos of ours that I haven't been able to share! EEP!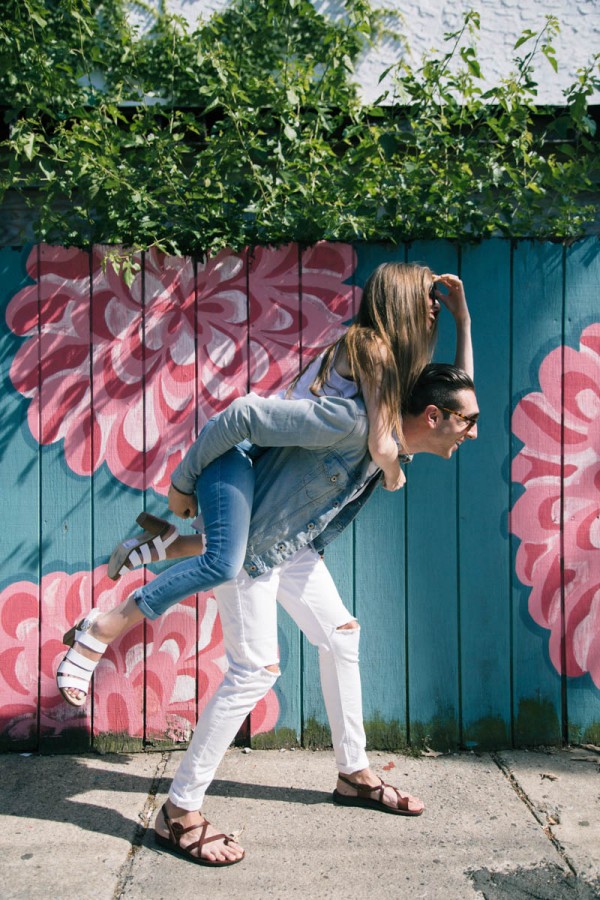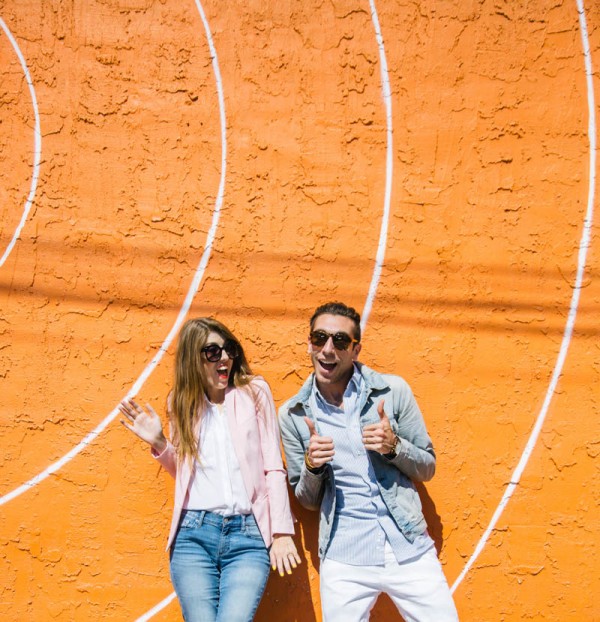 Photos by Jana Kirn
On Me: Blouse | Blazer | Jeans | Shoes | Sunglasses
So that's where we're at, guys! Even though it's not all because we got married, I guess our lives really have changed a lot in these six months. If nothing else, they've flown by faster than ever and I've kind of been having a quarter life crisis about it. As I approach the ripe old age of 26 next week, I'm so excited to see what the rest of our first year of marriage has in store!
I'm really curious, what was your first year of marriage like? And for those of you with kids, did you decide to start a family right away? For those of you in a position like myself, I really couldn't encourage you enough to download the Glow app and check it out. Cheers to marriage! Cheers to babies! Cheers to LIFE!
This post was created in partnership with Glow, All content and opinions are that of my own! Thank you for supporting the sponsors that keep the Studio DIY party going! Read more about my editorial policies here.