I still can't quite wrap my head around the fact that February is headed out the door, can you!? As we near the beginning of March, I figured it was high time for another wedding update! According to the reader survey thus far, you all are interested in more wedding posts, so that I shall bring you! All in all, it's continued to be a whirlwind, but we've made a lot of progress since our first update that I'm excited to share! WOOHOO! Here we go!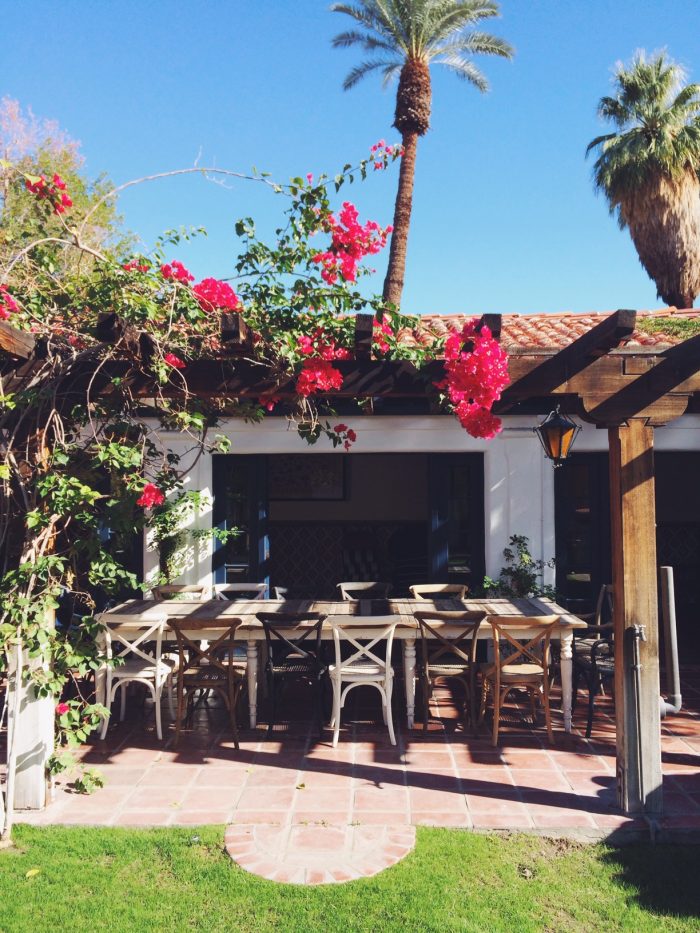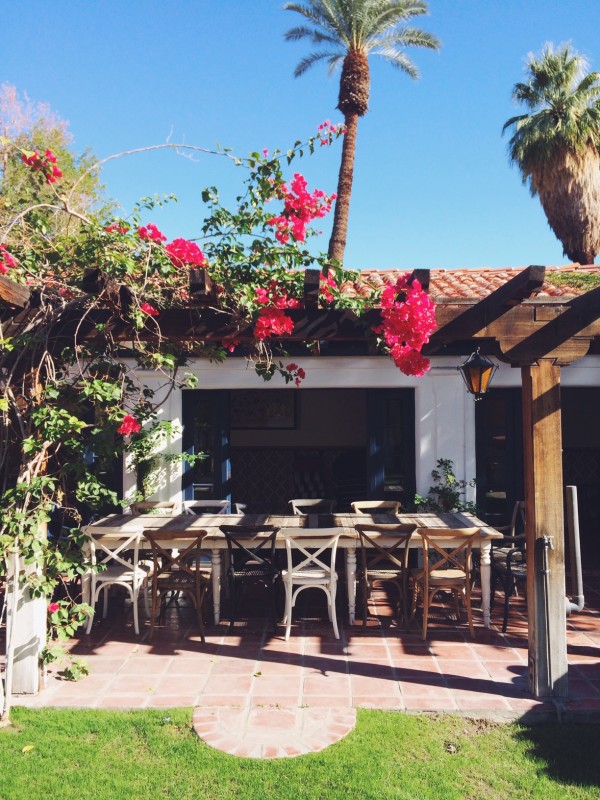 Our venue! This whole bougainvillea/french door situation sold us on it.
What We've Done
-We've secured hotels for our guests! We've been able to rent out a small hotel in Palm Springs for our bridal party and close family, and we've gotten a room block at a hotel for our guests. That was quite a process, so we are so glad that it is DONE!
– Music-wise, we have hired a Mariachi band for our cocktail hour!!!! I am probably the most excited about this, even though Jeff and I will largely miss it while taking photos (We're very insistent about not seeing each other before the wedding. I've heard every story and reason for doing a first look, but it makes us both uncomfortable, so we're going traditional there!) Now, we're in the process of securing a DJ! Yes! I pretty much envision myself dancing for the entire wedding, so this is top priority!
-PAPER!!!! Ok, next to flowers… this is what I am most excited about. As I mentioned before, it also terrifies me the most. This is my one chance to have the save the date, the invitation of my dreams! And I have so very many dreams! Luckily, I've chosen a pretty spectacular team to make those plentiful dreams come true!!!! We'll be working with Claudia of Fig. 2 Design, who I have adored for so long! She has some pretty spectacular ideas and is about to get started on our Save the Dates! Goodness, I can't WAIT to share them with you! We'll also be working with Lauren of A Fabulous Fete! I am such a fan-girl of Lauren's calligraphy, and I've had her tapped (in my head) for wedding calligraphy ever since I was first introduced to her work. Her gorgeous calligraphy will be incorporated into the designs themselves in addition to addressing the envelopes! AH! The dream team keeps on growing.
-We have formulated a design plan! Melissa and Sydney at Bash have taken everything we love and our ideas and formulated them into an amazing design plan for the day! It's funny, everyone wants to know "What colors are you using?" and I really don't like describing my wedding in that way. Everyone is used to hearing "pink and black" or "yellow and gray," but I've never just wanted two or three colors to define my wedding. So, while we aren't ready to share a full vision of the plan just yet, I'll describe it as this instead… It will be a day of soft peach and blush, of gold, of delicious wood tones, of a few pops of black and berry hues for contrast, and of bold floral textures abound. And we are darn excited about it!
Keep following along with my Pinterest board!
What We Need to Do
-Start to finalize catering. Since our last update, we've made progress! We've seen a few proposals and have one tasting scheduled so far! Jeff is most excited about this, of course, so he'll be taking the reigns on that one!
-Start dress shopping! My mom will be making a trip out here next month and I've made several appointments at local bridal shops. It's tough for me. I don't want a traditional dress, and a lot of the dresses in the style I want are just above my price range. I'm excited to see what's out there, but I'm also seriously considering working with an Etsy designer to make the dress of my dreams! It will be interesting to see how this shakes out!
-We need to register! More about that below!
-We need to officially ask our bridal party! I know, it's shocking we haven't done this yet, but it was very important to me to ask them in a fun, but formal way. I didn't want to just send a text message or do it over a phone call. Plans are now underway, so we'll officially officially have our bridal party behind us SOON! If they all say yes that is… 😉
-We need to start building our wedding website! We're going to be working with Squarespace for our wedding website and I am really excited to share more about it soon! Our goal is to get this all done and ready by the time our save the dates go out.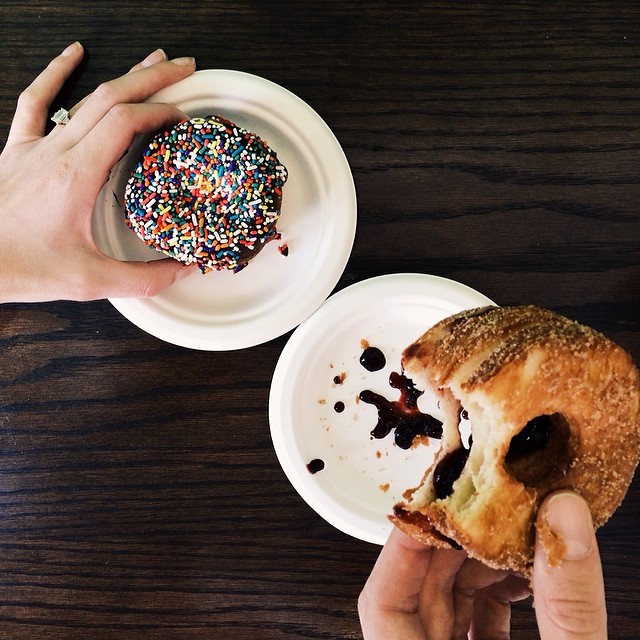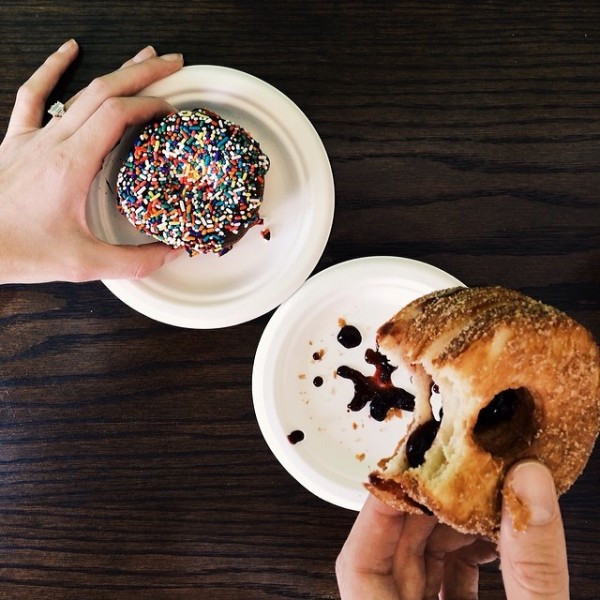 I won't lie. We've eaten our feelings a few times.
How We're Feeling About It
We were pretty happy to get past the "choosing the guest list" headache, but a bit of budget stress kicked in over the last month. Jeff and I are very frugal people. We aren't rolling in it over here, and we don't spend a lot. Heck, I just bought my first pair of shoes in years that cost more than $12. So when we think about how much money we're spending on one day, it's a lot to handle. Luckily, I think we have begun to understand that this is an important day and that money is working to create an amazing experience for our guests, and amazing memories for us! Right now, the stress seems to have settled and we're going full force into knocking out as many items as we can!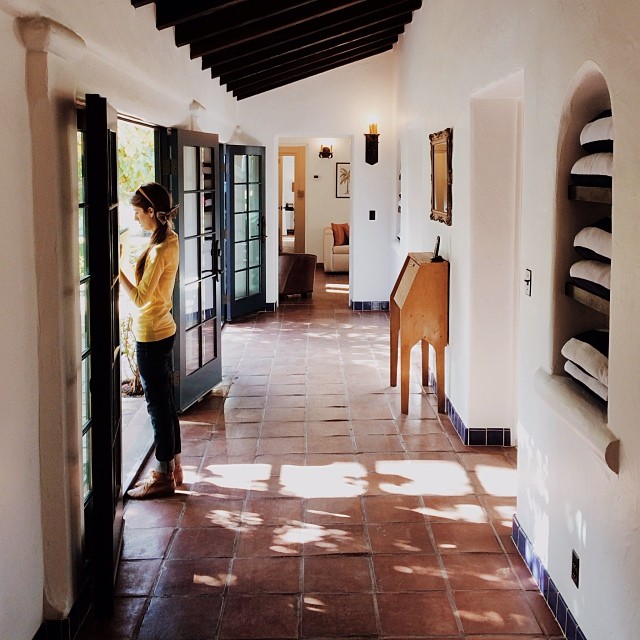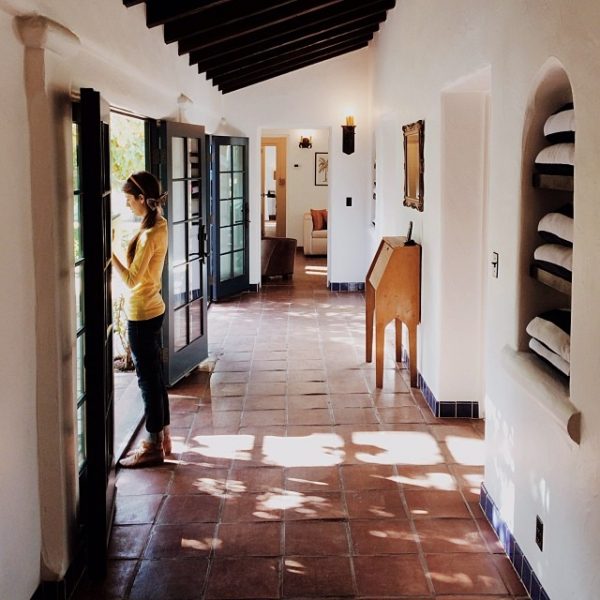 So, is it normal/acceptable to just move in to your wedding venue?
Help! (Or, Questions for You Hitched Folks!)
First of all, thank you so much for all the awesome honeymoon suggestions! We honestly haven't even had time to start really researching the honeymoon, but I can't wait to revisit all your ideas when we do!
Our biggest question right now is on registries! Frankly, most of the typical "registerable" items I don't like at all, or we already have! So, we are looking into alternative registry options. I'm curious, have any of you used myregistry.com? In our research, it seems like this is a great option for registering at many (online) stores at once, and at stores that don't offer traditional registries, too. I would love to know if any of you guys have experience with it, or if you have used other non-traditional registry sites!
And on that note, I'm so curious about this too. Hopefully I don't regret putting this out there! Jeff and my biggest goal at the moment is to save for a house. And since we currently live in a tiny apartment, filled to the brim with the household items we do have already, we've come across the rather new concept of "registering" to have wedding gifts help towards a down payment. From the people I've already spoken to about the idea, it seems pretty controversial. Is it inappropriate to ask for money? Do people really just want to give you a tangible gift? I understand both those points, and the last thing we'd want to do is offend or upset our guests. We will register for a few items regardless, but all in all, we have different priorities than many other engaged couples. So I'm dying to know, where do you stand on this? Would you be appalled if you were invited to a wedding and the couple was asking for help towards a down payment? Or would you just be happy to help the couple towards a larger goal? Weigh in!!!!
And that is how the last month or so of planning went! Shew! Sounds like I'm gonna have some big things to update you guys on next time. Yay! Right now, I'm on my way to Palm Springs, ironically, but not for wedding-related meetings this time. That's right, Meet/Make/Do kicks off today!!!! And I can't wait to share more about that with you guys as well! 'Till then!