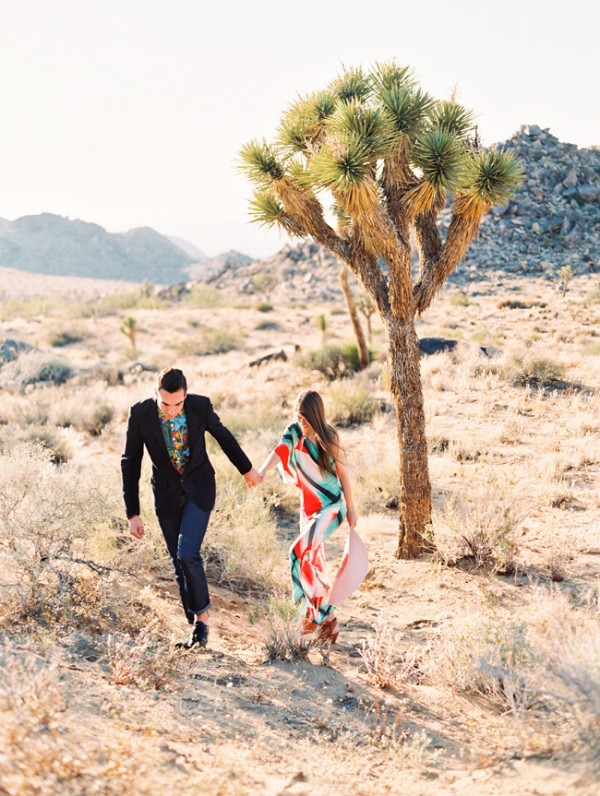 Eeeeep! I'm so happy we finally get to share more of our engagement session with Katie Stoops today! And better yet, Green Wedding Shoes is sharing the whole thing and an amazing video by Naz Films. We headed to Palm Springs and Joshua Tree for these photos and had fun frolicking around the desert. We aren't the super sappy/romantic type, so we knew we wanted a good mix of "Oh hey, we love each other!" and crazy unexpected fun! (Read: pool party!) Here's a few peeks, but pop on over to GWS for the full scoop! HOORAY!
All Photos by Katie Stoops
And in case you're wondering about all those crazy patterns we are rockin'…
On me:
Maxi Dress: Trina Turk

Hat: American Apparel
Patterened Short Sleeve Dress: Marimekko
Bathing Suit: Chelsea Lane from Raymond Lawrence
On Jeff:
Blazer: Marc Jacobs
Tropical Shirt: Topshop
For more about our wedding planning adventures, click here!