Life has been so hectic since our last post that we missed eight months and are now just under seven months out from the big day! Pressure is ON folks! We've gotten a lot done, we've still got a lot to do, and of course I have another question for you guys! So grab a donut or that leftover Easter candy and hunker down for this epic wedding update!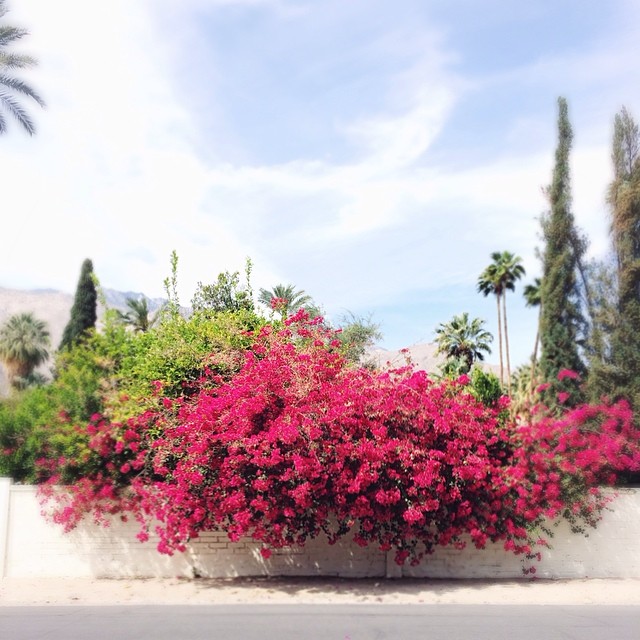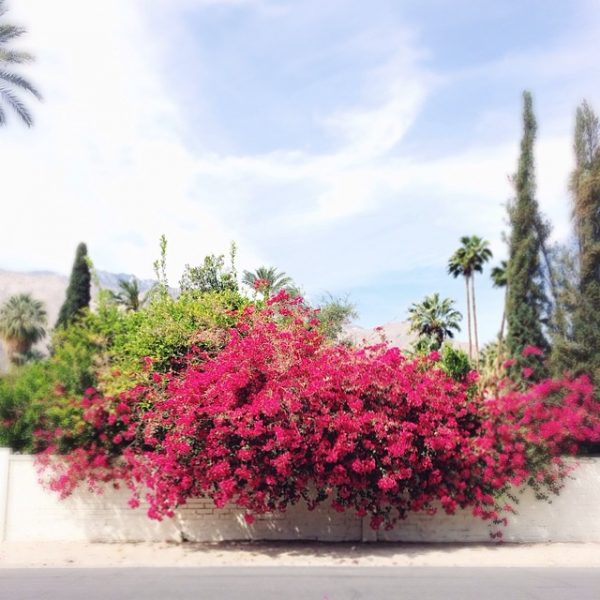 Another bougainvillea shot from our venue. Isn't it AMAZING!?!?!
What We've Done
-We have someone to marry us! Actually, this is the very first thing we had, but it slipped my mind to mention it because both Jeff and I knew long before we were engaged who we would ask…. Jeff's Uncle Alan who is an officiant back in New Jersey! Before I even met Jeff, I knew I wanted a close family member or friend to perform my wedding ceremony, so I'm so happy and excited to have Alan officiating! As is Jeff of course. However, writing my own vows… oh how that intimidates me! But we'll talk more about that in the HELP! section below…
-I got a DRESS!!!!!! I talked a bit about it here. And I'm dying to show you guys. UGH! I wish I could block Jeff from the Internet right now, but I'll have to learn some patience and self control. In short, I love it but I never did have that crying "it's the one" moment when I put it on, probably because I knew before trying it on that it was the one for me. I also got this sweater which I'm going to turn into a cardigan to wear over my dress during the reception.
-We finalized our save the date, it's been printed and it's headed our way! Eeeee!! This paper-lover is so excited to have this checked off and beyond anxious to get it in her hands!!! Now to fold and label 100 of them…! (ps That's a hint!)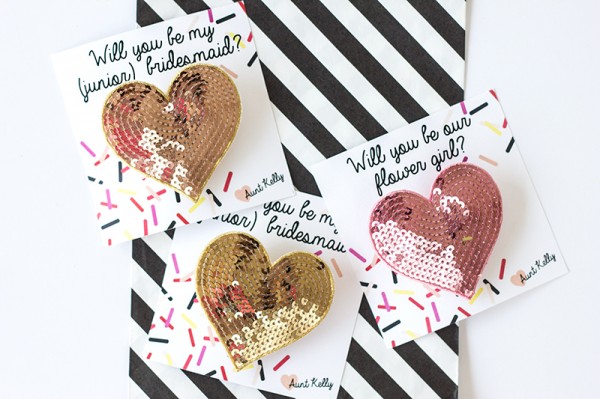 -We finally asked the bridal party!! We will have seven people on each side, including adults and kids. My family is largely responsible for that (four brothers and five nieces and nephews!), so it's kind of like a Lanza parade, if you will. Ha! On my side: MOH goes to my best friend Lauren with my friend Janice, cousin Krista and Jeff's sister Jen as my bridesmaids, my nieces Quinn and Kellyn as Junior Bridesmaids and my niece Ruby as flower girl! (Did you get all that?) You can check out how I asked the older girls here (free printable!!) and see how I asked the little ones above (more Ban.do and confetti, of course! I love a theme! I designed those printables based on Floating Specks' design for the bridesmaids.)
Up there is how Jeff asked his best man (his friend Kayden) and his groomsmen (my four brothers: Jeff, Brett, Mark and John!). With this crew of men, beer was the only appropriate way. We designed and printed our own labels on adhesive paper and covered over the beer label that was already there. I came up with the idea to ask the junior groomsman (my nephew Harris) and our ring bearer (my nephew Jack, who will be barely two by the time of the wedding. He'll steal the show and I am SO ok with that!) when I saw these balloon boats at World Market. We wrote out the question on the balloon, deflated it and sent it on it's way! Luckily, everyone said yes! And we are pretty darn excited over this crazy huge bridal party of ours!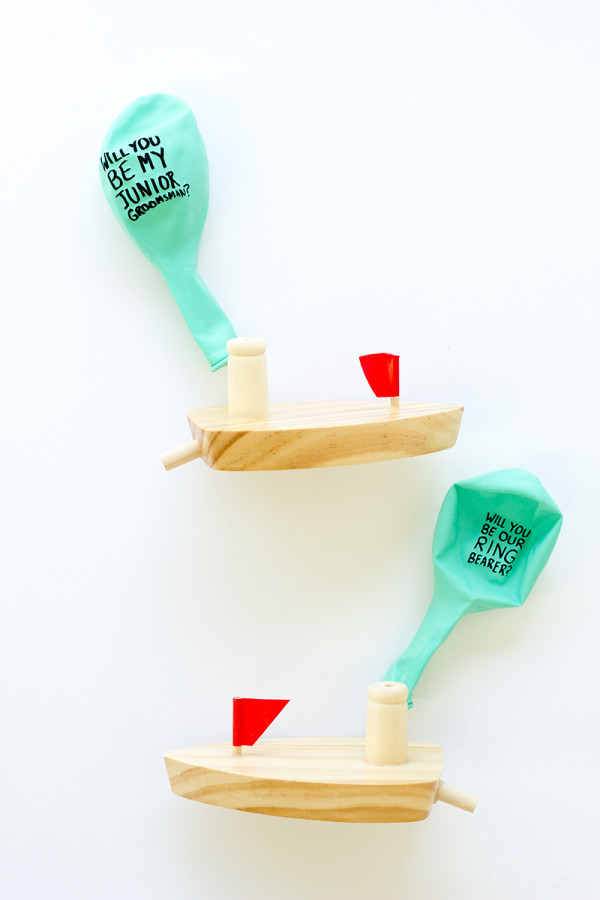 -We found a videographer! Videography was the one big item we were cutting for budget reasons, but the lovely couple behind Dewberry Cinema kindly got in touch with us and we are really excited to be working with them! Mostly I'm elated that we'll have a video for our kiddos to watch someday, which is something I was really sad about not having back when we thought we weren't going to film the wedding.
-We officially booked a DJ! We'll be working with Gary of The Flashdance and we are SO excited. It's funny, most of the weddings we've been to, the term "DJ" should be used loosely, as they are really just playing songs back to back. That is not the case here. We were so impressed with Gary's mixes and can't WAIT to dance all night to them!
-We decided on a caterer! MIHO will be catering the wedding and we couldn't be happier! The food is delicious and the owners are the kindest! YAY!!!!! I think I've mentioned it before, but we are doing a Mexican inspired family style meal (think build your own tacos!) with some Armenian mezze for cocktail hour (Jeff is Armenian!). We wanted the meal to be fun, interactive and representative of us… and since the two of us could (and largely do) live on Mexican food, we knew that was the perfect fit.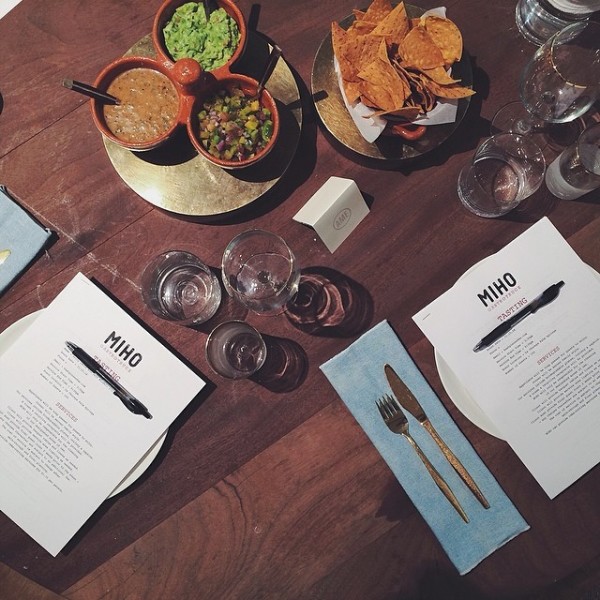 A snippet from our tasting with MIHO, via the MIHO Instagram!
-We started registering!! BAM! We've decided to go with MyRegistry for tangible things to register for, and a down-payment fund to help us towards our goal of buying a house. I loved reading all of your thoughts on registering for cash and totally saw where every one of you was coming from! We decided, after talking to our families, that this was the right thing for us, so we went ahead with it! On another note, anyone have interest in seeing some of the items on our registry? I've thought about doing a post, so let me know if that sounds appealing!
What We Need to Do
-Rentals. Oh, rentals. Eeeep! To say I have expensive taste when it comes to rentals is an understatement. You mean I can't have the perfect wood tables, vintage-sourced pink glassware, gold flatware and custom chairs… Oh right. 😉 We're currently working on getting rental proposals that serve a compromise for my statement pieces I want and some more practical pieces to pair them with. The big debate (in my head) is wood tables vs. linens. I want wood tables but I want the right wood tables. (Not too rustic is my major requirement.) And we haven't found them yet! So if we don't, we may go the linen route which would be a simple, drapey, neutral linen, and incorporate wood elements into the tableware itself.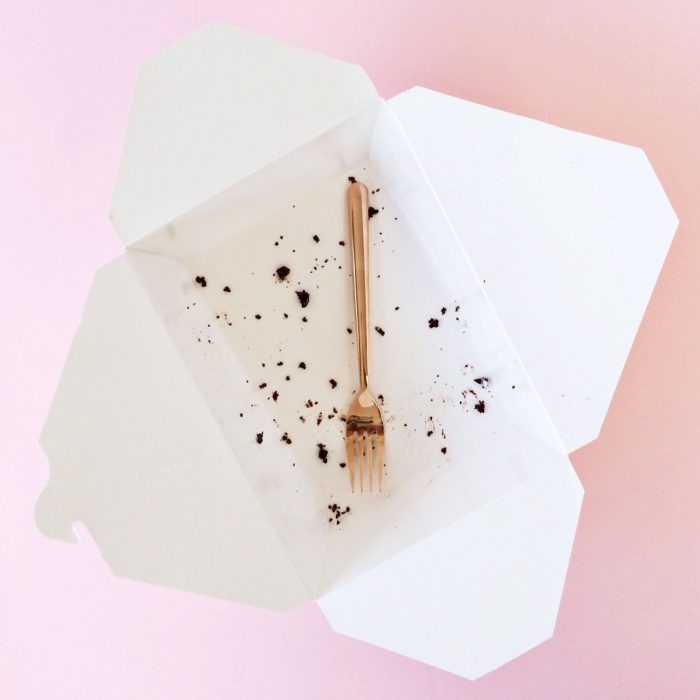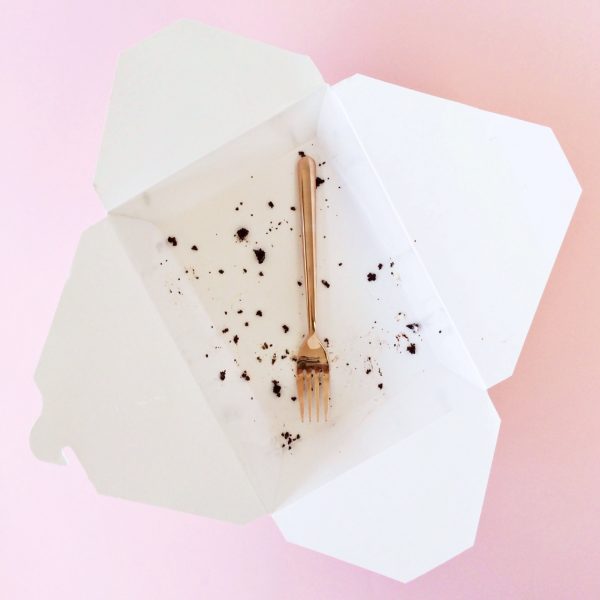 -Dessert! I know a lot of you probably think we'll be doing donuts as our dessert, but believe it or not I love cake just as much as I love donuts! AH! My secret is OUT! We are looking to do several single-layer cakes and that's about as far as we've gotten!
-Bridal Party Attire. Shew…. this is a doozy. For the girls, I've been thinking skirts. And for the little girls, I've been eying some cute options at Zara. For the guys we're still wrapping our heads around this one so clearly this needs to be a major point of thought this month!
-Our engagement shoot and our website! This weekend will be a busy one! We'll be finishing up our wedding website to share with you all and we'll be meeting our wedding photographer, Katie Stoops, in Palm Springs for our engagement shoot! Of course, we pick a weekend with two huge events going on in the area but hey, we're going to make it happen! If anyone has any fun/beautiful suggestions or Palm Springs backdrops for our shoot, let us know! We'd love to do something more mid-century, since our wedding will be more of the Spanish/European style.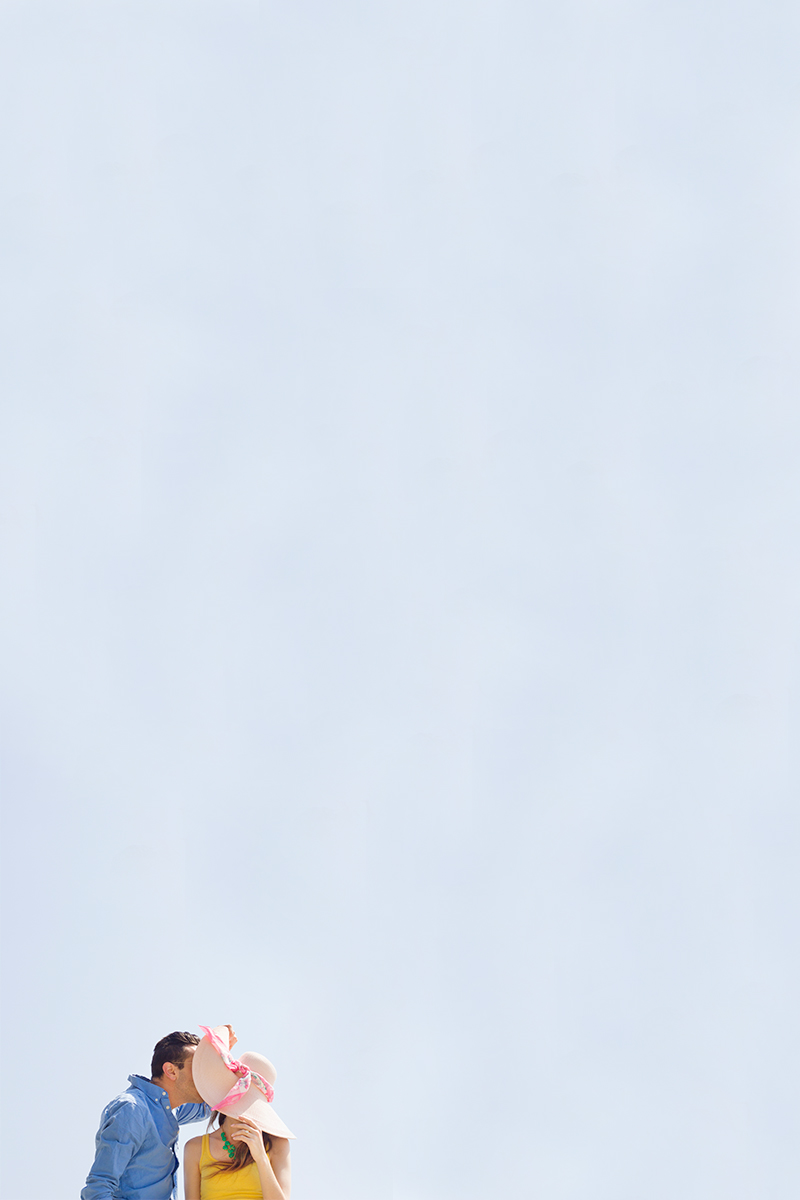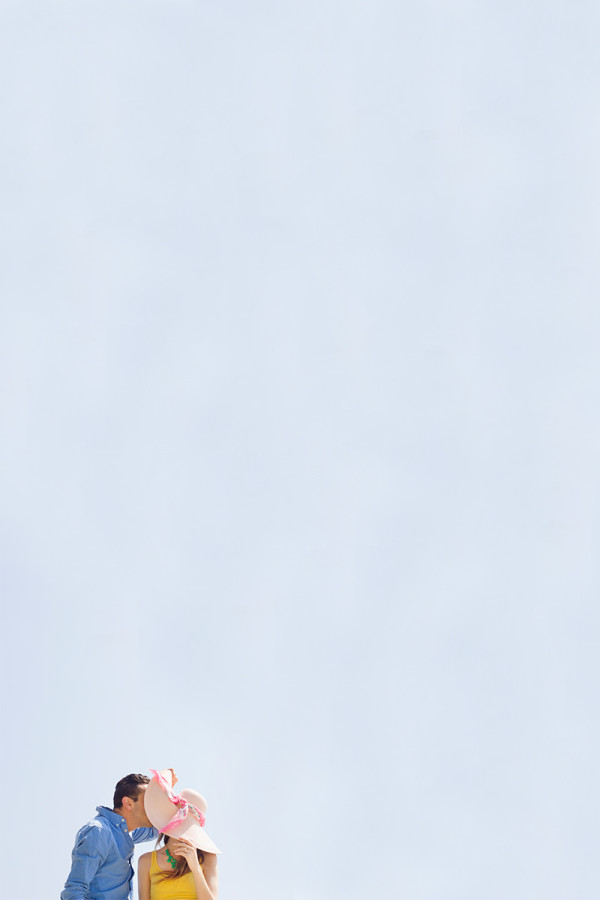 How We're Feeling About It
We're continuing to ride the roller coaster that is wedding planning. Right now we're just happy anytime we check a big vendor off the list! But I'll leave Jeff out of this for a minute and talk about how I'm feeling. It's been kind of jarring for me, someone who has literally had a dream wedding binder since middle school, that once it came to planning my actual wedding… I haven't been as into it as I thought I would be. Don't get me wrong, I'm excited, looking forward to it and humbled that we are lucky enough to throw such an amazing event, but I just haven't felt the way I thought I'd feel about it. I think when I was wedding planning way back before I even met Jeff, I was just excited to throw a big ol' party, and now that I've found "the one" I'm just excited for our marriage and ready to get the darn show on the road! I, and you all too, probably thought I'd have a zillion decor ideas or DIY projects in the works, but guess what? I don't. Hoping once we get all these bigger items knocked off the list that my creative brain will start focusing its ideas on our wedding, but only time will tell!
Help! (Or, Questions for You Hitched Folks!)
This help request is really more for me. I want to hear about your vows! Jeff is adamant about writing our own vows. I agree that it's definitely a special and amazing thing to write your own vows, except it completely intimidates and terrifies me. Even though I am, by trade, a "writer" I am not a very sentimental or romantic person, so writing down something like vows is just plain scary. It's not that I don't love Jeff any less, I'm just better at expressing it with fun, light-hearted sentiments than with deep, tear-jerking ones. (I've been known to give blank cards because I liked the card but didn't know what to write! HA! I know. I'm terrible.) Jeff on the other hand is great at that kind of thing, so there's that extra dose of pressure. I'm curious… did you guys write your own vows? And if so, did you set up guidelines with each other? Did you each read them over beforehand or give them to your officiant to read to make sure they were in similar style and length? Any tips for me!? Eeeeek!!!!!!
And there you have it! Another month, well two months, down.. seven months to go! I'll be posting our finished website (!!!) soon, as well as a peek at what we're registering for, if you're interested!? Yay!