Two months. As in eight weeks. I kind of want to puke thinking about that! But hey, we're plugging along getting things done. Here's the update!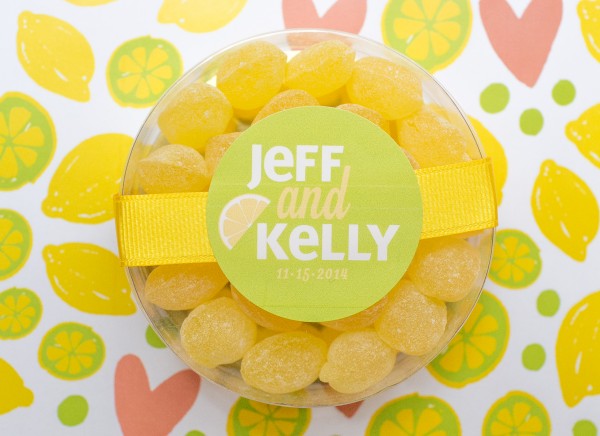 The favors from my bridal shower! Photo by You Look Lovely Photography
What We've Done
Invitations. Signed, sealed… soon to be delivered! It feels SO GOOD to have the invitations designed and at the printer!! I'm sharing the TINIEST sneak peek, as I want to keep some things a surprise for our guests! But, we went with an all-calligraphy invitation mixed with some fun print backings and liners. Lauren finished up the envelope calligraphy and they'll be put together and sent out in the next week or two. HOORAY!
We booked transportation for our guests! We rented a 48-person shuttle that will be doing a few trips from the hotels to the venue. This was our most economical option and we were ok with having to do a few trips because the hotels are really close to the venue.
We partnered up with Wayfair and will be creating the charger/favor/place card combo of my DREAMS! This is another project I don't want to share too soon. But guys. It's amazing. AMAZING! I'll be sharing all about it after the big day!
We secured a pretty awesome escort card display, that is very Studio DIY and totally hilarious. Eeep! Secrets! There's a tiny hint hidden in the photo below as to what it is.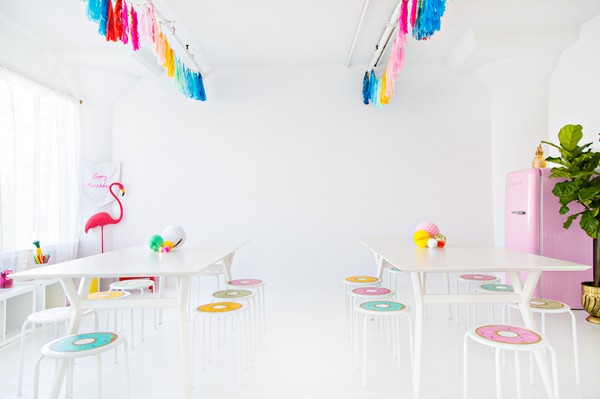 Photo by Jeff Mindell from the studio tour!
We finalized our linens (well, as much as they can be finalized this far out). We're using a gorgeous neutral linen from La Tavola that will be romantic and drape-y on our two super long dining tables. We decided to do some custom napkins, so we ordered plain white ones and Bash will be dyeing them to match our color palette… pink pink pink!
I had a few long chats with Holly about some more floral details. We talked about how many bouquets and bouts were needed, and what the centerpieces would look like. Because we are having a family style dinner, we unfortunately are limited on how many flowers we can put on the table. However, Holly has a few great ideas for incorporating florals right into the platters and food display pieces and it's going to be gorgeous!
Music! Our bridal party will be walking down the aisle to Married Life from UP and I'll be walking down the aisle to Carl Goes Up also from UP (0:53 would be the part, if you're curious!). I'm really happy about this and we always knew (well, since the movie) that this would be what we'd walk down to. I tear up when I hear the songs now! Our exit music is a secret! SHAZAM! For the reception, Jeff and his mom have a song, my dad and I have some great options (Thanks, Dad!) and Jeff and I are about THIS close to finalizing our song. I am most excited about dancing at the wedding. By far.
CAKE!!! We placed an order for our cakes! We're having seven 9″ round cakes (they are four layers each though! WOAH!) and, sorry guests, but I gotta share some of the flavors here. Chocolate Peanut Butter with Salty Caramel (DIE!), Carrot Cake (Our personal fave!) and Meyer Lemon with Pomegranate are just a few of them. I am just DYING. We're also beyond excited to be working with Minted & Vintage to outfit our cakes with some schnazy cake stands!
Everyone is clothed! OH HEY! Our bridal party isn't going to be naked anymore! We win. Since the last update, I finally finalized what the girls are wearing, aside from one shirt for my niece.. but I'm working on that! Below is what we went with. The darkest skirt is way more maroon-y raspberry in person and not so red, by the way! They 'maids will all be wearing this shirt. Jewelry is still TBD! We just ordered this tie for all the guys (fingers crossed we like it!) and the little dudes will be wearing black pants, white shirts and suspenders to keep things easy.
Pink Skirt, Coral Skirt, Peach Skirt, Oxblood Skirt / Metallic Spot Shift, Gold Dress, Gold Skirt
I had my second dress fitting. Things are coming along! I'm now on the hunt for one final vintage piece to pair with it. I can't say more because Jeff will yell at me. But if you could all read my mind and help me out, that'd be great. I recently got really badly sunburned on my back and have a really attractive racerback tan line to show for it. If any of you know how to get rid of this without self tanner, please let me know. Not gonna look so hot with my dress!
We got our rings in hand! Jeff's needed to be resized and now I'm thinking I might have it engraved with a really funny Friends reference that I say to Jeff basically every day. Though I'm kind of mortified to tell the jeweler what it is! Ha! Mine fit perfectly and is a done deal.
We're partnering up with Zazzle to create some AWE-SOME bags for our welcome bags with Lauren's calligraphy. Eeep!

We booked our mini moon! After looking at all of the awesome suggestions you guys left on this post, we actually ended up deciding to stay put in Palm Springs at the Korakia. Because it really is the most gorgeous place ever and I couldn't think of a better place to relax for a few days post-insanity!
We had our tasting for the welcome reception at The Saguaro and finalized our menu. We'll be doing passed appetizers, charcuterie and a risotto station. We didn't want this to be a formal sit down dinner so we kept it all very portable so it creates a more casual vibe!
What We Need To Do
We need to finalize lighting and any small decor we're bringing in to The Saguaro for the welcome reception.
We still haven't finalized our day after brunch, though we now know for sure that we are just doing a light continental style brunch. We just need to make it happen!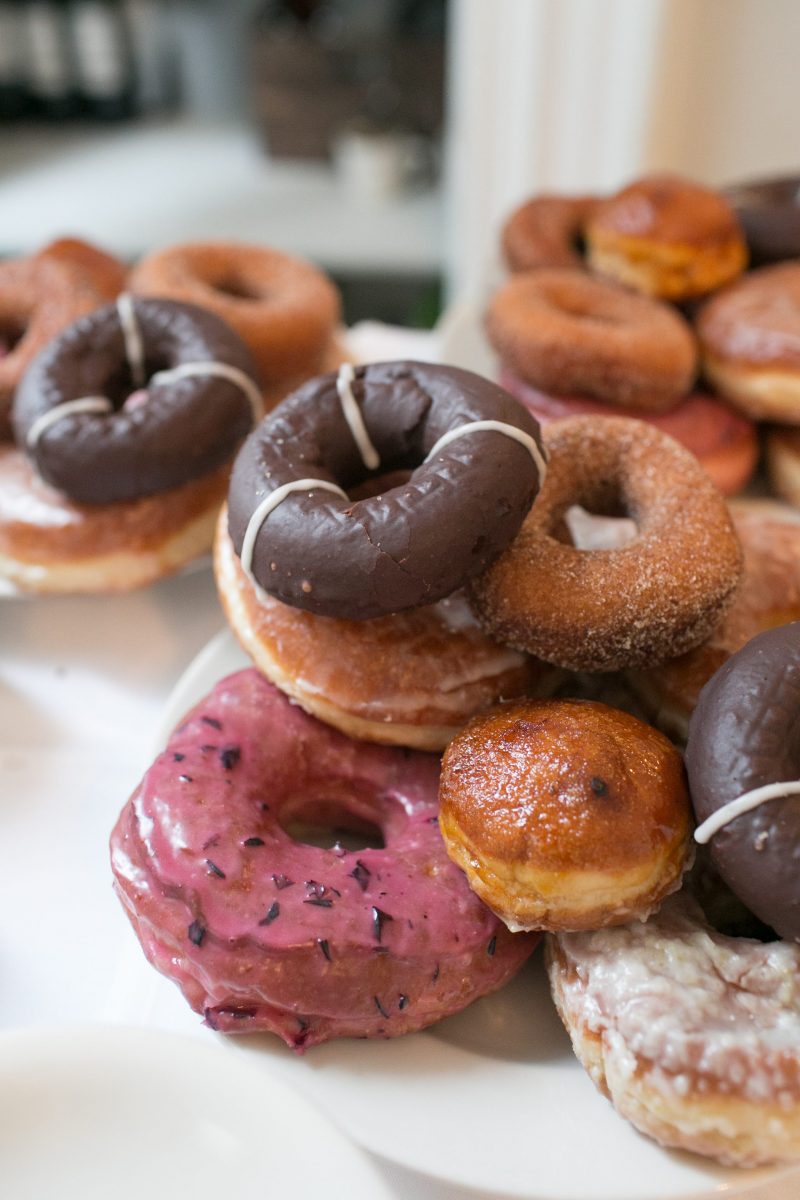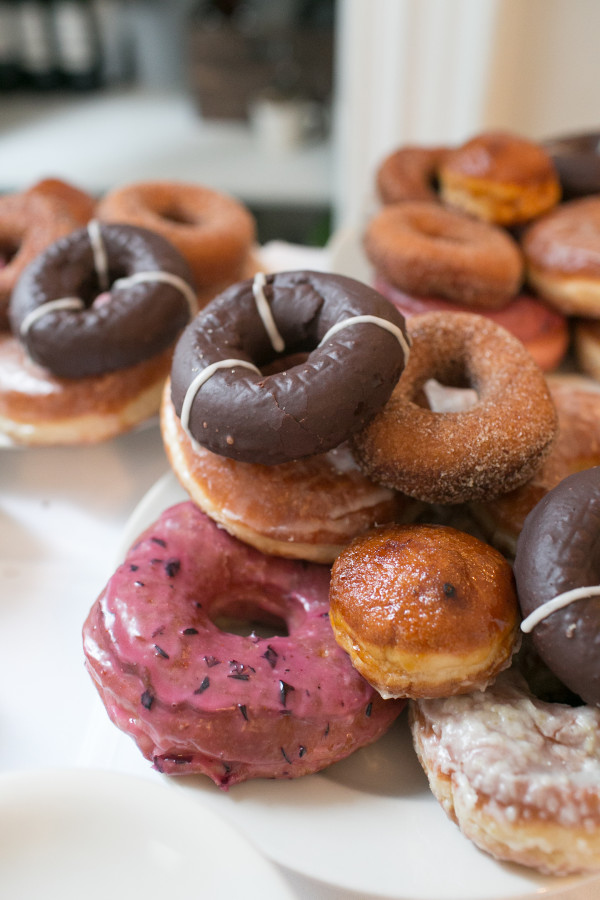 Photo by You Look Lovely Photography
Once some of those tasks are done, we need to put together a schedule of events for our wedding website.
We need to send out our invitations! Eeeep! Exciting! I really have no idea how many people will come (since everyone would/will be traveling) so we're kind of at a loss for finalizing numbers until we start to hear back!
Jeff needs shoes. Bridesmaids need jewelry. I need *unnamed vintage item.* But hey, we've finally almost moved attire off the "Need to Do" list. SCORE!
We need to figure out the rest of our day-of paper goods, namely escort cards, menus, signage and ceremony programs. Ah paper! I love you, but you stress me OUT!
We need to finalize serving pieces with our caterer and Bash so Holly can begin designing floral pieces around them. We also need to conceptualize ceremony decor and whether or not we are bringing in some shade for us and the guests.
We still need to pin down a reading for Jaclyn to read at the ceremony. We clearly suck at finding something for this. We want it to be fun and funny and not at all wedding-y and traditional.
We need to fill our welcome bags! (And we're asking your advice below!)
How We're Feeling
We are just ready to be MARRIED already! We're ready for November to be here. I think if we could do this all over again, we'd have a shorter engagement so decisions were made faster and the engagement period wasn't so long. (Well, actually we'd probably elope but shhhh! I didn't say that!) We're really excited to get this show on the road! A lot of people have told me not to rush it getting here because it goes by so fast, but we are just anxious to get a move on!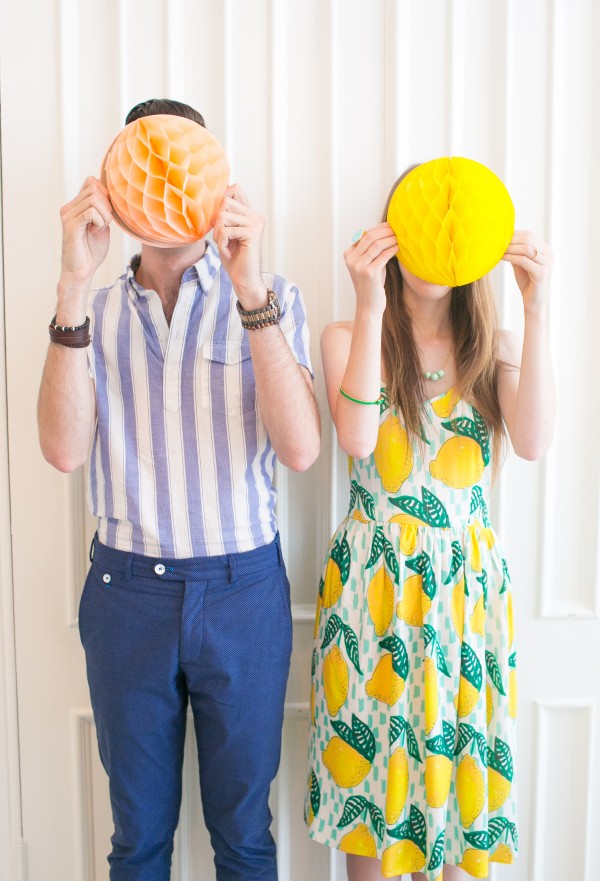 Photo by You Look Lovely Photography
Oooh! We'll also be sharing our engagement photos soon! Hooray!!!! Stay tuned.
Help! (Or, Questions for You Hitched Folks!)
Welcome bags! Welcome bags are actually one of my favorite things about weddings. I think they are so fun and easy to personalize, for both the couple and the location, and it's a great extra touch to say thanks to your guests who have traveled so far! So, I'm curious… what's your favorite item you've received in a wedding welcome bag? Or, what's an item you put in your welcome bags that everyone went crazy for!? Was it homemade or something you can only get in your hometown? Something that meant something to the two of you? Tell us, tell us! At Jeff's cousin's wedding they put homemade choreg (a sweet Armenian bread) in each of them and it was THE BEST. Can't wait to hear your guys' thoughts!
And with that, we're off for what is sure to be two really hard and intense months, that I hope are well worth it in the end!
For more on all our wedding prep + experiences, click here!