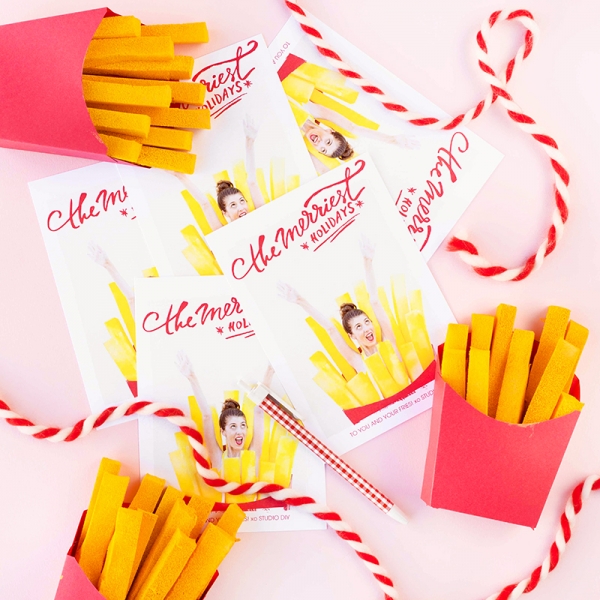 Well folks, it's time to officially sign off of these here interwebs for 2015! We'll be taking a break from new posts on the blog so the whole Studio DIY team can enjoy some holiday maxin' realxin'! But never fear, we'll be back here on January 4th with some brand spanking new content, and I'll be Instagraming and pinning away in the meantime! I'll be doing my annual recap of the year when we return, but I have to say while 2015 has been by far our best year yet… it doesn't even COMPARE to the stuff we have planned for 2016!!! YOWZA! I can't thank you all enough for poking around this corner of the Internet. You're my fries! My gal pals! My troop! Without you guys, Studio DIY wouldn't be anything and I'm grateful for each and every one of you! (Especially you over there. Yep, YOU!)
Now, whatever holiday you may (or may not) celebrate, I'm wishing you a merry one filled with lots of lounging, treats and PJs!!!! Oh, and may I suggest a tie dye yule log? We'll see you in 2016, ladies and gents!!! WOAH!
p.s. The tutorial for the fries ornaments you see up there can be found right here!