Do you love lavender as much as I do? Well then you're going to adore this wedding too! Nikki and Benjamin's rustic wedding was infused, from ceremony decor to favors with lavender. The bloom is a DIY dream as it's does double duty, providing a beautiful color and a fantastic fragrance everywhere it appears. The MoonDance Inn, a quaint Washington bed and breakfast, provided all the sights you could ever want for your wedding's backdrop, from forests to mountains to magical views of Lake Whatcom. Nikki's crafty skills (she did all the decor herself!) took this nature-filled venue to the next level, and Courtney Bowlden Photography captured it all!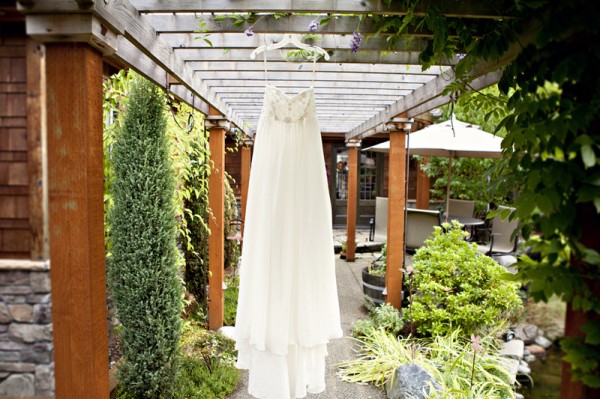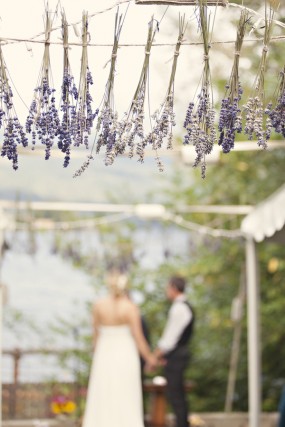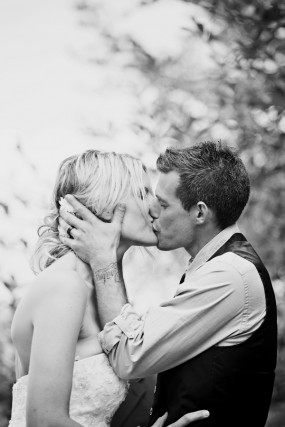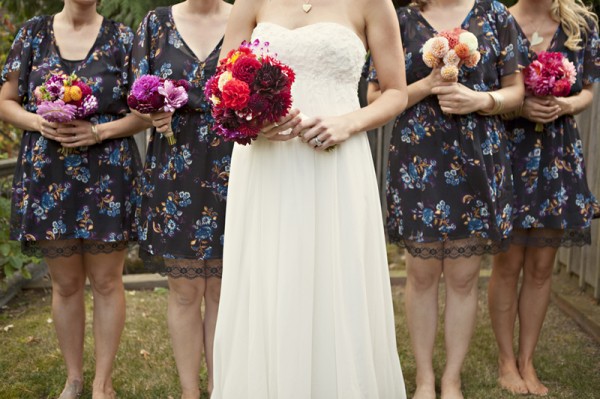 Nikki lost her mother years ago and knew she wanted to pay a very special tribute to her at the wedding. She did so by placing her mom's sewing machine and a beautiful quilt she made at the ceremony site. This is one of the most beautiful tributes I've ever seen, and it's clear who Nikki got her creativity from!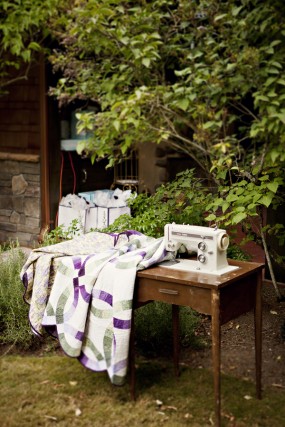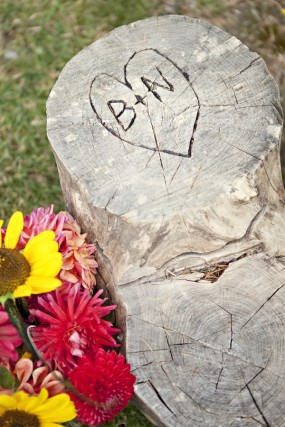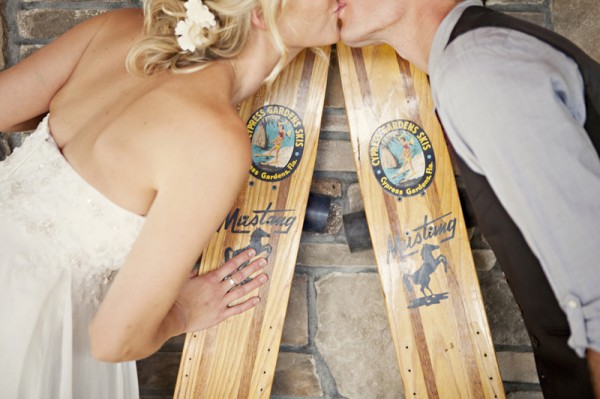 Because, why not have a bounce house at your wedding!?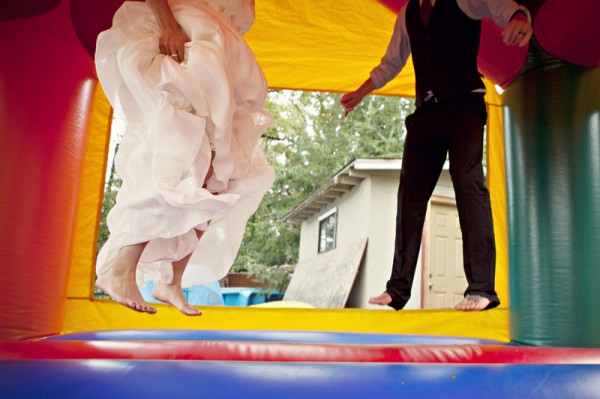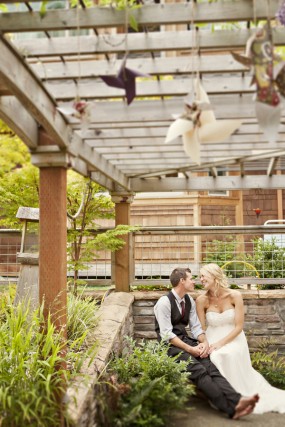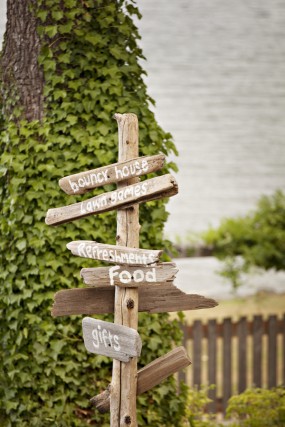 Polaroids of the wedding guests were taken and hung around the venue for everyone to see and enjoy! Lavender was carried into the reception as well, where it was hung from the tent and sprinkled across the tables.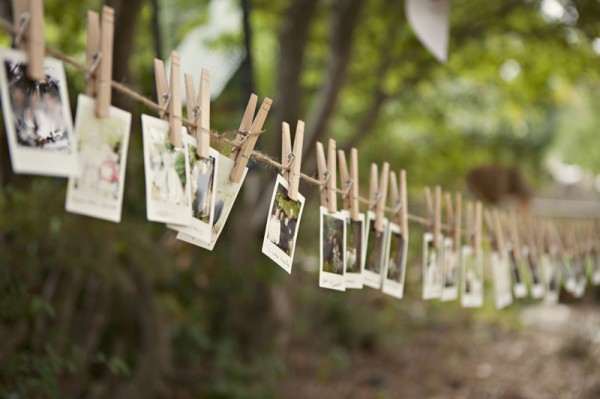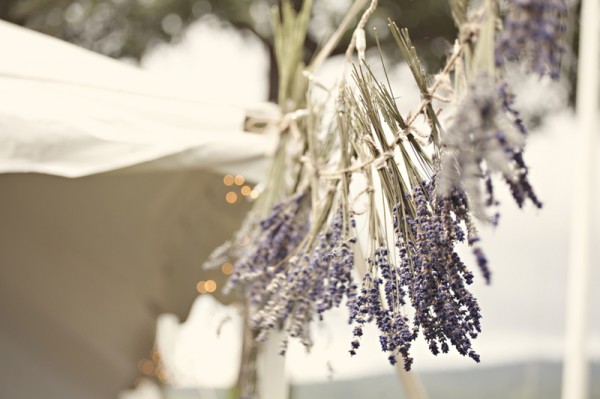 Can you believe Nikki created these centerpieces herself!? I love the texture the wood elements give to the ceremony, especially when popped with succulents and other greenery. And quite possibly one of my favorite items to give as favors, jars of homemade jam, finished with what else but lavender!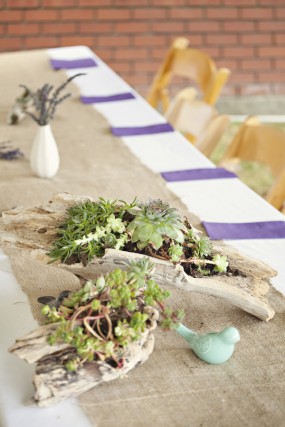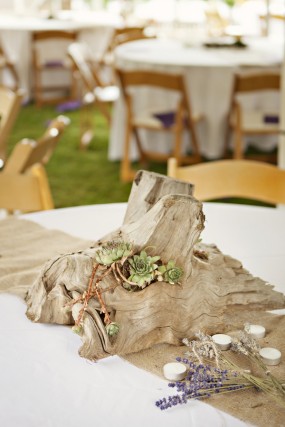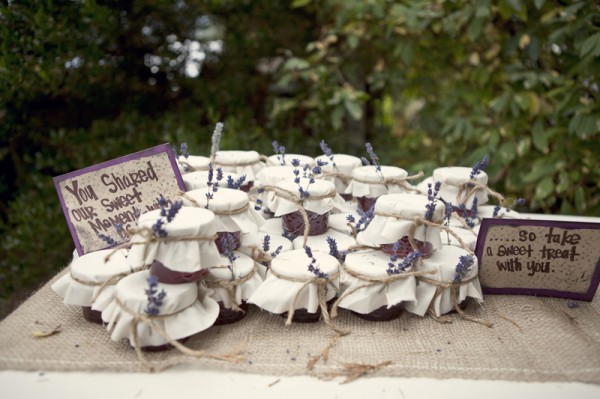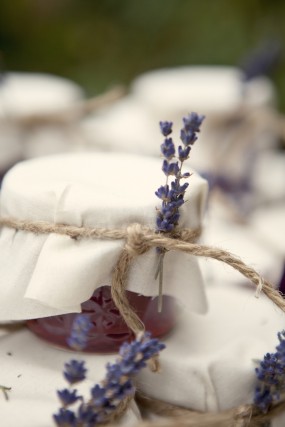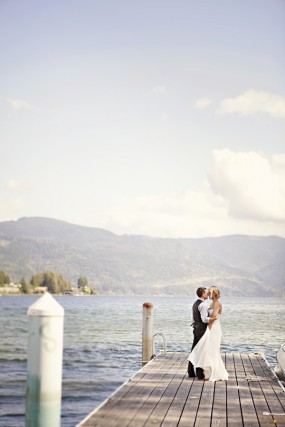 All Photos by Courtney Bowlden Photography
Congratulations Nikki & Benjamin!
Submitted via Two Bright Lights