Our newest Can't Clutch This bonus bag is now available, and it's our first ever BACKPACK!!!
Meet the sprinkle jar backpack. This one has been years in the works and was a real community effort to bring to life. We've been through SO many samples, and have made adjustments based on YOUR ideas and requests. Even Jeff got in on the design process with this one. He was the one that suggested we make it a backpack!! I seriously can't believe we finally made it happen and I'm sharing it with you all today!!!
The sprinkle jar backpack is clear and filled with "sprinkle" beads that move around just like a real jar of sprinkles would!!!! It converts from a crossbody bag to a backpack and back again with our first ever adjustable strap that comes WITH the bag! I wanted it to be one multi-functional strap so you didn't have to store a separate one when not in use, and so you could use it with other clutches you already have from us! It adjusts from 40″ all the way up to 70″ so it's versatile for all styles of carrying, and all different body types and heights.
We also designed two super cute keychains to pair with it, one has my life motto on it and one is fairy bread!!!!
It's all available right NOW in our shop, to everyone not just subscribers!! And if you place an order over $49, it'll ship free! BOOM! Thank you so much for the love and support over this bag. I can't wait to see it make its way around the world!!!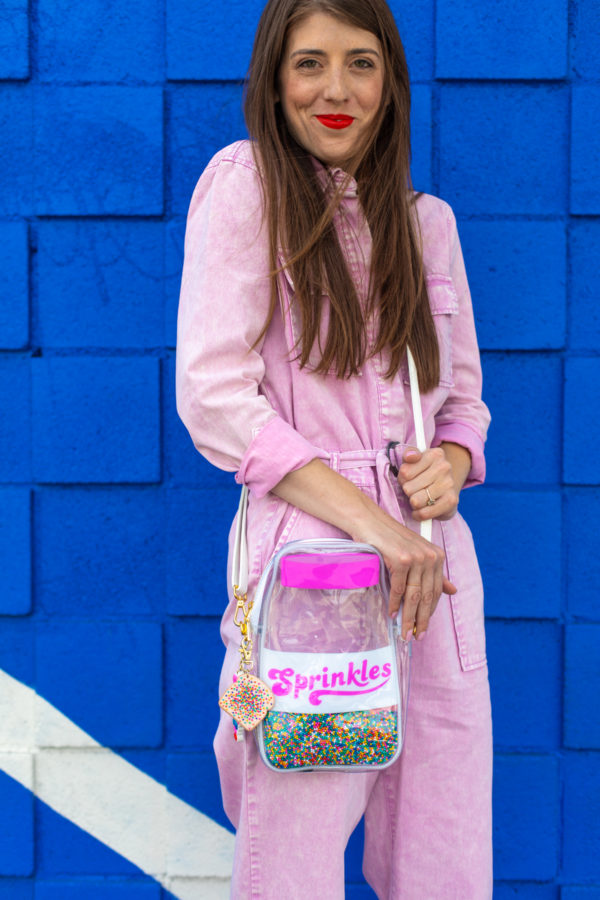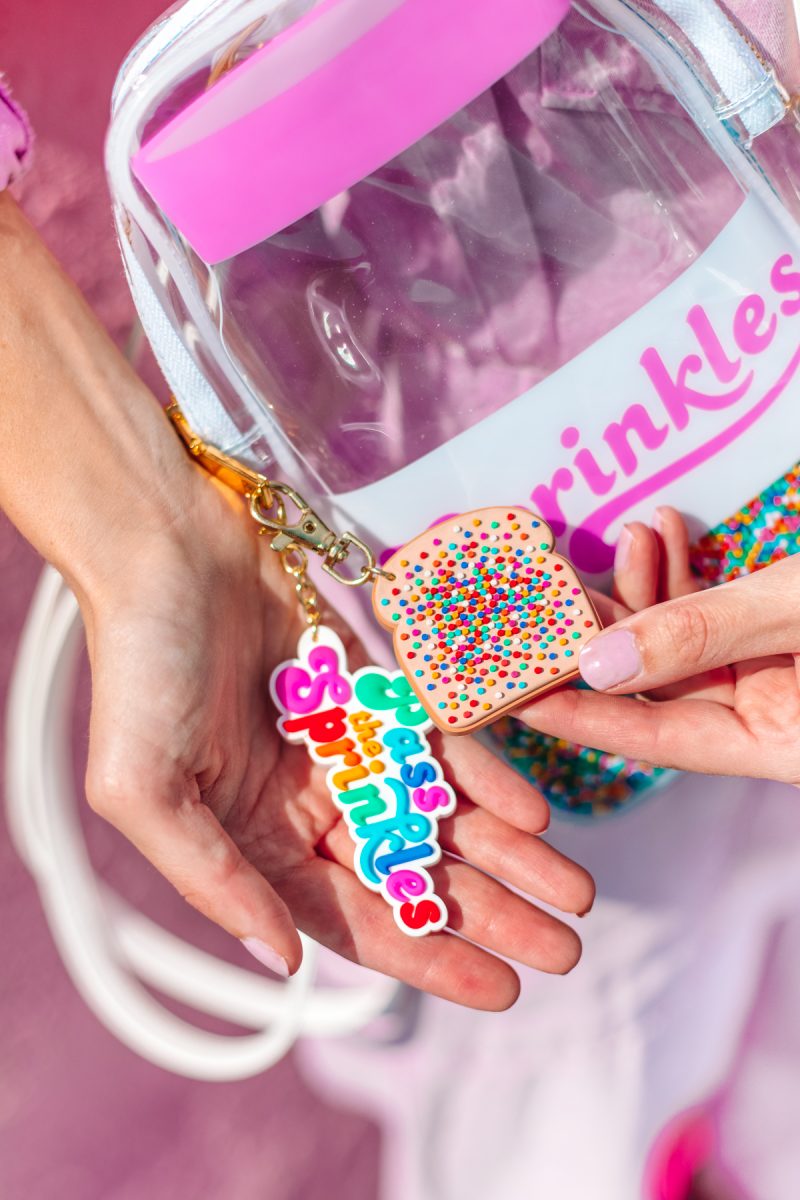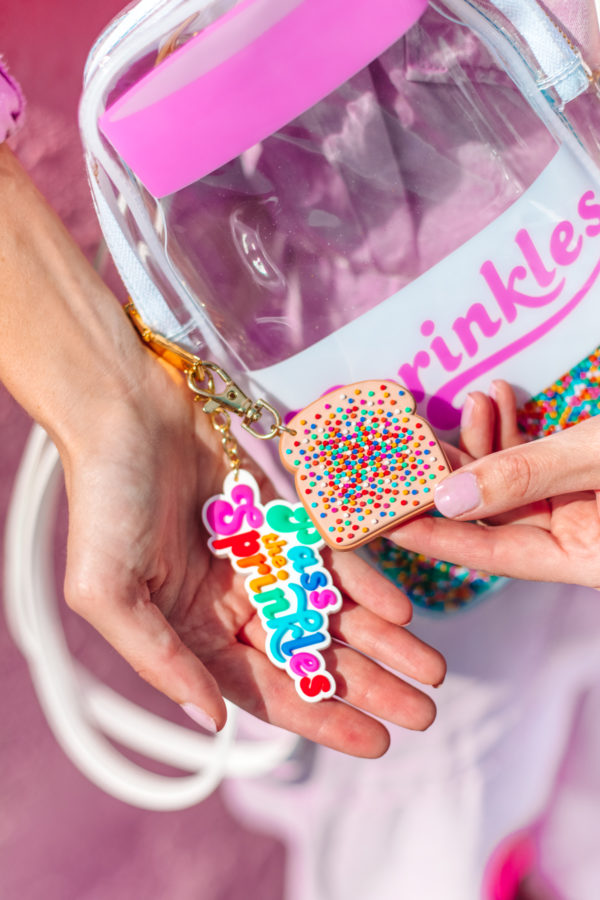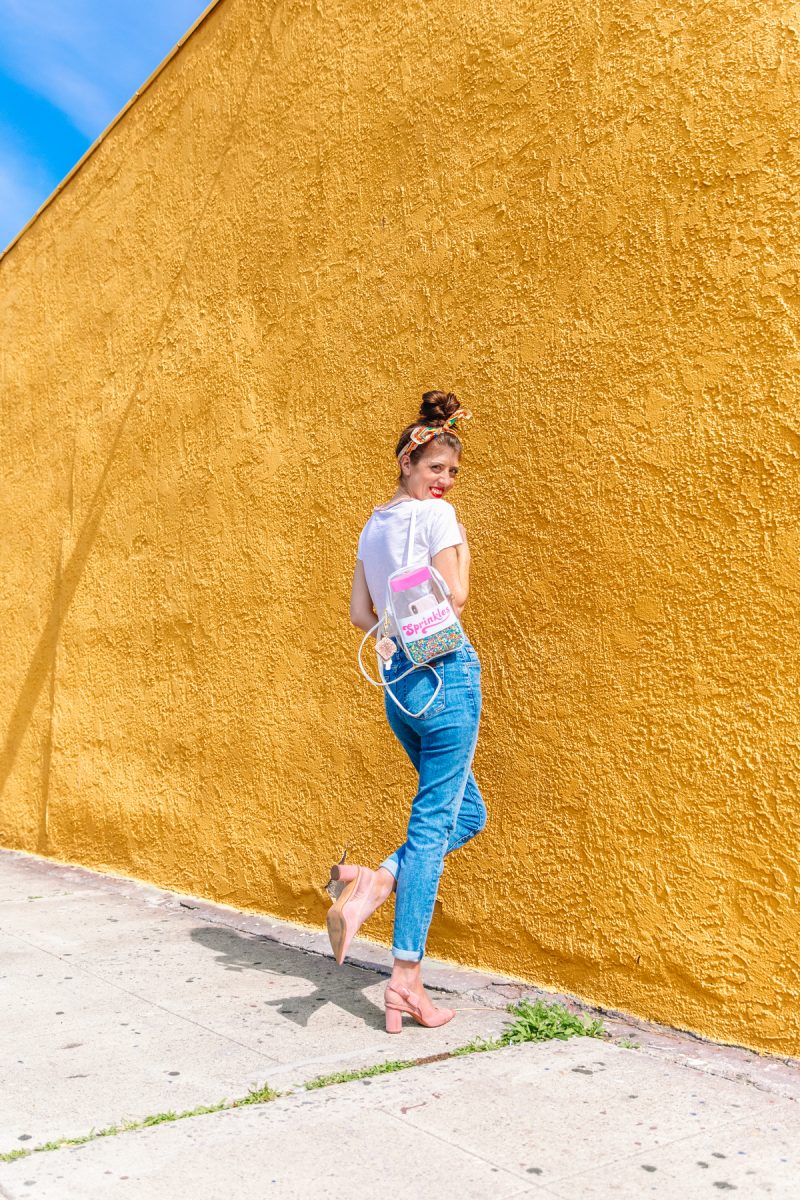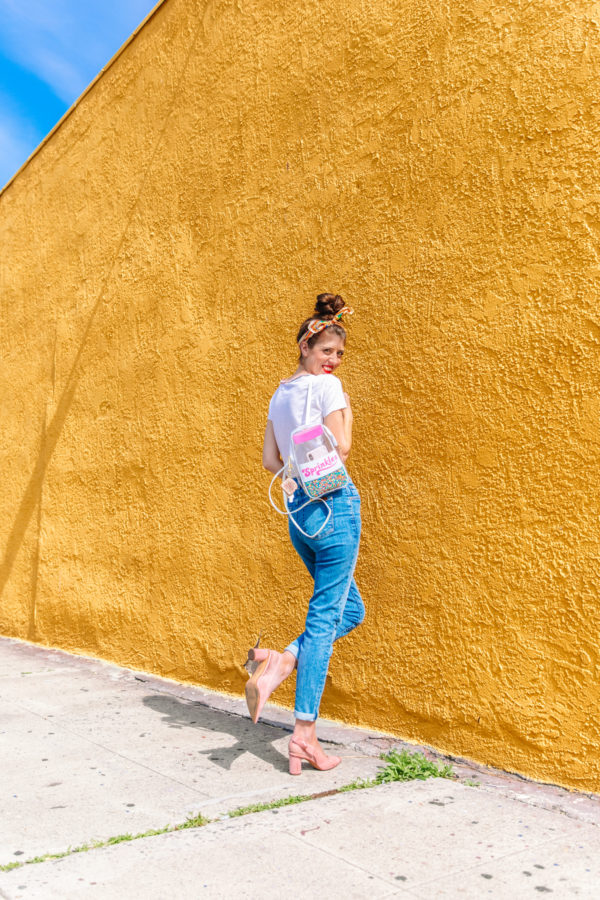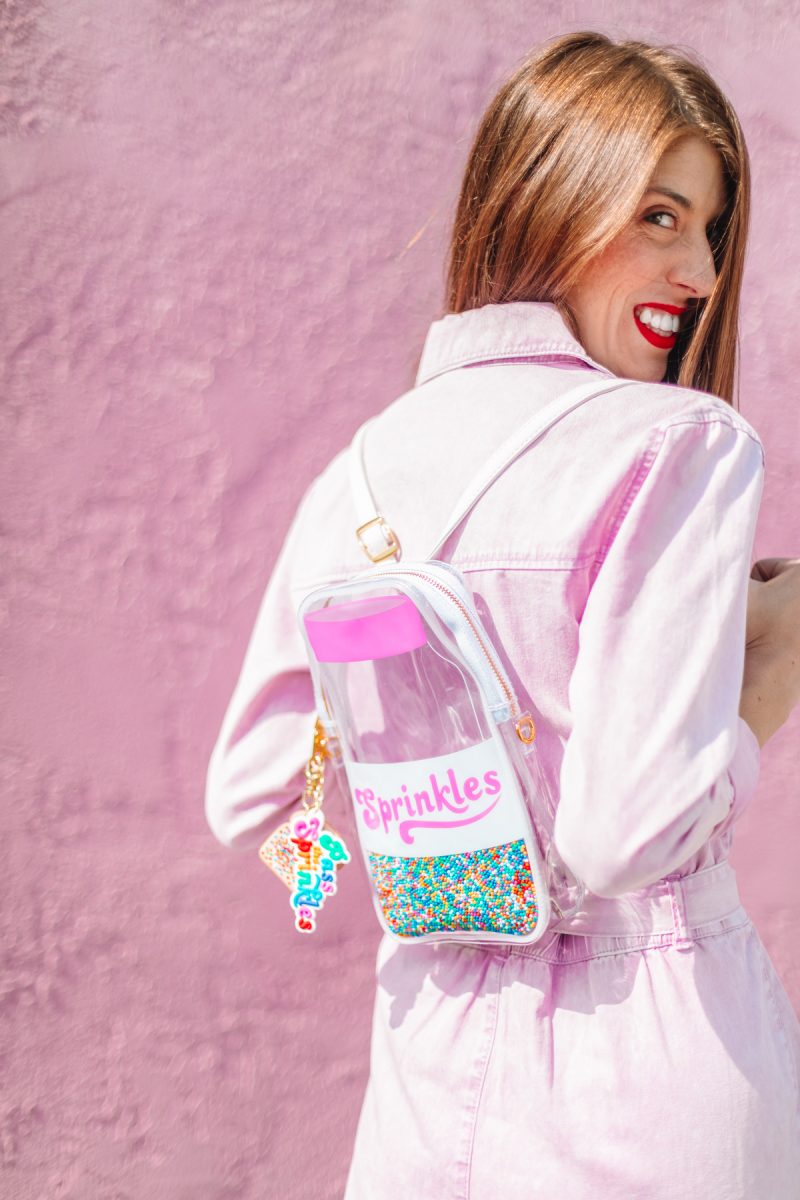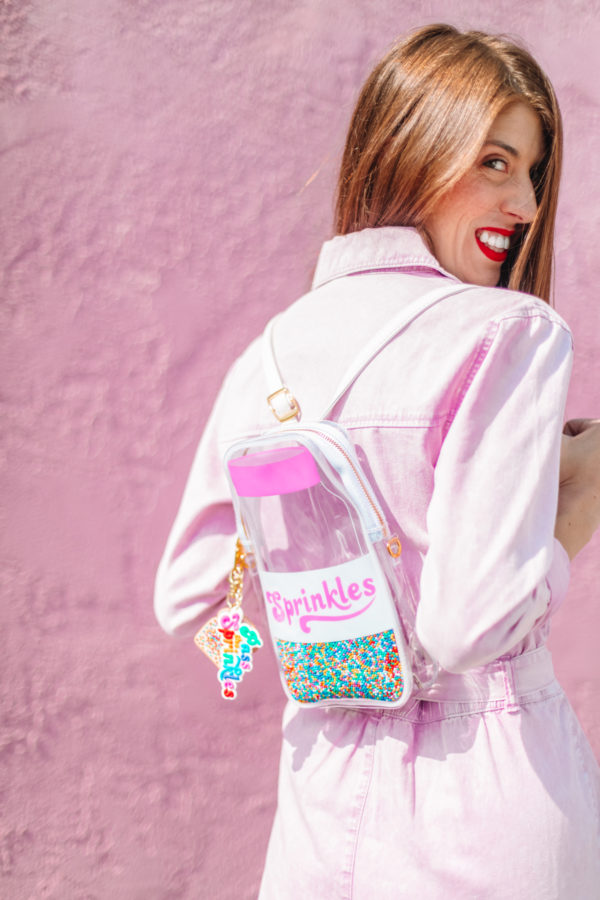 Photos by Jeff Mindell
If you snag one of these guys, be sure to tag us @cantclutchthis and #cantclutchthis so we can see and share!!!