I had an awesome week in New Jersey, New York and DC seeing family and so many friends! It was a whirlwind, but I'm so happy to see everyone I hadn't seen in a long time, and meet lots of new bloggers and creatives along the way. A highlight of the trip was definitely my very first visit to the New York International Gift Fair (NYIGF). Holy moly. Jess from The Eagle's Nest and I walked the show together and it was equally overwhelming and amazing. If you follow me on Instagram and Twitter you've probably already seen my updates and photos (and freak outs over everything!) but I wanted to round it all up here for you to enjoy in it's entirety. I look at everything from a party perspective, and boy was this show loaded with perfect products and inspiration.
Washi Tape Heaven: I just can't ever get over how awesome washi tape is and the show was chock full of it. I particularly loved (Ok, hyperventilated over) Sweet Bella's selection. Not only did they have tons of colors and patterns but they also had MT Casa, also known as washi tape FOR YOUR WALLS! It killed me that I couldn't buy anything (and that the company is entirely wholesale) but I really hope it'll soon be available in the US somewhere. Let me just tell you how colorful my apartment is going to get if there's a way for me to get my hands on this. If you're looking to get the wall effect without the actual wall tape, I loved the washi wall in another booth (bottom right) where they took the regular size and just lined up strips of it. You could hardly see the seems and this would be great for a photo booth or dessert backdrop.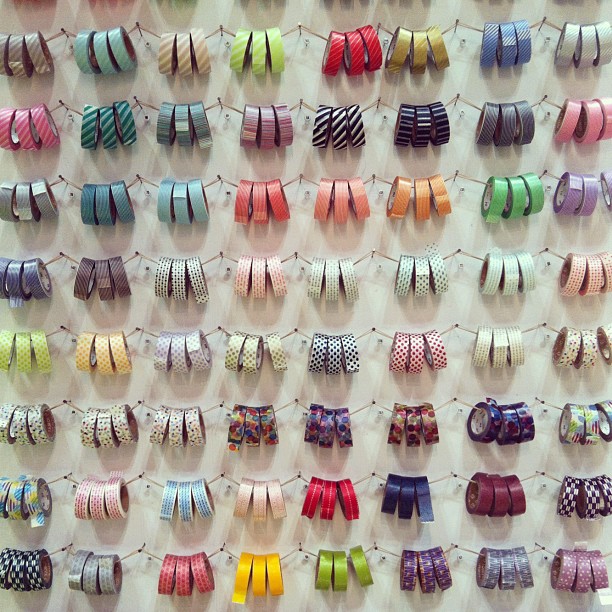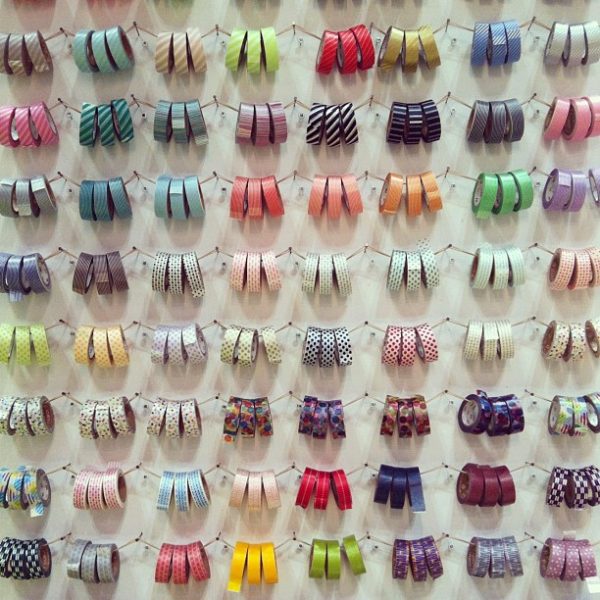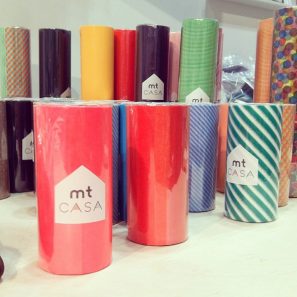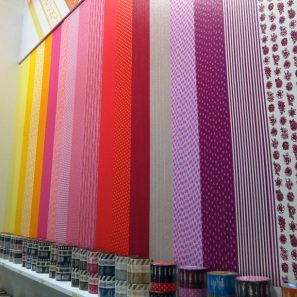 Love, love and more love. A lot of you may know about, and understand, my obsession with Rifle Paper Co. I really can't get enough. I have the cards, the notebooks, the wall art. Seeing a whole booth of their products was like stepping into paradise, and an incredibly well decorated paradise. How awesome is their paper flower booth design!? I'm particularly loving their striped collections, especially those gift tags!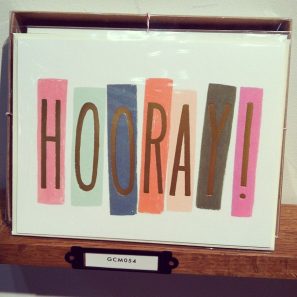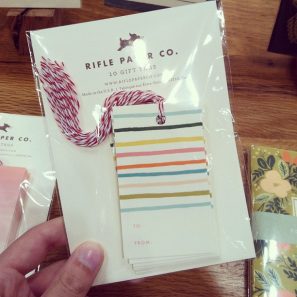 Visual Display Mecca: I do this all the time at stores, and NYIGF was no different. I just love the displays, or the way products are displayed. Sometimes more than the product. String art is all over and I'm doing my own DIY of it soon, so I was madly in love with the version below. The pencil mirror jumped out at me because back to school season is on my mind, and I'd love to recreate the display just to the left of that as an inexpensive party backdrop or even room divider. A few pieces of cardboard and some colorful string to tie it all together!? Perfection. As for the rest? Balloons, garland and color (Oh my). Enough said.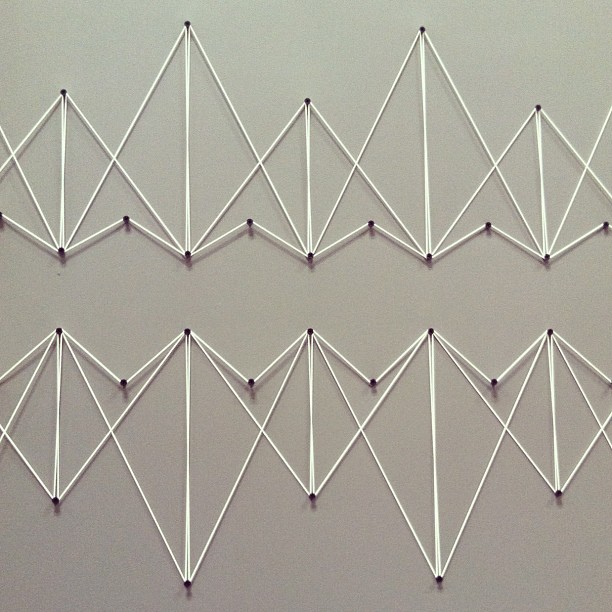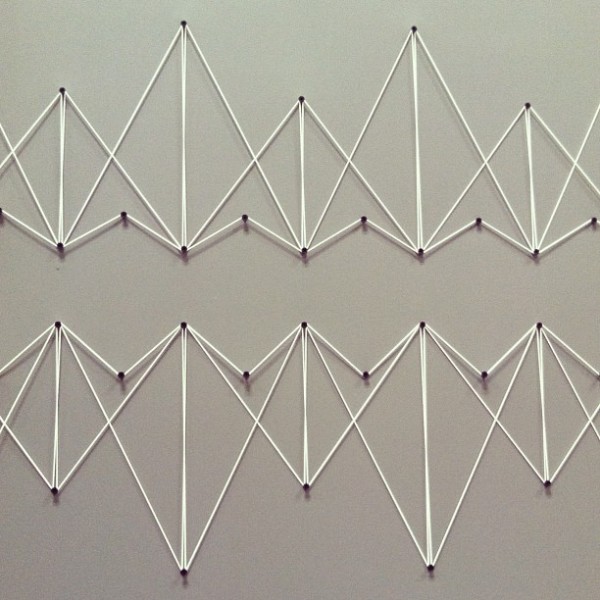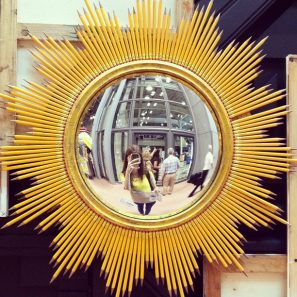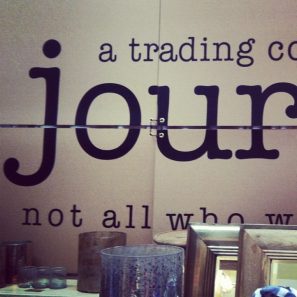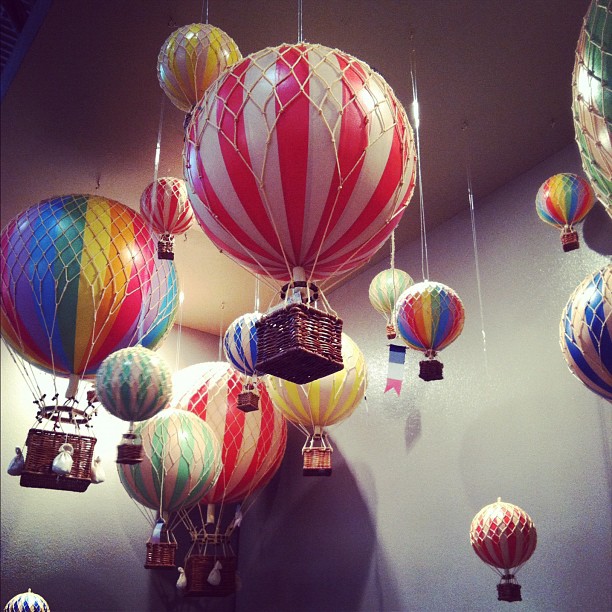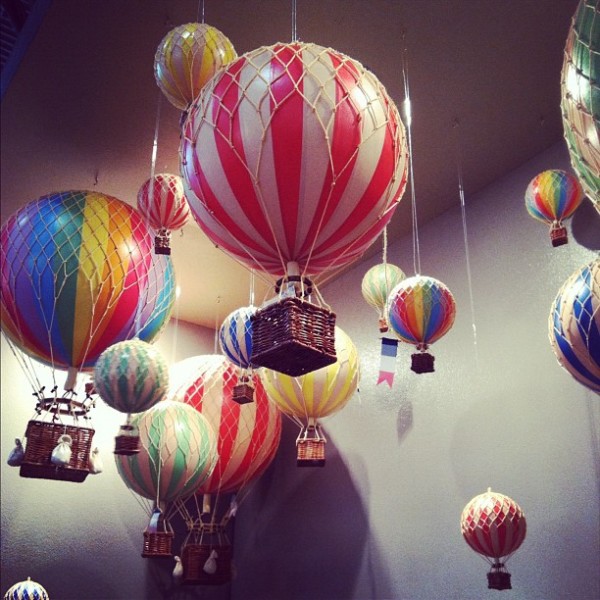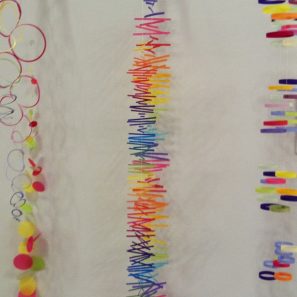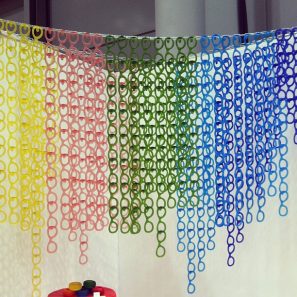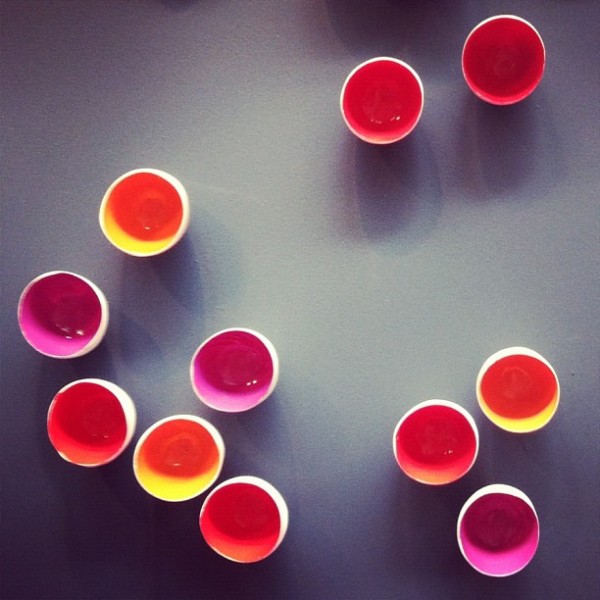 Pencil Mirror from the Tozai booth, booth design from the Journey Trading Co. booth, Garlands from the Ameico Inc. booth, Sunglasses from the Tina Frey Designs booth, wall decor from Gold Leaf Design Group
All Photos by Studio DIY