I didn't intend to do a style post every week (and still don't!), but then this watermelon tote came into my life and BAM! There I was standing in front of an amazing green door with it. When I was chatting with Stephanie about my fave products from her shop, Baba Souk, she offered to send over one of the totes and I was just giddy. I have a bunch of fruit-inspired projects coming at you (Plus, remember this one!?), so it just fits in perfectly. It's a great tote to carry around to picnic parties or on day dates and, well, it's just plain awesome, isn't it!? I've also been living in this skirt + a tank all summer, I'd even venture to call this look my summer 2013 uniform!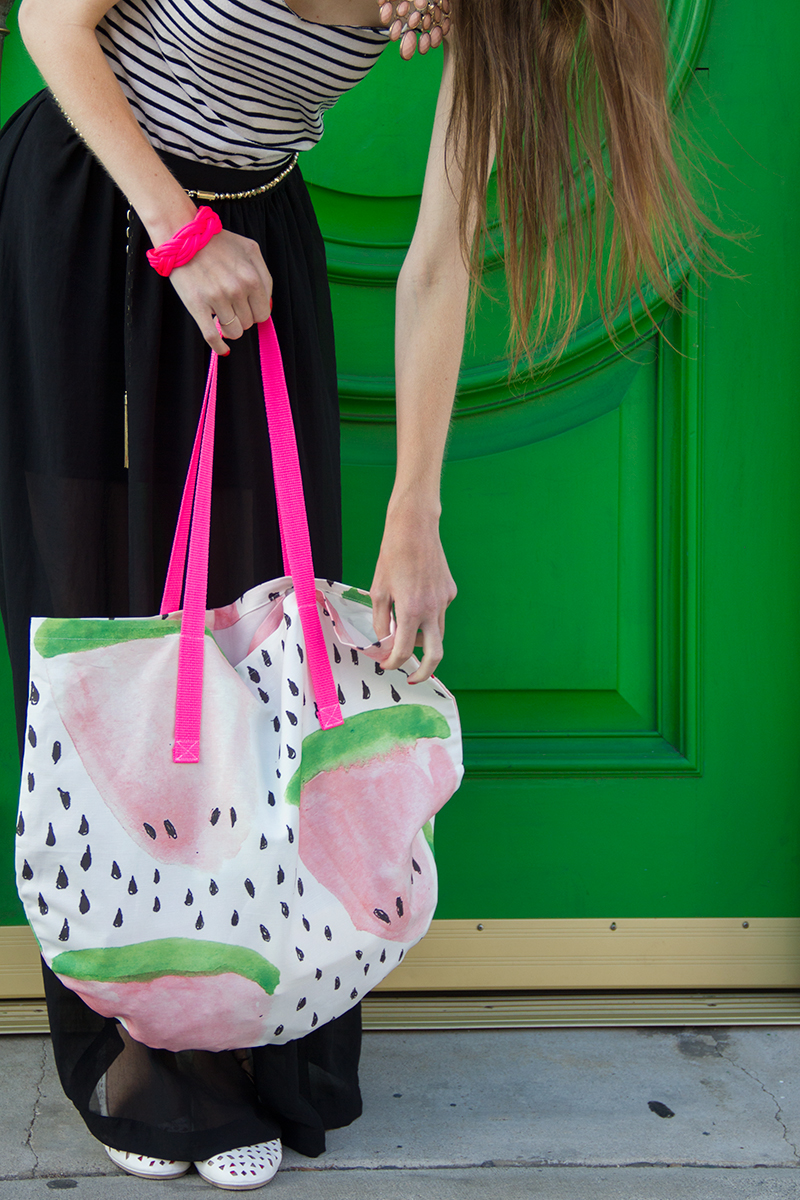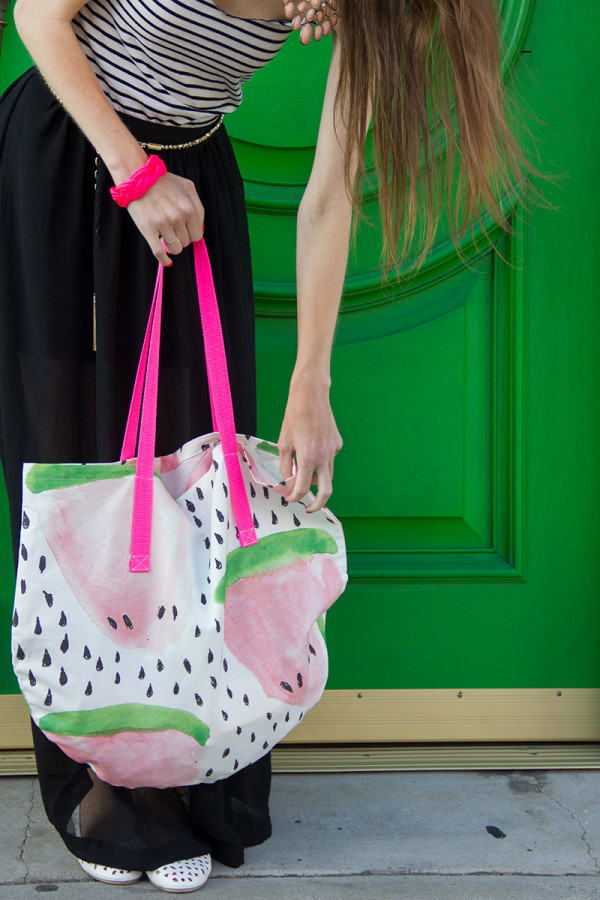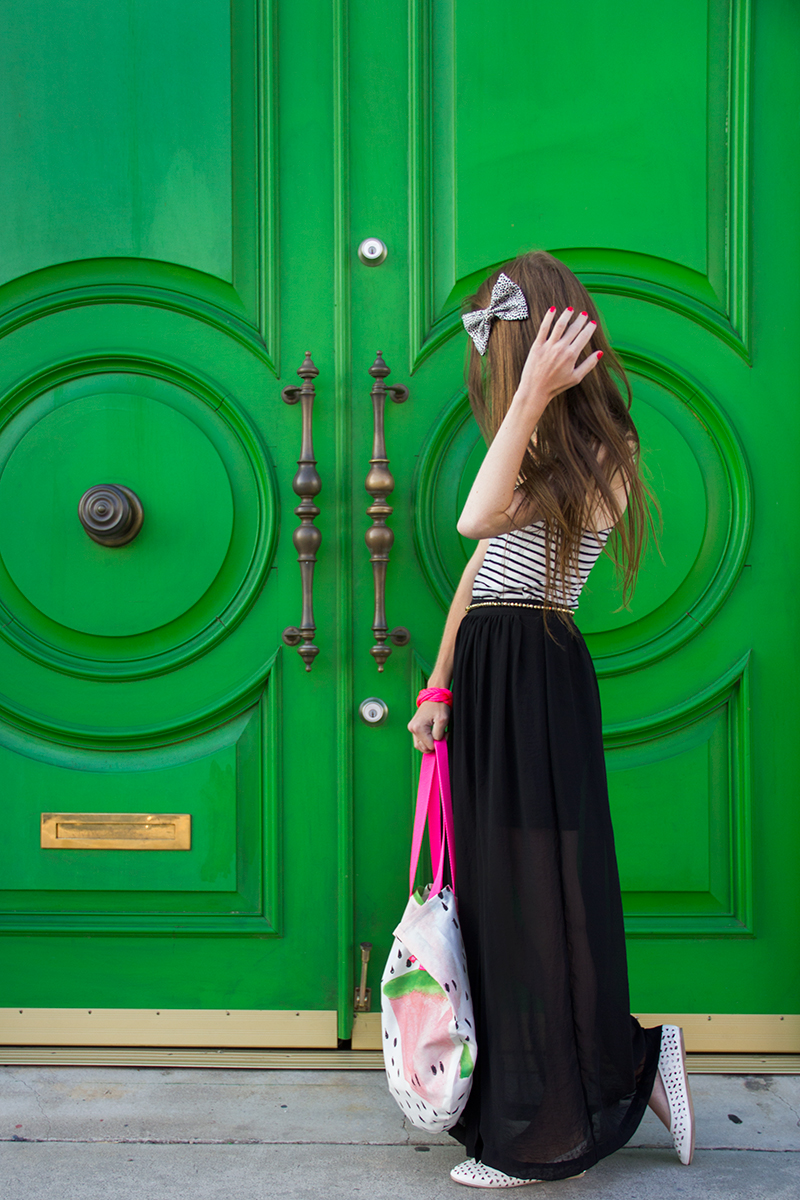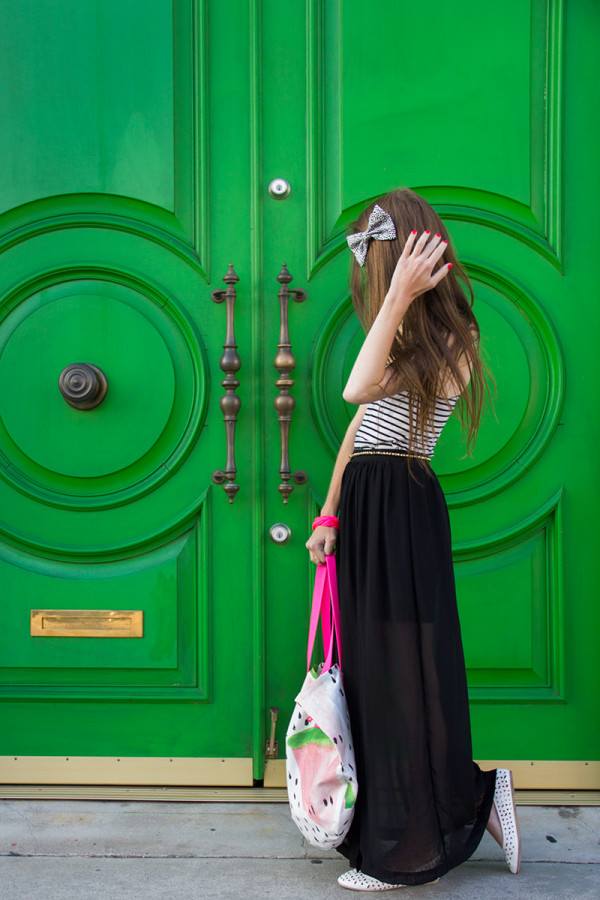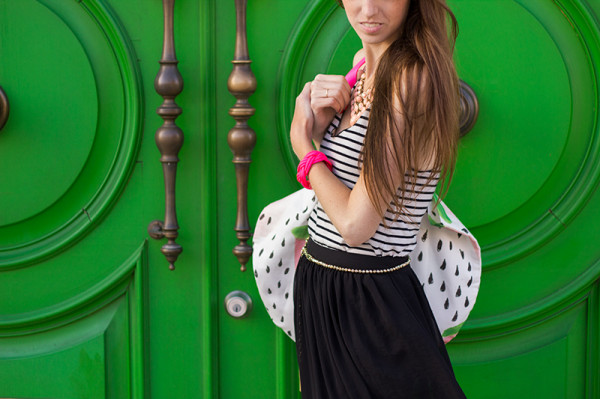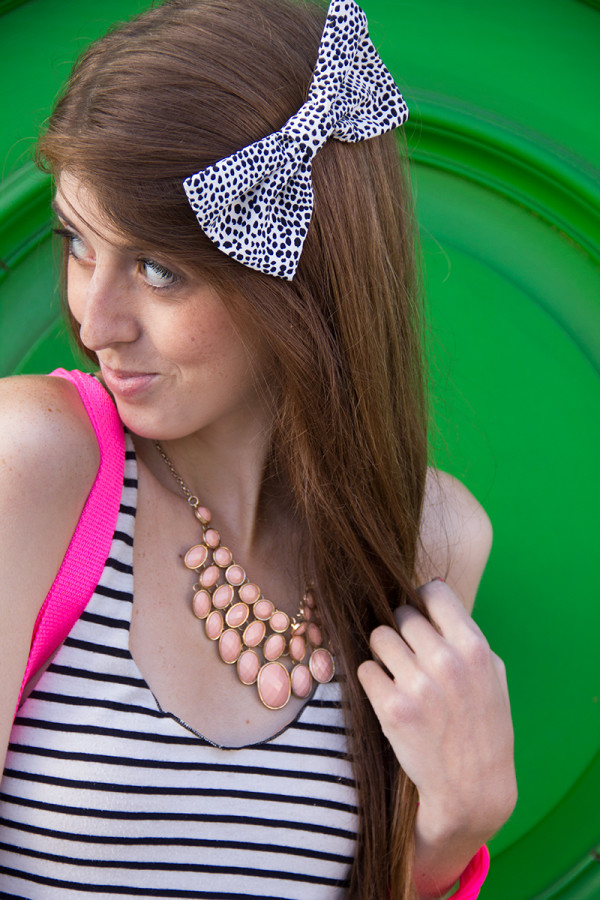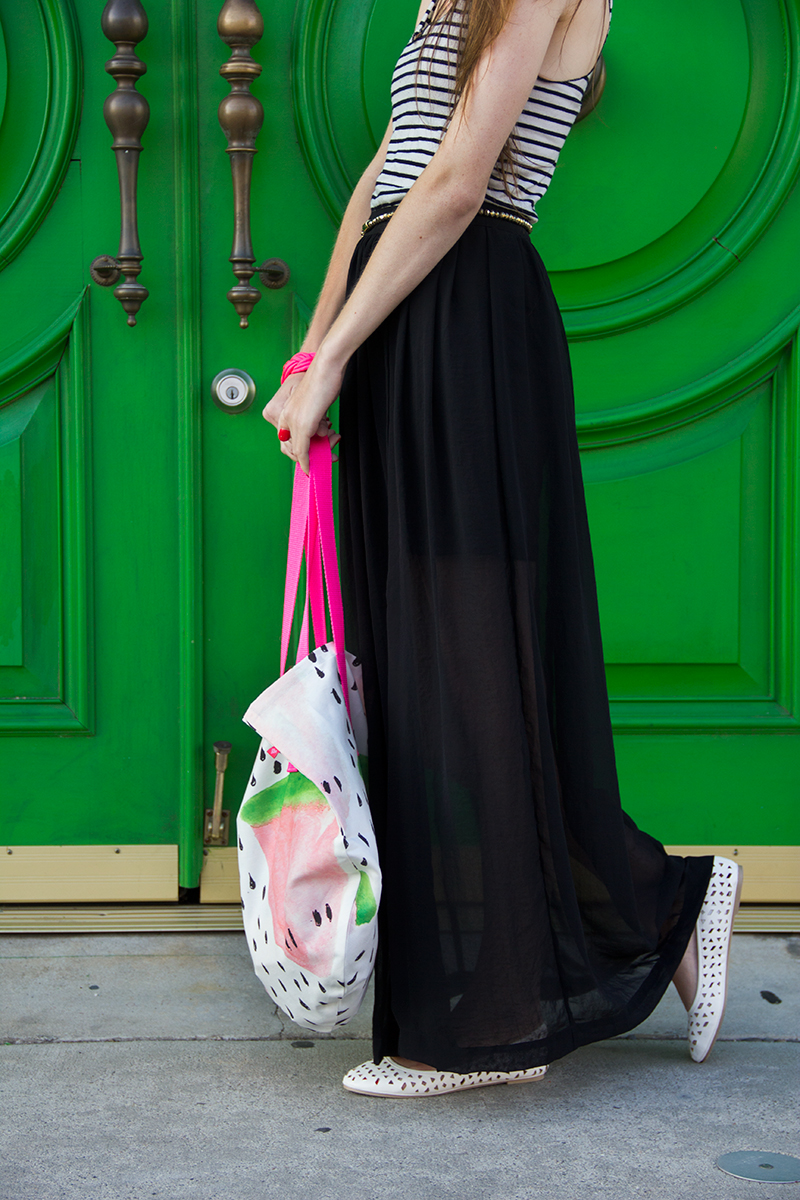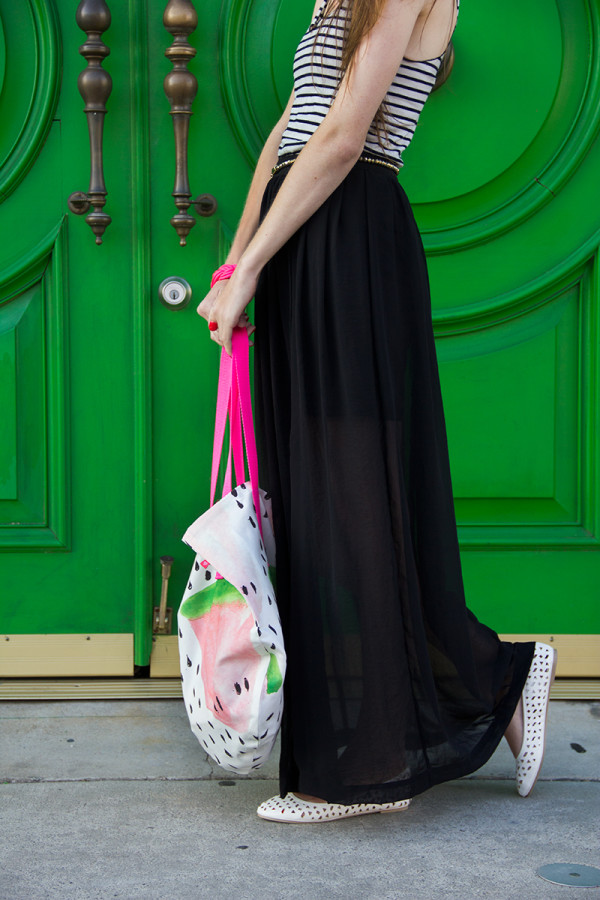 Tank: American Apparel / Skirt: H&M (Similar here.) / Hair Bow: American Apparel / Necklace: H&M / Bracelet: The Ravenna Girls / Necklace, Belt + Flats: H&M / Tote: Baba Souk
I'm switching fruit gears tomorrow and bringing you a pineapple DIY! But for now….to get your party fashion DIY on, head right over here!
*Baba Souk is one of Studio DIY's crafty sponsors. For more information on sponsorship opportunities, click here.