If you follow me on Instagram, you probably saw a few shots from the family wedding we went to a few weeks back in Upstate New York. Jeff's cousin got married in a gorgeous outdoor barn setting, with yellow gingham tablecloths, a brick oven pizza truck and a naked funfetti wedding cake! Oh yes, it's true. It was really fun to attend a "non-traditional" wedding, and everyone had a blast, right down to the lawn games and square dancing! The wedding was a good excuse to buy a new dress, and when I saw and loved Fleet Collection at Unique LA back in July, I kept them in mind. They ended up having the perfect option! The fabric really doesn't wrinkle, so even when it was balled up in my carry-on (I'm a horrible packer.), I pulled it right out, put it on and was ready to go!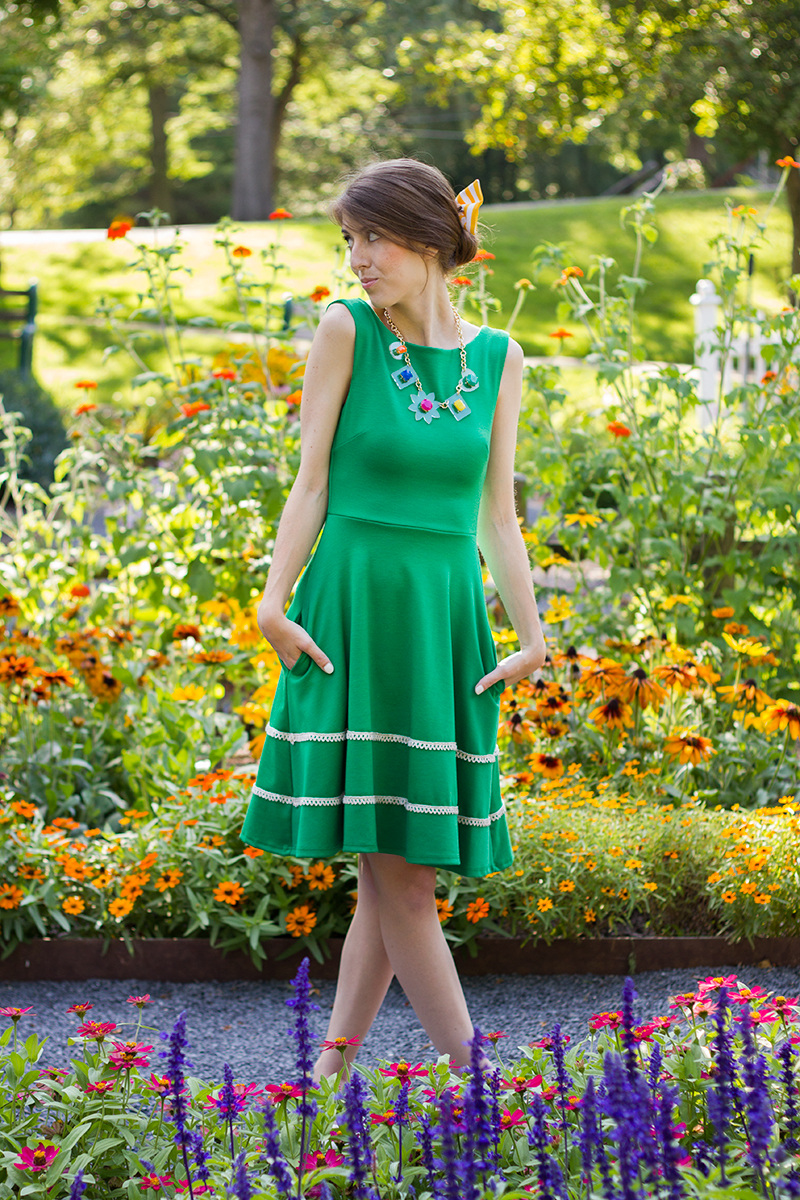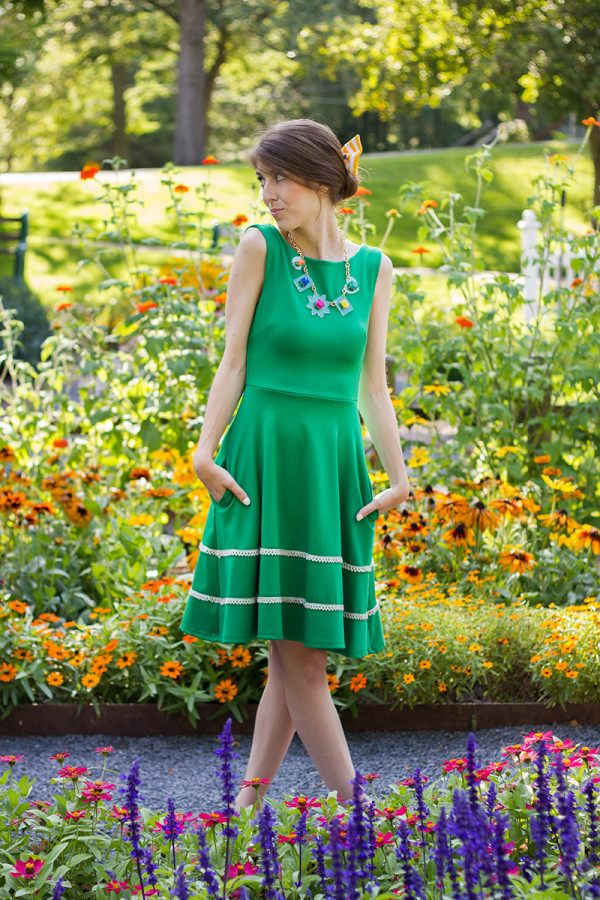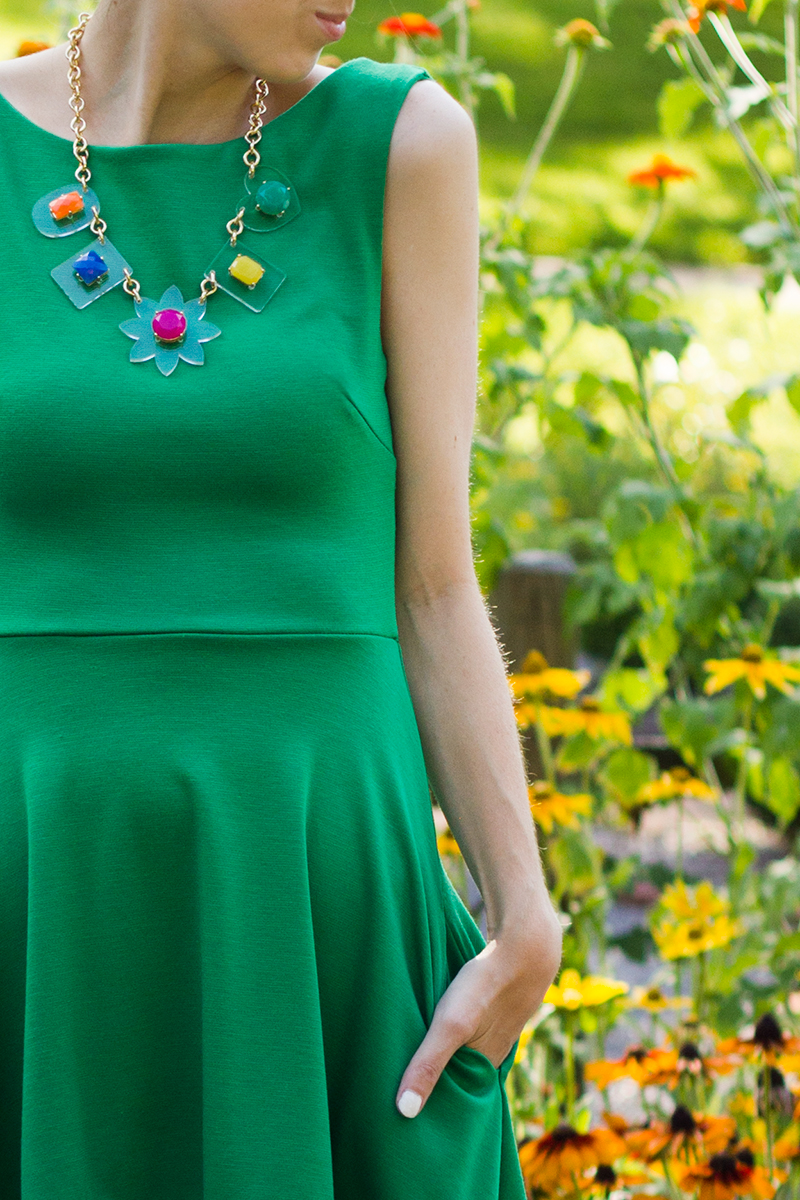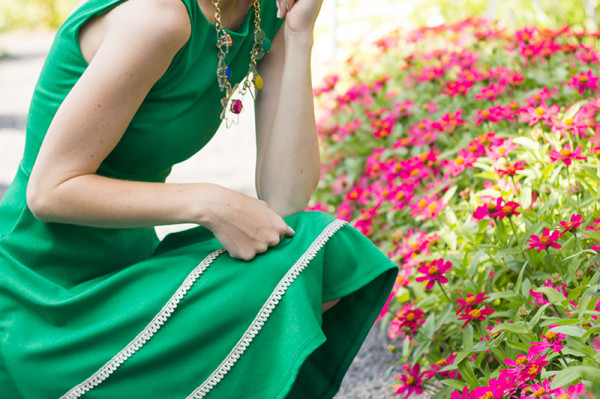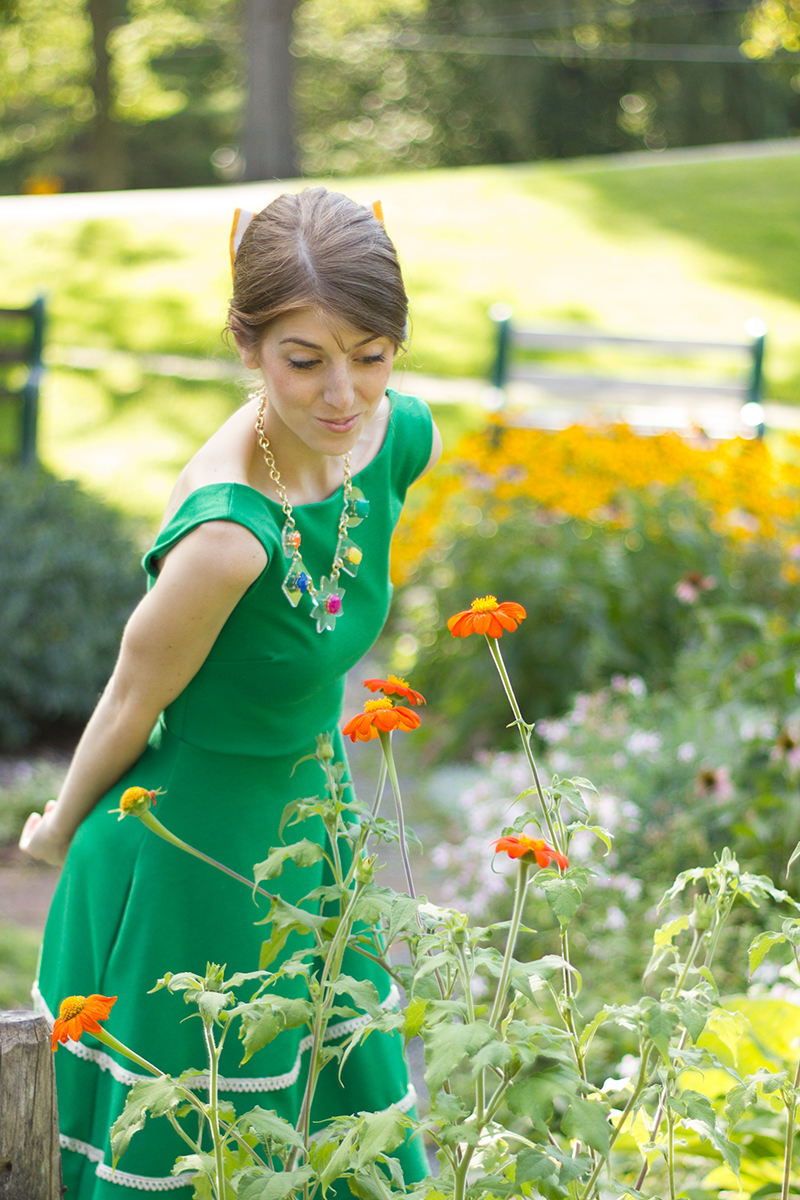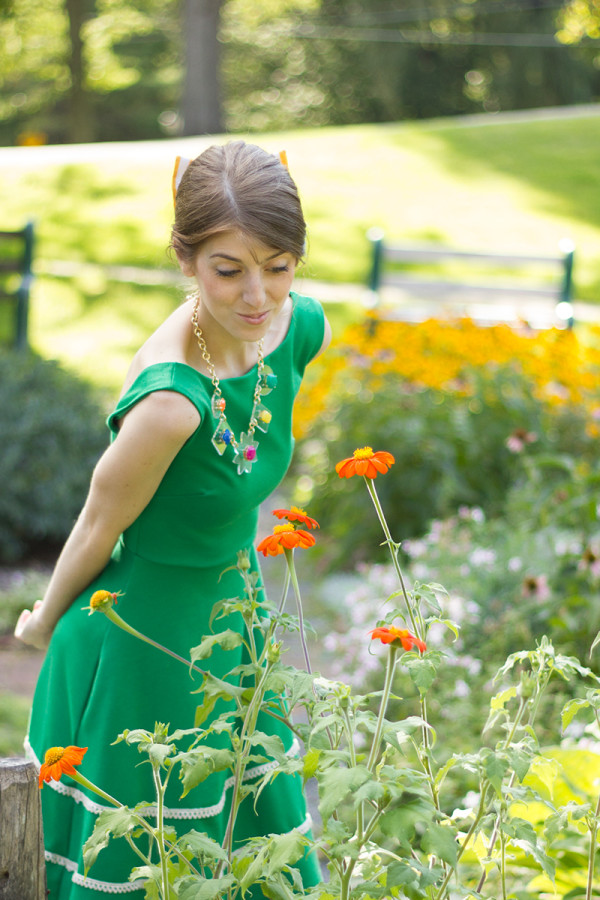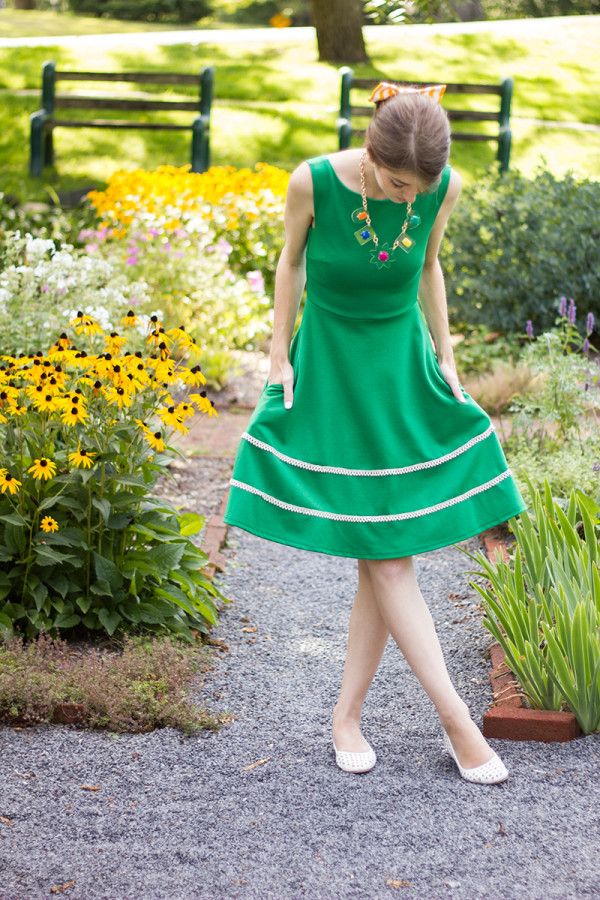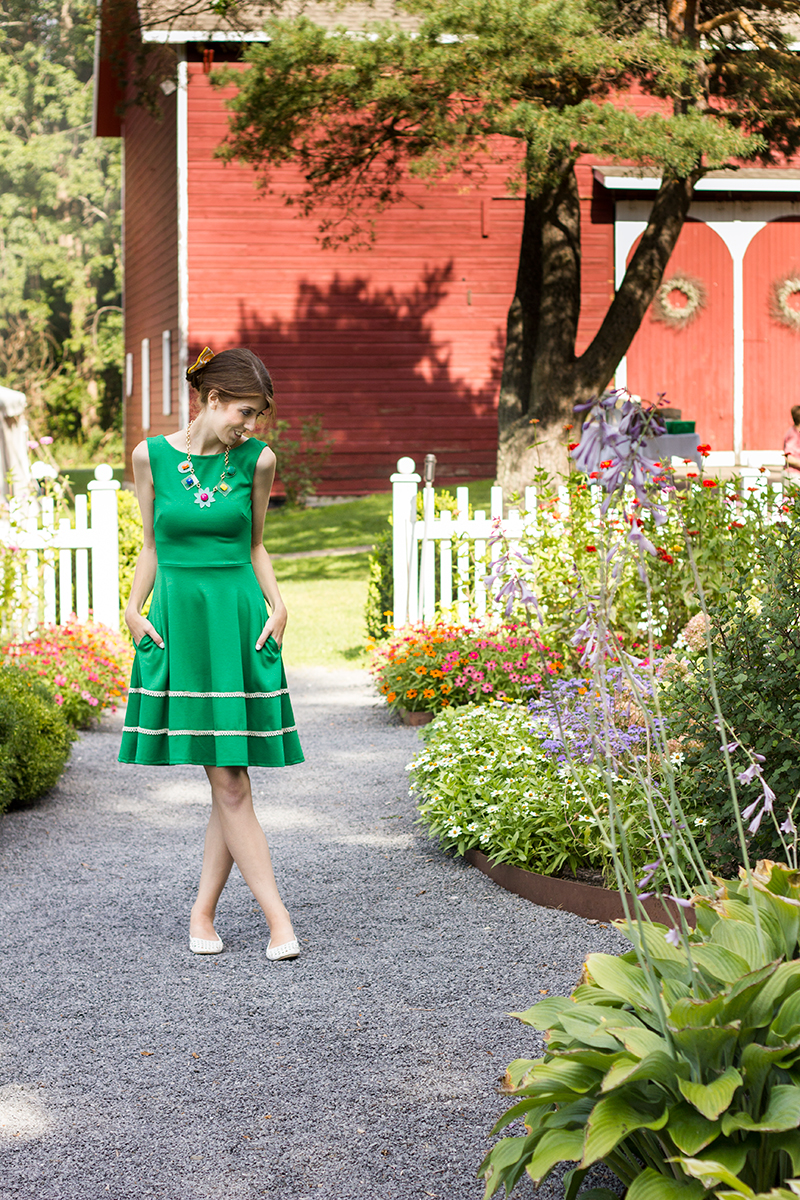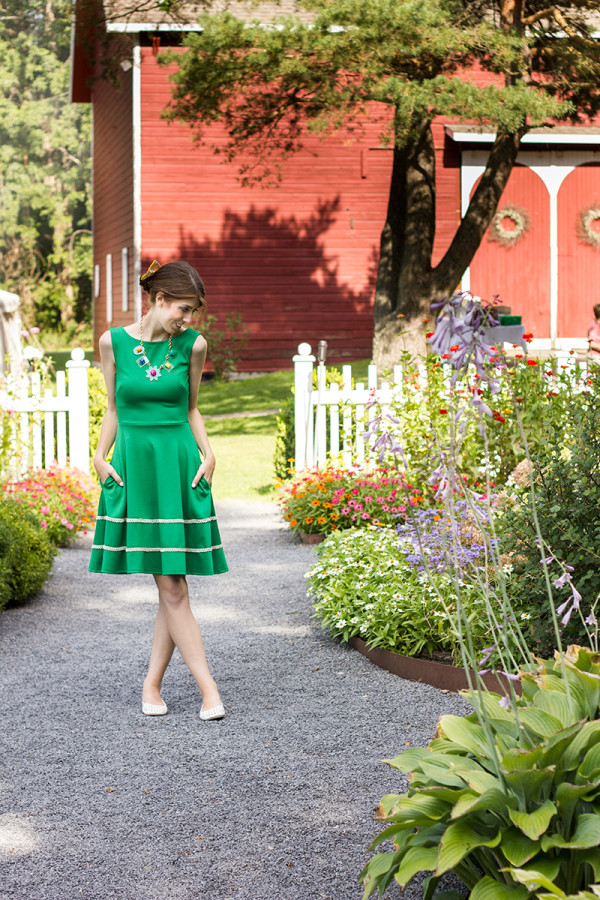 All Photos by Studio DIY
Dress: Fleet Collection / Hair Bow: American Apparel (Similar here.) / Necklace: Francesca's / Flats: H&M
Have you ever been to any non-traditional weddings? What made it not-so-ordinary? Jeff and I both really loved the casual, relaxed vibe… and how personalized everything was! Congrats Emily and Camden!!
To get your party fashion DIY on, head right over here!