And now we officially begin the Valentine's Day 2014 palooza. SHAZAM! Before I kick in to DIY gear, how about a revival of the Party Stylin' column, yes!? Have you ever put together an outfit and then decided it was the only outfit you owned that you liked and worn it for as many days in a row as you could go without seeing the same people? Don't lie, I know you have. That is this outfit for me. Of course, this outfit obsession came a few weeks too early for the more appropriate Valentine's Day party/dinner/celebratory circuit. But I'm posting it just in time for you guys to think about donning a similar combo just in time for February 14th!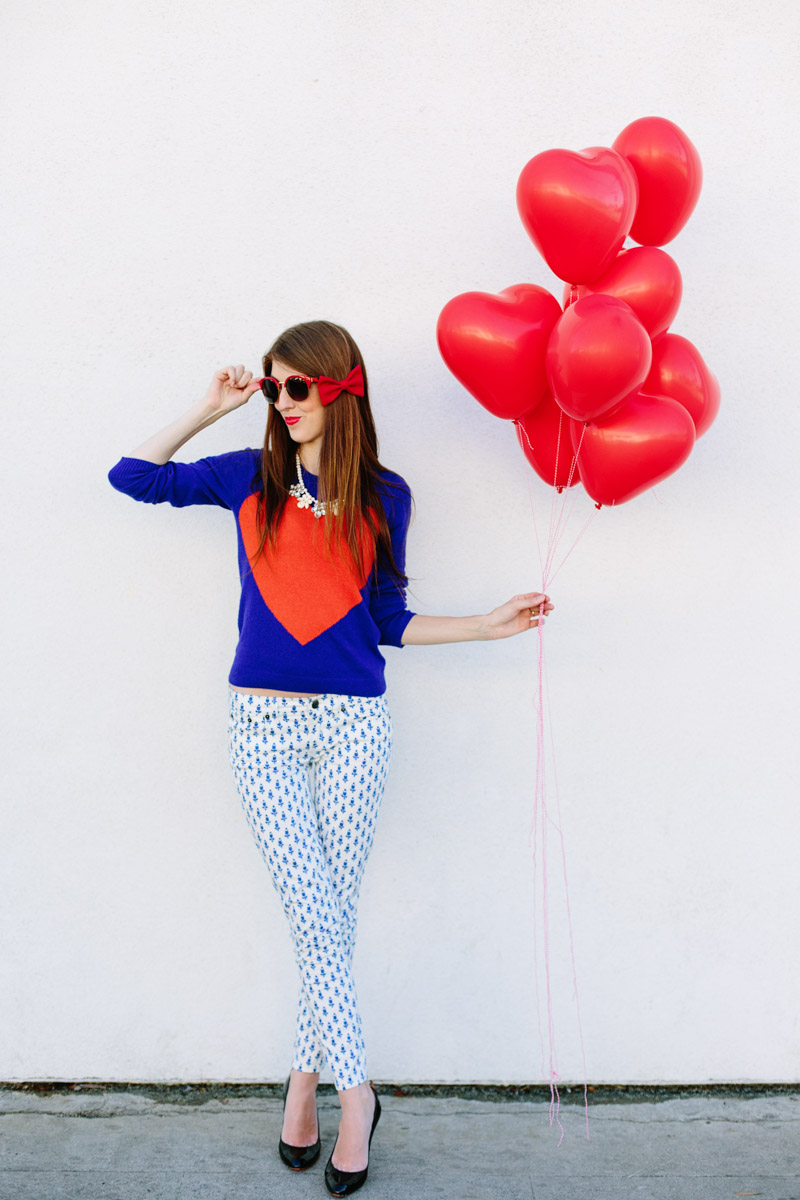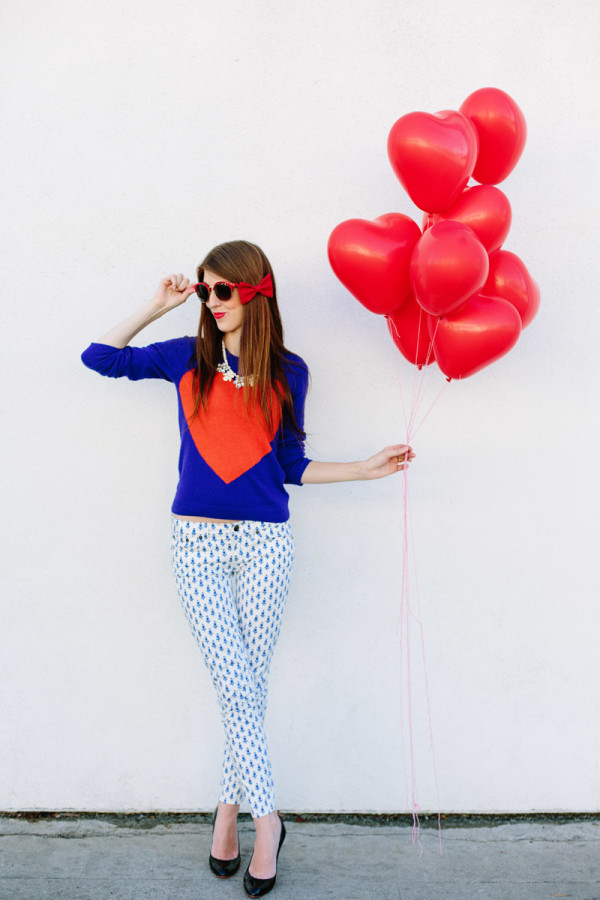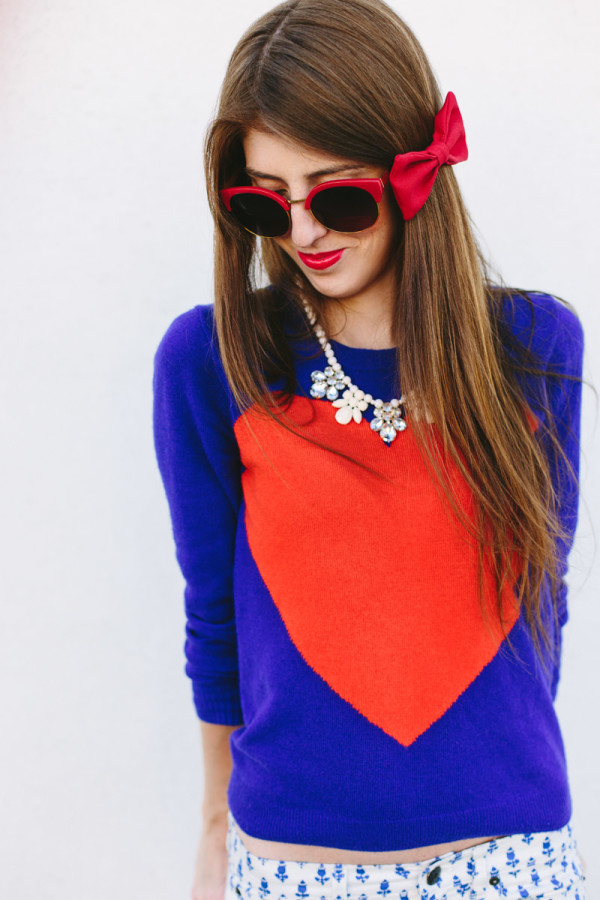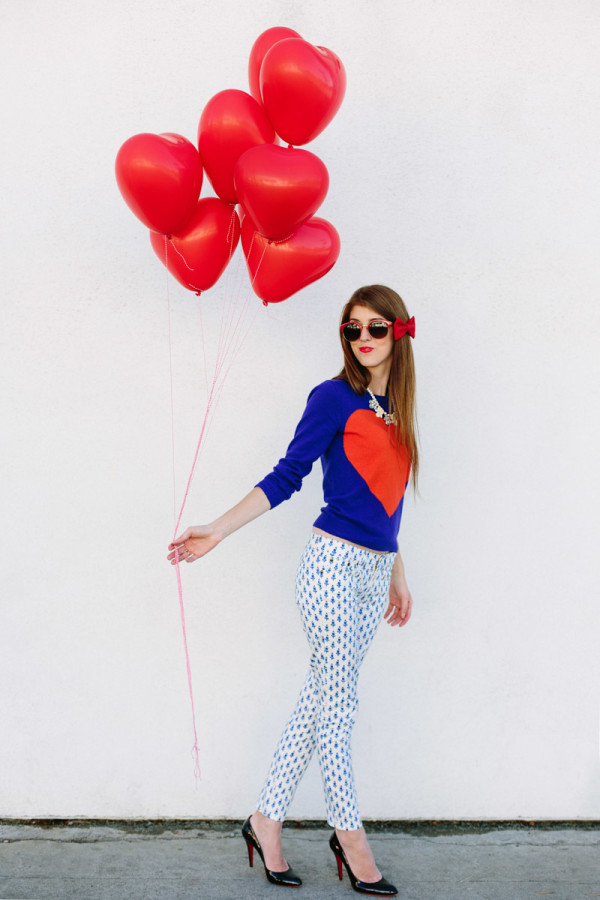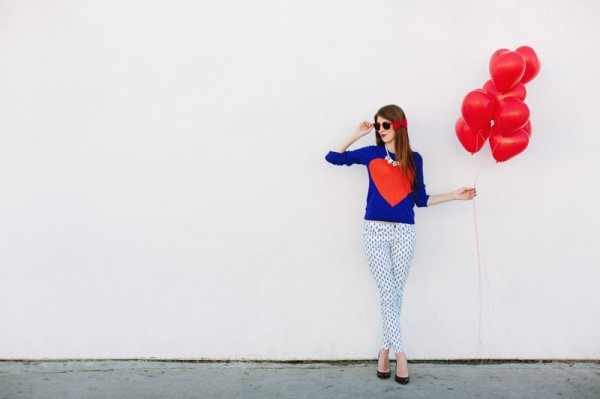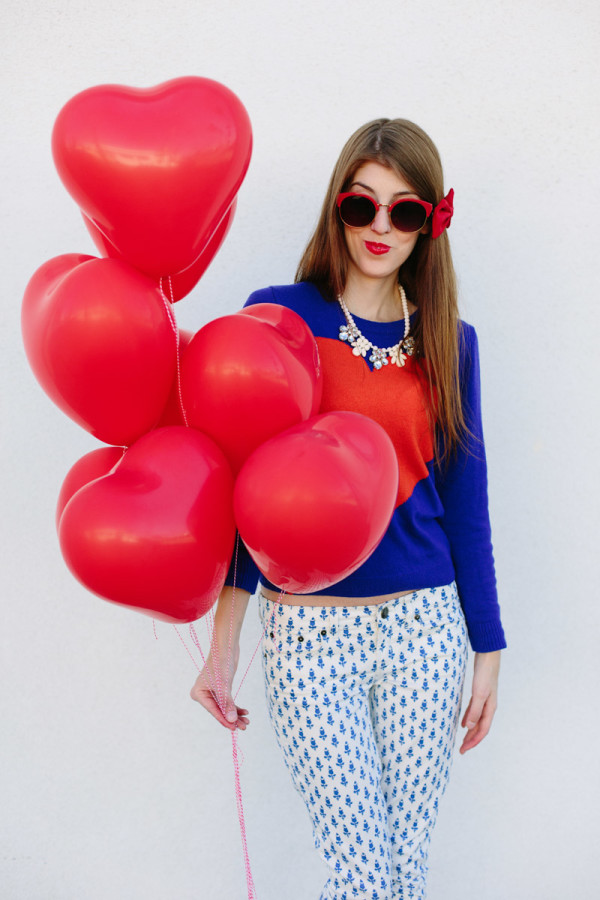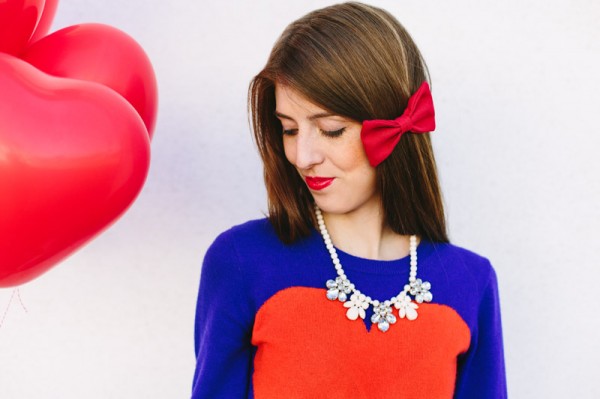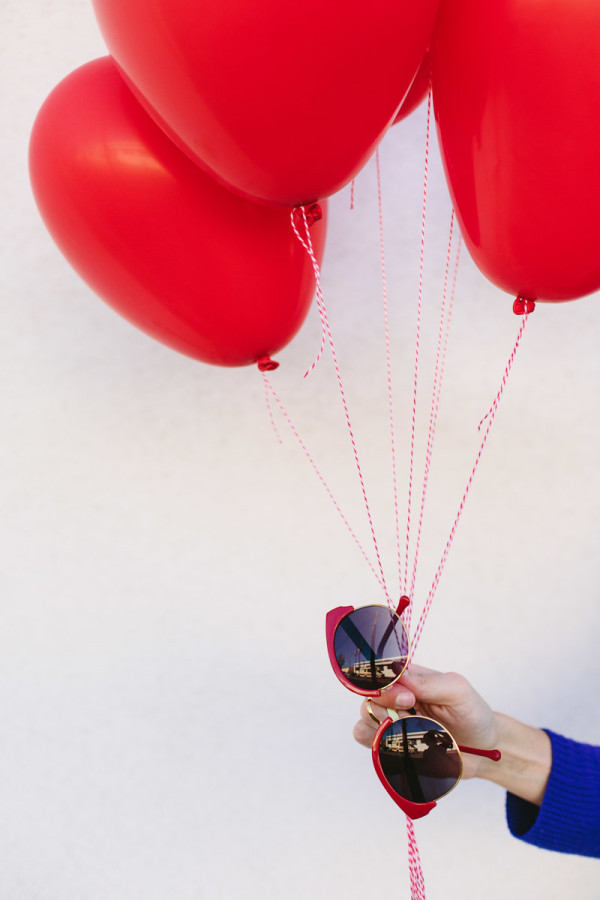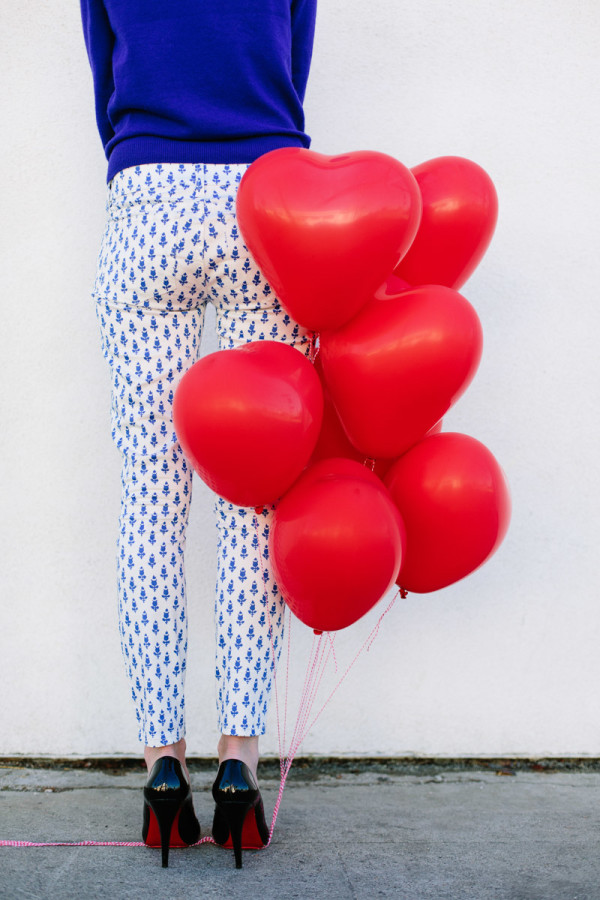 All Photos by Mary Costa Photography
Sweater: Crewcuts Factory (I also think this and this heart sweater are completely adorable. I want ALL OF the heart sweaters.) / Pants: J. Crew / Bow: American Apparel / Sunglasses: Urban Outfitters (They are Mary's and I totally stole them for this! I can only find this luxe version online, but the ones I'm wearing were just plastic! I think these are cute too!) / Necklace: BaubleBar / Shoes: Christian Louboutin
Tomorrow kicks off three weeks of Valentine's Day DIYs and treats! Can't wait!!!!