Seeing as we're getting hitched in the desert this fall, we've been making plenty o' trips there! We were there yesterday for our engagement session and that reminded me that I never shared these fun photos from our last trip! We headed to Palm Springs in March to show my Mom the area and the venue (She hadn't been to PS since she was pregnant with me!) and snapped these photos along the way. I even had my mom get in on the action.. since we matched and all! Stripes, florals and a whole bunch of bougainvillea… that's how we roll.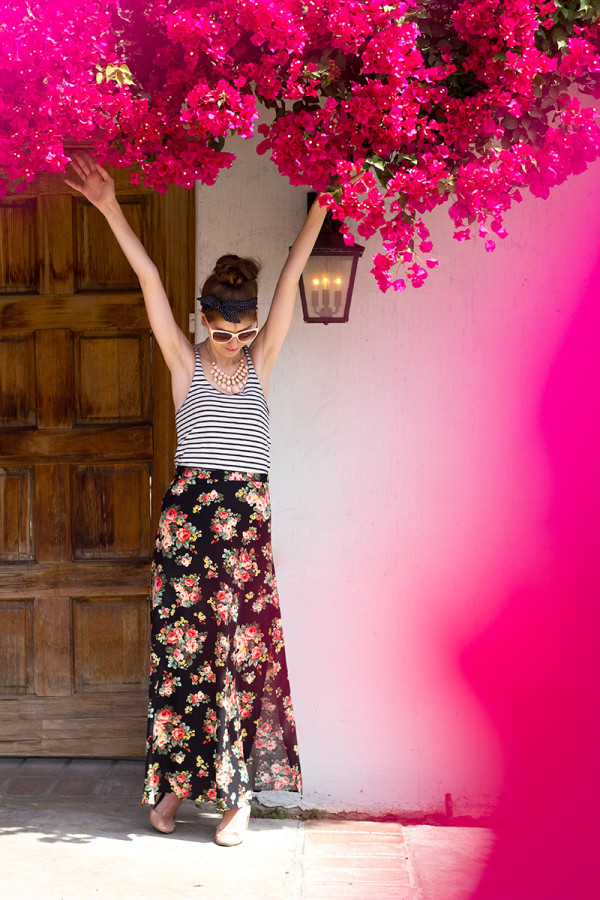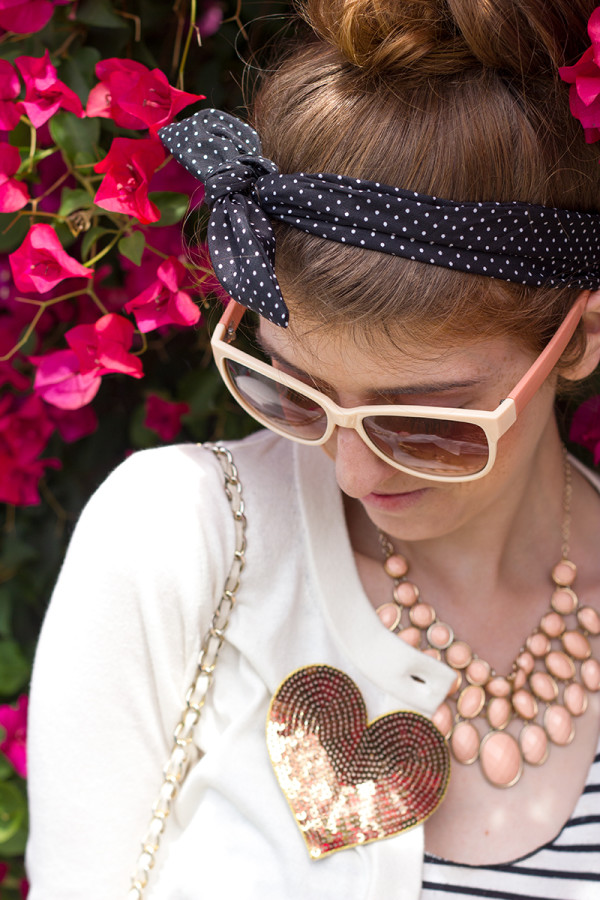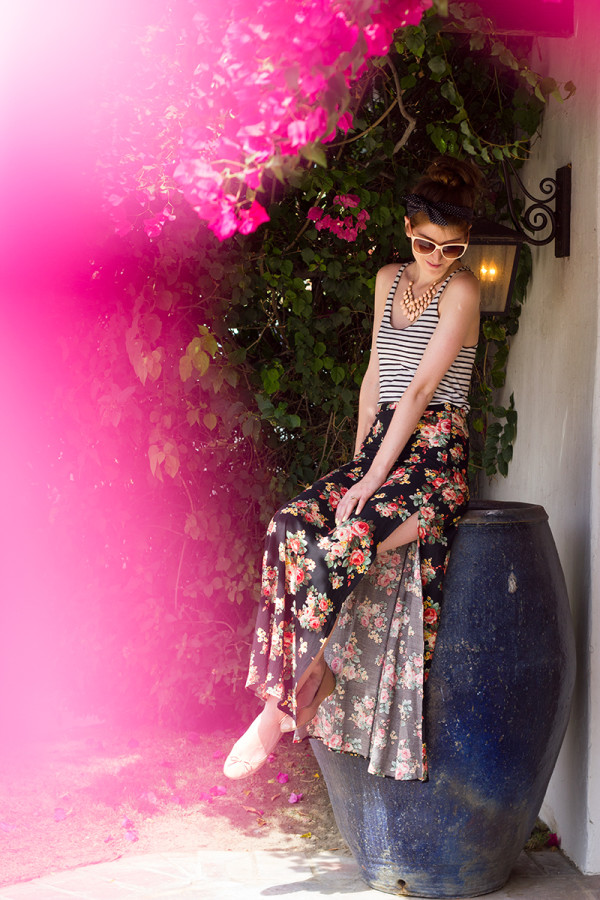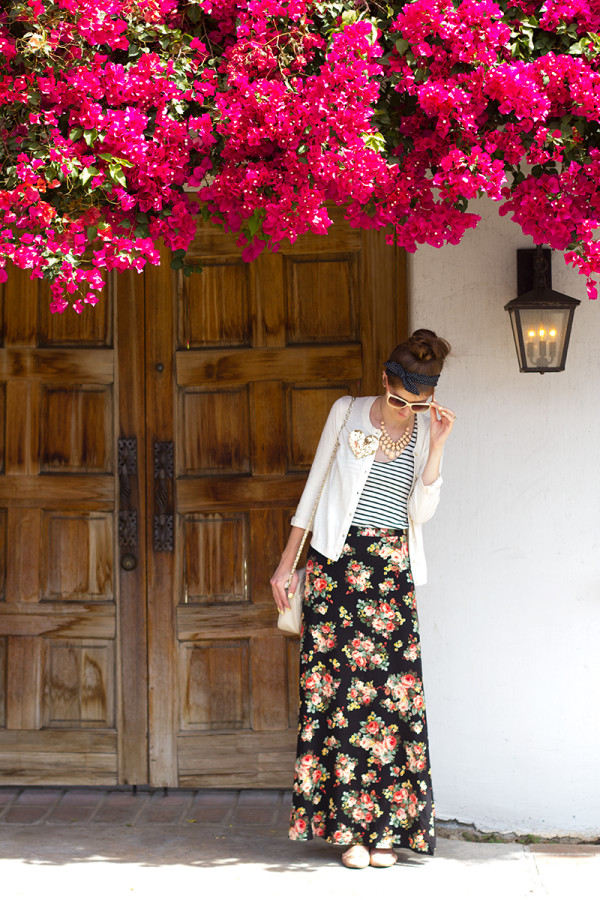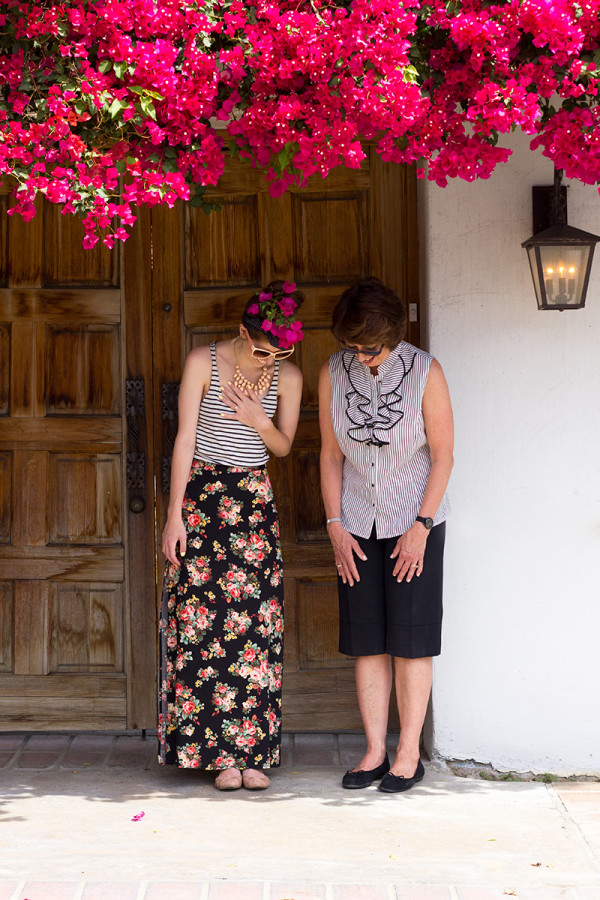 Jazz hands! (I sang All That Jazz the whole time I edited this photo. My apologies for now getting that song stuck in your head, too.)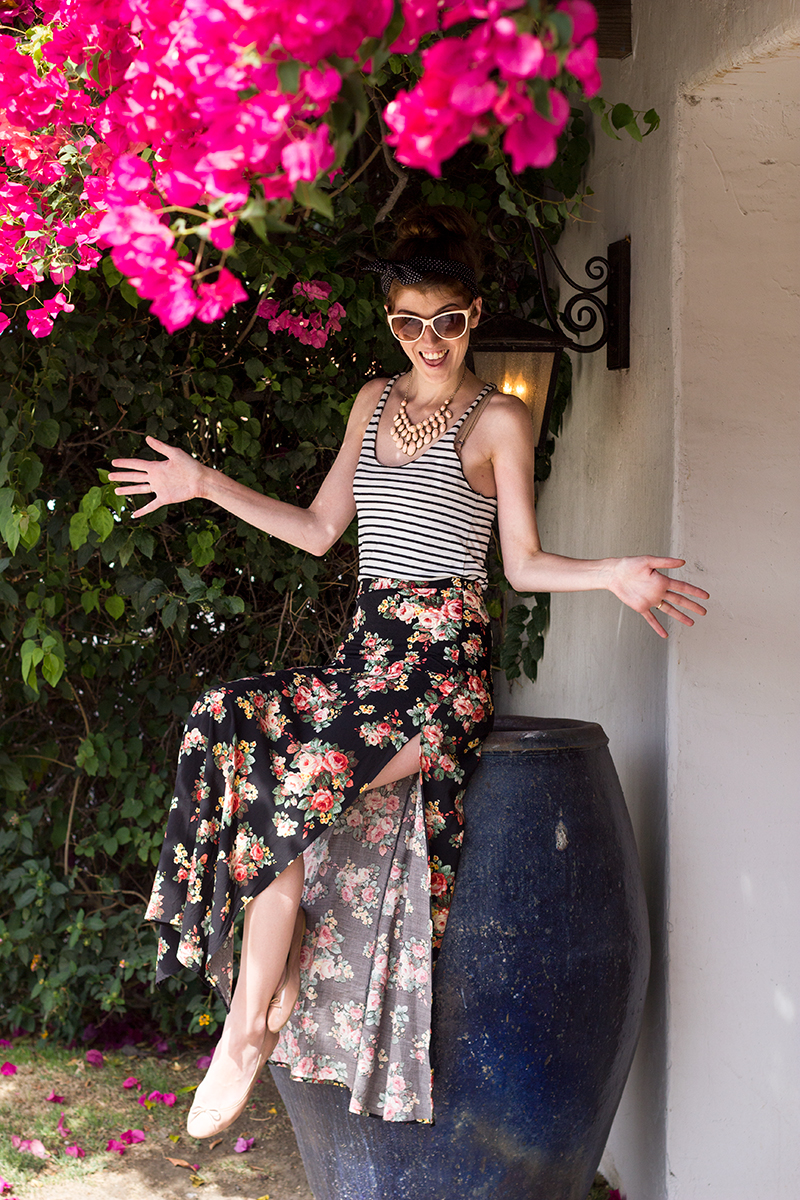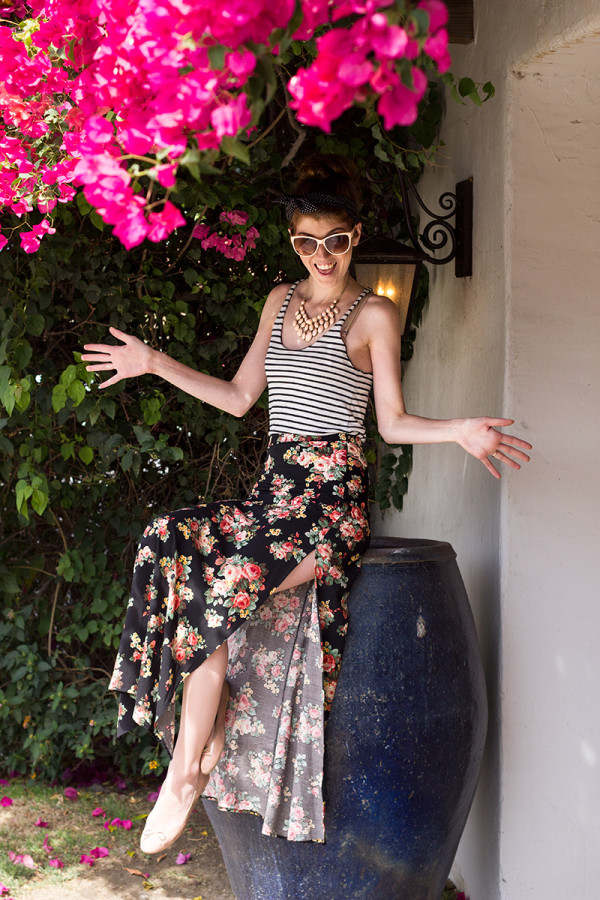 Shirt: American Apparel (Similar here) / Skirt: Forever 21 / Cardigan: Kate Spade / Headband c/o My Little Paris / Sunglasses: H&M / Necklace: H&M (Similar here) / Sequin Heart: Bando c/o TomKat Studio / Flats: H&M / Purse: Vintage
I don't think I'll ever get tired of bougainvillea. How could anyone!?
For more party fashion posts, click here!