Hello again, Monday! Now if you all can remember back to Friday, you'll remember this green + white St. Patrick's Day party color palette. Perfect for a little Irish-inspired brunch or a modern kid's party (or a little of both), these supplies will leave you with a backdrop of white and a little bit of just about any shade of green you could imagine. And a few shamrocks too.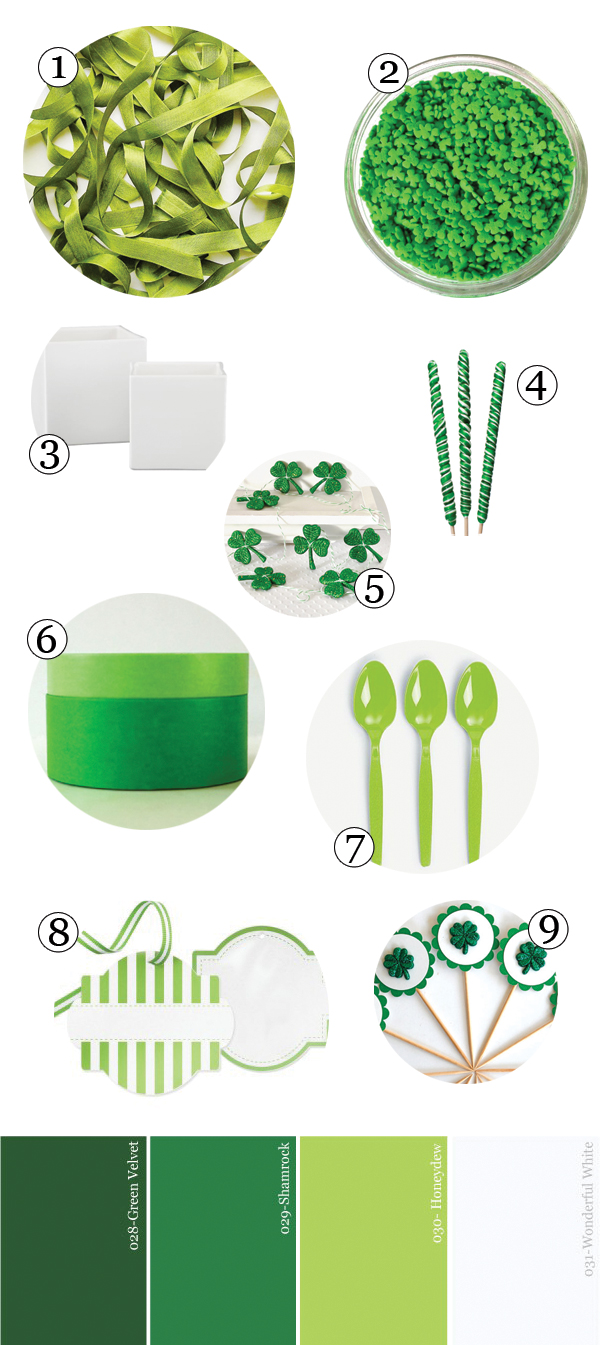 Shades of St. Patrick's Day Supply Guide
1. Green Ribbon from The Gilded Bee
2. Shamrock Sprinkles from Simply Baking Supplies
3. Square White Vases from Crate & Barrel
4. Green + White Twister Lollipops from Candy Warehouse
5. Shamrock Garland by Wish Daisy
6. Green Washi Tape from cutetape
7. Green Utensils from Oriental Trading
8. Green Stripe Tags from Shop Sweet Lulu
9. Shamrock Cupcake Toppers by A Forest Frolic
Don't forget to check out the vendor guides for a full listing of handmade vendors and craft suppliers!