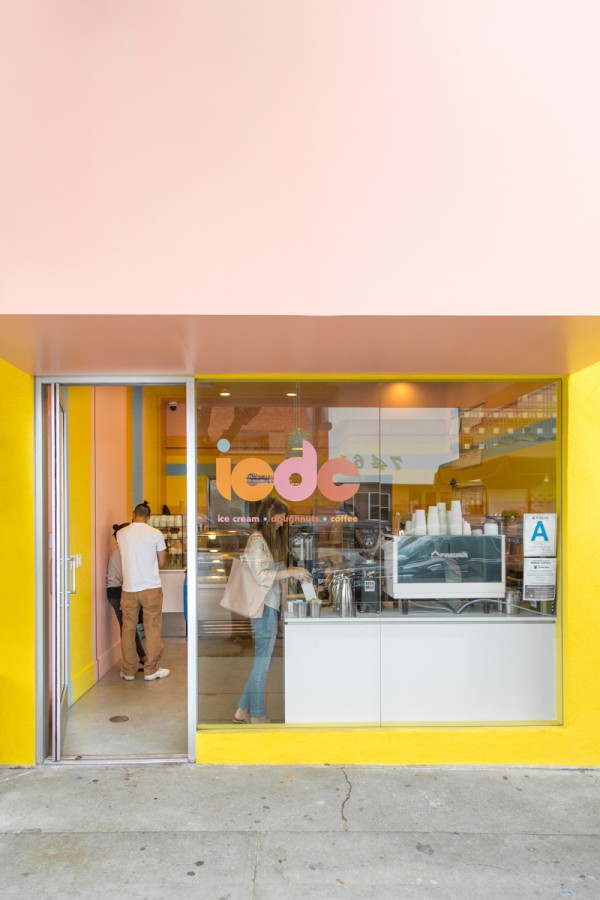 I'm slowly prepping you for the insanity that will be the 2nd annual Donut Week because, you know, I don't want you all to pass out with overwhelming donut happiness all at once. Samantha mentioned that there was a new colorful dessert place in LA and we BOOKED IT to the brand spankin' new ICDC where donuts, ice cream and candy-colored walls live in harmony. Basically, it's my dreamland. It was started by Amy Knoll Fraser (owner of BLD) and pastry chef Mariah Swan, who's been serving up coveted donuts at BLD for years. Now with a whole shop devoted to items like rocky road donuts (that's chocolate drizzled AND homemade marshmallows) and their namesake "ICDC" Affogato, a salt + pepper caramel donut topped with a scoop of ice cream and finished with an espresso pour over, I highly encourage you all to get your booties over there too!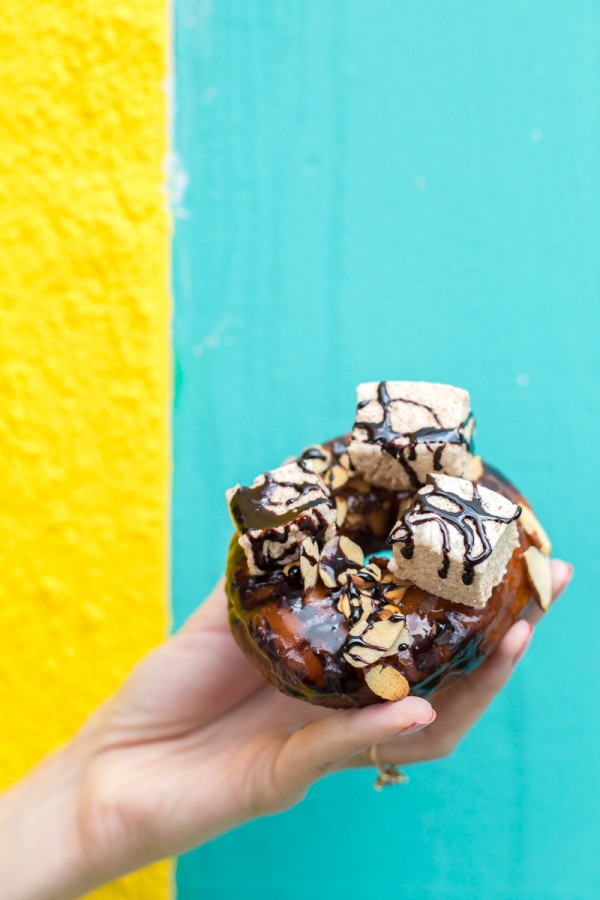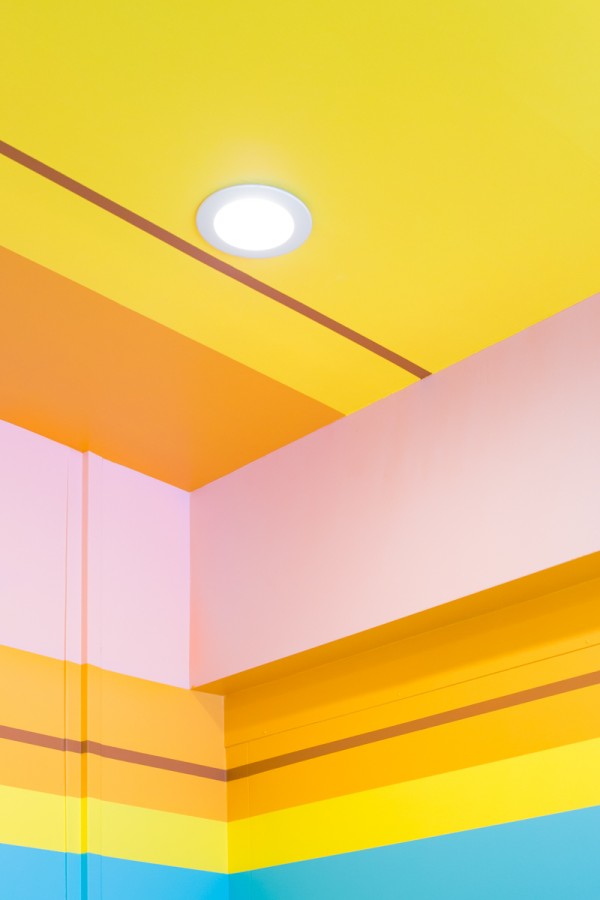 Photos by Jeff Mindell
On Me: Blazer | Blouse + Shoes by Kate Spade Saturday | Jeans | Tote Bag
I feel like a "You're welcome" is in order here? HA! This is only just the beginning of a very donut filled few weeks. GURD YOUR LOINS!
ICDC | 7454 1/2 Beverly Blvd., Los Angeles, CA 90036
For more Sugar Fixes, click here!