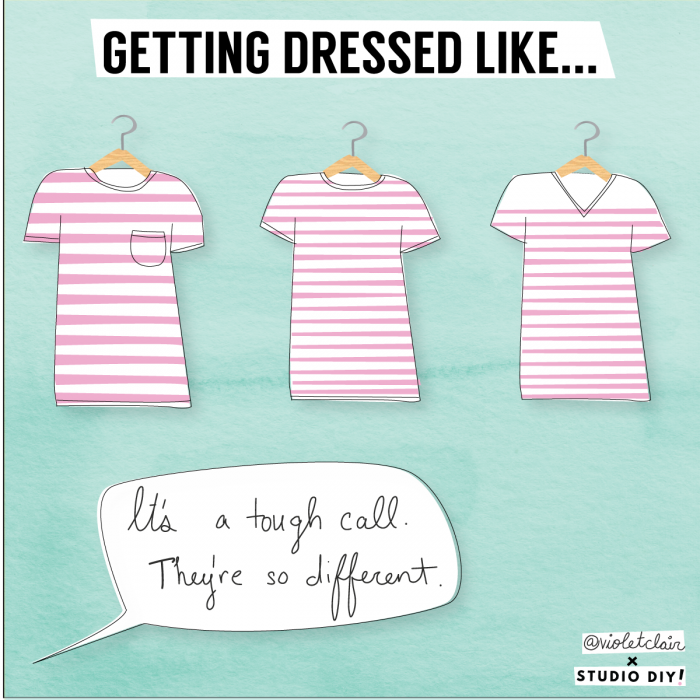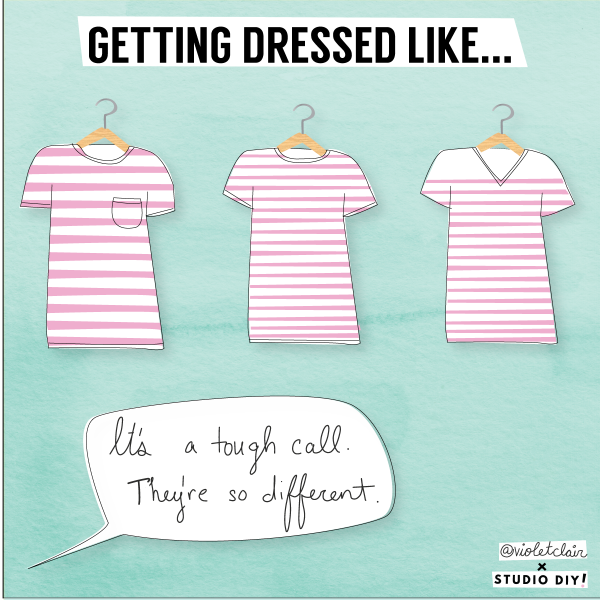 I've been feeling very Devil Wears Prada trying to get dressed for work since starting the Work It posts back up. Haha!
(Comic by Violet Clair, check out her shop here!)
If all goes according to plan (You never know in blog world!), we'll be sharing Arlo's nursery with you guys THIS WEEK!!!!!!! GAHHHHHH. Here's the inspo, if you missed it! I can't even express how giddy that makes me. I'm headed out on a work trip and will get to see my Grandma, too. It's always nice when work takes you to places where family lives! My mom also let me know that when she visited last week she stored a piece of my aunt's famous carrot cake in the freezer for me so… CANNOT WAIT FOR CAKE IN BED AT MY HOTEL! Here's a few links to kick off your week! Let's do this!
How amazing is this DIY rainbow cake topper!?
Loving Elsie's den tour!!
This shelf is awesome (!) if you're renting and need a cool space divider or storage piece!!
OMG these game day rice krispies!!
Pretty sure you need some emoji hearts for your Valentine's Day party!
This is SO me. Hahahah!
Just ordered these for Arlo's first Valentine's Day EEEEEE!!!!!
GAH! Dying over Parker's bedroom design!!!
SaveSave
SaveSave
SaveSave