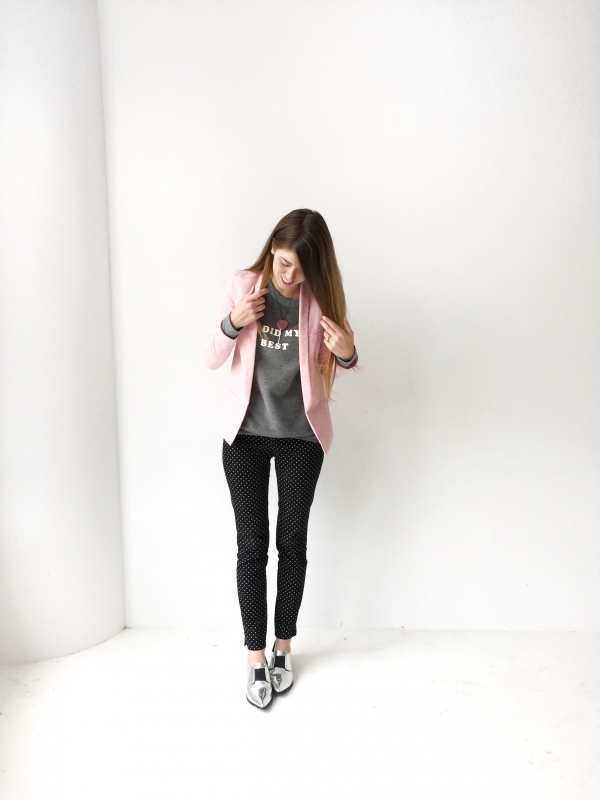 Yay! New series time! A lot of you thought it would be fun to see what I wore to work during the week and I love that idea! It forces me to get dressed every day. HA! So I'm adding an extra Friday post to share some iPhone snaps of my outfits each day! And I thought I'd call it "Work It" because Missy Elliot. Here we go!
Monday (Above)
Pink Blazer | I Did My Best Sweatshirt | Polka Dot Pants from Banana Republic (Similar here and here) | Silver Loafers (They're on sale!) | Lollipop Necklace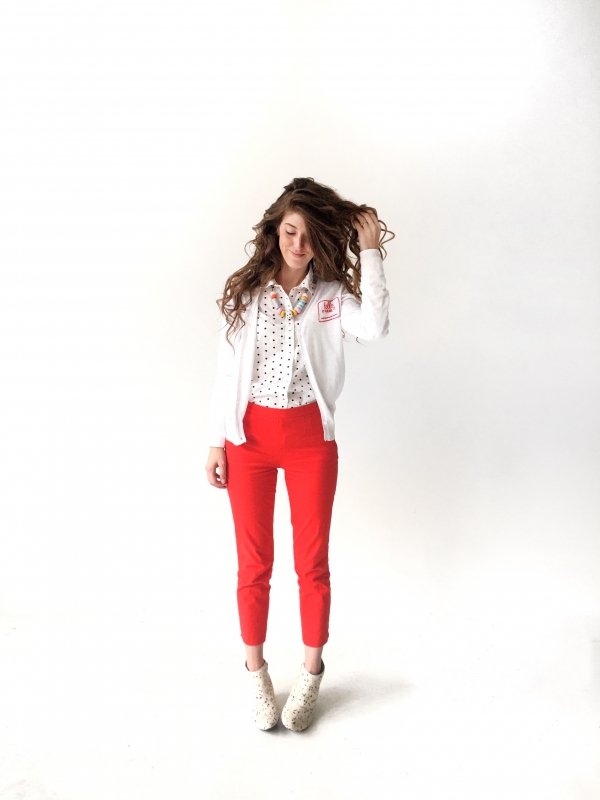 Tuesday
Polka Dot Shirt from Gap (Similar here) | Hello My Name Is… Sweater | Pants | Ankle Boots | Emily Green Necklace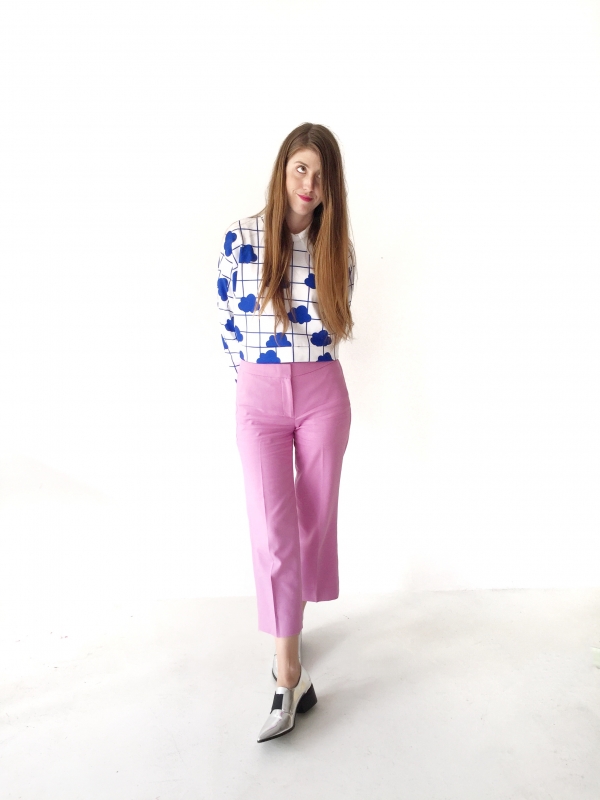 Wednesday
Cropped Cloud Sweatshirt | White Button Down | Purple Cropped Pants | Silver Loafers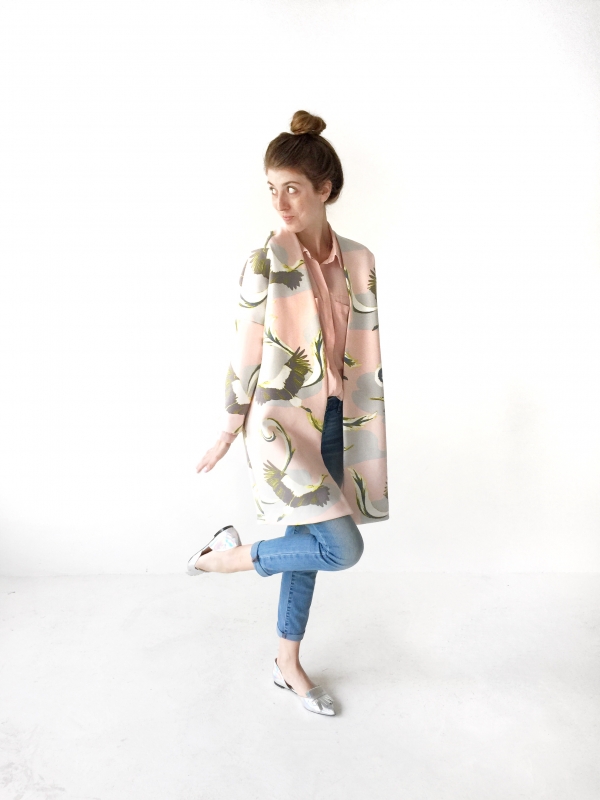 Thursday
Pink Blouse | Swan Coat from H&M past season | Jeans | Holographic Flats
Friday
Yellow Button Down from Gap (similar here) | Overalls | Twist Headband | Koosh Ball Shoes from ASOS (no longer available) | Tassle Necklace
Would Miranda Priestly approve?