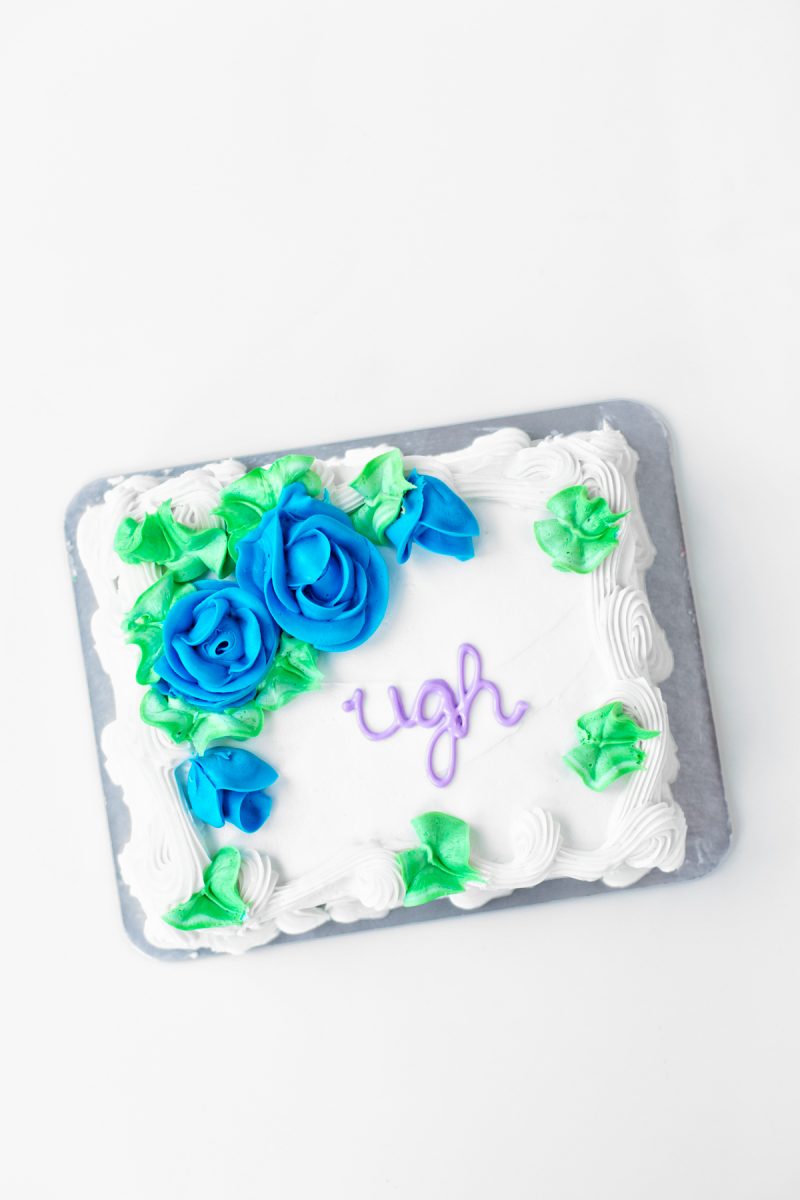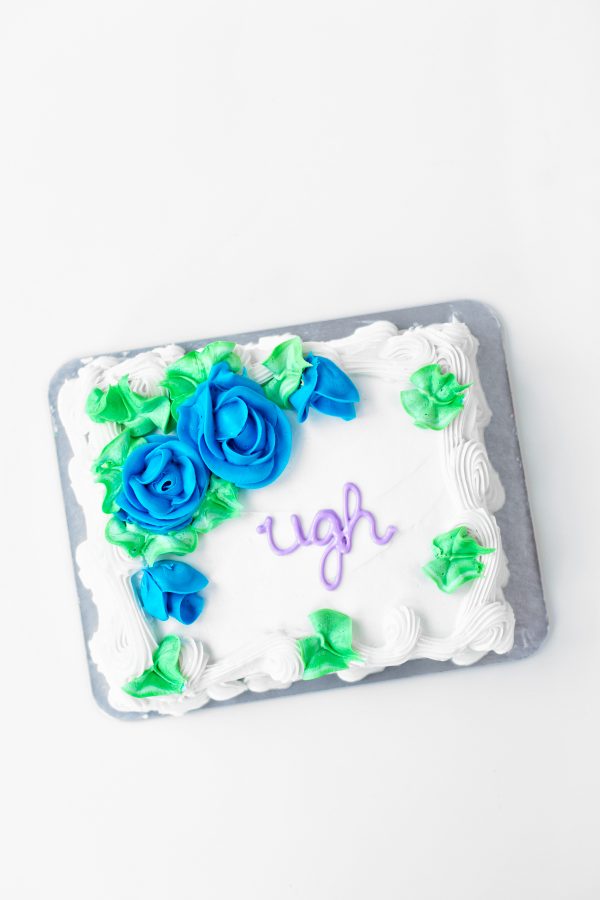 Today is my 27th birthday and I thought I'd take a break from the birthday DIYs and recipes for my thoughts on that fact, along with a little fertility update for those who are curious!
Does anyone else feel like adult birthdays are weird sometimes? Ever since I graduated, my birthday doesn't feel like my birthday anymore. Jeff agrees about his, as do some of my close friends. Do you? Maybe it's because your mom is no longer baking cupcakes for your class at school who's screaming happy birthday in your face while you wear your big birthday sticker or on the flip side for me now, maybe it's just another glaring date on the calendar that screams "YOU ARE STILL NOT A MOM!"
I've never been afraid of getting older and, for the record, I know very well that I am NOT old. In fact, I've always been itching to get older. I hate the "You're so young!" thing and have since I was little. I've always felt older than my age, so it always rubbed me the wrong way. 26 was the first year where I stopped hearing that so much and it felt weird and also great, but there is nothing like infertility to make it feel like getting older is the devil and you have a ticking clock permanently cemented in front of your eyeballs. I have never felt time move faster, EVER in my life.
And as I enter year 27 of my life, I have also never felt less on top of things. Year 26 was the most explosive year for Studio DIY. Year 27 is shaping up to be a year where we're going to flip Studio DIY on its head, which, on top of the 80+ hours a week I work, is enough to make a girl lose her mind. But then add in two weeks each month of near daily fertility doctor visits, followed by two weeks of waiting (AKA actual, pure, true torture) and then a culmination of negative news and you've got yourself a Kelly Mindell, age 27. A miss mash of the absolute most exciting period of my life, business-wise, and the most devastating time too, personally.
In case you haven't guessed yet, nope I am still not pregnant (But everyone else still is! Ha!) or at least… not that I know of yet! I could be pregnant. Right now! As we speak! But we won't know that until next week, when the dreaded two week wait comes to an end. And you want to know what occasionally pops in my mind as I wait? That if I hadn't had a miscarriage, I might be holding a sweet little baby in my arms right now. WOAH, that is a slippery slope to stumble down now isn't it? You're not alone if you've thought this way too.
Last month we started our first round of fertility shots and it was unsuccessful, so this is the end of our second round. I'm handling the shots pretty well and I'm really proud of myself. I'm terrified of needles and I've now stuck myself upwards of 30 times. And it really wasn't bad! Go me!!!!!!!!!!!! I've been super tired and SUPER bloated between the shots themselves and the progesterone. So if you're wondering why I pretty much haven't worn jeans in my Work It posts for 6 weeks now, it's because I can't button any of them. 😉
Perhaps the most frustrating part is that everything goes smoothly each time, yet still nothing. This round I've decided to do whatever the heck I can to help myself which includes wives tales like eating pineapple core and doing warm foot baths every night. Warm feet, warm uterus they say! Haha!
So here I am, 27 years old and six days away from taking another pregnancy test. Those of you who are in a similar position but 10 years ahead of me in age are probably cursing me for that, and I'd curse me too. I am very grateful that we have time on our side even if it feels like it's ticking by at warp speed. But in some ways, my age makes it worse. Because as my doctors say every time we see them after a failed round, "You're young, there's no reason you shouldn't be getting pregnant."
But I'm not. And holidays and birthdays are still hard and empty and lonely. Not because I am alone, but because Jeff and I both ache so badly to finally get to experience them with kids. This Father's Day/Birthday double whammy is a REAL doozy.
I'd be lying if I said I wasn't dreading this birthday, but 27 is shaping up to be a life-changing year in more ways than one. In fact it's a holy MOLY my dreams are COMING TRUE kind of life-changing business wise. I'm so grateful. And I can't wait to share! SOON! I really have a whole freaking lot to be thankful for. Largely, that I've got an amazing team, family, friends and husband supporting me but also because I have all of YOU to share in the best times and the crazy kind of sad times with, too.
So many of you have reached out to me to share your stories after my last fertility update and it means the world to me that together we can all feel less alone. I don't like that these posts seem really sad and depressing but in some ways I want them to. Because for me, reading the positive upbeat infertility posts makes me feel like I'm doing something wrong by feeling sad. But sometimes you just need to CRY IT OUT you guys! So cry away. I'll bring the tissues! And the chocolate.
But let's cheers anyway! Shall we? May it be the year that we knock it out of the park, and get knocked up while doing so. (If you want to be knocked up, that is.) Not only is it my birthday but it's a new season, and ladies.. we're gonna kick this season's BUTT! Thanks for listening always and for your support! And if any of you have some extra good vibes, prayers, rain dances or the like to send our way, we'll take each and every one of 'em!