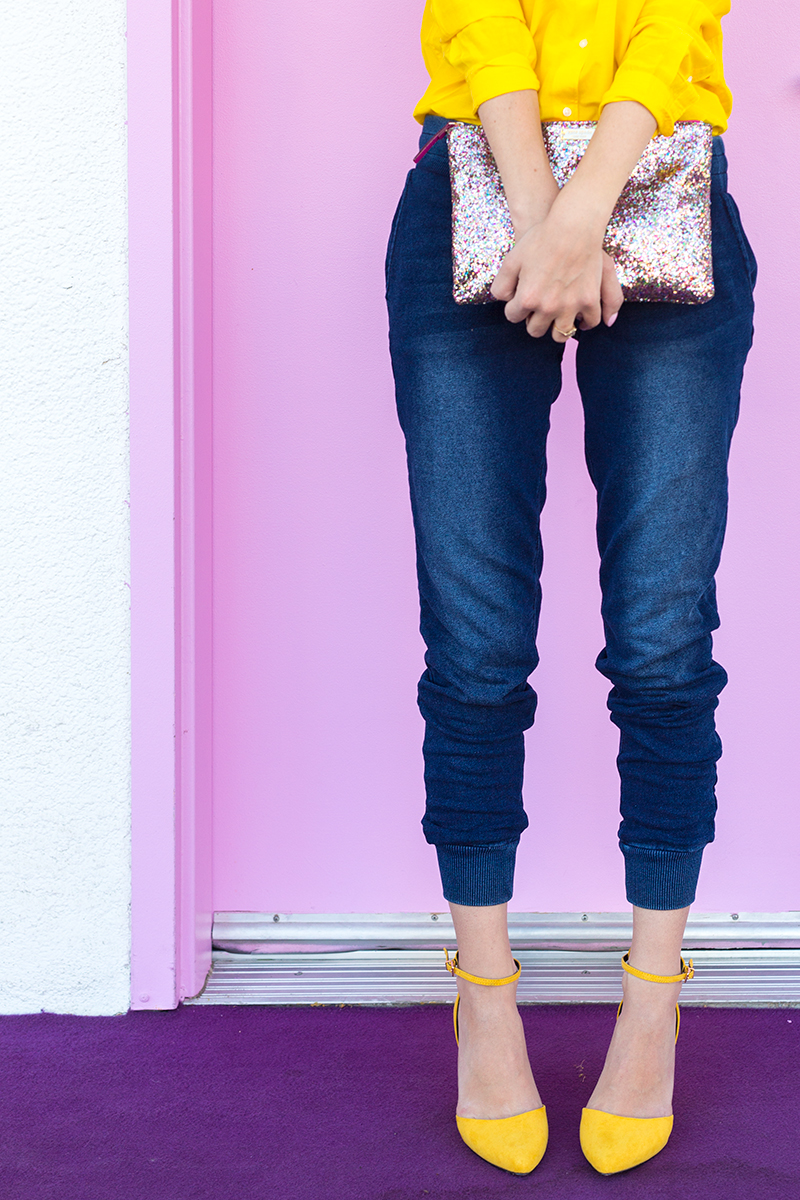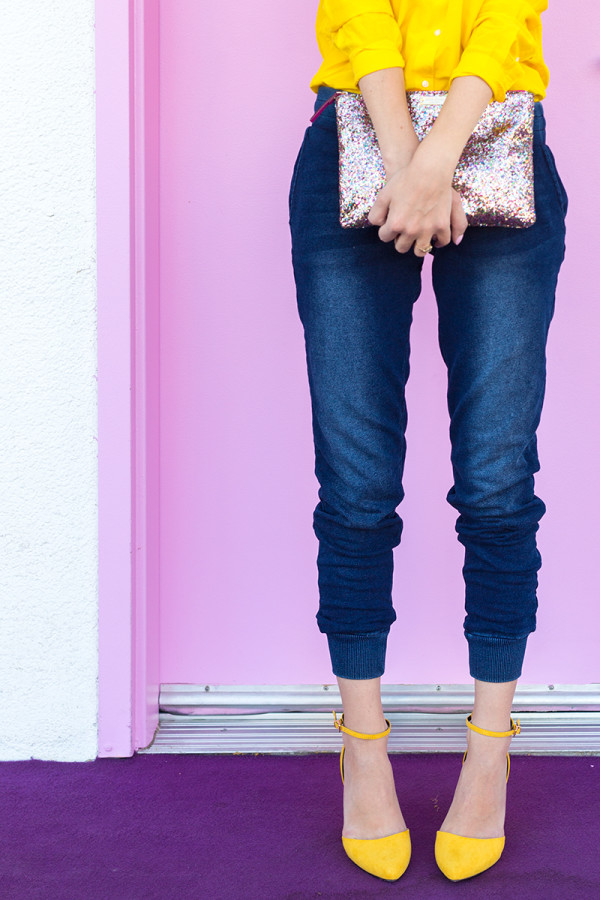 After Jen helped me add color to my winter wardrobe, she had me feeling a bit… adventurous! You see, I'm a creature of habit when it comes to clothes. I live in cropped pants, blazers, cardigans, button downs or pullover sweaters almost every day. Little did they know it, when Golden Tote approached me, they were basically offering to help get me out of my rut. BAM! Golden Tote is a monthly clothing flash-sale site that sends you a tote filled with 5-7 items, two you've selected and the rest are a surprise picked by their stylists! A surprise!? I decided to take the leap and ended up with a bunch of fun, new-to-me silhouettes and staples to experiment with. So today I'm sharing three ways I incorporated these new schanzy items into my wardrobe!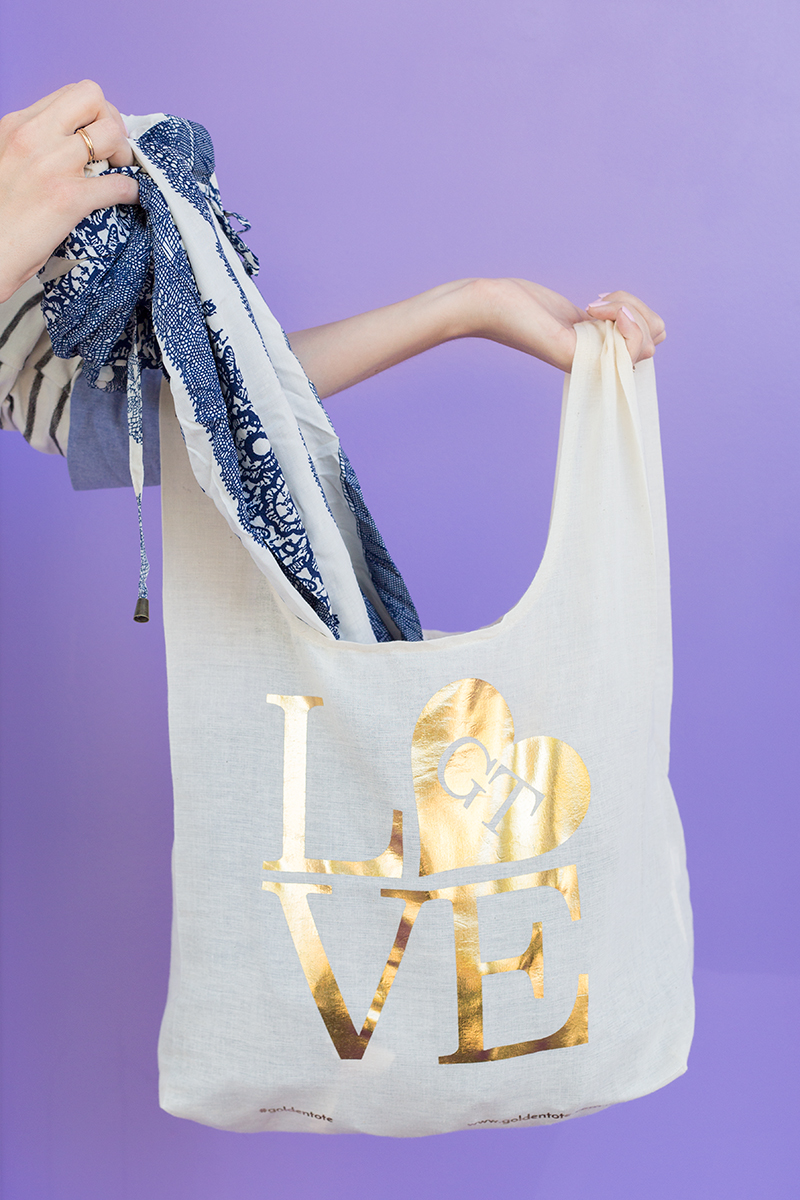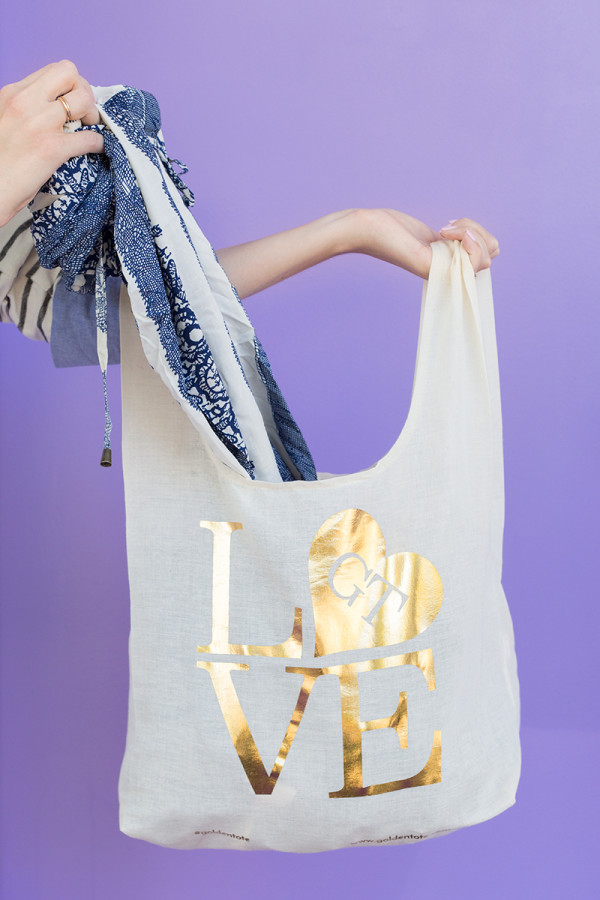 Click through for the three looks!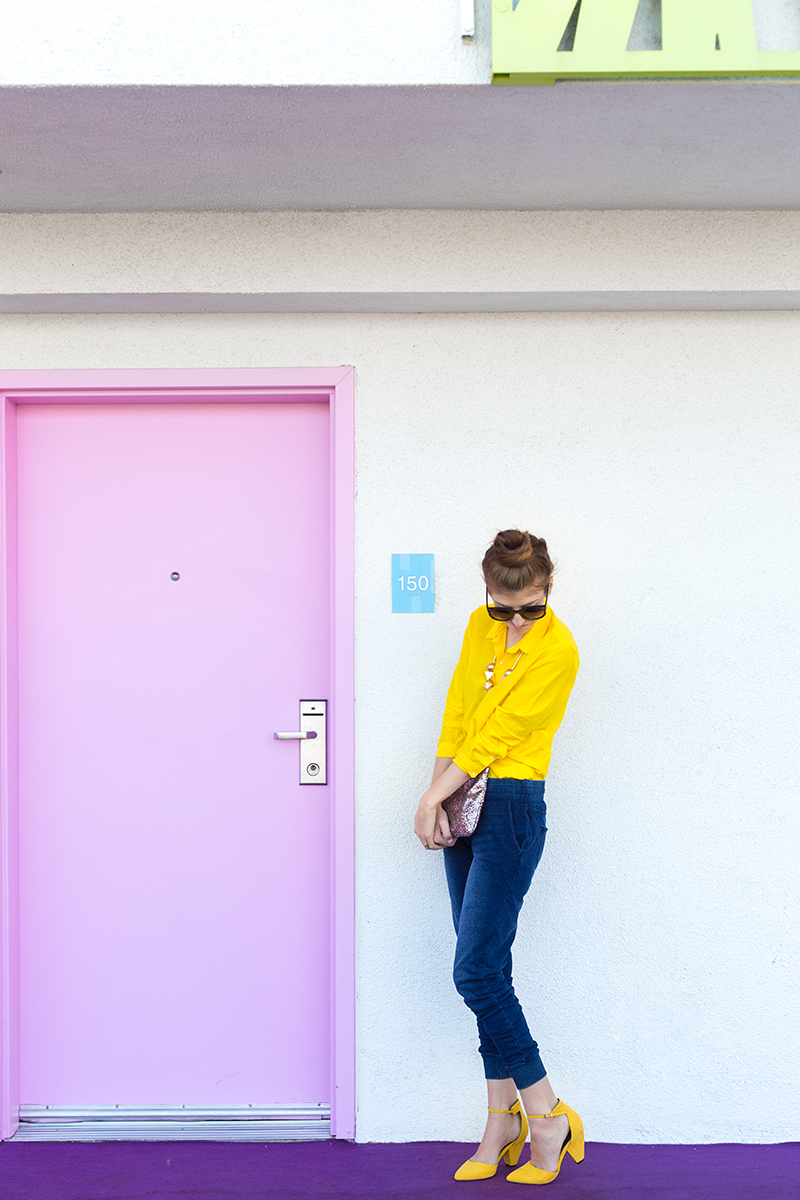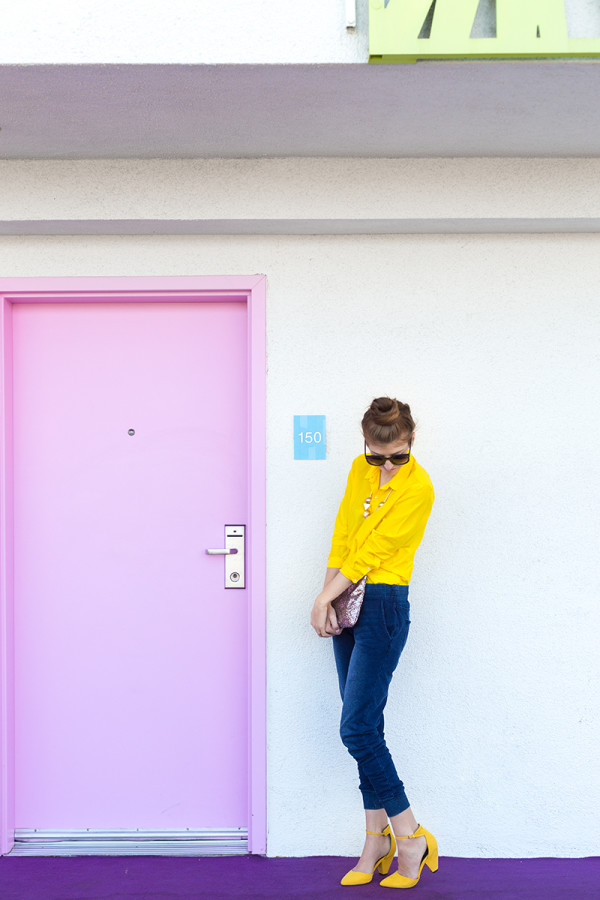 The Jogger Pant: Ok truth be told, I do own one pair of joggers. But they are sequined. So it doesn't count. These joggers are jeans! But they feel like sweatpants, and anytime I can get away with wearing sweatpants outdoors, I am game. I popped 'em with color and one of my staple button downs and jazzed them up with heels!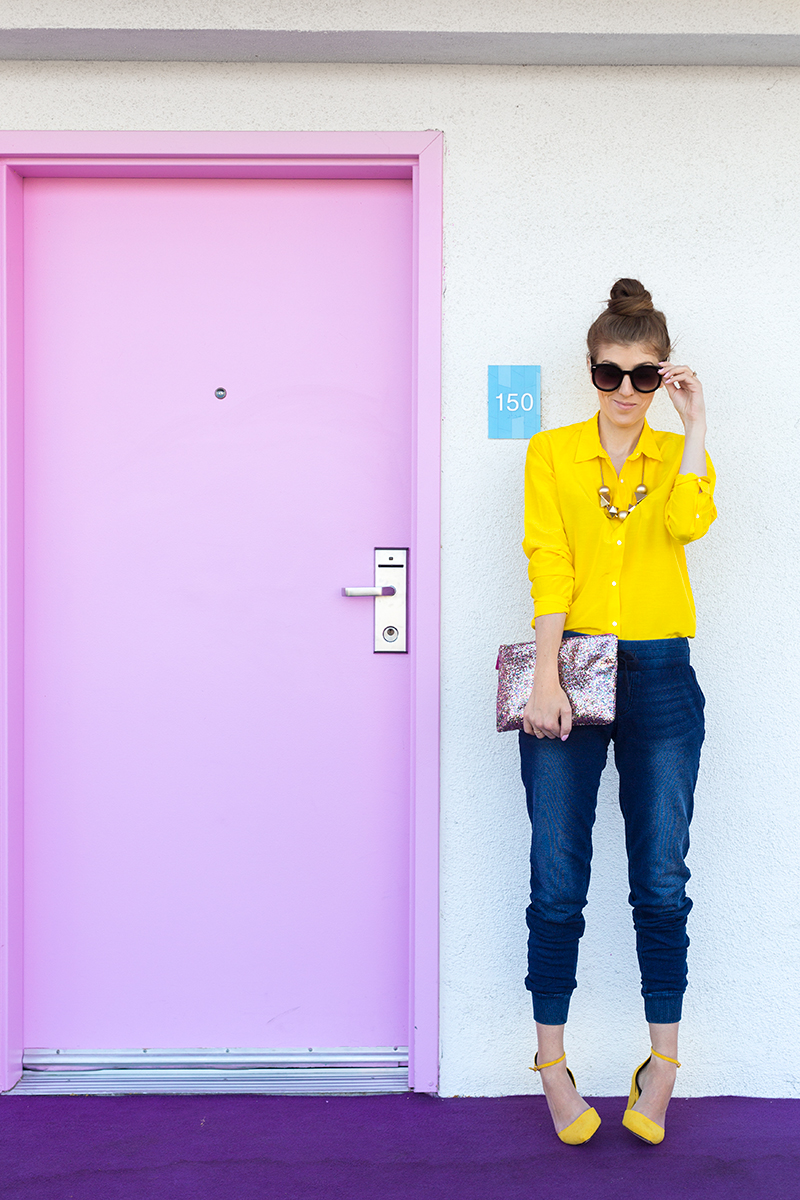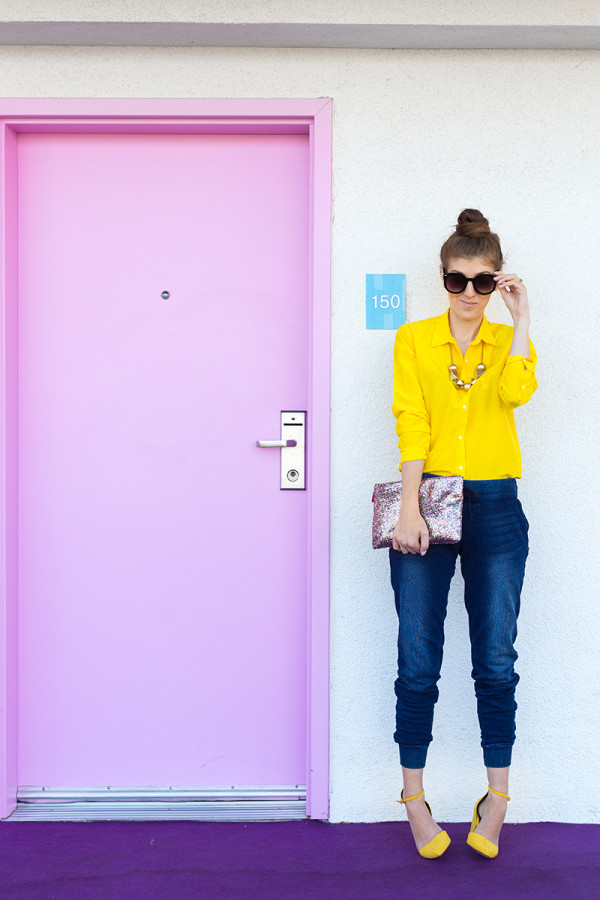 Shirt / Joggers from Golden Tote / Shoes / Clutch (Similar) / Necklace / Sunnies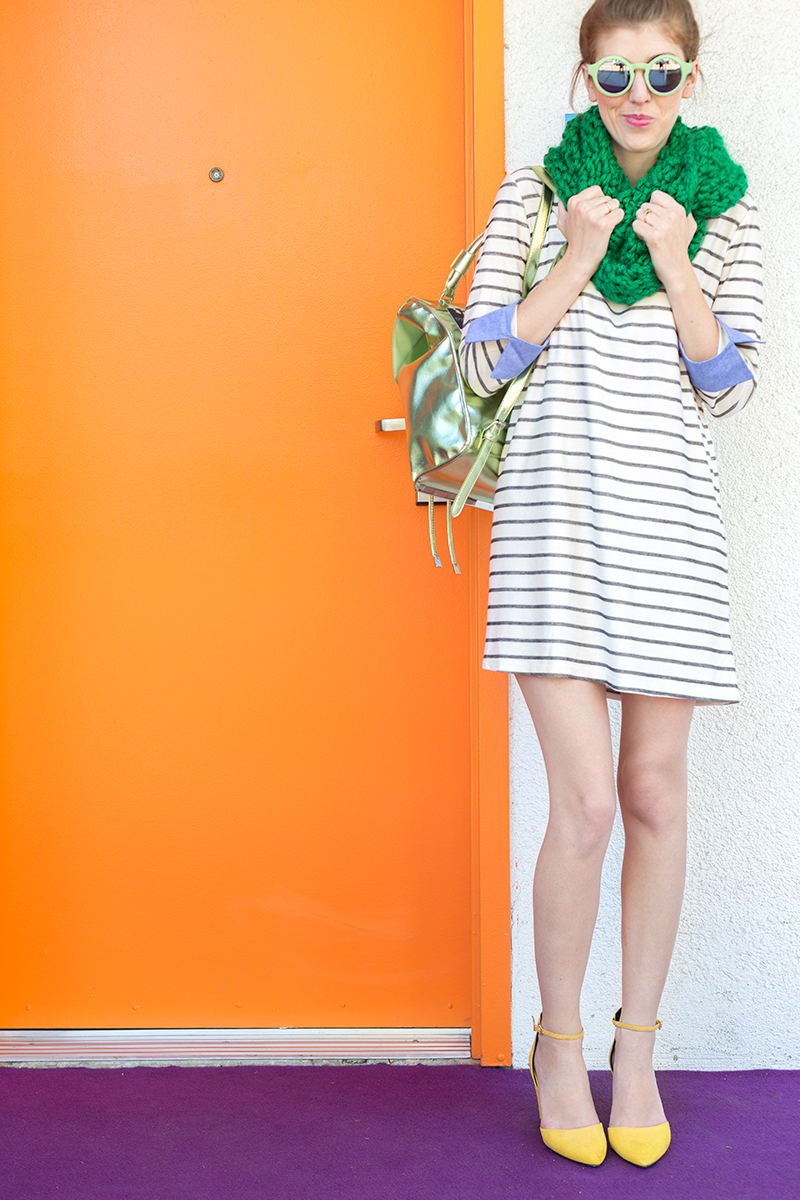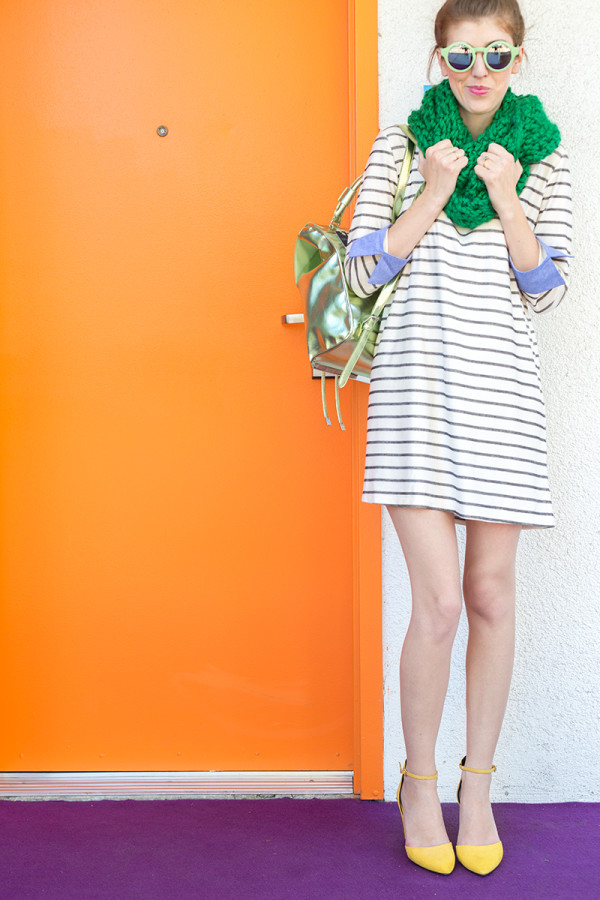 The Casual Dress: True life, I almost NEVER wear dresses. Unless I'm going to something fancy, I navigate towards pants. I usually find dresses tight and uncomfortable, but I ended up adoring this striped casual dress and its loose fit. Two for two folks!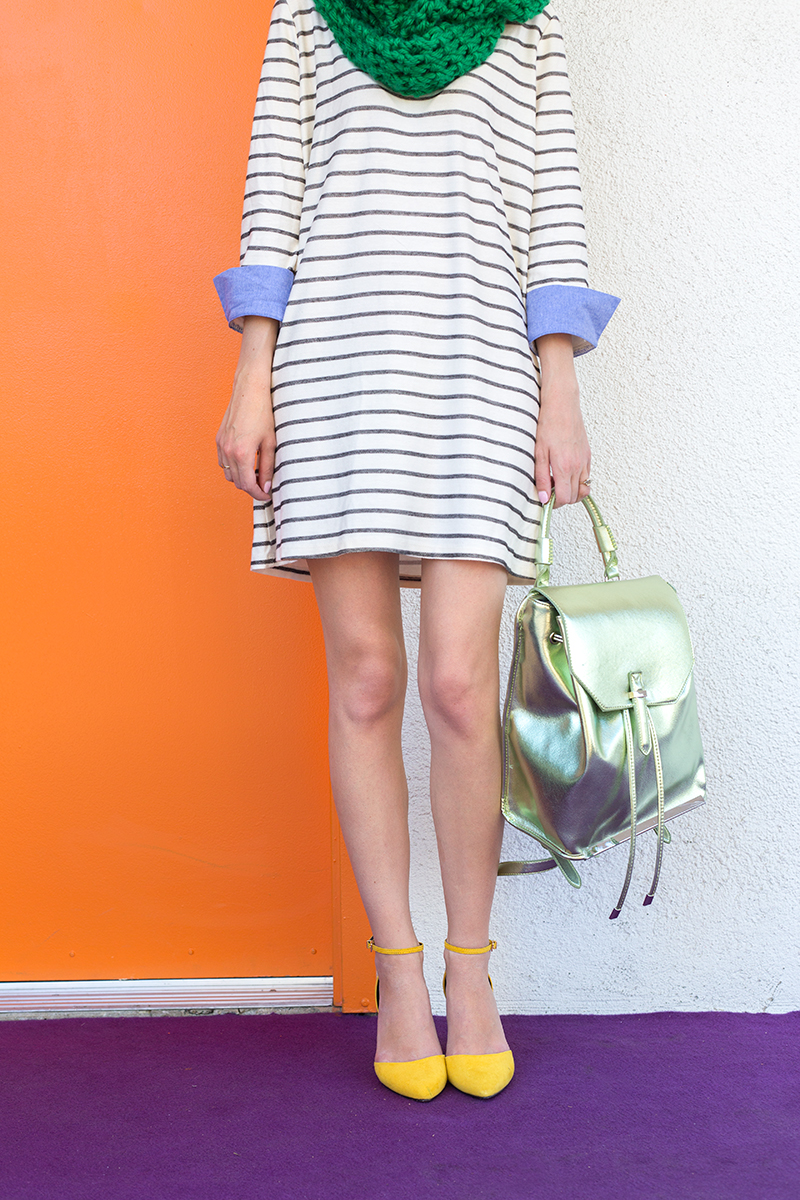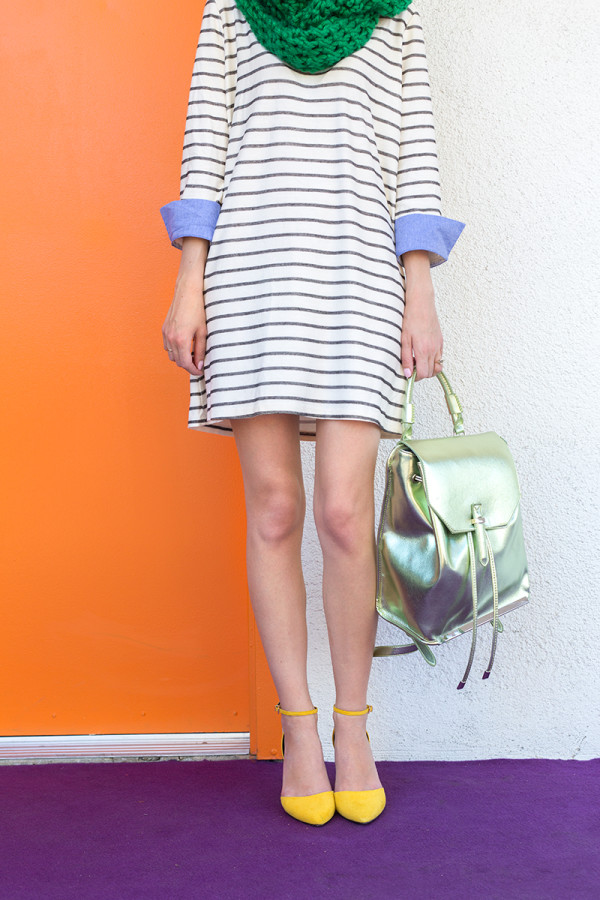 Dress from Golden Tote / Scarf / Shoes / Backpack / Sunnies (Similar)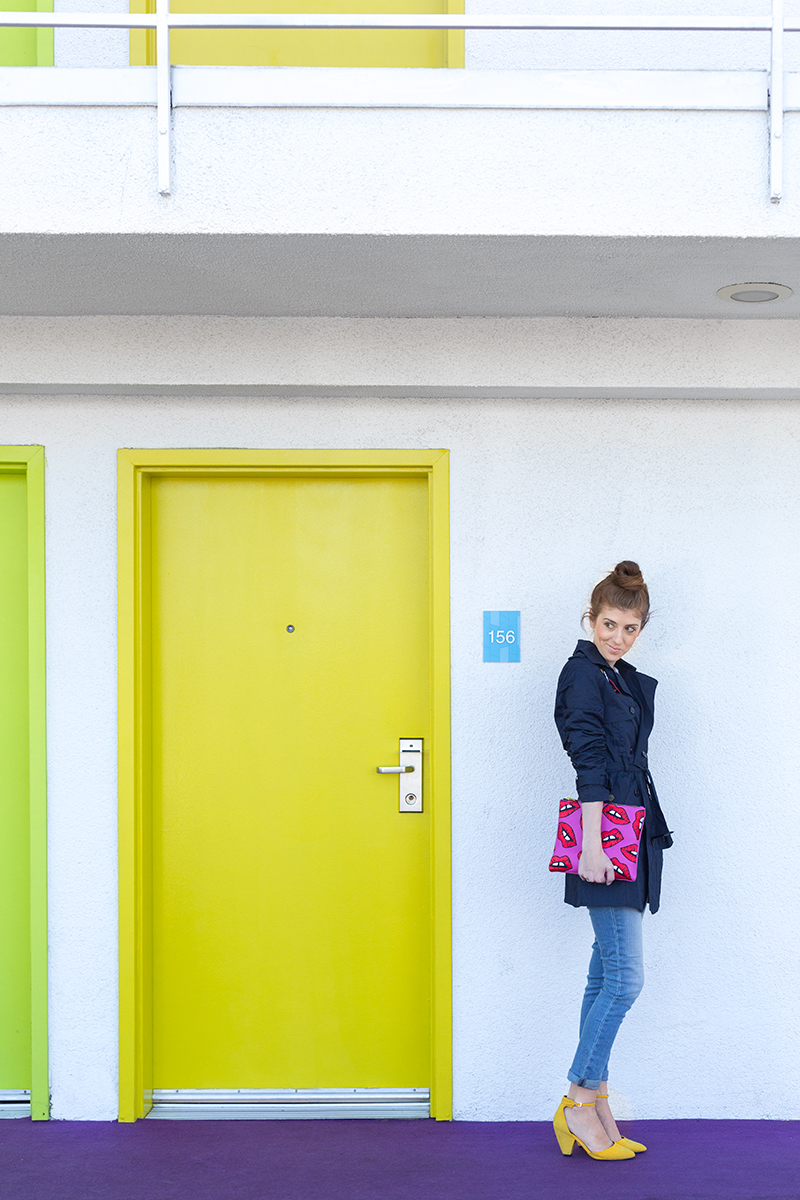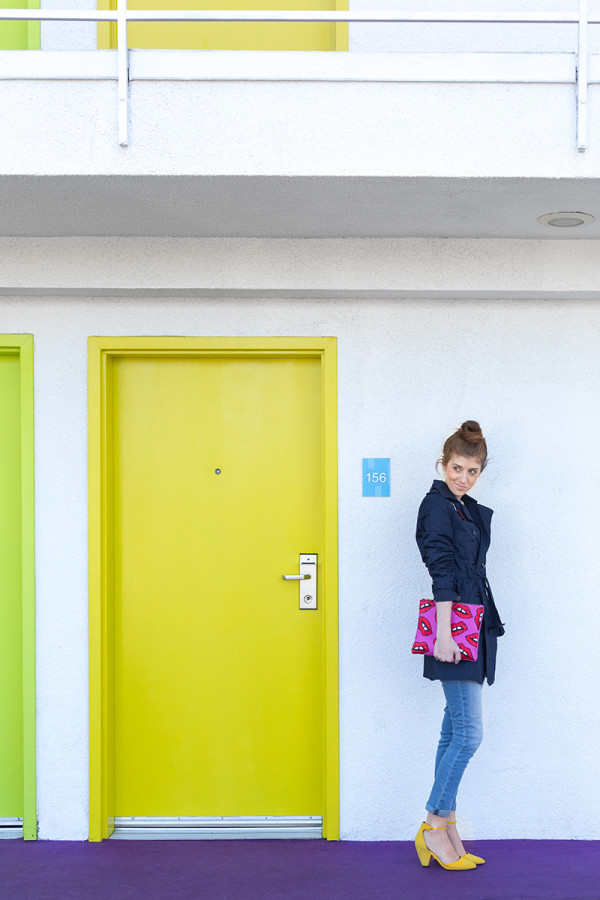 The Trench Coat: Can I tell you how long I've been wanting to try out a trench coat!? Sadly, most of them end up swallowing me whole, but this one was cropped at a great length and fit so well! I added some button flair to it for color and paired it with jeans and a tank. Brunch, here I COME!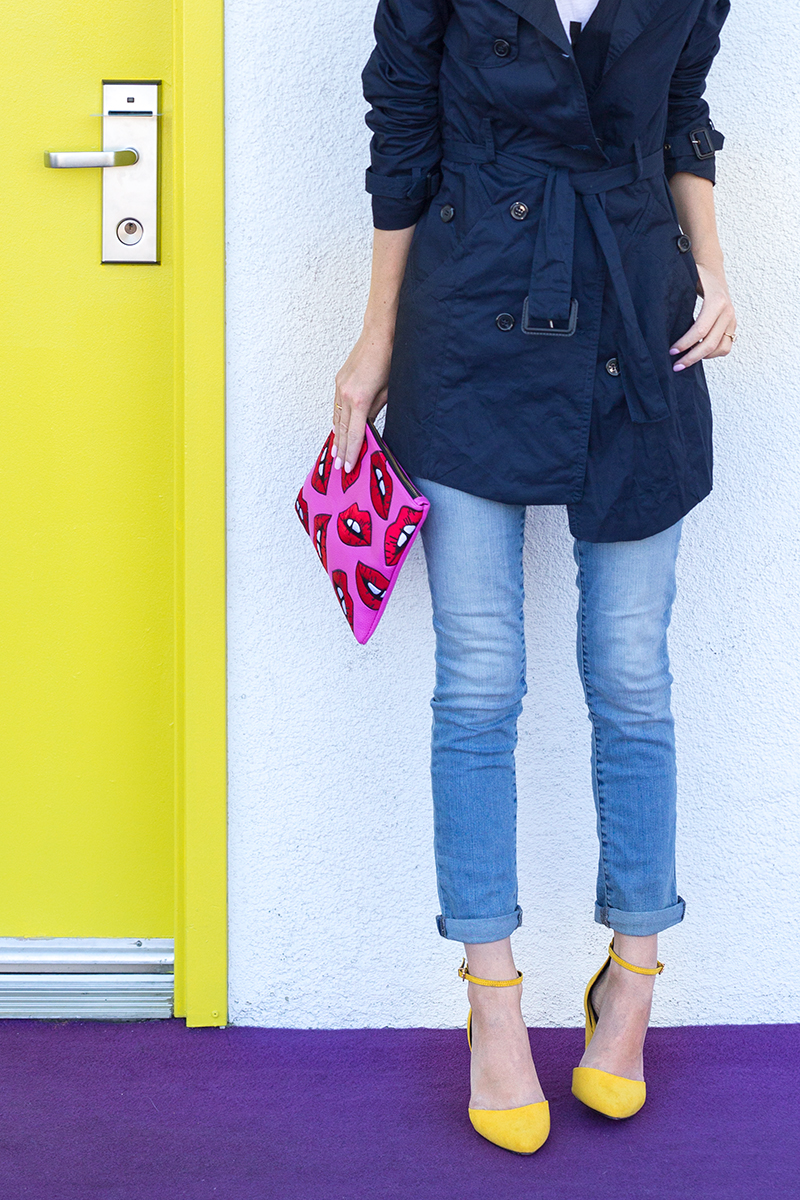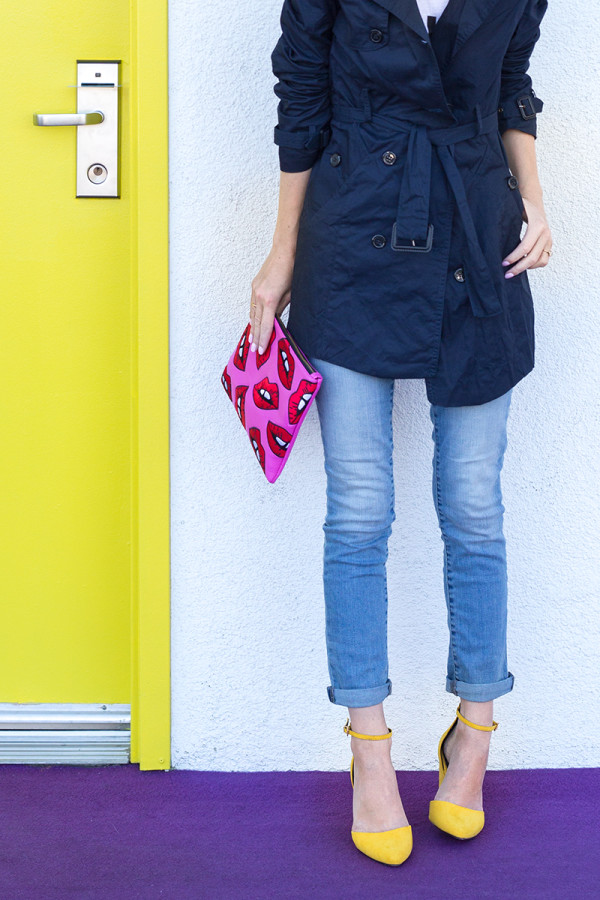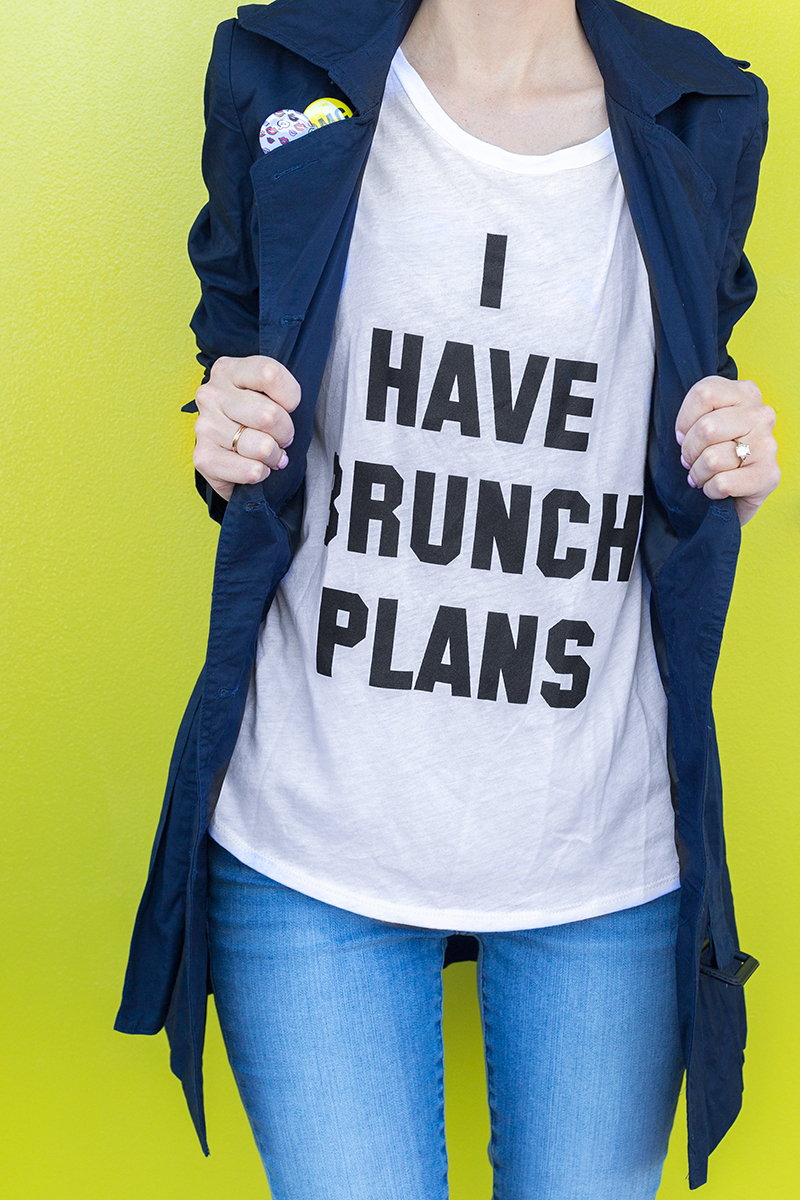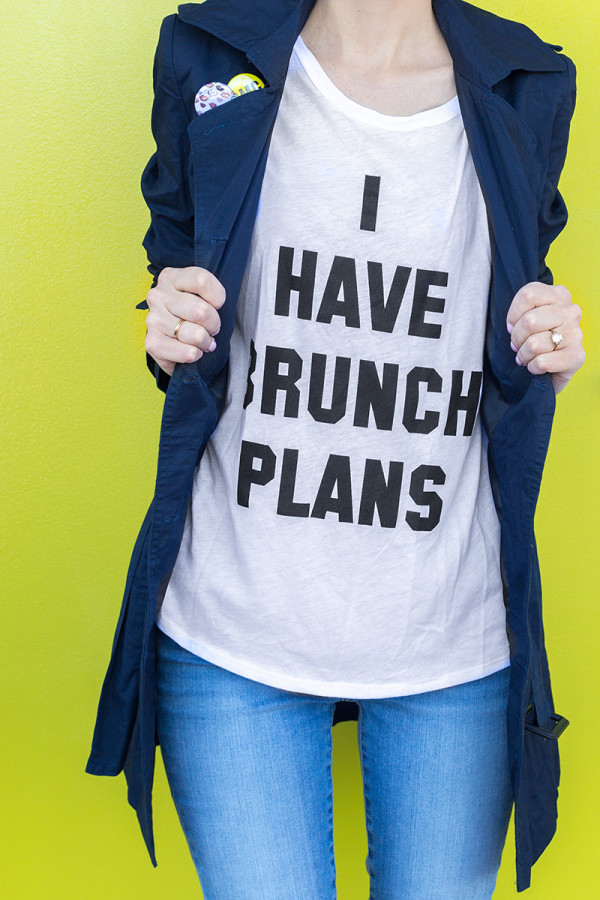 Trench Coat from Golden Tote / Brunch Tank / Jeans / Clutch / Shoes
Photos by Jeff Mindell
Golden Tote also sent me a pair of printed wide leg pants and an ivory blouse that I'm excited to test out! It was a blast to get a tote full o' clothes and surprises in the mail. Any new pieces or silhouettes you've been wanting to experiment with??
This post was created in partnership with Golden Tote. All content and opinions are that of my own! Thank you for supporting the sponsors that keep the Studio DIY party going! Read more about my editorial policies here.