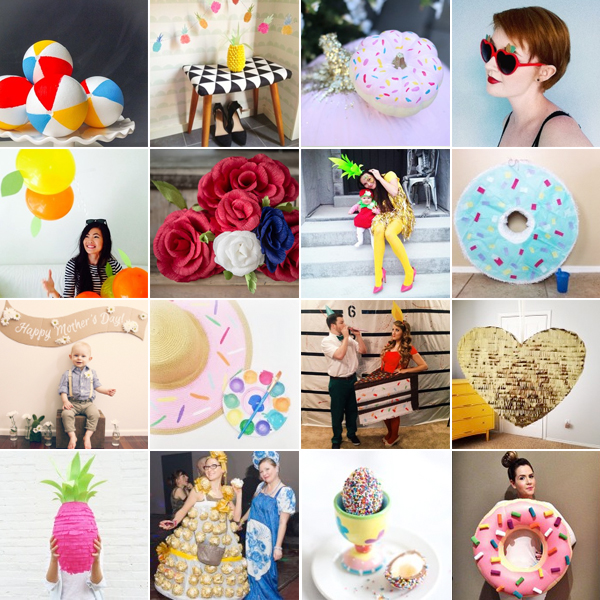 I can hardly believe it's taken me this long to get my act together on this topic, but it's time to talk about YOU GUYS for a minute! There is nothing that makes my day better and my job more worth it than when one of you makes one of my projects… and shares it with me!!! I've had a reader project gallery for awhile where I've added some of your projects that you've shared via Instagram or email, but unfortunately the gallery hasn't been working properly for some time (Working on fixing this!). Additionally, I've been missing some of your amazing projects on Instagram because I don't see the mention in time. SO! Let's remedy both situations with… a hashtag! From here on out, I invite you to share any and every Studio DIY project you've tried with me on Instagram using the hashtag #TroopStudioDIY! If you've already made + shared one, go back and add the hashtag so it pops up in the feed! It'll be so fun to get to see all of your crafty awesomeness in one special place! Don't you agree!? And to get you inspired… check out some of my fave reader-versions of projects above! Eep! You guys ROCK!
(p.s. The hashtag was chosen solely for the fact that it made me sign the song/chant from Troop Beverly Hills. I'm hoping at least one of you knows what that movie is….) HOORAY!
(Above photos from some awesome readers!
@mom2sofia / @bonnieshus / @stephsterjovski / @sweetgingers /
@citrusstudios / Kiersten / @haysunshine / @njlundstrom /
@catherinecbrown / @sarah_thebella / @bristory / @ninatutuc /
@moonandlola / Federica, Photo by Maurizio Mangano / @sprinklebakes / @jilrose )
Remember: TAG your photos with #TroopStudioDIY to share 'em with the troop! Yay!