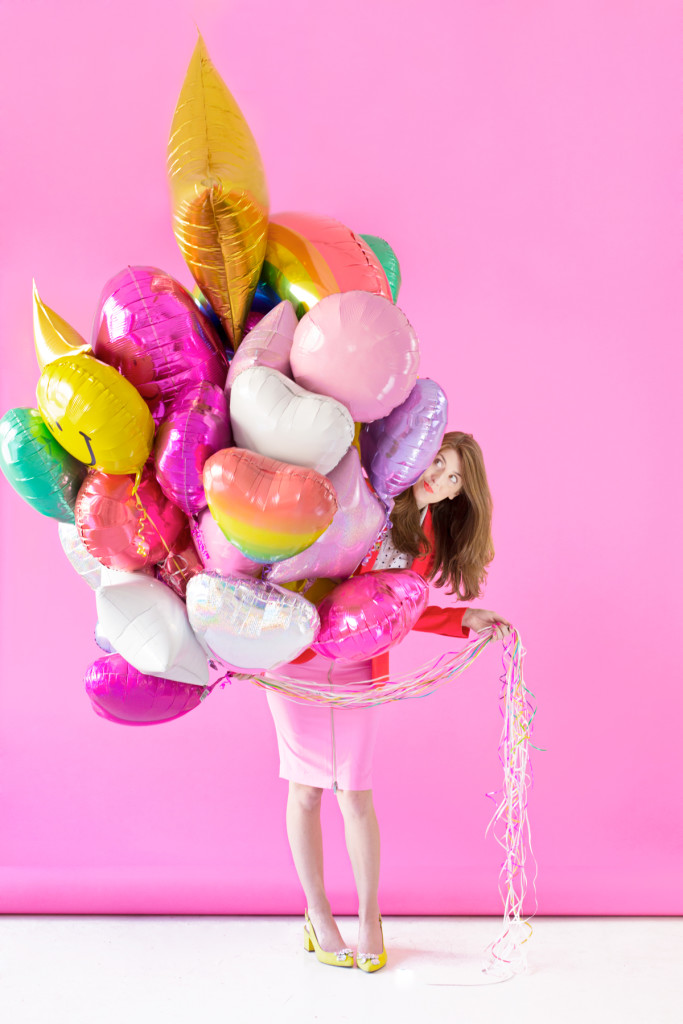 It's hereeeeeeeeeee! After eight months, I am SOOOOOOOOO excited to share our brand new site with you guys!!! PHEW! Good things are worth waiting for, right!? After three years with our branding and site, it was high time for some updating. We worked with the amazingggggg Jane of Jane Reaction and Brandi of Alchemy + Aim to design and develop the new site and didn't they do a freaking AWESOME job!? Gah! I thought it would be fun to take you through a bit of the process that went into re-branding and re-doing the site, and then share some of the new features with you!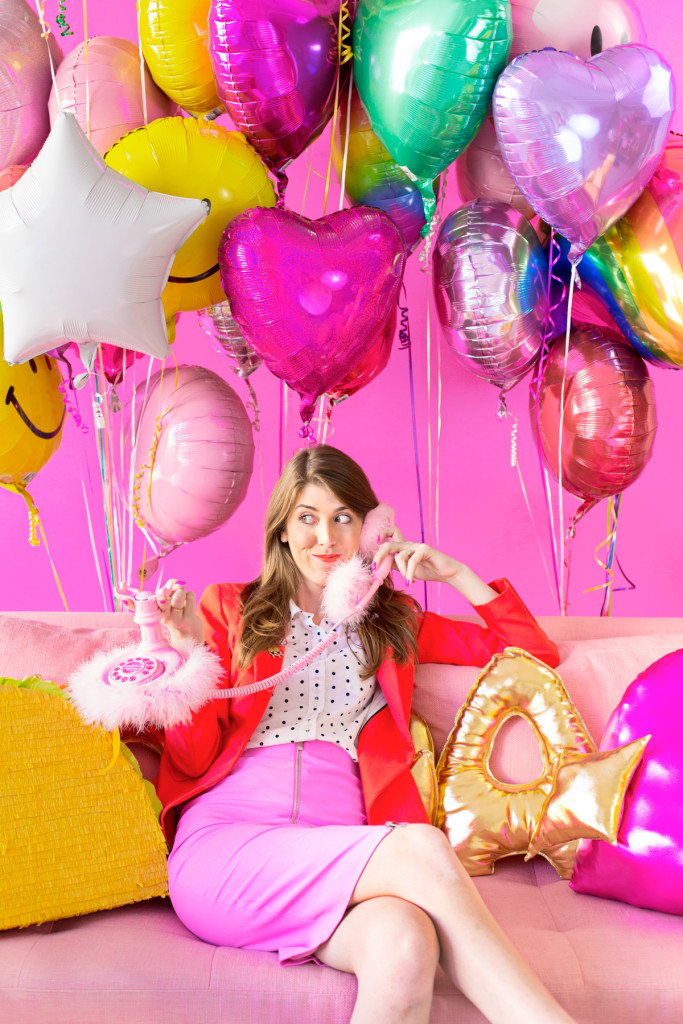 So if you take a look at Jane's website, you probably see that it's supppper minimal. I purposely picked Jane for that reason. Since I'm very "more is more!" but I knew I wanted the site to be really clean, since our photos are so crazy, I wanted to have someone pushing back at me with a "less is more!" mentality. The first thing Jane had us do was fill out a questionnaire and send along some images that looked and felt like how we wanted the new branding and site to feel. Here's a snippet of what we sent…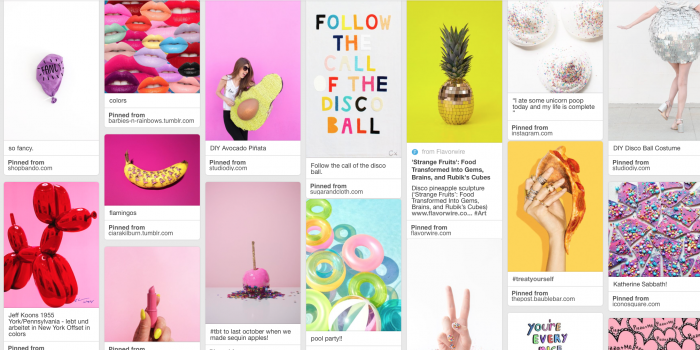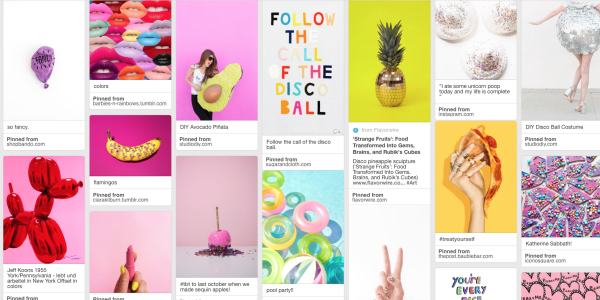 HA! See how I needed Jane's eye to help narrow ALLLL that!? Jane took that, along with our answers, and came back with…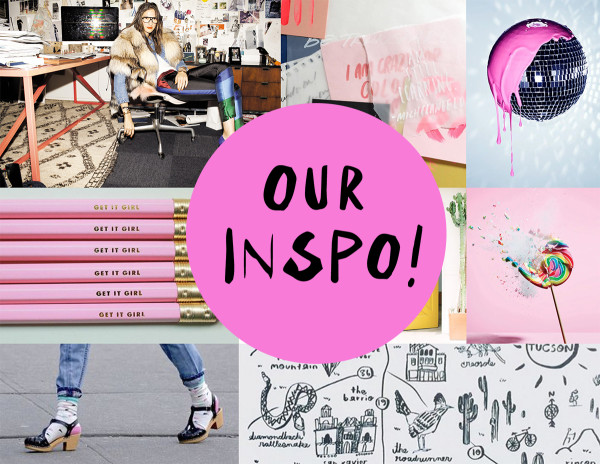 BAM! She nailed it. She called our target reader "Jenna Lyons but on a budget" which is so accurate. She knew we wanted a mix of sans serif fonts and hand drawn elements, and that we wanted it to be super girly, but still modern.
Next we moved on to colors, which is what probably took us the longest of the whole process. Here's a peek at how they evolved.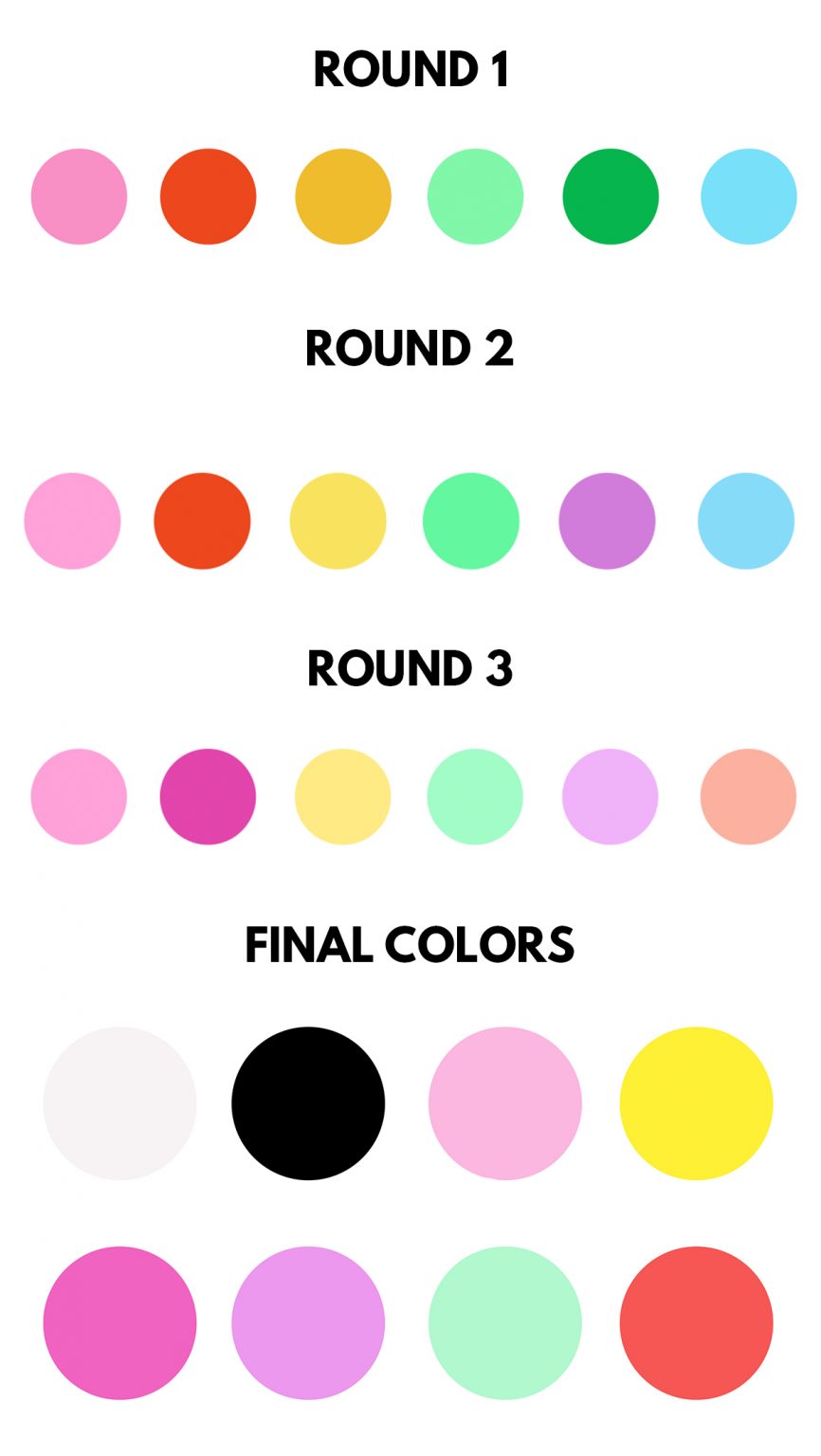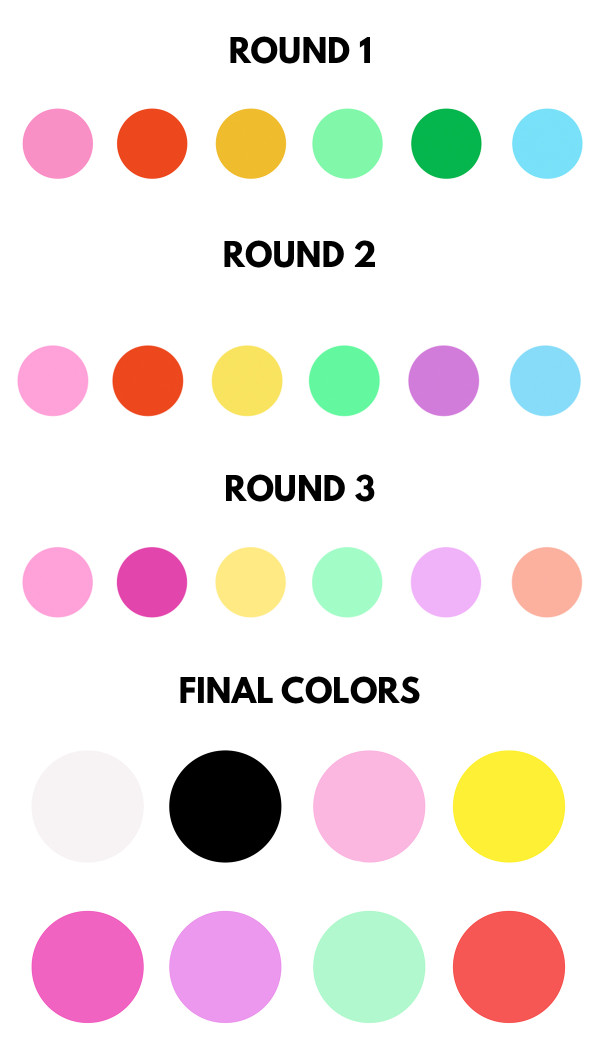 The first felt too modern and not girly enough, same with the second. The third felt girly but too pastel, and finally the last… perfection!
Ooh and fonts too!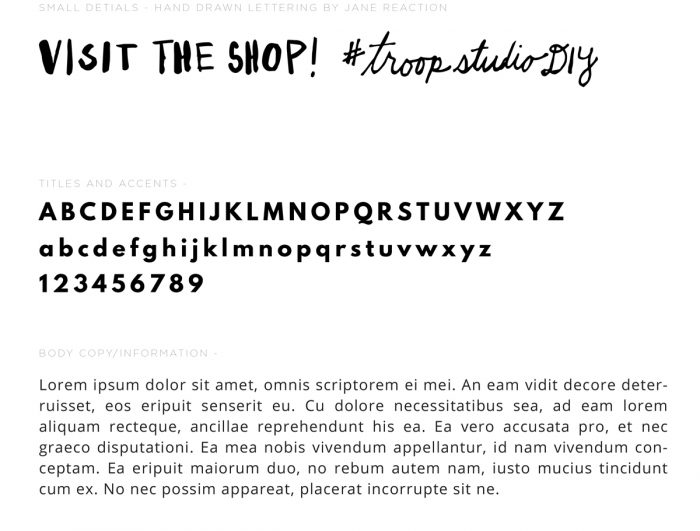 And then we got to see some logos!!! Jane gave us so many options. Some even had photos of me in them! They were pretty fun. Here's a few samples of the hand drawn options she gave us.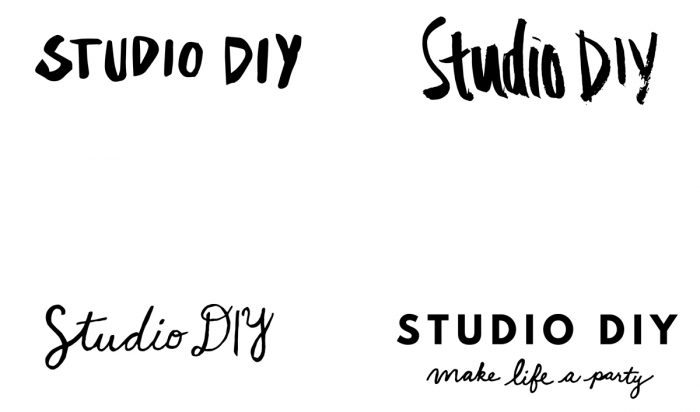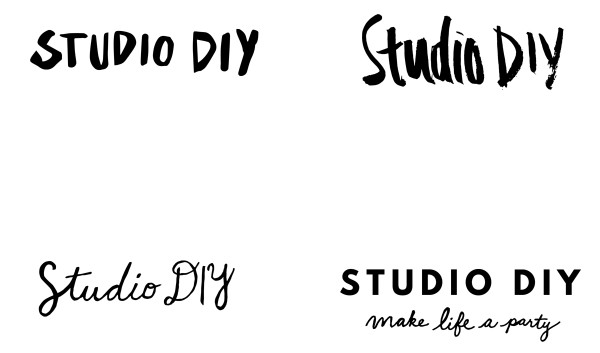 I loved the sans-serif as it felt clean enough to be able to go on both online and tangible (real life!) items. But it needed some pizazz! And pizazz it received…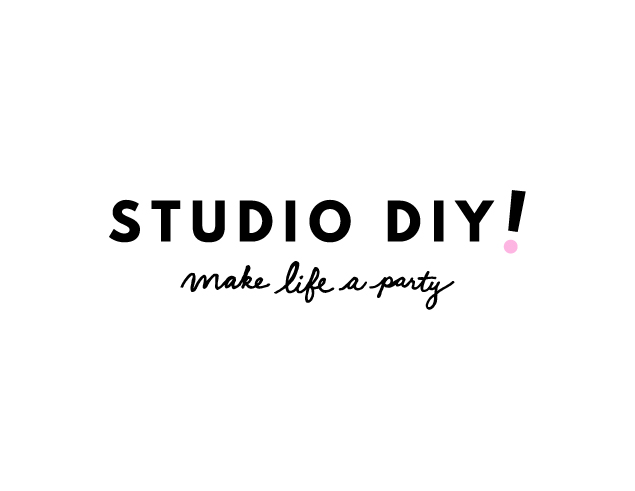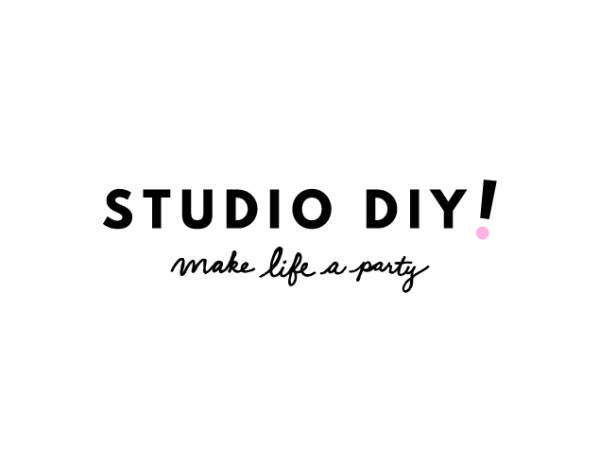 Once we had the logo set, we moved onto the site design.. which you get to explore now!!!!!! We tried to listen to a lot of your pain points, namely, being able to find content more easily. We have a very comprehensive menu now (see screenshot below, or just click around up top!). If you hover over each of the options, you can check out all the categories and themes, plus we've featured some of our fave posts too!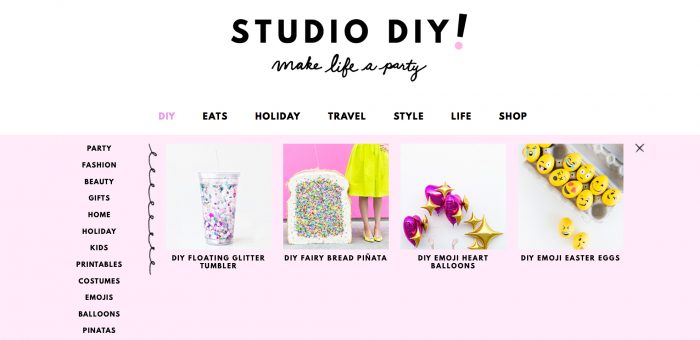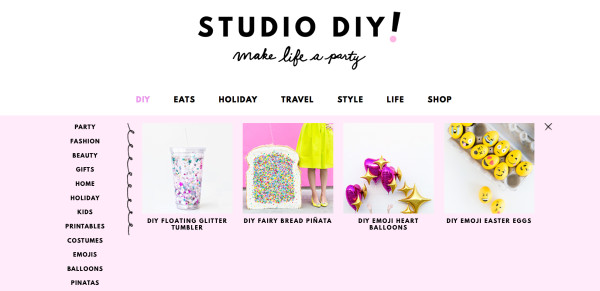 We also pulled out some of our very favorite topics and featured them at the bottom of the site. We had Kendra make the amazing illustrations for each and I'm sooooo obsessed!


You'll notice on the homepage now that after the most recent post, all the other recent posts are tiled, thumbnail style. This was done because we were having a lot of complaints from folks popping over from Instagram who couldn't find an older post we shared because it was so far down on the page. You just have to click on each post to check it out in full!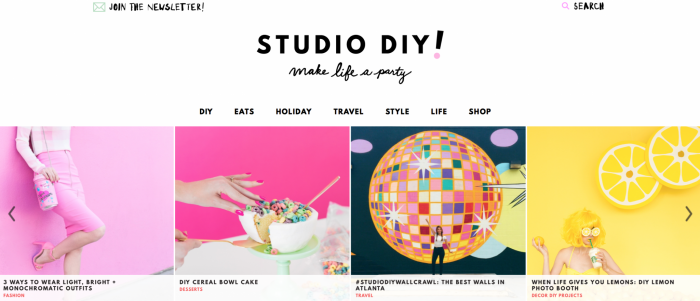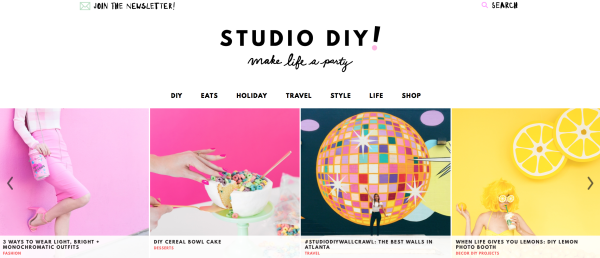 And speaking of coming over from Instagram… we are FINALLY optimized on mobile too! It'll be much easier to read the site now that it is mobile responsive. Hooray!
In tomorrow's post (psst.. it's hiding in some of the photos you see here!) you'll see another new feature, printable recipe and project cards! All the supplies and instructions will be gathered in one place, which makes it super easy if you're trying to make a project or treat.
We also have a slideshow feature now that we'll be introducing with our next Wall Crawl. This will allow us to add new walls that pop up in each city even after the initial Wall Crawl goes live. So, keep tagging your photos with #studiodiywallcrawl and you may just see them popping up on the blog here!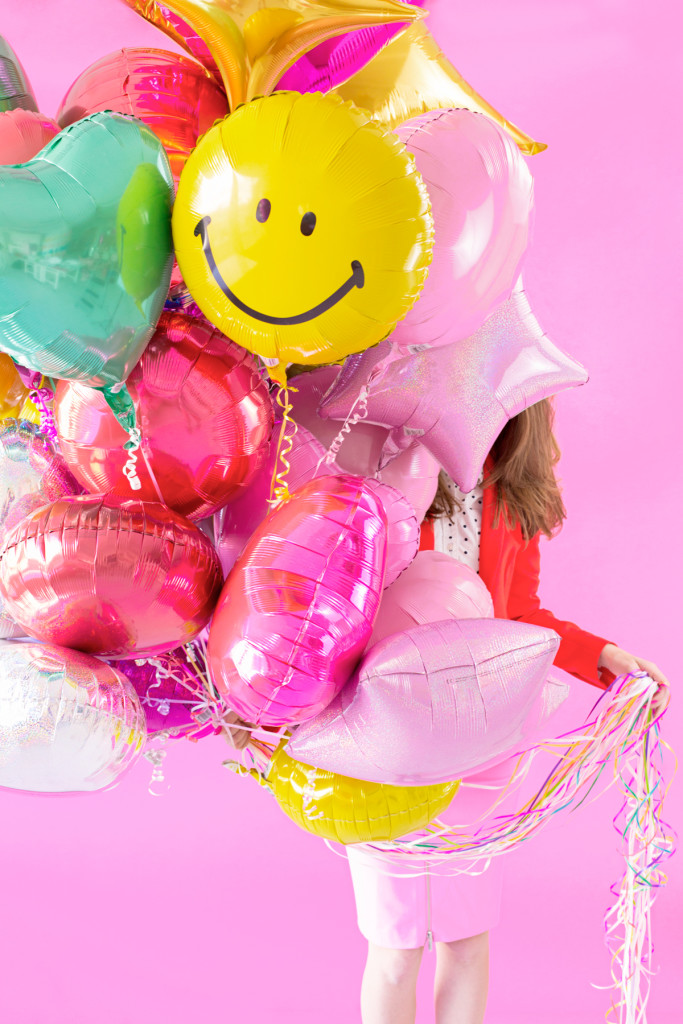 We also now have an FAQ page and a fun About page where you can learn all about our team. AND! We have a full LA and Palm Springs guide coming very soon.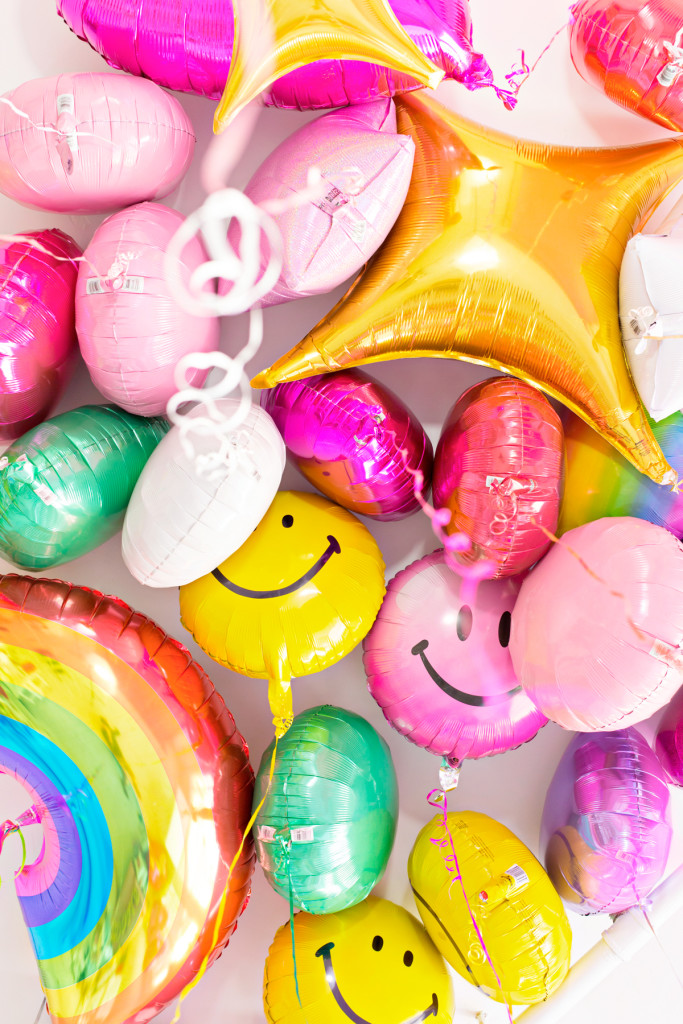 Phew, you still with me!? I encourage you to play around a bit on the site and check things out! I hope you love it as much as we do. It's been a long time coming and we're so happy to have a new little look for this corner of the Internet!
A huge, HUGE, huge thank you to Jane, Brandi and her team, Kendra and my team for their patience and talent in getting this thing going!
Happy Monday, you guys!!!!!