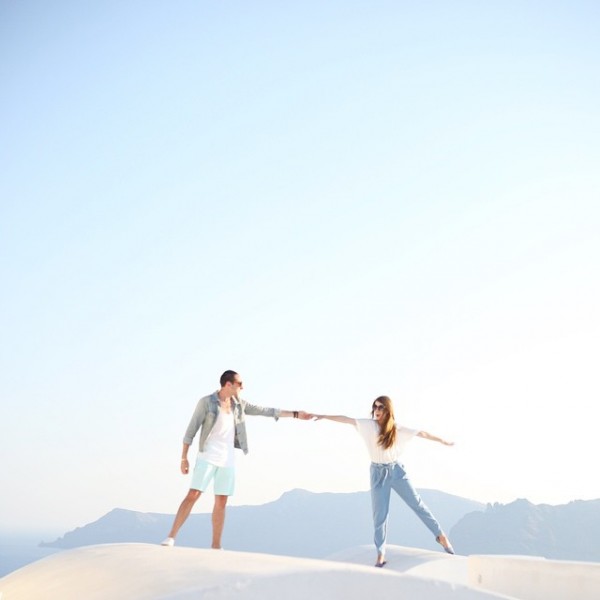 If you missed our honeymoon Instagrams, you can check 'em out here!
After 30 hours of flying, 5 hotels, 4 trains, 3 countries, 1,000 stairs and one birthday (Mine!), we're back home in Los Angeles! We had such an amazing time it's hard to put into words. We explored, relaxed, ate our weight in feta and mozzarella and I even flew on a tiny airplane and lived to tell about it! We have so many more photos and tips to share and will be talking all about our trip in the coming weeks. One more huge thank you to Katie of Ever After Honeymoons for putting together this trip of a lifetime for us! If any of you are getting ready to honeymoon plan, I highly recommend working with Katie! She. Knows. Her. Stuff.
We're both excited to come back refreshed and with lots of fun ideas and plans to look forward to! I have lots of awesome posts planned this week but due to this wonderful thing called jetlag we sat down before dinner last night and next thing we knew, it was midnight! Ha, so much for that plan. So, while I eat a birthday cupcake with my eyes half open, I'm gonna go ahead and say… stay tuned for regular Studio DIY programming to resume tomorrow! Over and out!
And thank you SO much for all the comments, love and birthday wishes over the last few weeks and days! Working hard to get caught up on responding to all of them!