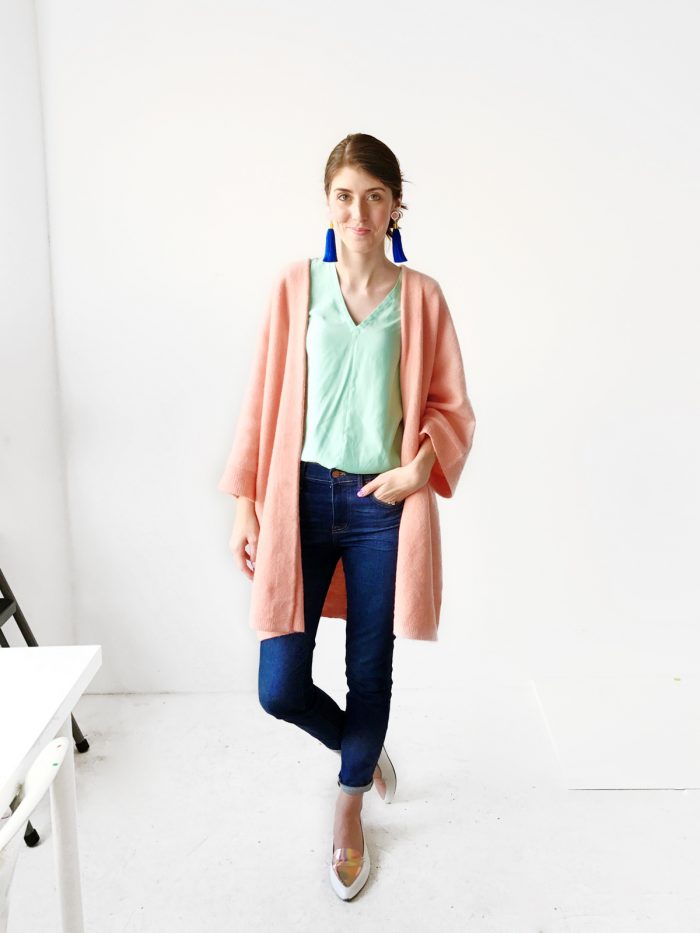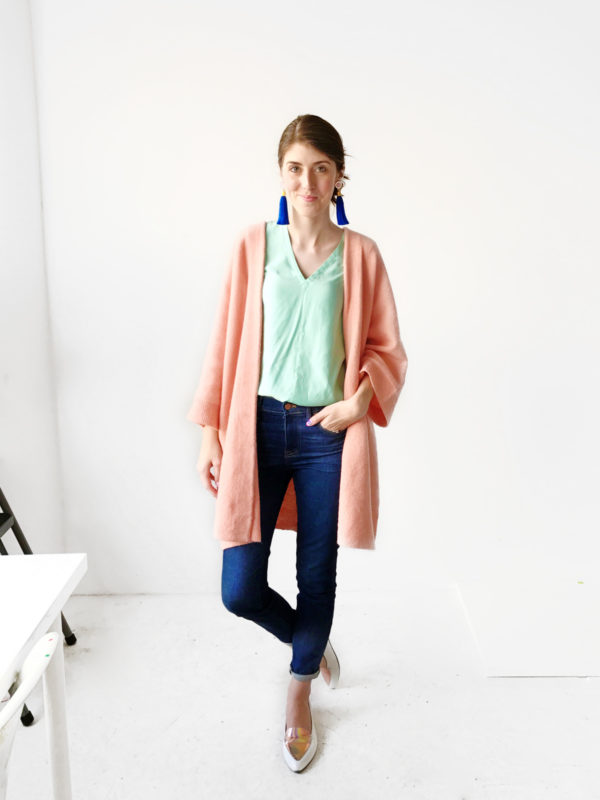 I was out of the office for shoots two days this week, one of which involved a giant disco ball heart!!!! Here's what I wore!
MONDAY
Shirt from Kate Spade Saturday (RIP) | Sweater | Skinny Jeans | Rose Gold Flats from Anthropologie | Tassel Earrings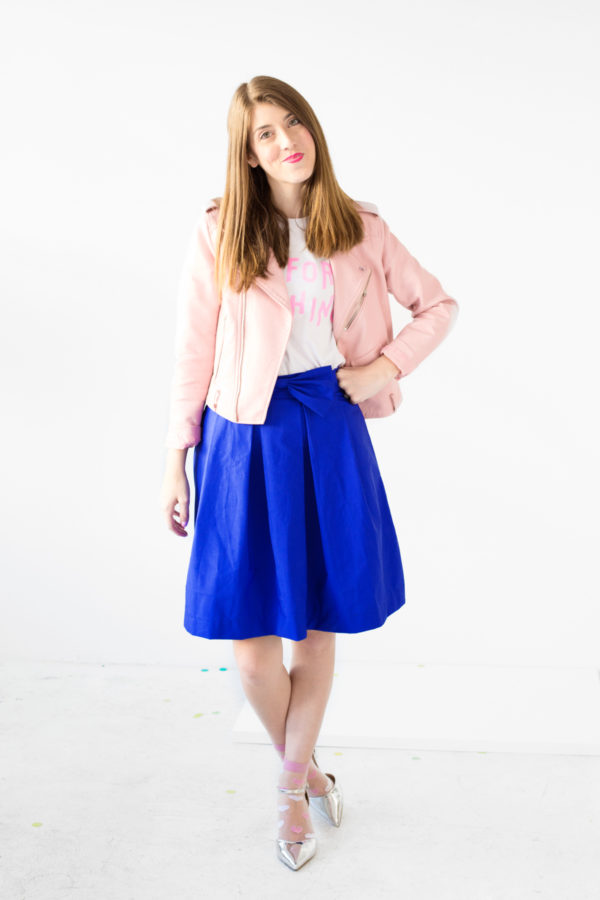 TUESDAY
"Up For Anything" Tee | Pink Leather Jacket | Blue Skirt | Sheer Heart Socks | Silver Shoes | Lipstick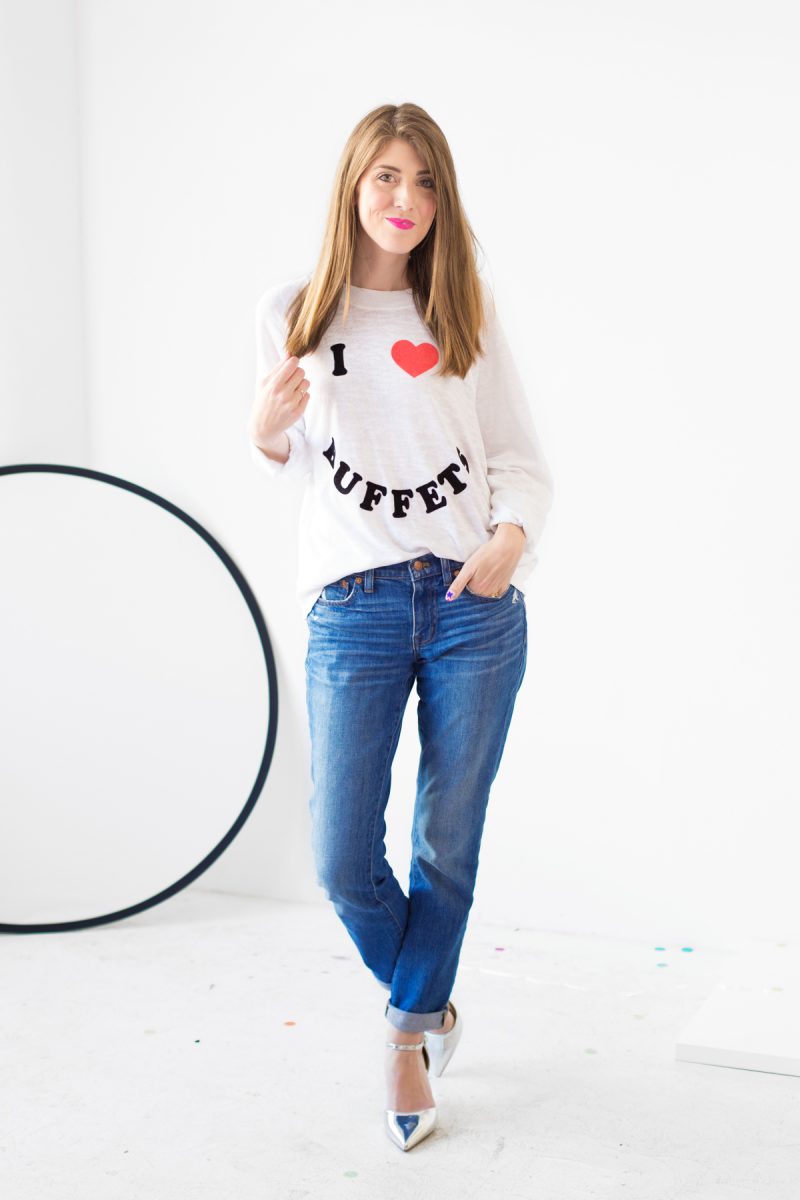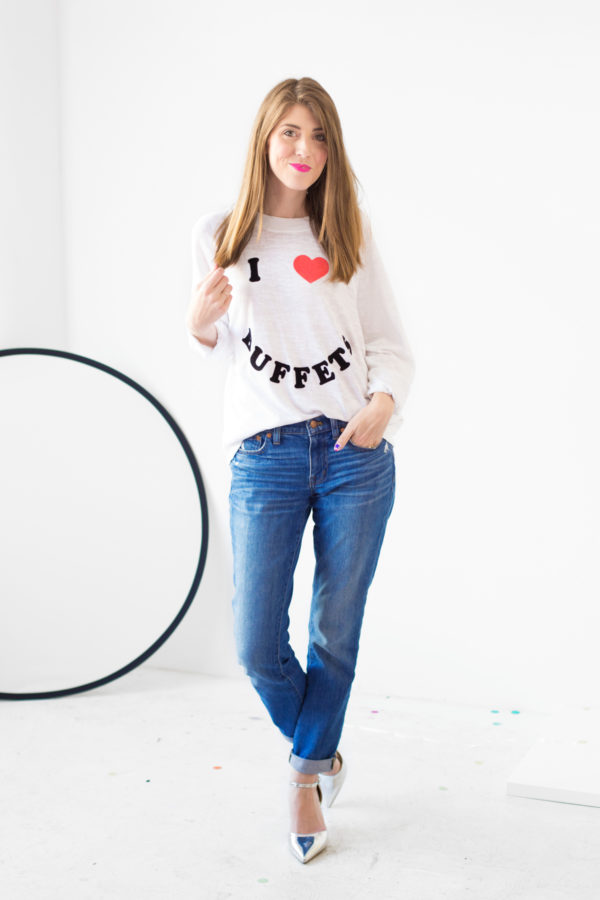 WEDNESDAY
I Heart Buffets Shirt | Boyfriend Jeans | Silver Shoes | Lip Stain in #08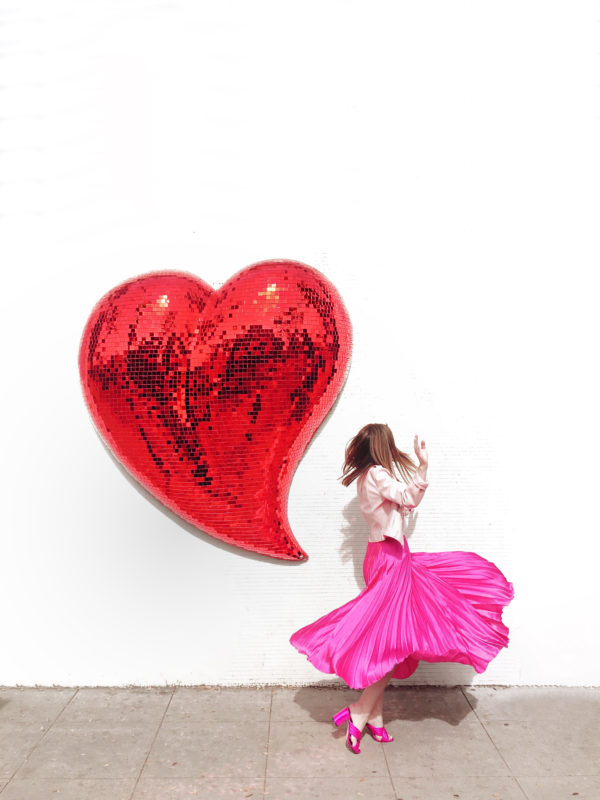 THURSDAY
Pink Leather Jacket | Hot Pink Pleated Skirt | Fuchsia Heels from ASOS (Similar)
Would Miranda Priestly approve?