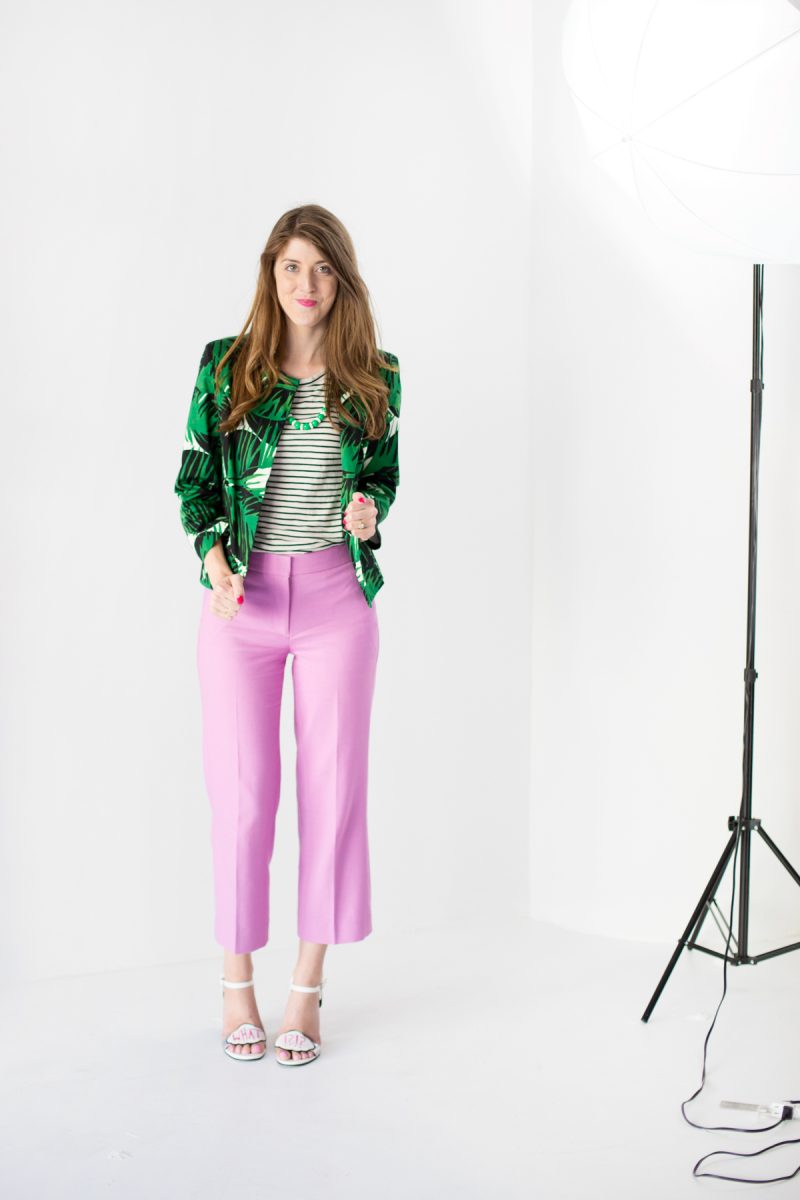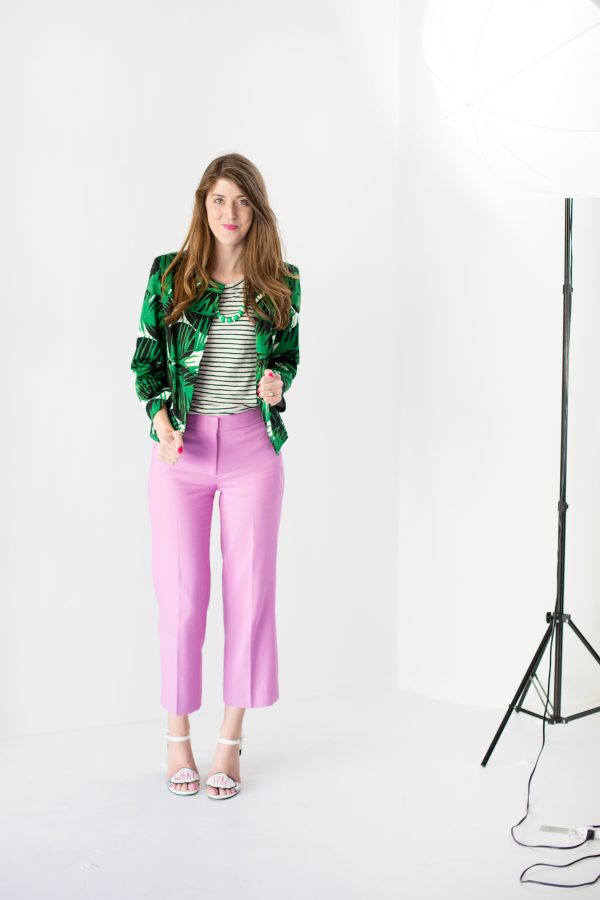 Monday was SO crazy (We took a field trip to a city farm to visit some sheep for Annie's Birthday! She loves sheep.), I didn't even get an outfit pic! I did get this though. We had a fun, successful and crazy week full of several big shoots that you'll be seeing here soon! Here's what I wore!
TUESDAY (ABOVE)
T-Shirt from Target | Blazer from Topshop | Purple Cropped Pants | What!? Shoes | Necklace (Vintage) from Dazzles | Lip Stain (#08)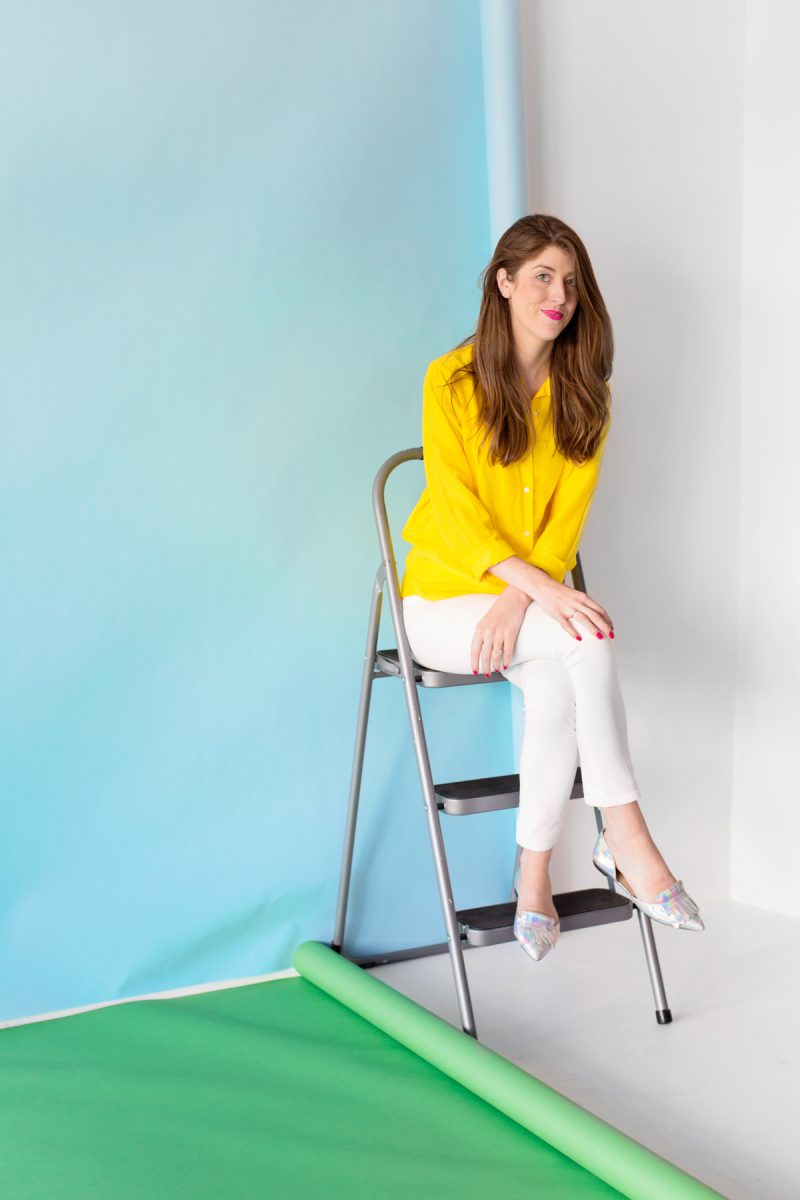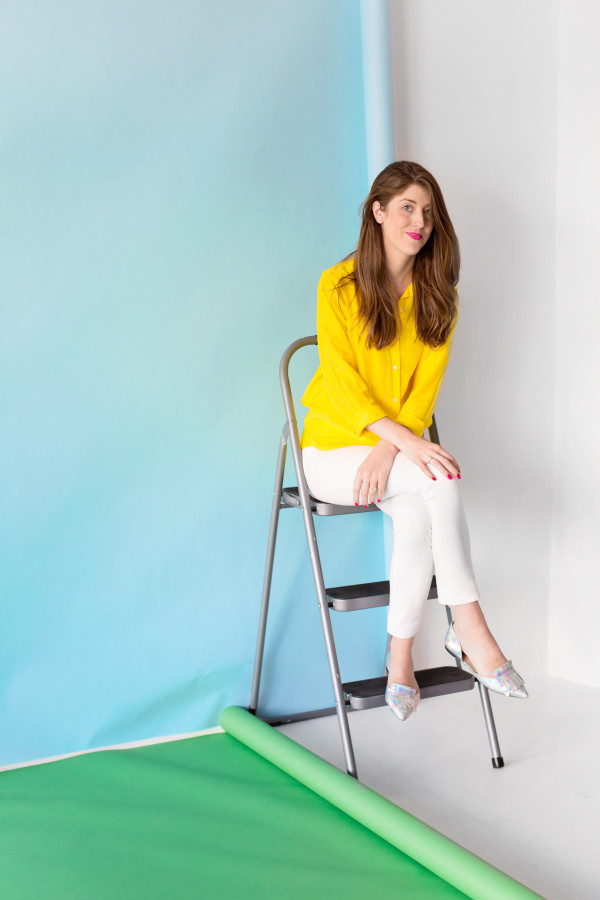 WEDNESDAY
Yellow Button Down from Gap (Similar here) | White Jeans | Flats from Banana Republic | Cocktail Pin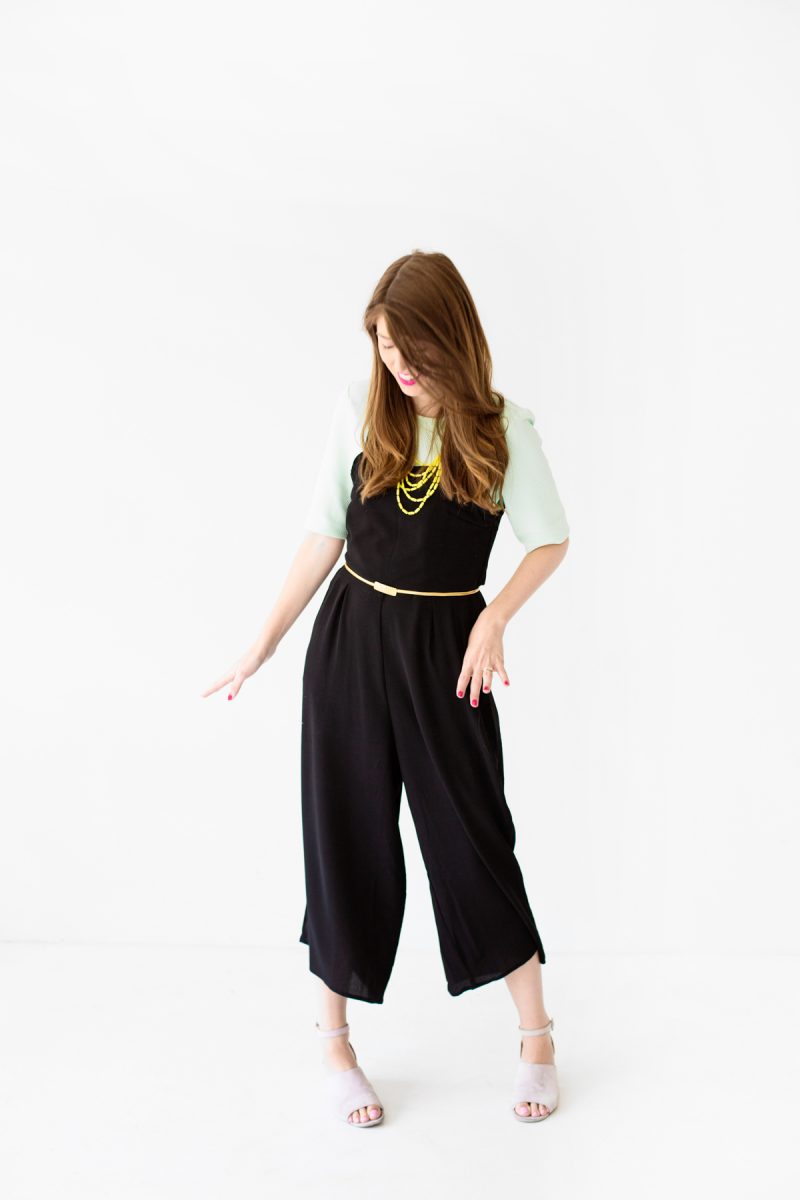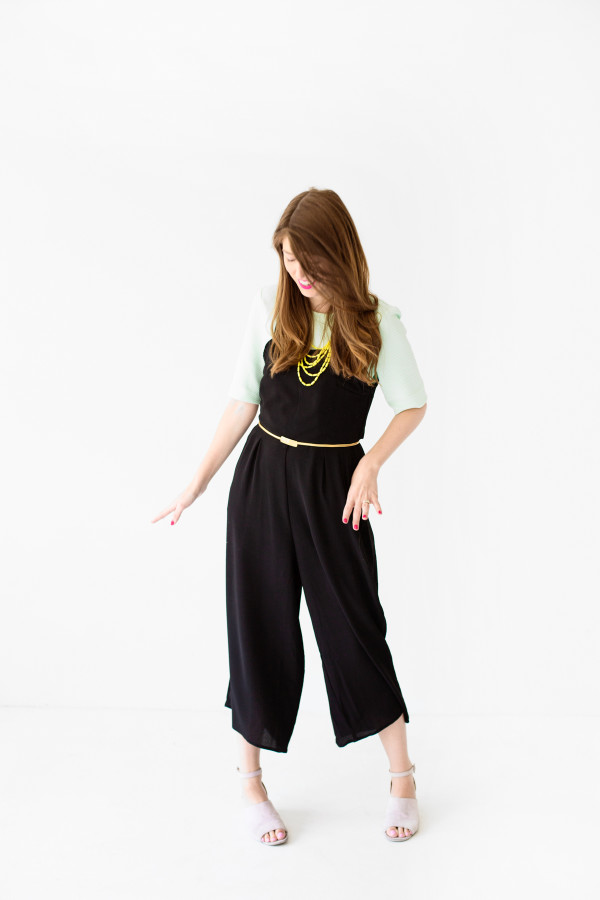 THURSDAY
Mint Top from ASOS | Culotte Jumpsuit | Purple Mules from Urban Outfitters (Similar) | Belt + Necklace are Vintage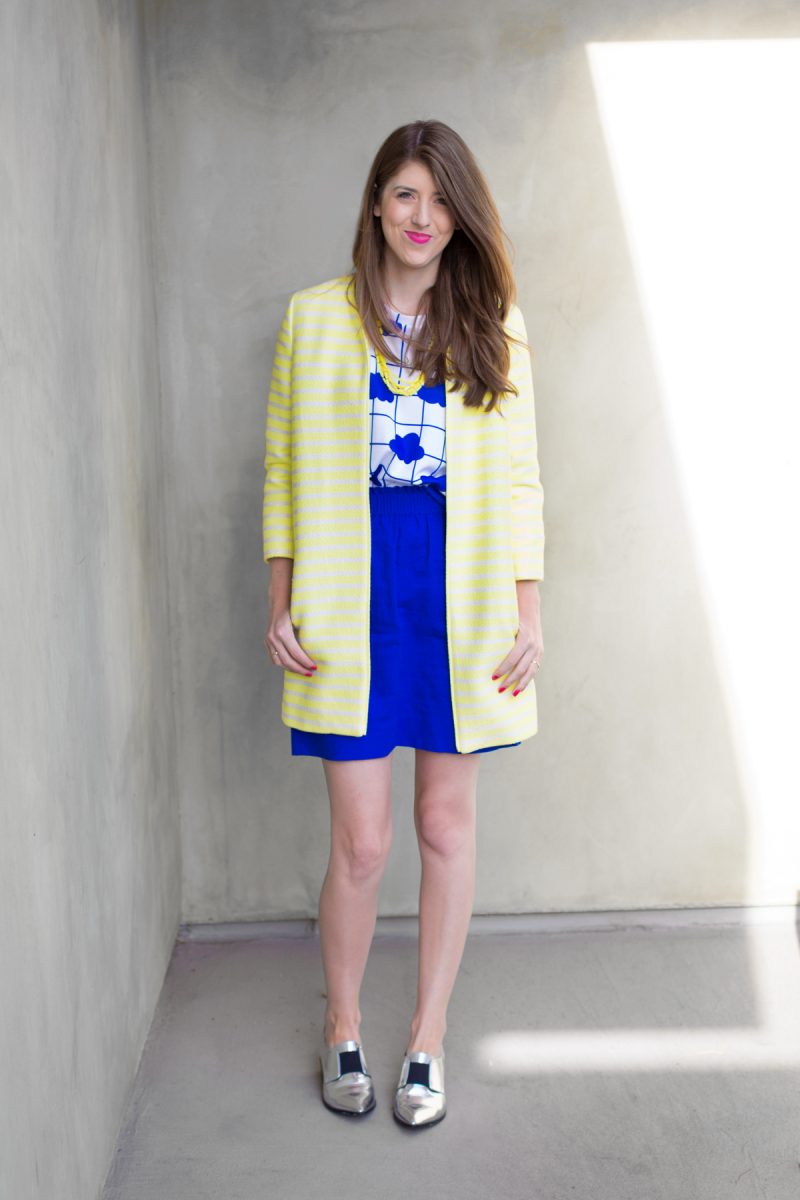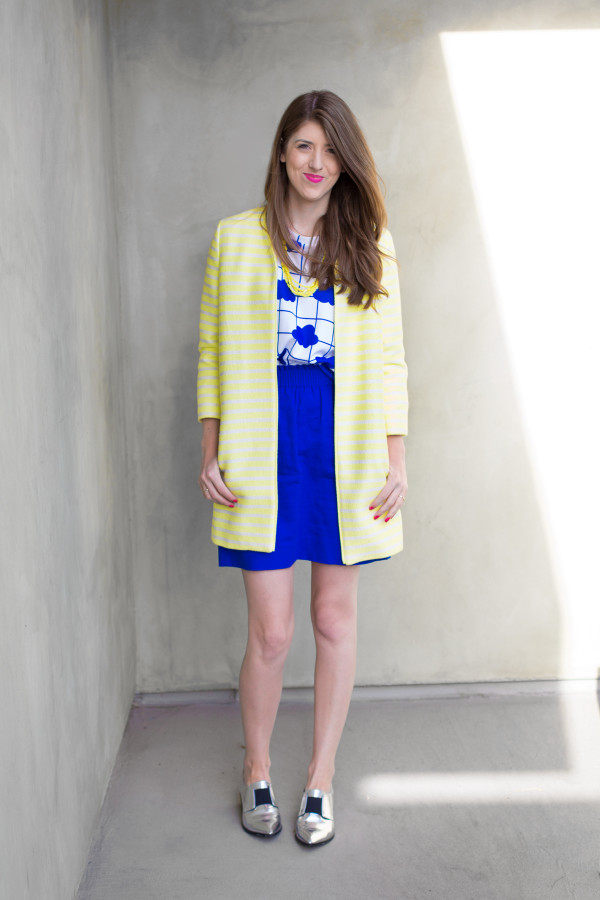 FRIDAY
Cloud Sweatshirt | Blue Skirt | Coat from Nordstrom | Necklace is vintage from Dazzles | Silver Loafers from ASOS (Similar) | Lip Stain (#07)
Would Miranda Priestly approve?