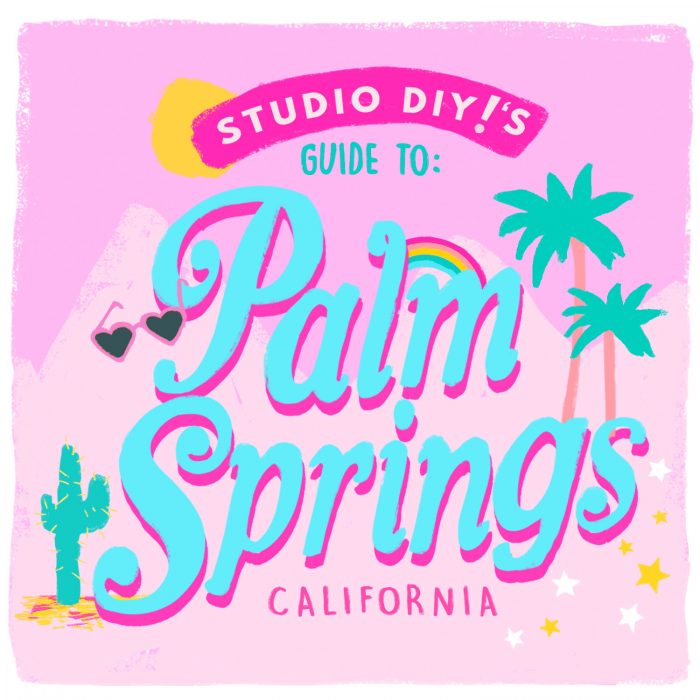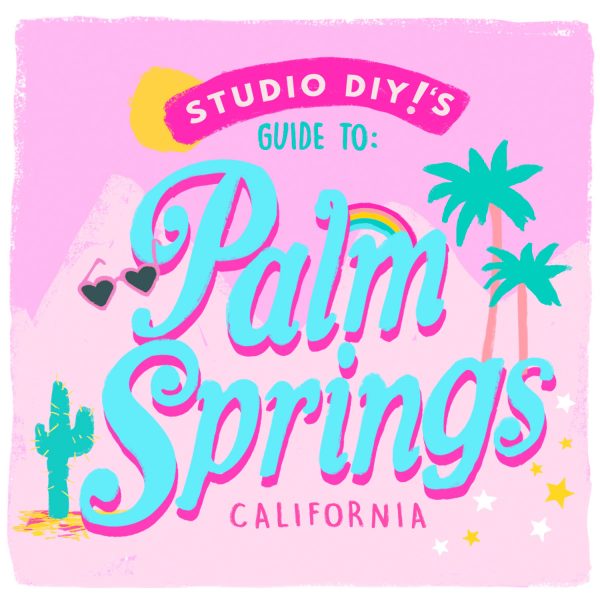 It's no secret that my favorite place in the whole world is Palm Springs! The colors, the architecture, the weather… it's like my dream land but in REAL LIFE! We've put together an epic guide of all our favorite things to eat, places to stay, and shops + attractions to check out so next time you head to our fave desert paradise, you'll come PREPARED!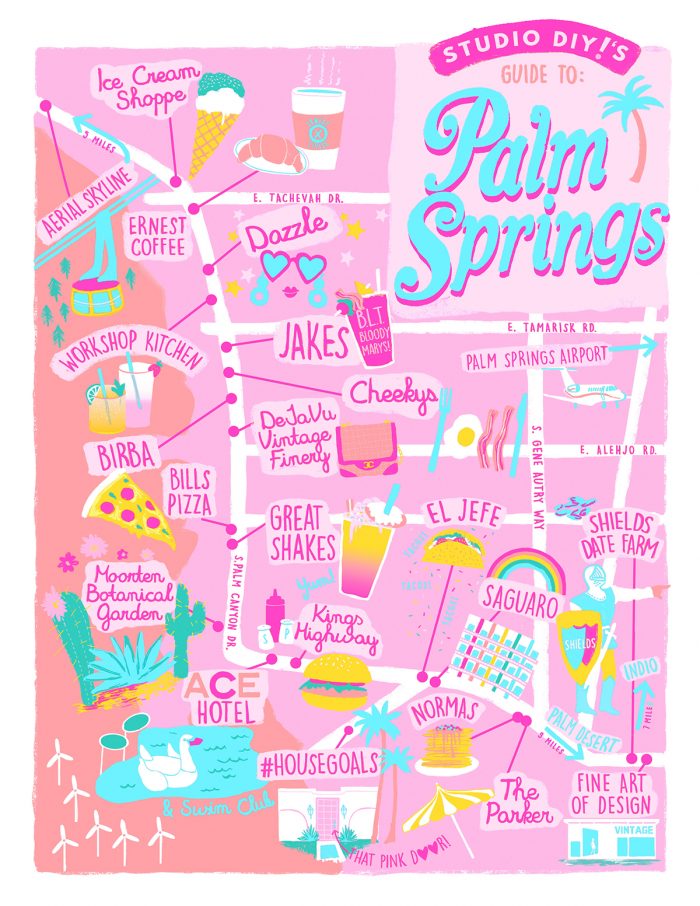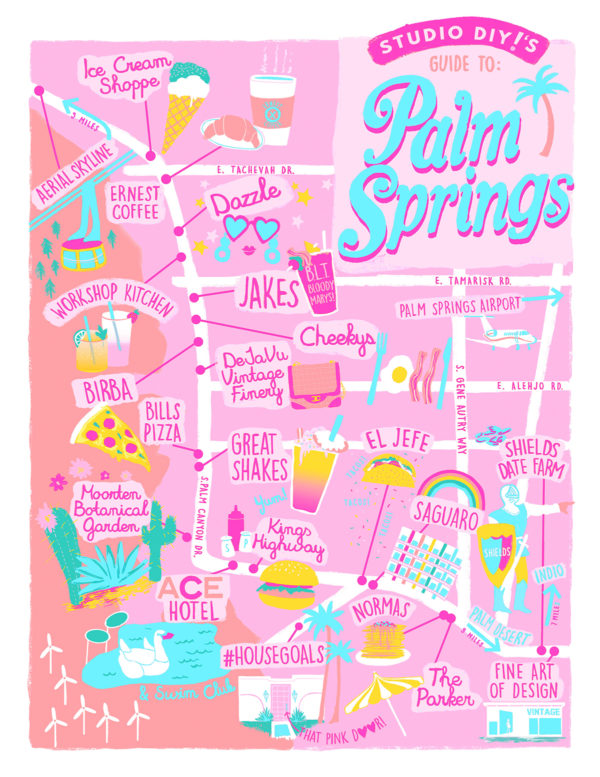 WHERE TO STAY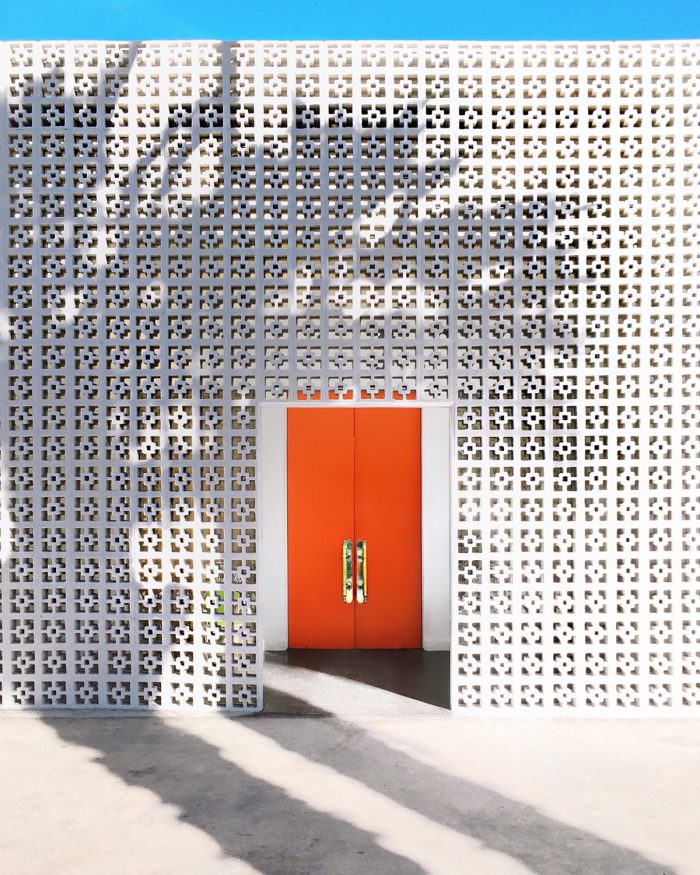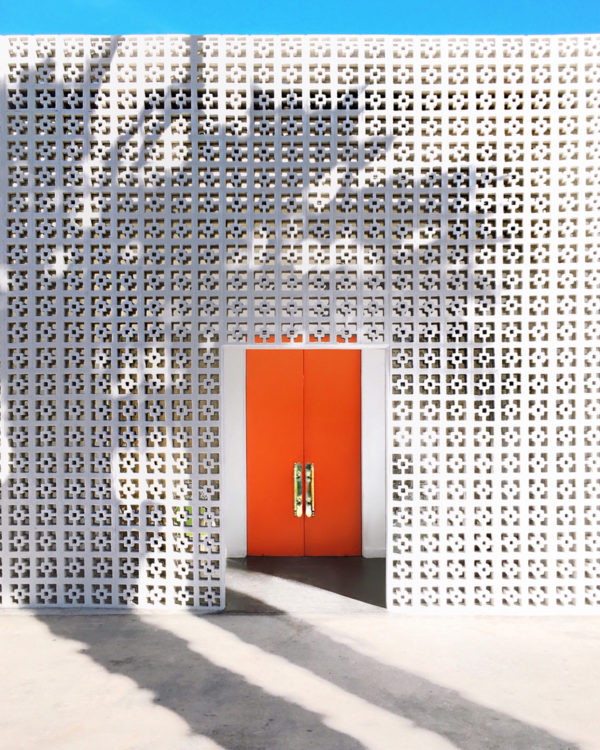 THE SAGUARO
Better known as… the rainbow hotel! We most often stay at The Saguaro for obvious reasons, the entire thing is painted rainbow!!! The decor is so fun and literally everything is photo-worthy. It usually has a younger crowd and typically there's a DJ at the pool on weekends. It has some great food options, free bike rentals and is right down the street from the neighborhood with all the fun doors! Oh, and it's dog friendly!
THE PARKER PALM SPRINGS
Maybe the most beautifully designed hotel… ever? You can thank Jonathan Adler for that. We stayed here on our mini-moon and it's definitely on the higher-end of the spectrum. Lots of amazing restaurants on site along with a great spa, and the grounds are G-O-R-G-E-O-U-S. It feels like you're in an oasis, with fire pits, croquet sets, lemonade stands and all sorts of things hiding in all different corners.
THE ACE HOTEL
Not as colorful (or colorful at all really) like the ones above but a pretty popular spot. The Ace actually used to be a Howard Johnson hotel (with a Denny's, now King's Highway) and it's pretty cool to see how they re-vamped it. They have two pools and a really cool wall that gets continually re-painted by different artists.
THE ALCAZAR
If you're looking for a quieter hotel, that's still right in the center of everything, check out The Alcazar! It's also owned by the Cheeky's + Birba owners and is right behind the restaurants! This is actually the hotel we rented out for our wedding and it's really cozy and beautiful. Each room is different and super bright white, with a quiet pool in the center courtyard. It's not one of the "trendy" ones but is a nice place for a relaxing getaway.
AIRBNB, VACATION PALM SPRINGS + FLIPKEY
I absolutely love renting a house in Palm Springs if we're going with a group. I've done it for a blogger retreat, a girls weekend and for our anniversary weekend. There are SO many cute mid-century houses with private pools, great yards and colorful doors. The Harlow House is one of our favorites! It has a pink door! When we rented one for our girls weekend, we did a quick trip to the grocery store for breakfast + snack stuff and kind of just hung at the house all day snacking and went out exploring at night when it was a bit cooler. It was the best.
WHERE TO EAT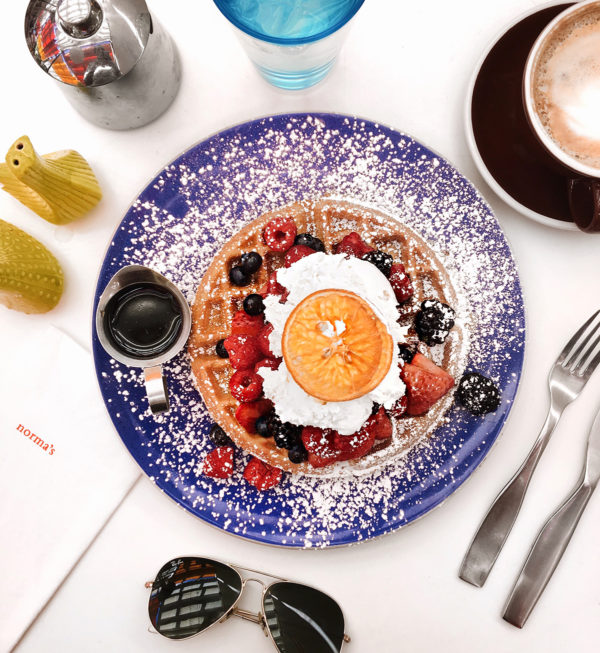 Breakfast
CHEEKY'S
Probably Palm Spring's most popular brunch spot. The line gets CRAZY, especially on weekends, so be sure to get there early to get your name on the list, unless you don't mind the wait! Their menu changes weekly, but the cheddar scones, bacon flight and bloody marys are staples.
NORMA'S
Not gonna lie, this place isn't cheap, but if you're staying at The Parker or visiting it for photo ops, it's a fun spot to hit up! Really cute outdoor patio.
KING'S HIGHWAY
King's Highway is attached to the Ace Hotel. Great breakfast (and lunch) menu and has a kind of "hipster" diner vibe. If you're into that. Ha!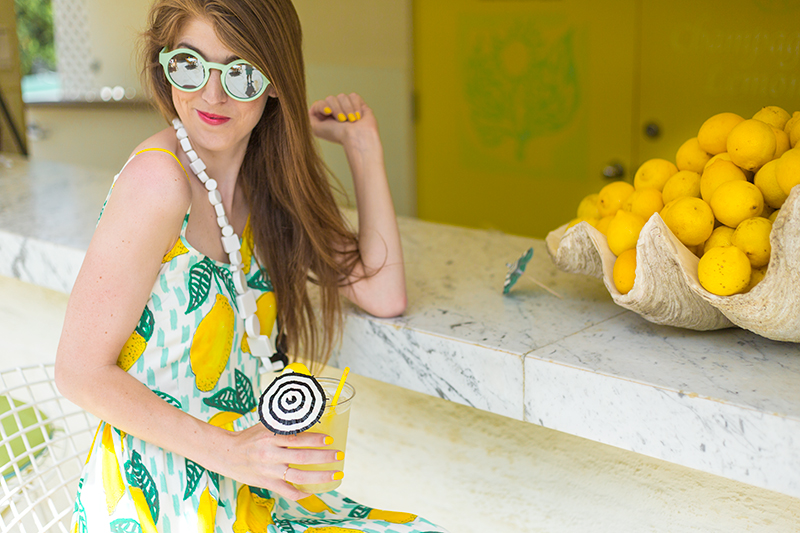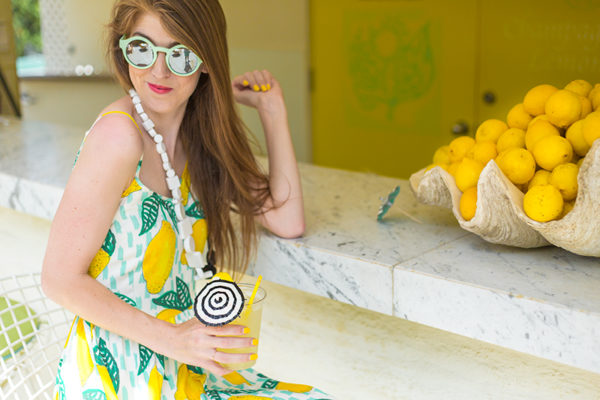 Lunch + Drinks
THE SANDWICH SPOT
Our fave sandwich shop!!! They're a no frills sandwich shop with a really awesome menu with equally hilarious names. I always get the veggie sandwich AKA The Dream Killer and it's one of the best I've had.
FRANKINBUN
A quirky, yummy hot dog + sausage spot with a peach + teal color palette and hot dog wallpaper!
LEMONADE STAND AT THE PARKER
You can only get drinks (spiked lemonade) here if you're a guest at The Parker but it is the CUTEST spot, so swing by anyway if you pop by the hotel to check it out.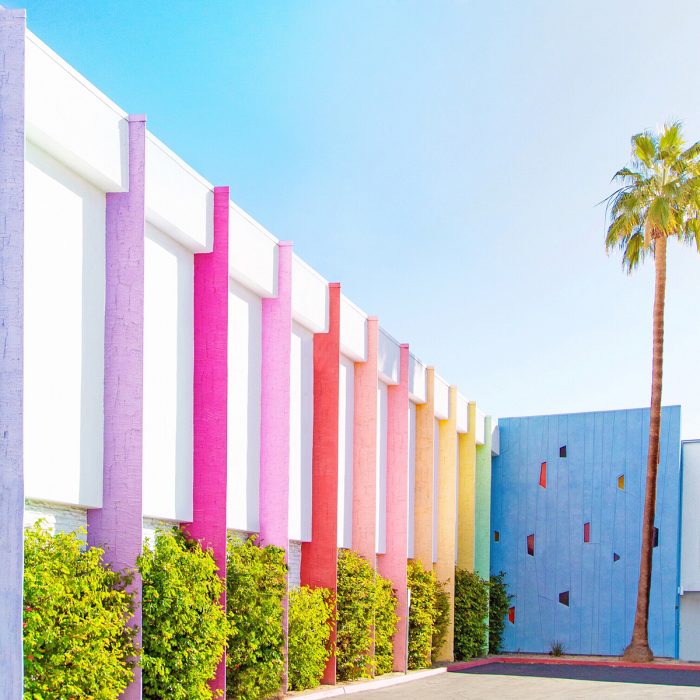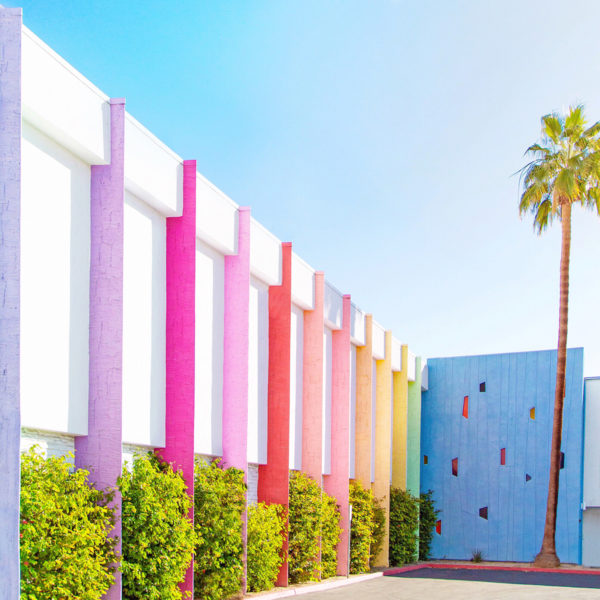 Dinner
BIRBA
Birba is owned by the same people that own Cheeky's and it's right next door! It's an all outdoor Italian restaurant and bar, with it's primary focus on pizza. They have great salads, great pizza and just a really pretty environment. It can get busy so try to make a reservation ahead of time!
WORKSHOP KITCHEN
This restaurant is gorgeous. It is literally floor to ceiling concrete and completely stunning, with a cute outdoor patio too. The food is also delicious, with a farm-to-table menu that's constantly changing and some really great cocktails. If you just want drinks, there's a bar at the back of the restaurant you can head to!
EL JEFE
El Jefe is located in the lobby of The Saguaro. It has a tequila bar and delicious tacos, also some of our fave guacamole ever. Great for happy hour or for a casual dinner!
BILL'S PIZZA
This is a straight up, classic pizza joint. It's not fancy and it's not cute but the pizza is really good and it's cheap. The pizza has actually been on a couple "Top Pizza in the US" lists so if you're looking for a really casual spot and a darn good slice of pizza, this is your place!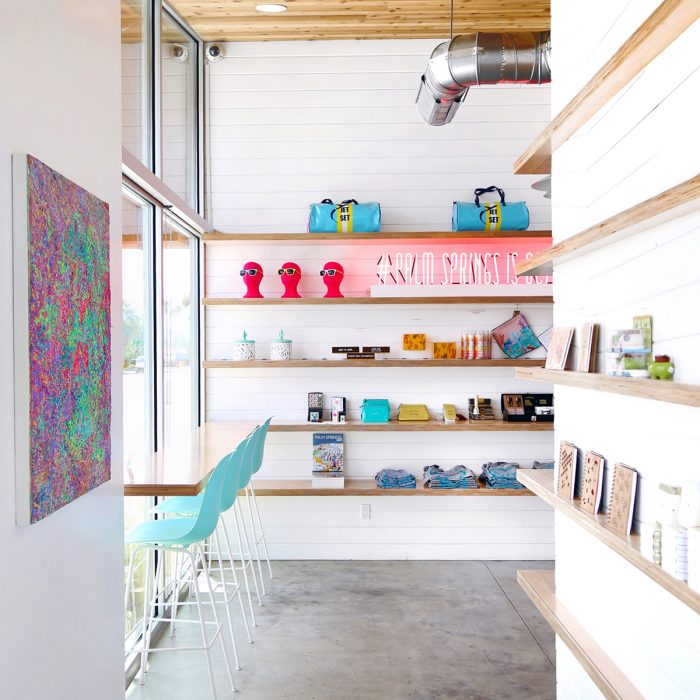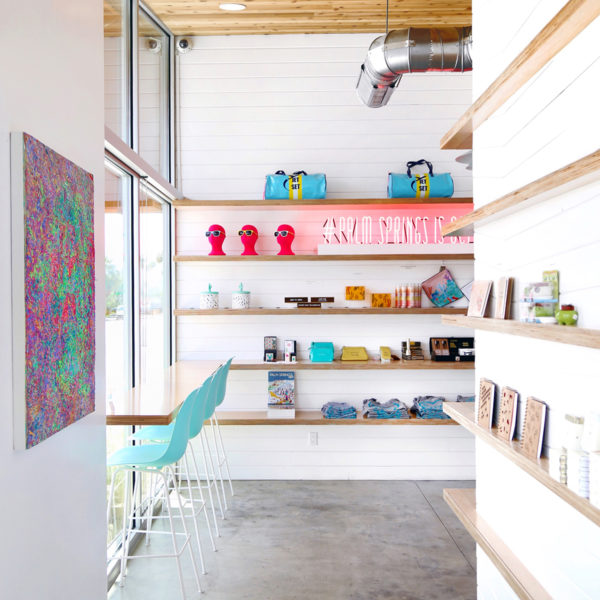 Coffee + Dessert
JAKE'S
If you follow me literally on any platform, you know about my love for Jake's cake. So a backstory: Jake's cake actually comes from Over the Rainbow, a bakery in Palm Springs. However they only serve cupcakes at their bakery and I much prefer a slice of cake. SO, back to Jake's. Jake's has a great brunch and dinner menu but I go mainly for the cake. The cake's change out regularly so I can't tell you exactly what flavors they'll have. Any of the chocolate ones are our fave but honestly, they are all good. It's the cake we had at our wedding and the best cake I have ever had in my life. Unless it's a high-traffic week (like Coachella or Modernism Week) they will usually let you get a slice to go if you don't want to have a full meal there. ENJOY!!!!!
ICE CREAM & SHOP(PE)
An ice cream parlor meets cute gift shop! Jeff's fave is the lavender!
GREAT SHAKES
I LOVE THIS PLACE!! They have great shakes (Ha, pun intended) and they top them with a tiny mini donut! But what I love more is all the old school candy they sell and this really funny candy timeline they have displayed in the store that has random facts about all sorts of different candies! #nerd
ERNEST COFFEE
An awesome coffee spot right in the middle of the design district! Try the cold brew!
SHIELD'S DATE FARM
Get the date shake. That is literally all you need to know. Haha!
WHERE TO SHOP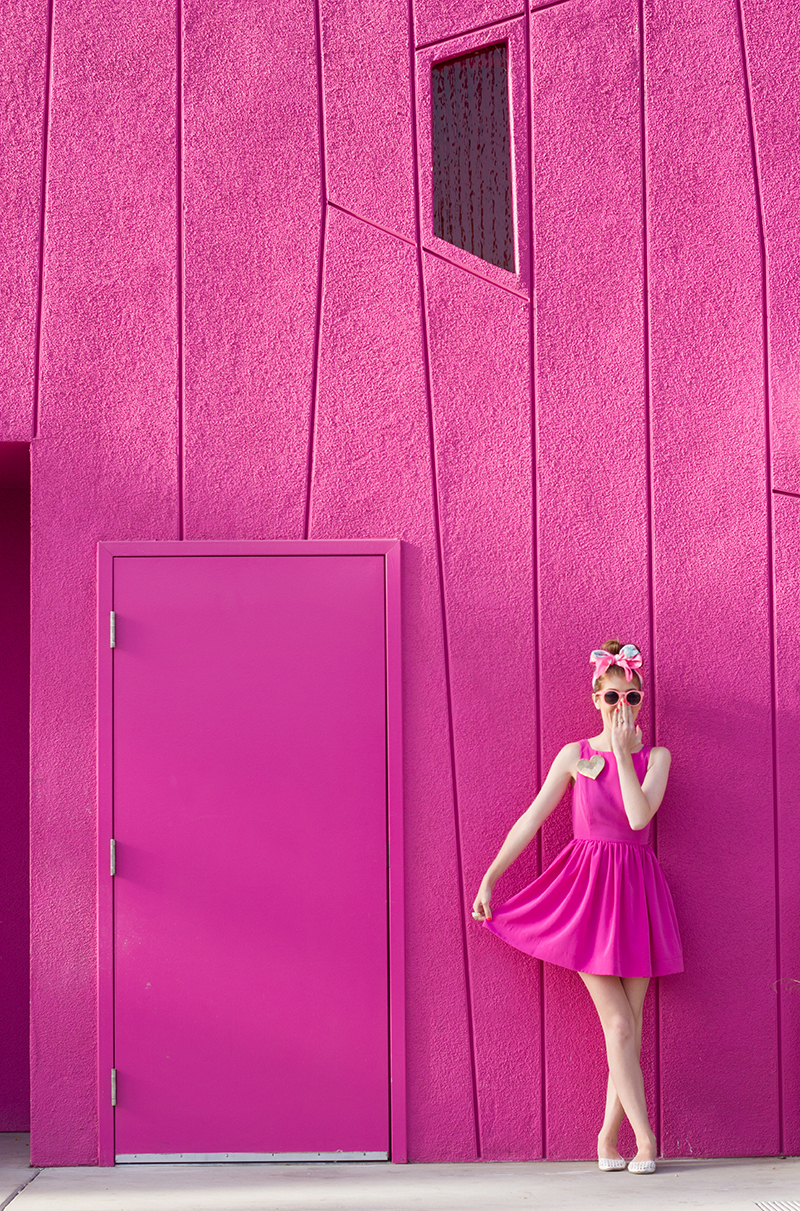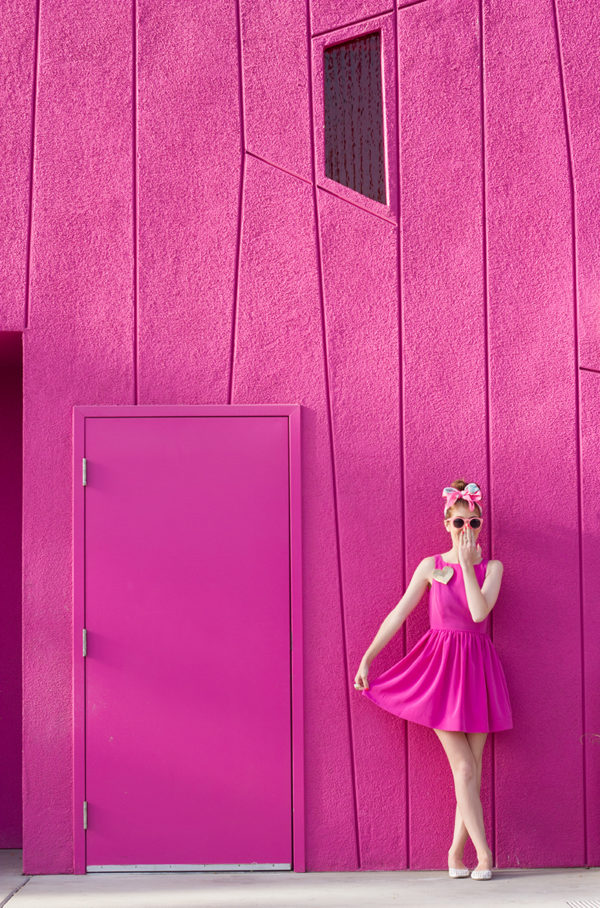 DAZZLES
I love this shop!!! They have such a fun selection of colorful vintage jewelry and brooches and always seem to have some great Blendo glassware sets.
THE FINE ART OF DESIGN
Probably hailed as one of the best vintage shops in the area. This one is actually a bit outside of Palm Springs, in Palm Desert, but the selection makes it well worth it. And the owner, Nicolas, is awesome and has such an amazing eye.
THE FRIPPERY
This shop is right next door to Jake's and has a great selection of colorful vintage clothes. It's tiny but packs a lot of awesome pieces inside!
UPTOWN DESIGN DISTRICT
North Palm Canyon, one of the major streets that run through Palm Springs, has a TON of awesome design shops. Trina Turk, Pelago and Just Modern are a few faves, but you can start there and just stroll through the area. There's lots of art galleries as well!
WHAT TO DO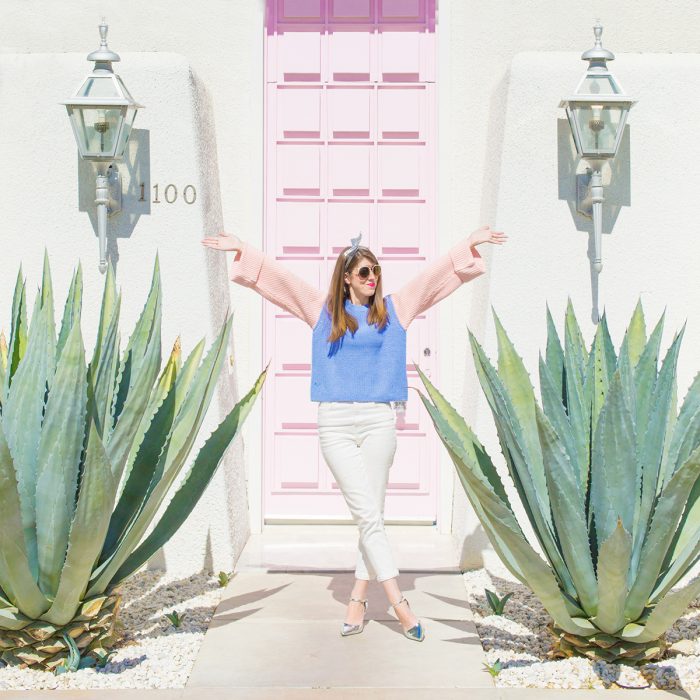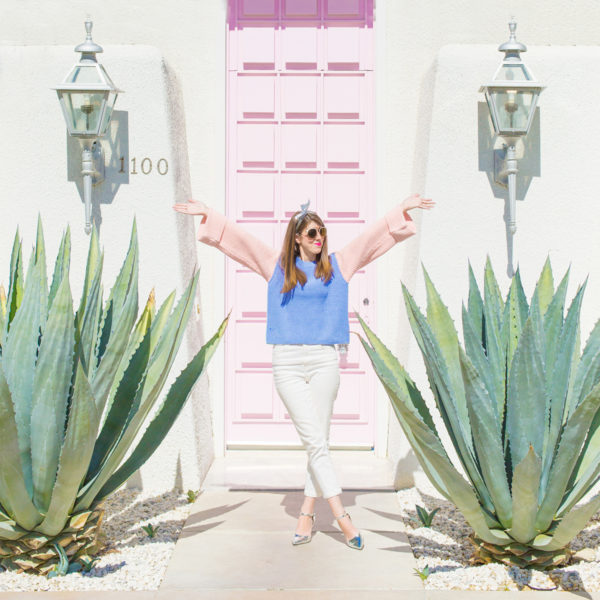 MOORTEN BOTANICAL GARDEN
If you want to frolic amongst over 3,000 cacti, succulents and other desert plants… this is your PLACE! It's family owned and a Palm Springs staple, but try to go early to avoid the high-heat in the middle of the hot Palm Springs days!
PALM SPRINGS AERIAL TRAMWAY
If you want to get a different view of Palm Springs (and aren't afraid of heights!) take a ride on the Palm Springs Aerial Tramway. It's a rotating tram car that takes you along the cliffs of the canyon and wayyy high up above Palm Springs for a seriously awesome view.
#THATPINKDOOR + OTHER AWESOME HOMES
Our fave Palm Springs activity is exploring the neighborhoods and checking out all the awesome houses. A great place to start for this is on E Sierra Way. That's where the pink door is, the famous pool float lions, and a few other awesome homes. You can bike there or drive through and then just get lost exploring the other streets nearby!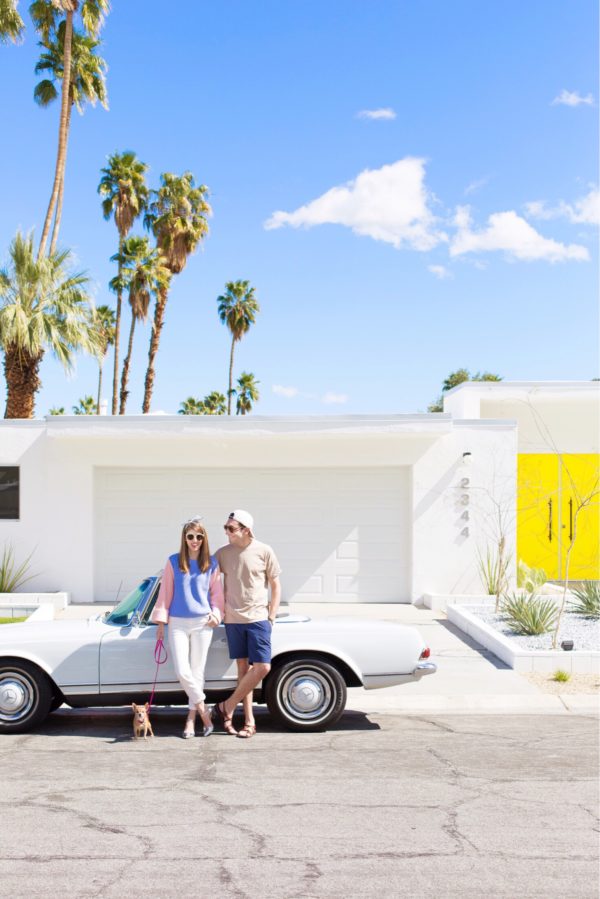 Photos by Jeff Mindell | Map + Graphics by Katy Jones
SaveSave
SaveSave