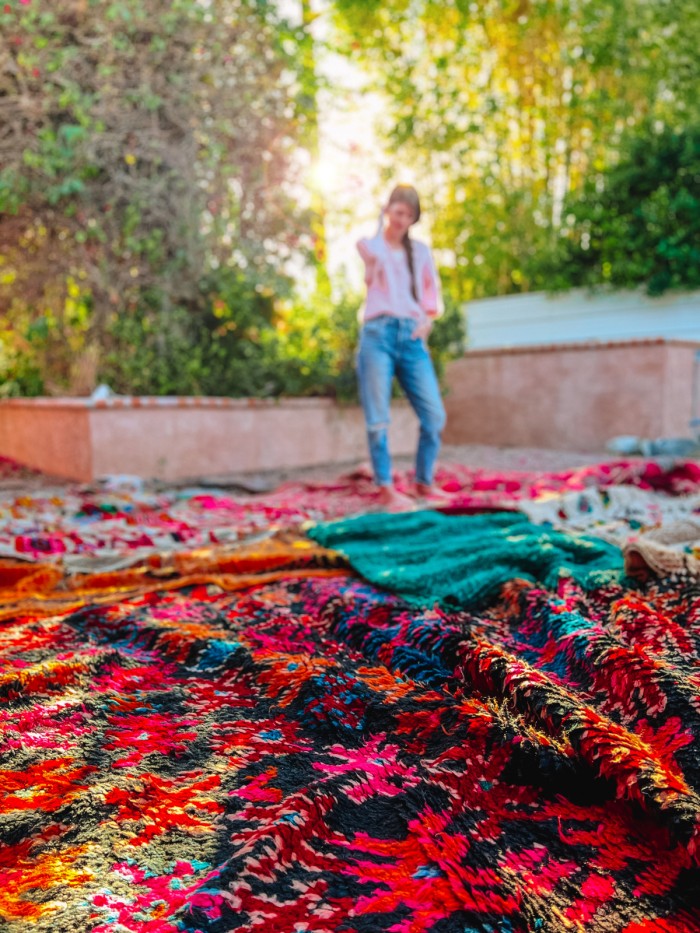 When you're ready to renovate or decorate a room, the options are endless. Not only when it comes to style, but when it comes to budget. What's worth the extra money? Where can I save and never know the difference?
Today I'm going to tackle exactly that for my next installment of my budgeting series with You Need A Budget (YNAB), a budgeting app that approaches things differently and allows you to get a handle on the money you have right now.
YNAB has an entire section on budgeting, saving for and buying a house if that's a chapter of life you are embarking on. And in this post, I'll take that a step further to walk you through some of those budgeting decisions that come immediately after buying (or moving into) a new home.
With any renovation, a large part of what you choose to spend your money on will be what you value most, but the below splurges and saves will hopefully act as a good guideline for where we and many others found our money best spent.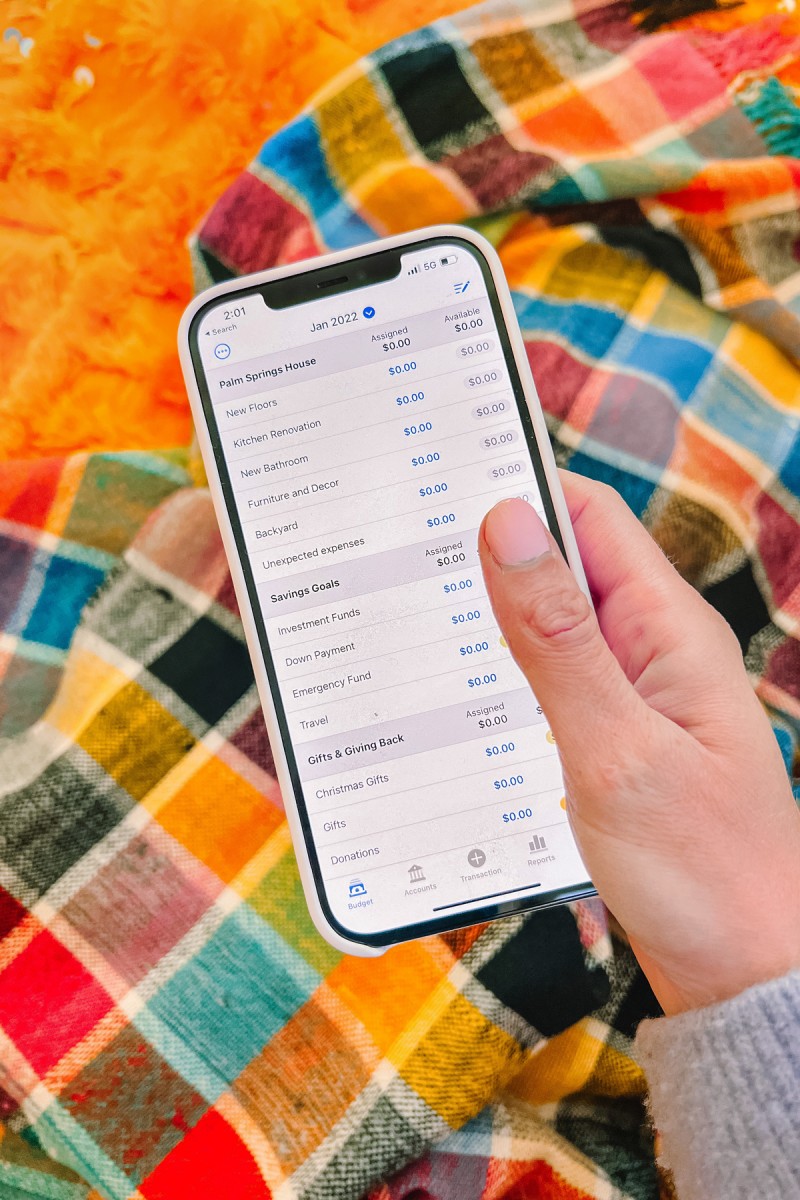 Budgeting for Renovation & Design Projects
You can see above an example of some of the categories in our budget.
YNAB allows you to create a many categories as you would like within your budget and you can easily reallocate money between them. This is a great asset as you plan for a renovation project for a room or an entire home. Here are a few thought starters on how to structure your budget:
Broadly, by Room: Initially when saving for multiple upcoming projects at once, it may be helpful to create different budgets for different rooms overall. This would be one large budget that would cover every expense from construction to furniture. It's a good way to set a realistic overall budget goal.
By room and category: Once you've got enough budgeted for your project, you may want to further break it down by category, like flooring, paint, furniture, electrical and more.
Unexpected Expenses: This category is integral in any renovation because there are always unexpected expenses that pop up. Budgeting for that up front will alleviate a lot of the stress as these surprises arise. And, if you find you over budgeted for any item, you can move that money over to the unexpected expense category during your project just in case you need to use that elsewhere.
YNAB has you budget with the money you have now instead of trying to predict the future, so you'll enter your project with a real picture of what you have to spend as soon as you break ground.
Splurge
These items are what I've found to be worth allocating a larger portion of our project budget to. Knowing what you want to splurge on ahead of time allows you to save accordingly ahead of time, or it allows you to be realistic with where more money needs to move to as you break down your cost categories.
The below elements of a home are worth the extra cash up front.
Floors
Floors are, arguably, the most "used" item in your home. They also are often the longest lasting decision you make about your home.
They will take the biggest hit when it comes to wear and tear and they are the MOST inconvenient to replace once you move in. They also are one of the first things buyers will look at if and when you sell your house.
In both homes we've now owned, we've focused on getting the floors right before moving in and it has been worth it's weight in gold even when we've had to sacrifice budget elsewhere. They're in every room and one of the largest decor elements you have to work with when designing a space.
If you are weighing budget options, always consider putting more into your floors, both to do them upfront and to pick the highest quality material your budget will allow. They will likely be the longest lasting decision you make.
Windows
As someone who lives in a house with relatively new, but cheap and not properly installed windows from the previous owner, allow me to step on my soapbox. Splurge on windows. Yes, it's a major splurge, but if you have to replace any windows, it's best to do it right.
The right windows will not only improve the entire look of your home (inside and out) but save on energy costs, too.
And on that note, if you have a dark room, a skylight can truly transform a space.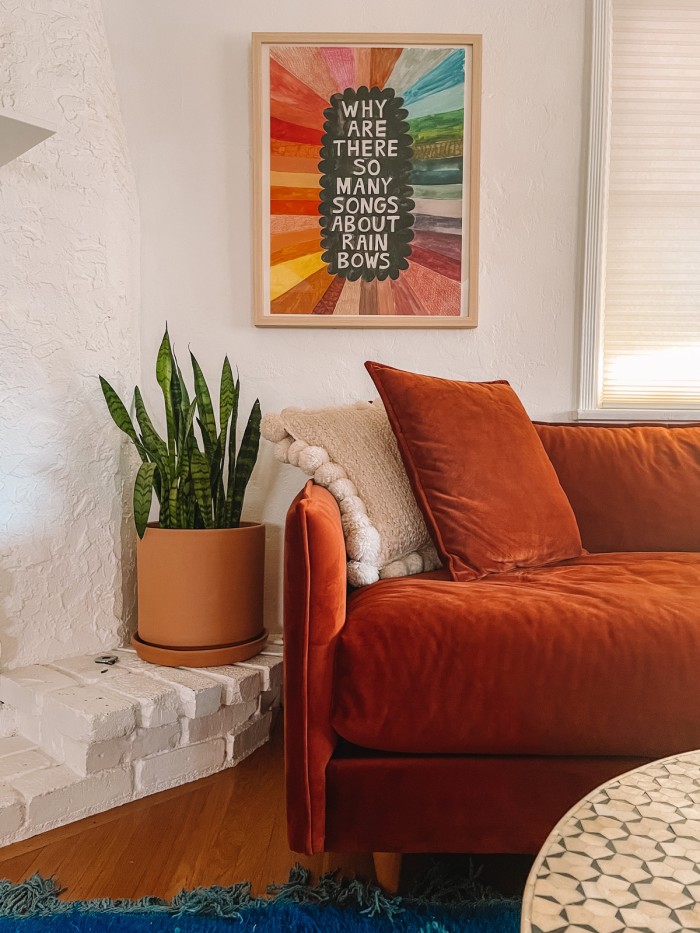 Items You Spend The Most Time Sitting On
Three items you'll likely spend most of the time sitting (or laying) on in your home: Your couch, your mattress and your office chair (if you work from home).
These are ideal items to splurge on because they will get the most use so you want to love them and they need to be durable.
Lighting
Lighting affects both the look and the mood of a room. A well designed light fixture can anchor the look of a space and elevate other items you can easily save on.
Hardware & Fixtures
I am a firm believe that good hardware can fix almost any cabinet or bathroom. Something so small can overhaul the style of an entire piece or room. Before making a large financial commitment to replace tile, vanities, cabinets and more ask yourself "Could this be fixed with new fixtures or hardware? And a coat of paint?"
You can see above the difference replacing the hardware on our bathroom vanity made in the look and feel of the piece!
To touch specifically on brass hardware, there is a wide variety in tones (and durability) of brass finishes and often spending a little bit extra will allow you to get a much higher quality look.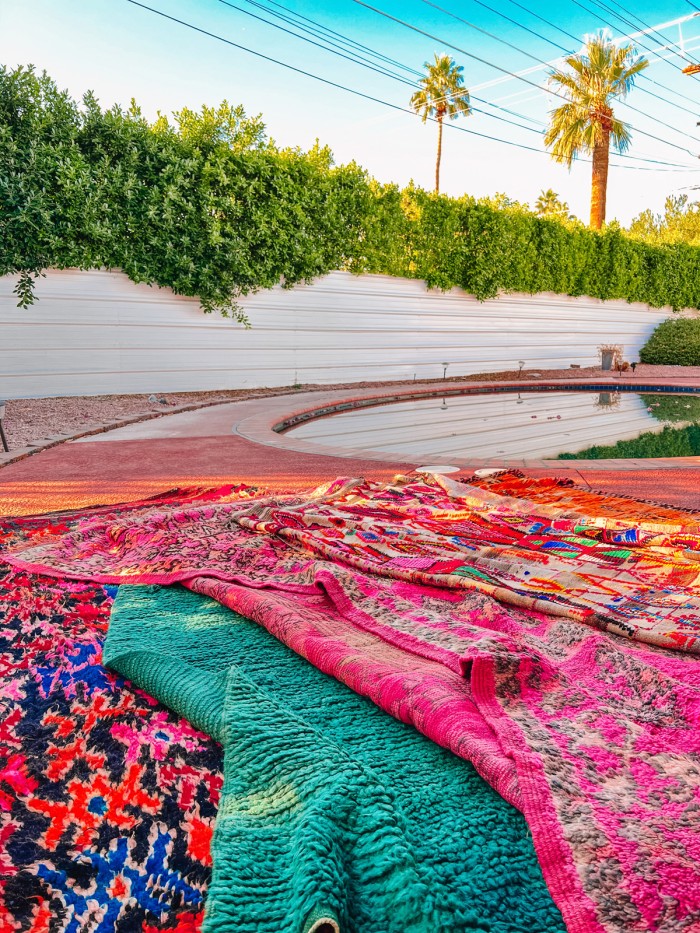 Heirloom Pieces
Consider making a budget category for heirloom furniture pieces or decor items that you'll have forever. Do this for items you don't need right away, but would like to replace someday. Saving towards this investment will save you money in the future as you won't need to replace it over and over again.
When it comes time to invest that money, consider doing so in natural materials that stand the test of time. Like solid wood, natural wool and more. This could be a beautiful sideboard that could work in a dining room, entryway or more as your needs change. Or it could be vintage, collectible pieces like, in my case, rugs, that are beautiful and also durable.
This could also mean saving to eventually custom reupholster a quality piece of heirloom furniture handed down to you to give it new life!
Save
Now, let's talk the best ways to save when renovating and decorating. This will be a combination of not just items you can buy the less expensive version of (and never know the difference!) but also ways to get thousands off your construction and installation costs, too.
Keeping The Layout
Moving plumbing and electrical is where costs really add up. If at all possible, try to salvage some or part of the layout of your kitchen and bathrooms. You can save thousands and thousands by keeping toilets, ovens, tubs and sinks where they already where or close to it.
Similarly, want new light fixtures? Try to simply replace the ones you have in the same spot. Every light that needs to be moved means moving electrical, patching dry wall and painting. It adds up!
The more you can keep the footprint of the permanent fixtures in your house the more you will save.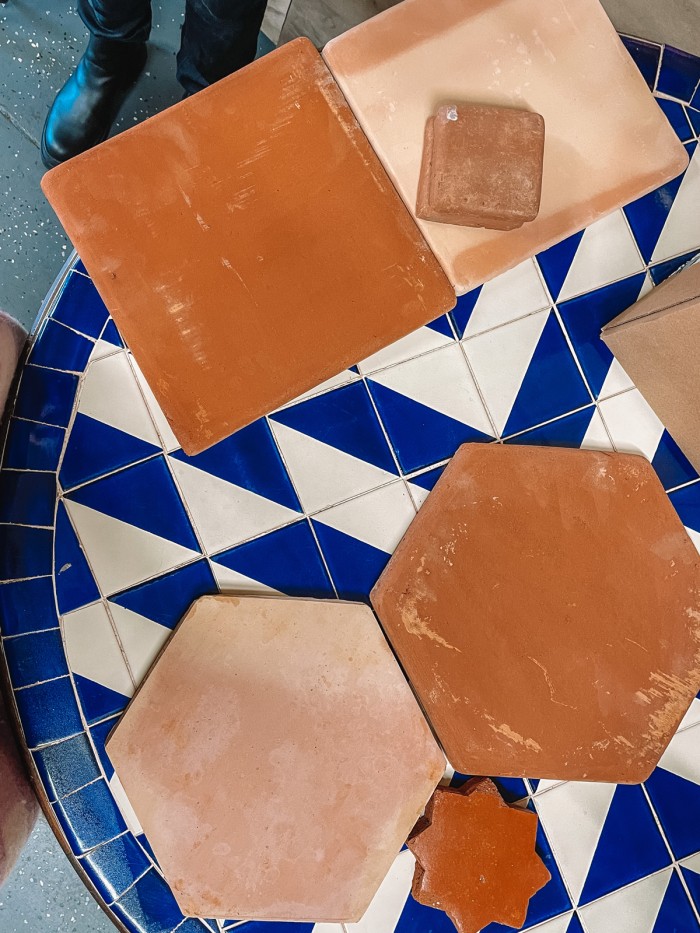 Tile Pattern
The more cuts, the more money it's going to cost. When making a decision about tile, the size and pattern are two of the biggest factors in determining your overall cost for the project. Smaller tiles and more intricate shapes are going to be more expensive to install because they are more labor intensive, and require more cuts around walls, corners and fixtures.
We saved about $4-6k, between cost of tile and cost of install off our original estimate, by choosing square tiles instead of hexagon tiles for our flooring in our new house. We were able to move that to our "unexpected expenses" category which added up quite quickly.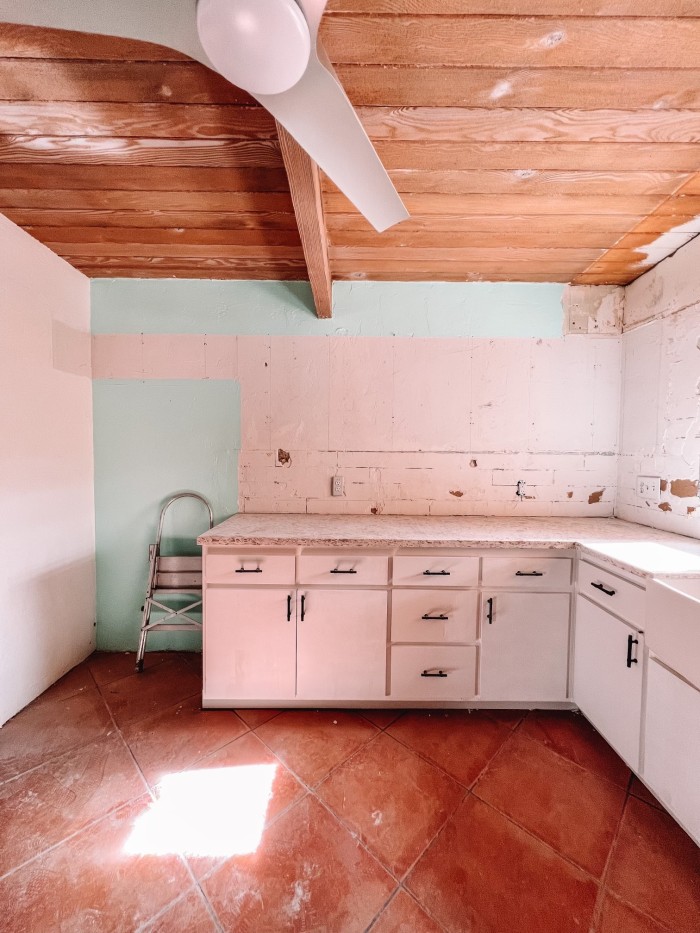 Cabinets
Custom cabinetry is beautiful, and also a massive investment. While we've only lived with our big-box kitchen for four years, we are absolutely thrilled we made that choice and saved thousands instead of investing in custom cabinetry. It has held up quite nicely and there are so many options now with pre-fabricated cabinets, you can almost always find something that fits the needs of your space.
Consider pre-fab cabinets or giving your existing cabinets (like the ones above) a facelift with fresh paint and add that high quality hardware from the splurge section if you aren't ready or able to make a custom cabinetry investment.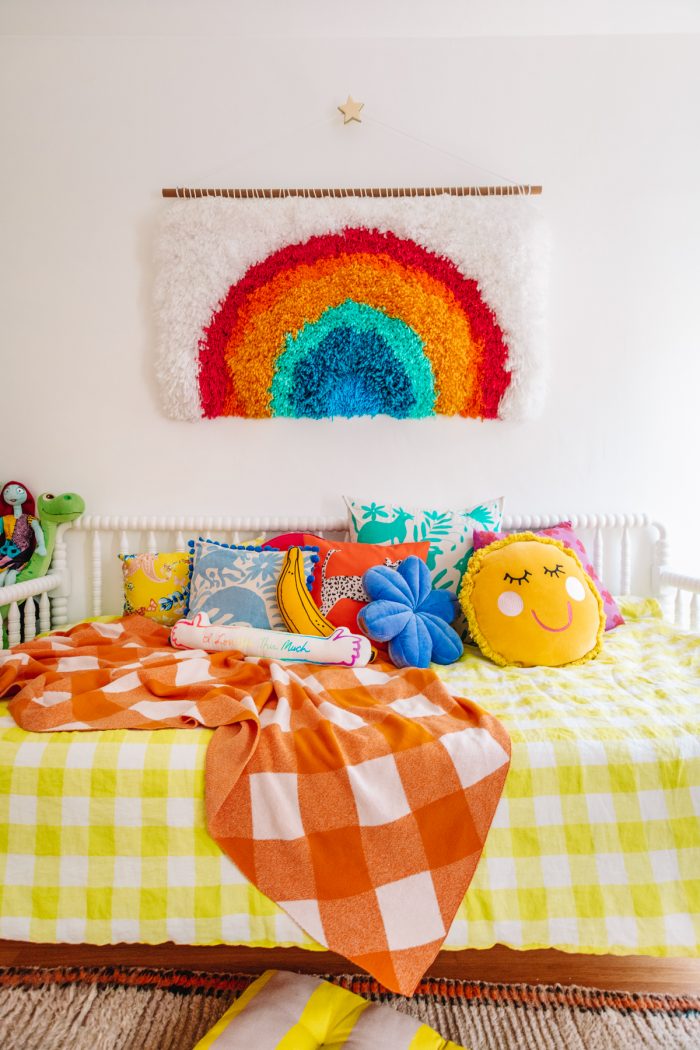 Second Hand Furniture
If you're in the market for a new piece of furniture, always always check second hand options first. Not only is it better for the earth but you'll often save a huge amount of money!
Tables, dining chairs, dressers, media cabinets and more are often re-sold in near perfect condition for a fraction of the original cost.
Set up alerts on second hand marketplaces for certain terms (brands, materials, items) or head to your local flea market and see what you can find there!
I got this practically new "big kid bed" frame for a fraction of a cost of buying it new by finding it secondhand!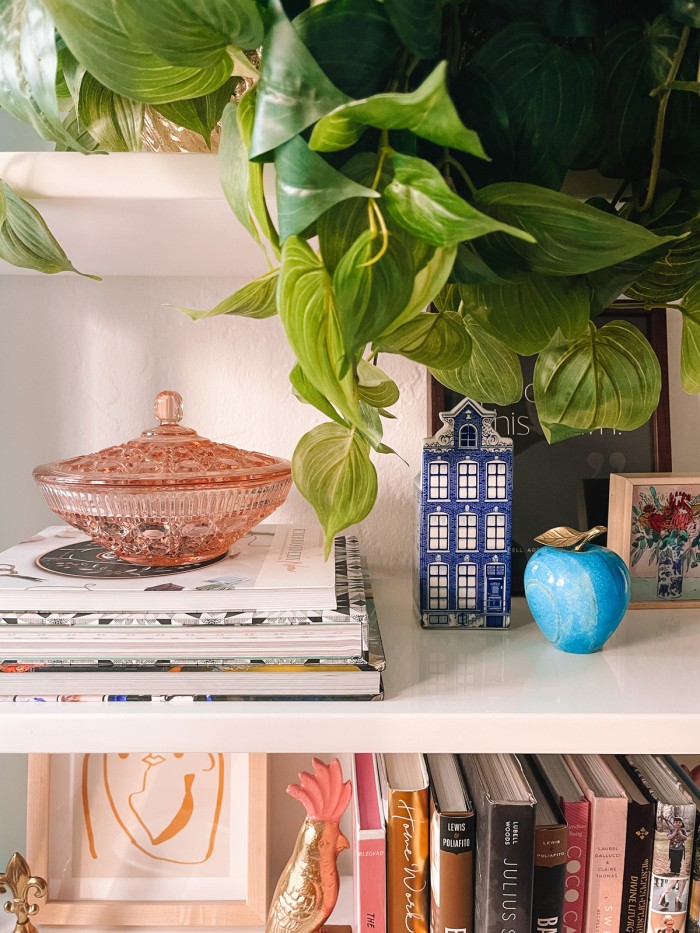 Second Hand & Vintage Decor Items
This is where your flea markets, thrift stores and second hand sites come in BIG time. Buying vintage decor items can instantly add a history and collected feel to your home that would otherwise take years to develop! And you can buy items like pottery, mirrors, candlesticks and more at a fraction of the cost if you are diligent about looking regularly.
Mirrors
Speaking of affordable mirrors, there are a lot of beautiful, affordable mirror options out there on the market now with simple, quality frames. If you decided to splurge on your tile, go with a clean budget-friendly mirror and nobody will ever know the difference!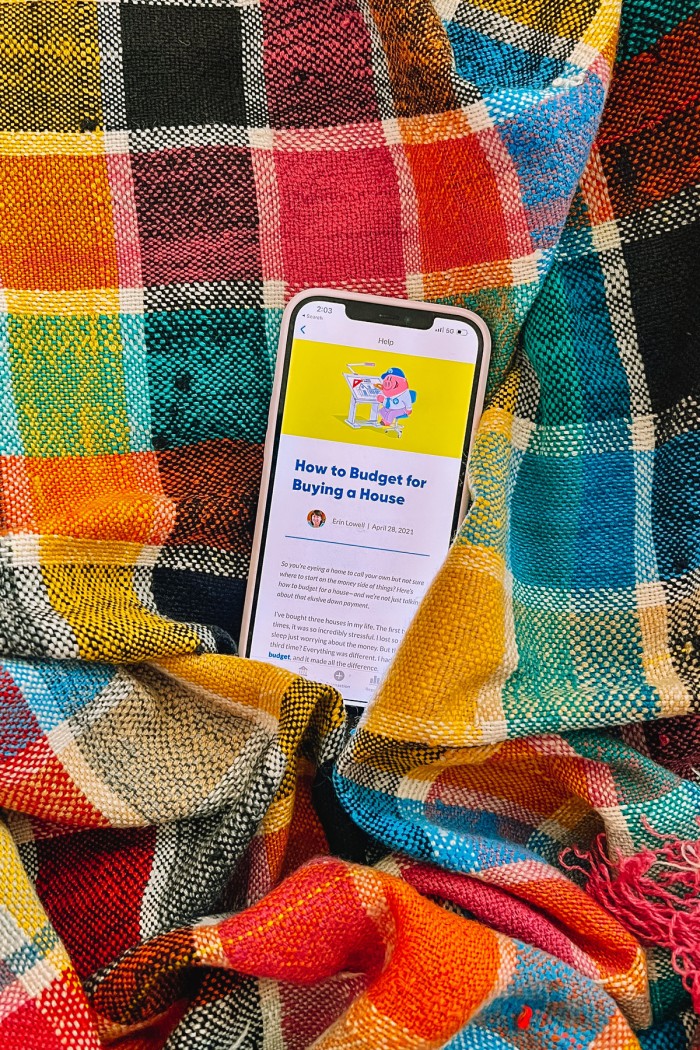 Are there any design elements I missed that you would consider an absolute splurge or save? I'd love to hear them!
If you've recently bought a home or are looking to get a better handle on your overall budget, you can get a free 34 day trial (no credit card required) of YNAB right now!
This post was created in partnership with YNAB. All content and opinions are that of my own! Thank you for supporting the sponsors that keep the Studio DIY party going! Read more about my editorial policies here.