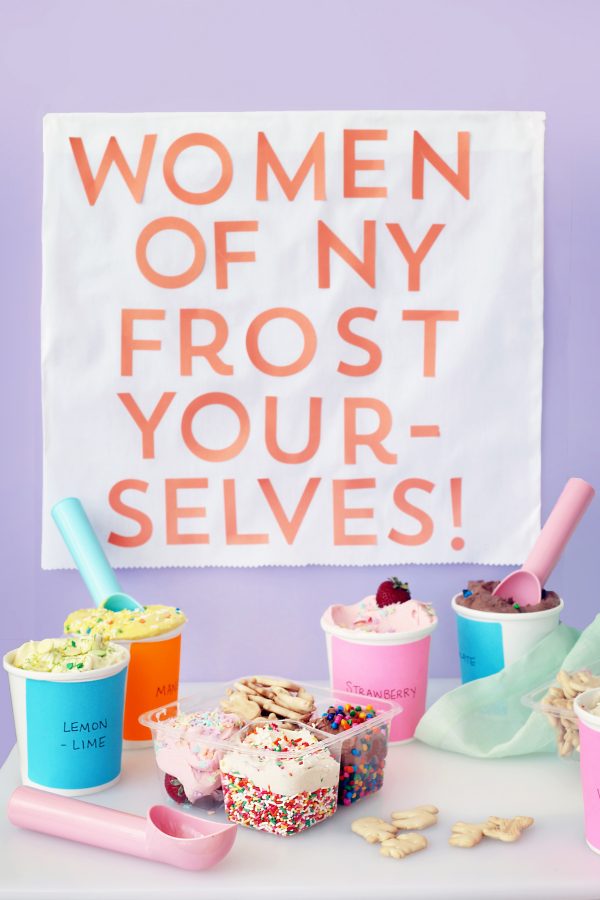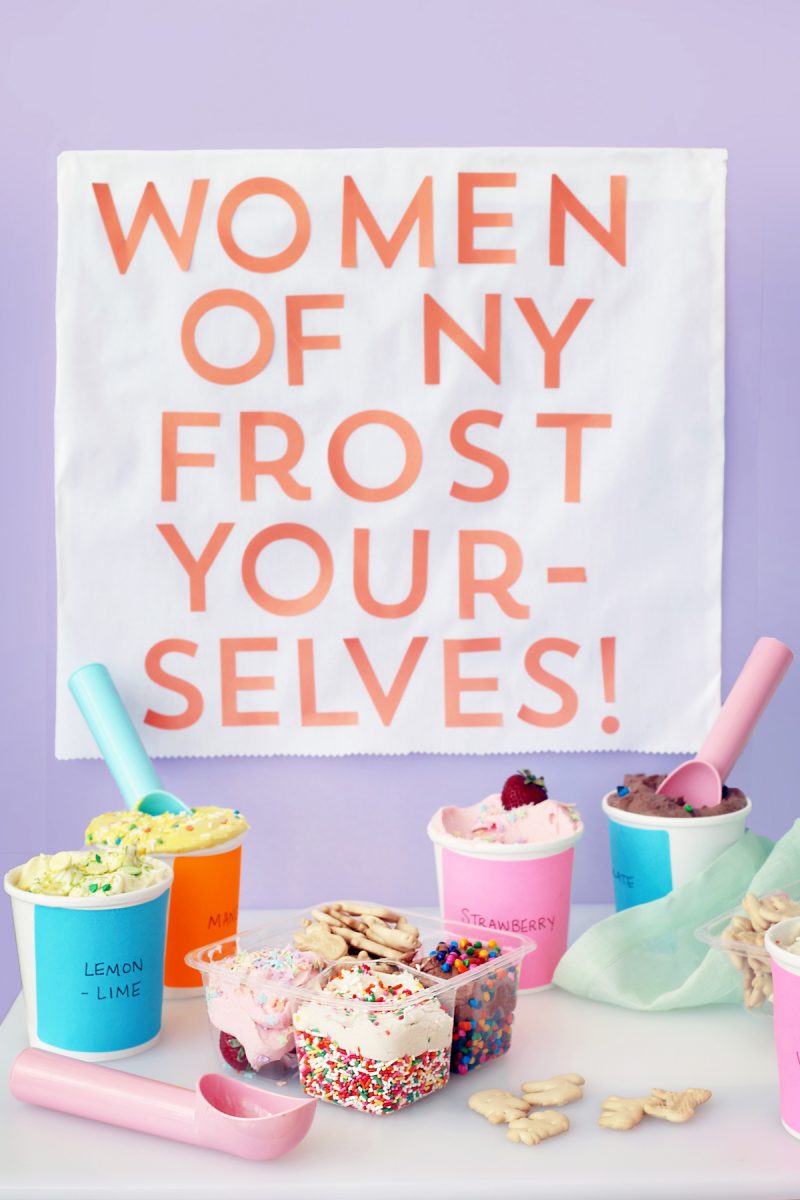 You guys!! So excited to introduce you to our newest food contributor, Erin Phraner of Hey, EEP! Erin's going to be sharing all sorts of yummy sweets and treats and apparently some epic puns and quotes too. Ha! Bonus points to everyone who tells us in the comments where that quote up there on the sign is from!!! My fave!!!!!! Take it away, Erin!
Hey everyone! I'm Erin from Hey, EEP! (If you're wondering how that's pronounced, it's EEP like beep!) here with a fun recipe and party idea for all of you 90s chicks out there! Are you ready for a DIY Dunkaroo Bar!? Today I'm sharing an easy "base" frosting recipe that's creamy, dreamy, vanilla-flavored and seriously belongs on everything! I've also created 4 mix-in ideas, so you can have a total of FIVE delicious frostings on your bar. Every 90s gal deserves a grown-up version of her favorite lunchbox treat—even if your mom (thanks, MOM!) didn't actually put them in your lunchbox!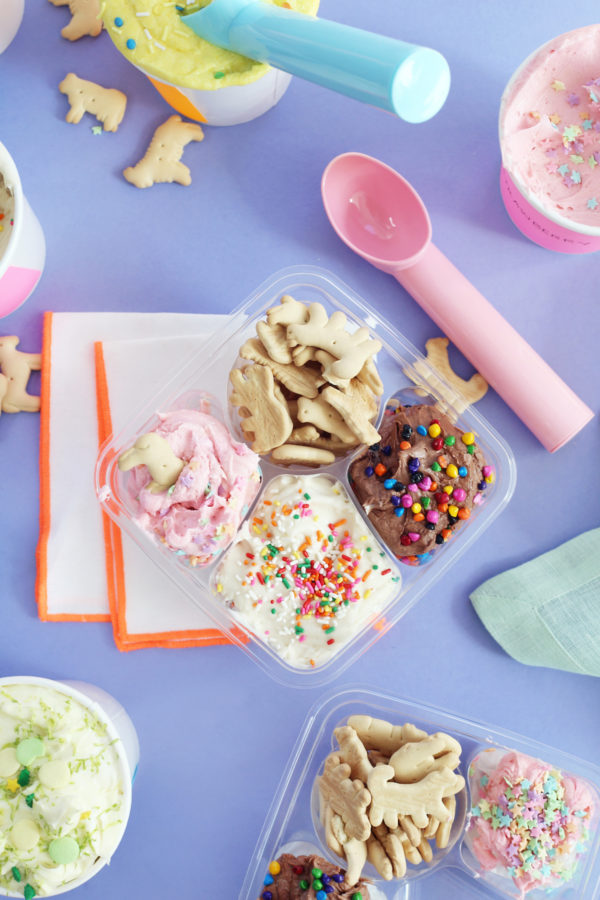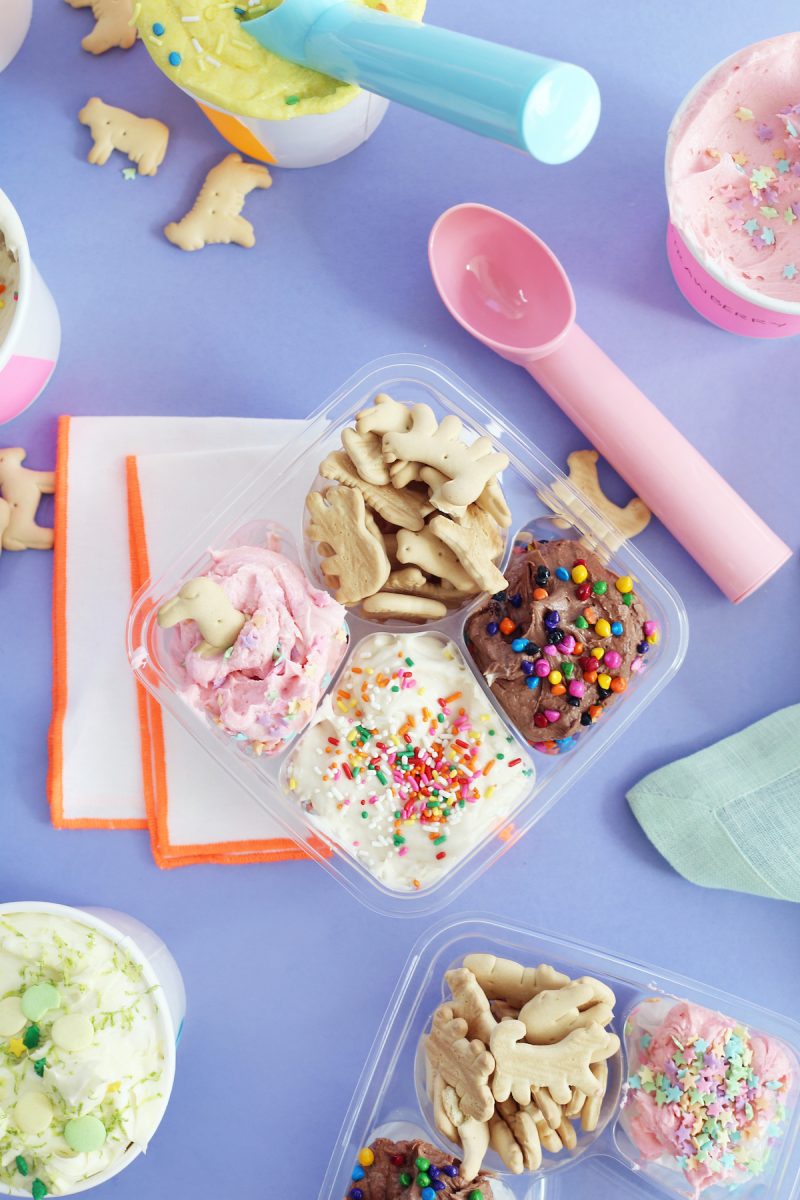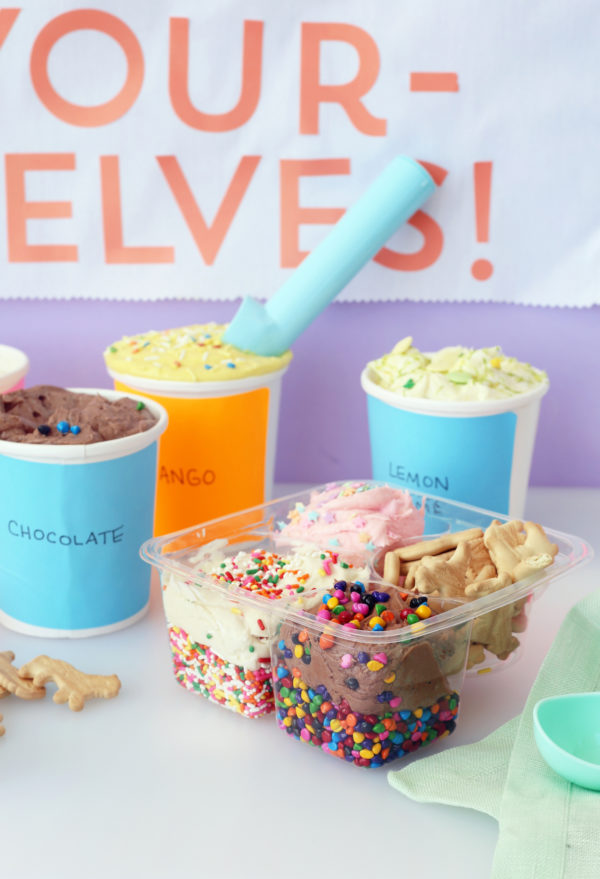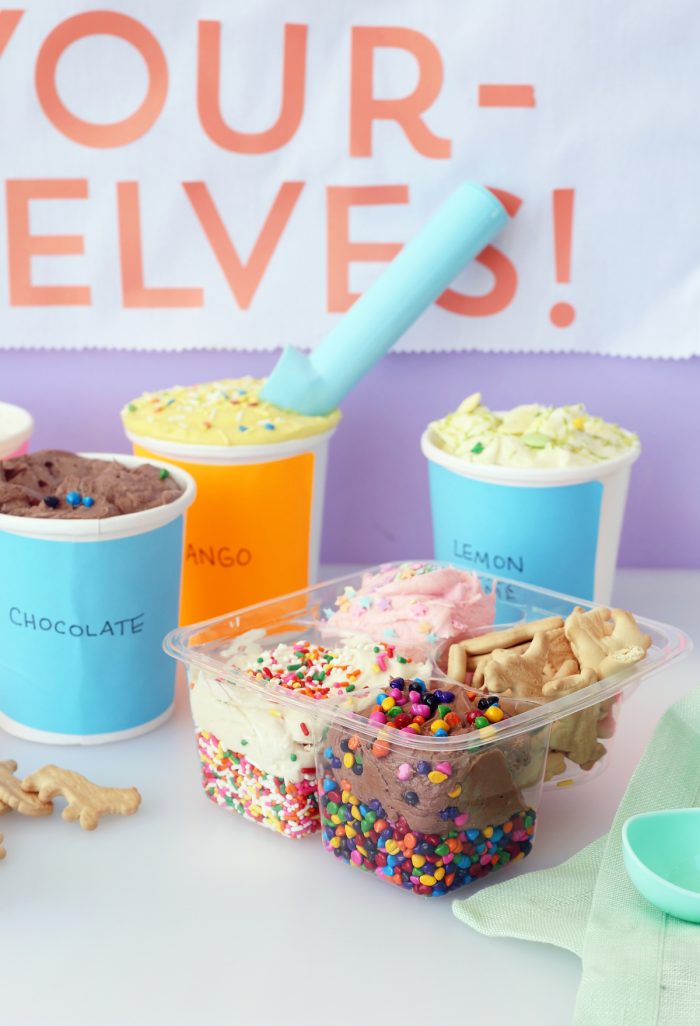 This recipe makes about 4 cups of frosting, which should be plenty for you and three or four friends. I happen to have a stand-mixer, which I love to use with the paddle attachment when making frosting. But you could totally do this with a handheld mixer or even a whisk and some elbow grease if you'd prefer—just make sure your butter is super, duper soft.
DIY Dunkaroo Bar
Ingredients
VANILLA FROSTING BASE

2

sticks unsalted butter

softened

1

tablespoon

vanilla extract

Pinch

of salt

4

cups

confectioners' sugar

sifted

¼

cup

milk

room temperature

CHOCOLATE FROSTING

⅓ - ½

cup

cocoa powder

optional

1 to 2

tablespoons

milk

optional

FOR LEMON-LIME FROSTING

Lemon zest

optional

Lime zest

optional

STRAWBERRY FROSTING

1

cup

strawberries

optional

1 to 2

tablespoons

granulated sugar

Confectioners' sugar

optional

MANGO FROSTING

⅓ to ½

cup

diced mango

Confectioners' sugar

optional

FOR SERVING
Instructions
In a mixture, beat the butter, vanilla and salt until combined. Slowly beat in the confectioners' sugar and milk until smooth. (You can add more milk or more sugar to make the frosting thicker or thinner, depending on your taste.)

For chocolate frosting, beat cocoa powder into the frosting until combined. Add up to 2 tablespoons more milk to thin out the frosting, if needed.

For the lemon-lime frosting, you can pick lemon zest, lime zest or both. Stir some into the frosting using a spatula. The more you add the brighter and more flavorful it will be.

For strawberry frosting, pulse strawberries in a food process until smooth. Transfer to a saucepan and heat over medium heat until simmering. Stir in granulated sugar to taste. Simmer, stirring occasionally, until reduced by half. Let cool completely. Beat, a spoonful at a time, into the frosting and adding more confectioners' sugar as needed until smooth.

For mango frosting, puree the mango in a food processor until smooth. Beat, a spoonful at a time, into the frosting and adding more confectioners' sugar as needed until smooth.

Top frosting with sprinkles and serve with animal crackers.

Tip: You can add food color to any of the frosting recipes to boost or change their color!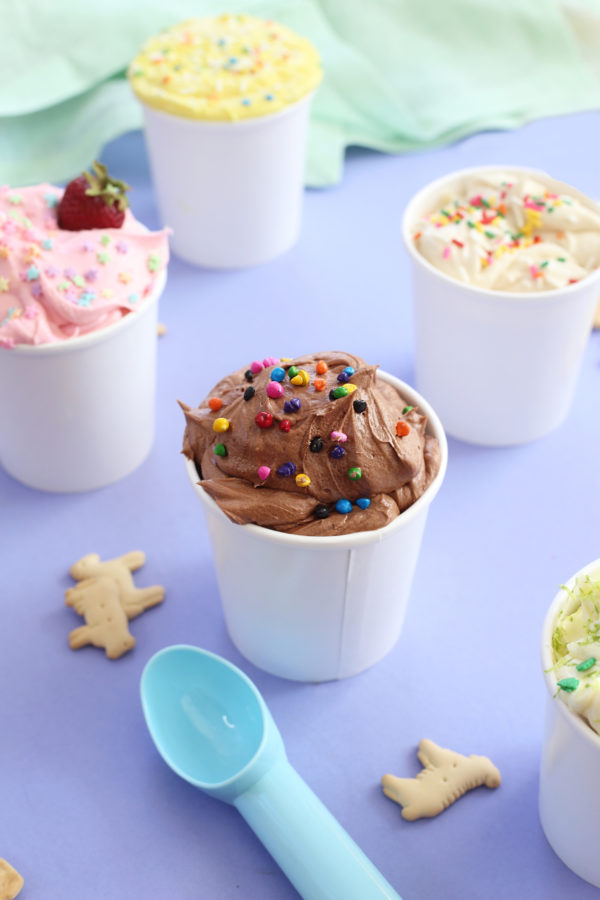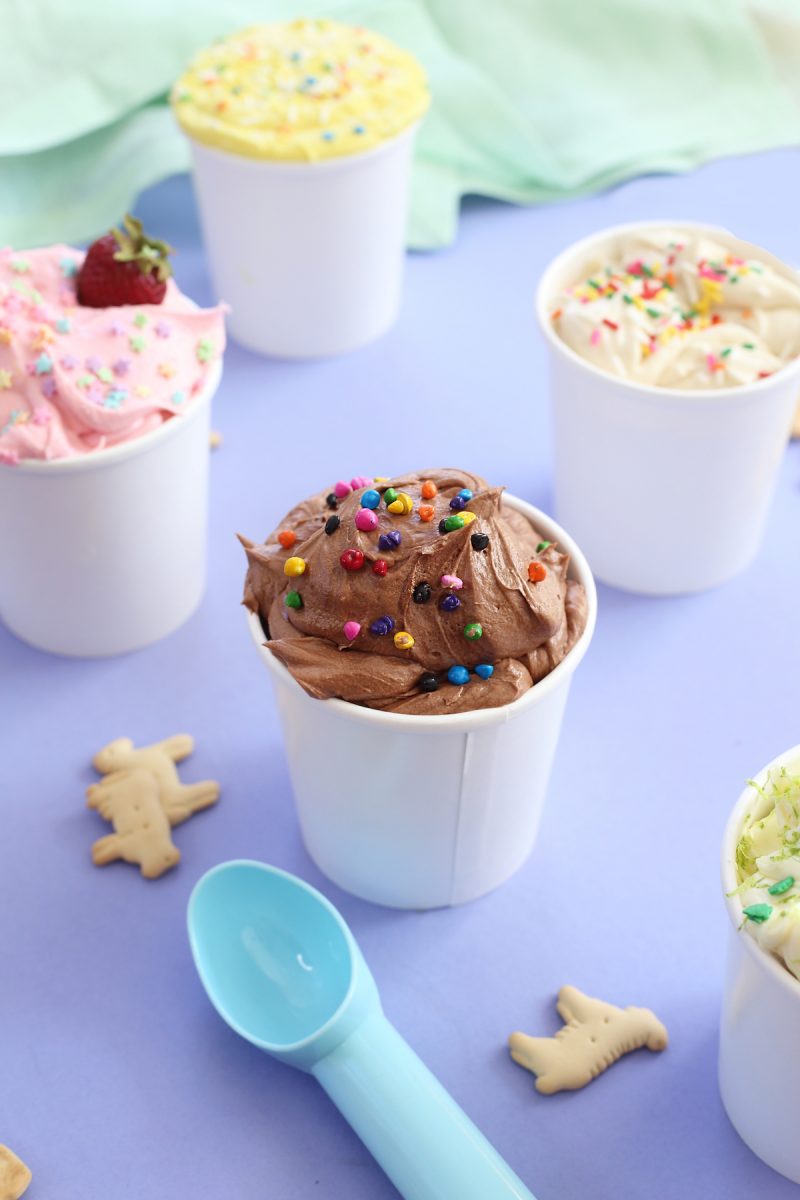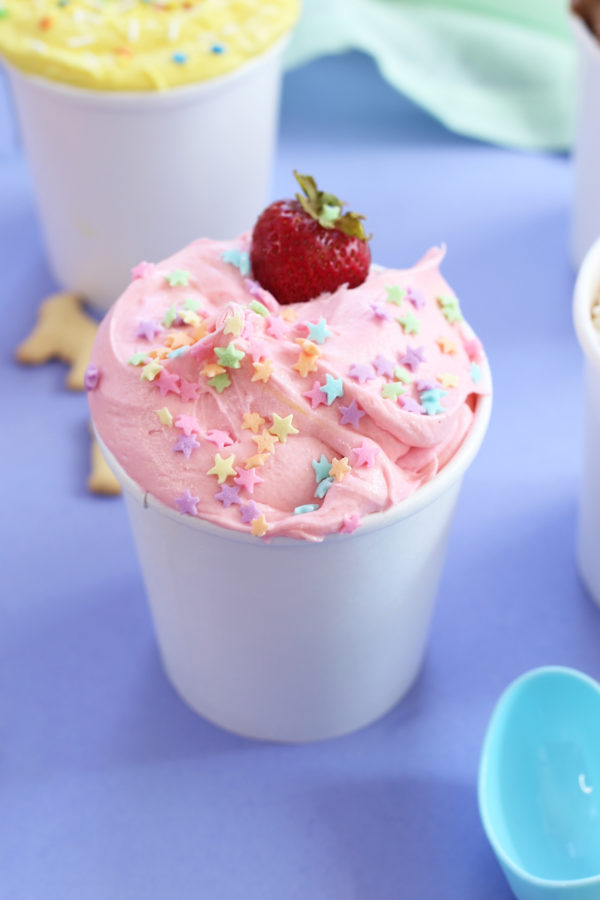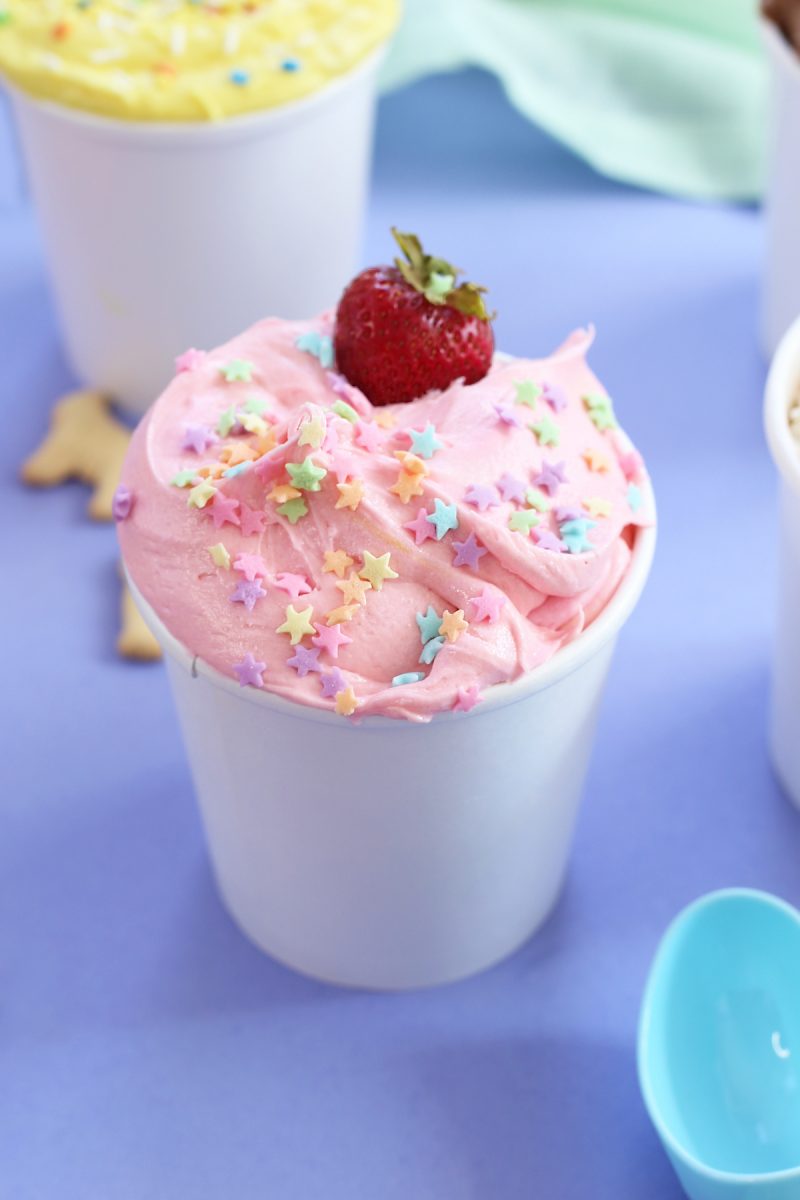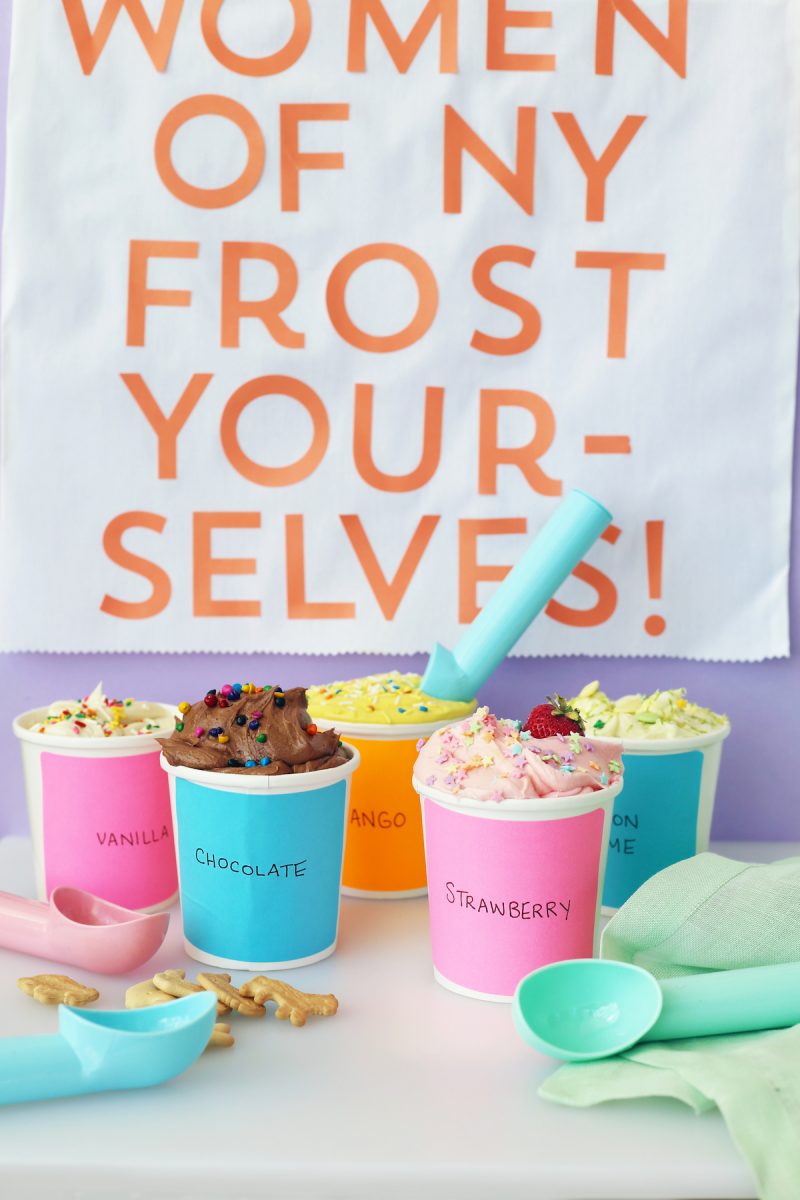 If you're looking for a cute serving idea, plain paper pint containers are perfect for holding the frosting. I uses these colorful labels and ice cream scoops to dress 'em up! I also snagged this GIANT tub of animal crackers for $25, which honestly feels like a steal. You can put out colorful party plates for your crew to use or try disposable food containers. I found these ones with different compartments so everyone could easily make a sampler tray for their dippin', dunkin' pleasure!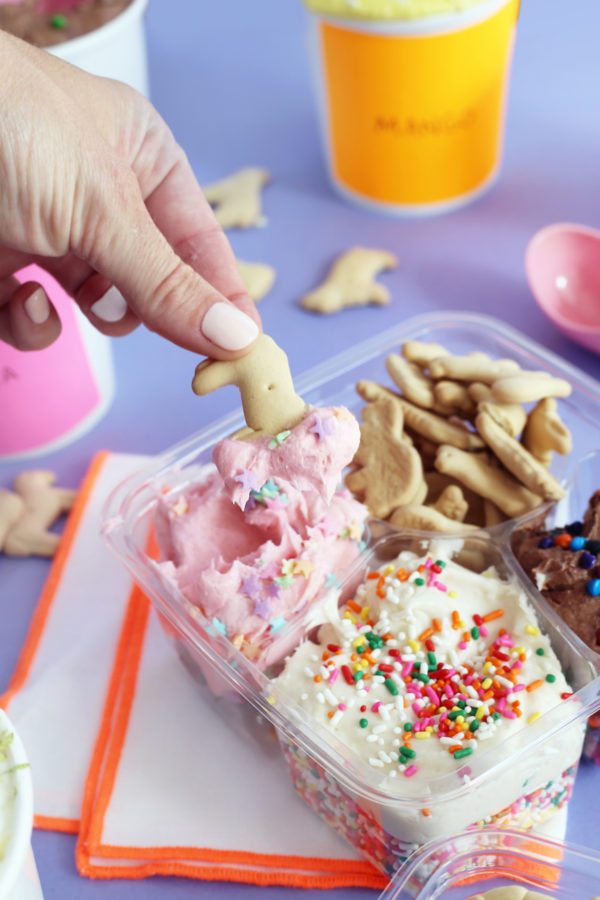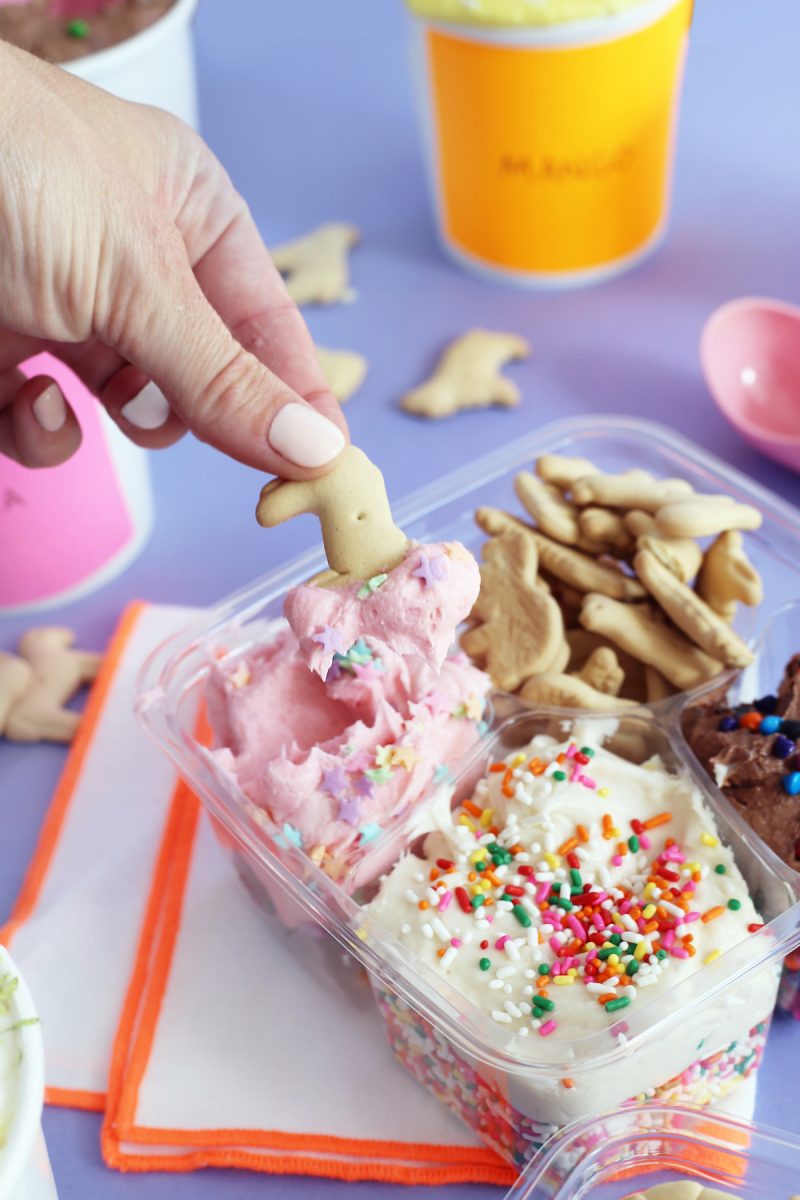 Photos by Erin Phraner | Hey, EEP!
Did you go for the vanilla frosting or chocolate frosting Dunkaroos growing up!? I was a vanilla, for sure! But what about these new variations—do you have a favorite flavor? I'm pretty into the strawberry myself. I'm a sucker for anything pink and fruity!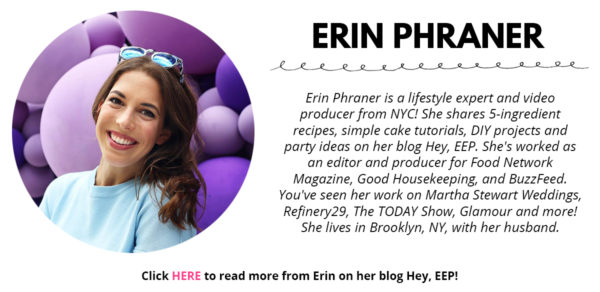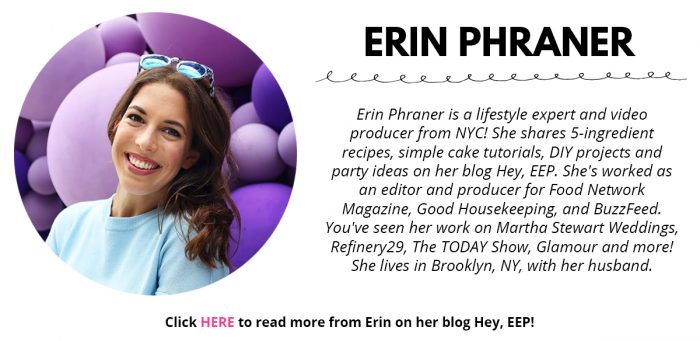 SaveSave
SaveSaveSaveSave