I asked Jeff if we could build a fort or a teepee on our deck. He said he didn't want to be "those people that built a fort on their deck" so, that was a no. Instead I'm living vicariously through all of you lucky enough to have kids (or significant others that let you build forts) today with five awesome ways to make a fort! Forts are probably one of the best things about childhood. Mine were never high tech. Once we managed to use blankets and pillowcases to make the entire upstairs of my house into a giant crawl-through fort. It was great for the few hours until we actually had to utilize the upstairs. These forts are slightly less cumbersome, and significantly more fantastic. Perfect for sleepover parties, or just plain Sunday afternoon fun.
1. Cardboard Fort: If you didn't steal a giant box from an appliance delivery as a child, you didn't live. The best day of my life was probably when my parents got a new fridge and I built a little house inside the box. This one with neon duct tape just takes it to the next level. Stylin' kids right there, I tell you. Perfect for a party!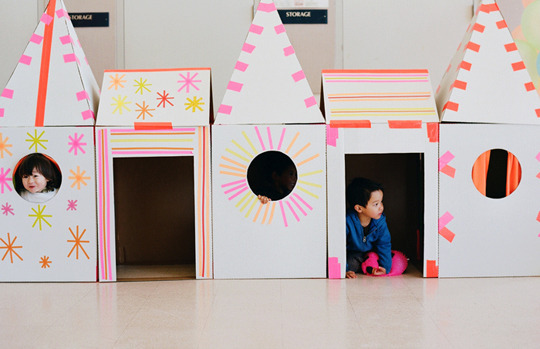 DIY Cardboard Fort via Apartment Therapy
2. Collapsible A-Frame Tents: If you're throwing your child a sleepover party and you are the best mom or dad ever you will build a set of these for the ultimate sleepover experience. Good news! They fold up and are completely reusable for fort after fort. Awesome.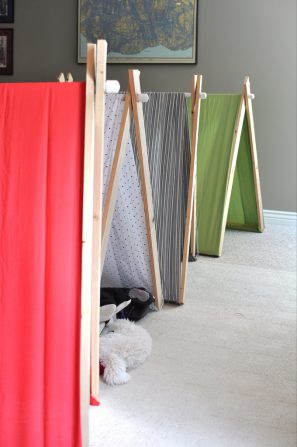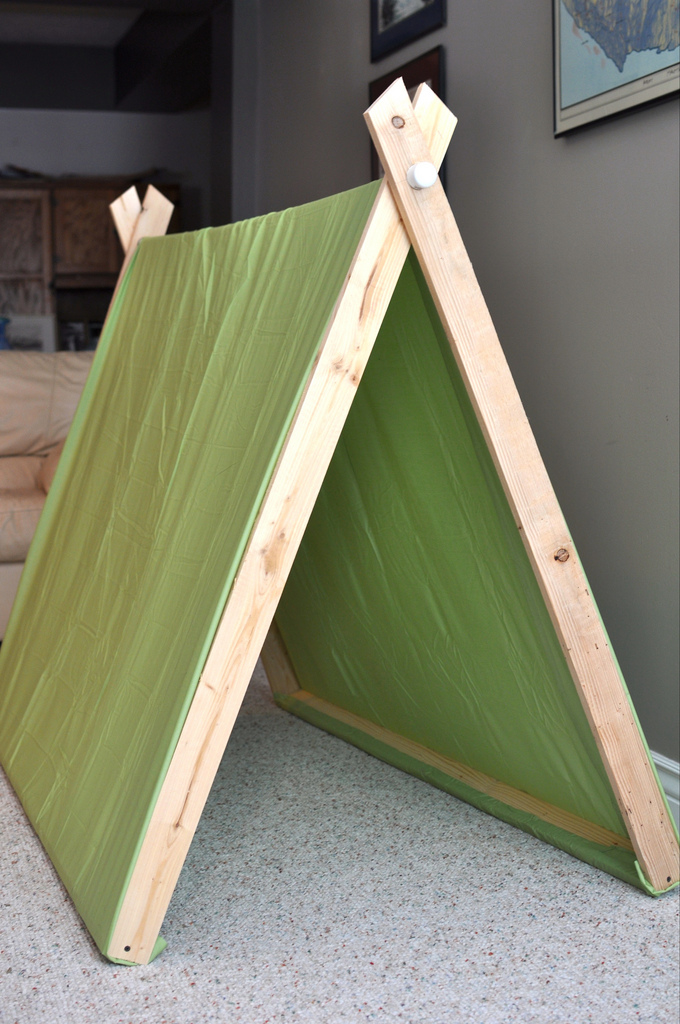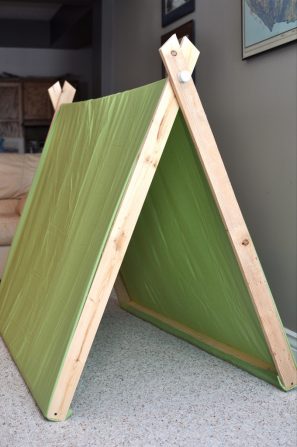 DIY Collapsible A-Frame Tent via Lindsay & Drew
3. Playhouse Frame: Who needs walls anyway? A roof over their head? They have the real one! I love this framed out playhouse, spotted on Apartment Therapy. So simple and you can keep an eye on the secret fort happenings within!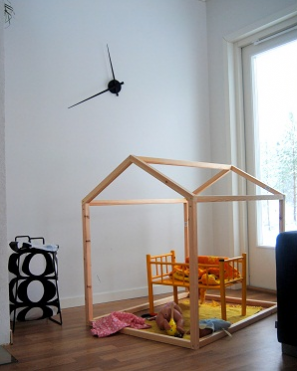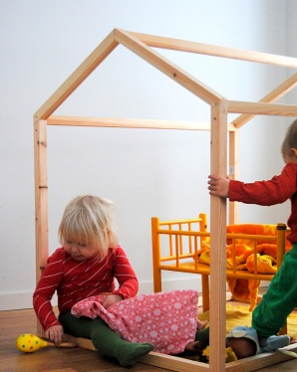 Playhouse Frame via Riemuja
4. Curtain Fort: Got some curtains? Pick up a few dowels and you have a fort for the kiddos. It may be a little small for a party, but how about a fun family dinner or s'mores eating session under the stars!?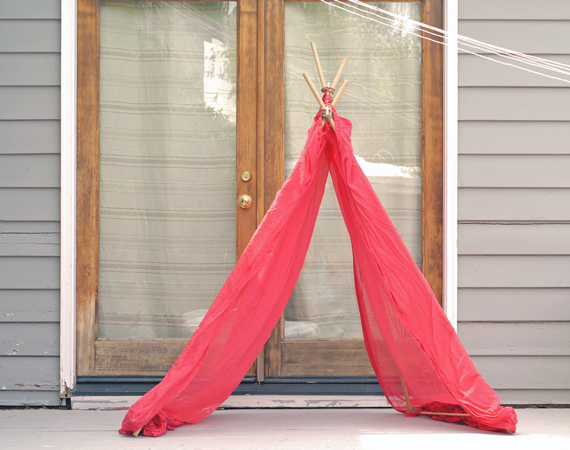 DIY Curtain Fort via A Subtle Revelry
5. Maxi Dress Teepee: This makes me laugh. Who ever thought you could turn an old maxi dress into a teepee!? Ah! I knew this fashion trend was a keeper. For slightly older kids, you could pick up a few dresses at a second hand store and have a fort building competition. Oh the possibilities!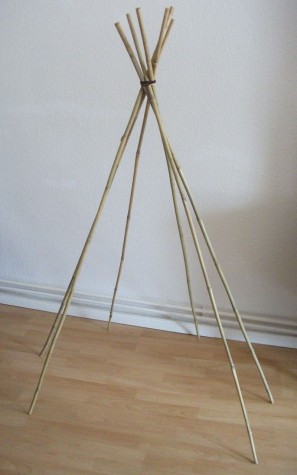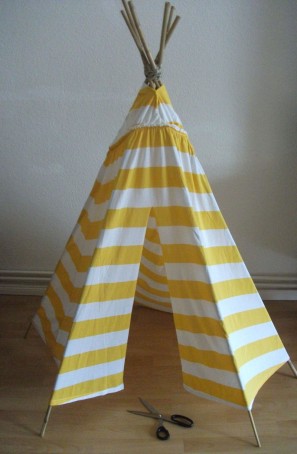 DIY Maxi Dress Teepee via Awesomesauce & Asshattery
Did you ever build a fort as a kid!? For your kids? I can'twait to build forts with mine some day!
Have something you'd like to see in the "Five Things to do with…" series? Let me know in the comments below!