When I decided to turn The Honest Company headquarters into a gingerbread house for our Land of Nod event, it was pretty much because of long-standing obsession with these bright and colorful ornaments. I just wanted them everywhere! They look like giant gumballs, don't they!? SO. GOOD. Anyway, once I had them in hand, I thought it would be fun to wrap some up like little (ok, gigantic) candies, and that's just what I did. We used them as decor on the tables and hanging above the bar, but they also make fantastic holiday favors! And it's about as easy as can be, so here we go!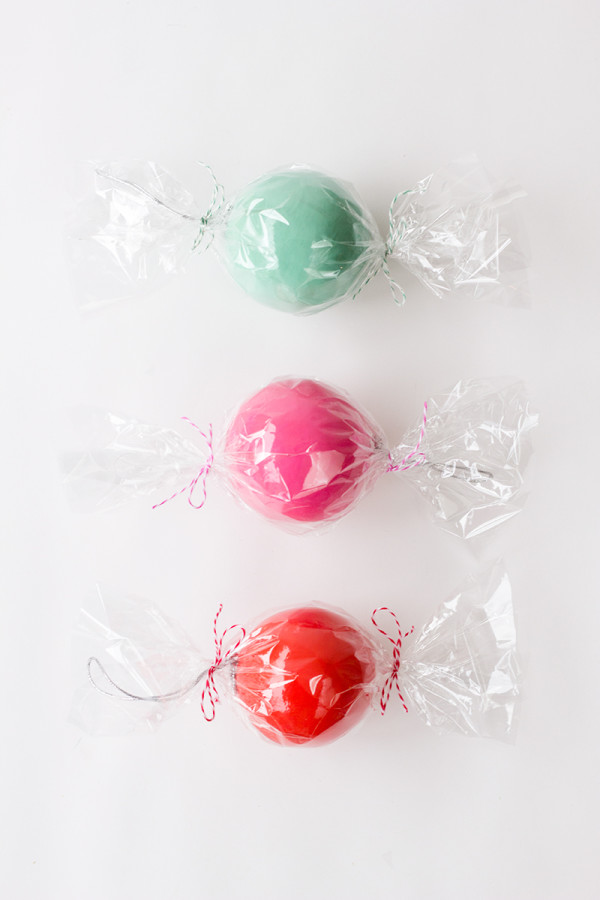 Ok, but really, those colors!!!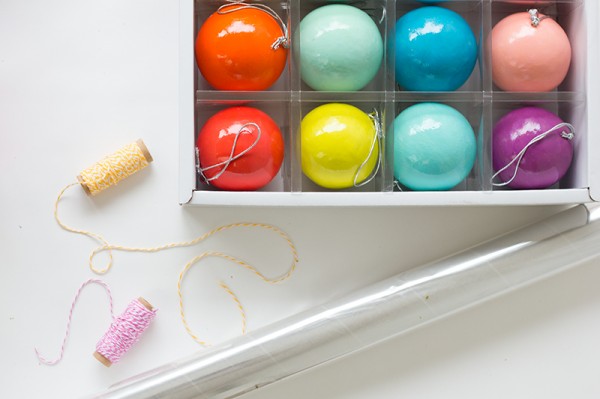 Ornaments/Christmas Bulbs (These are my favorite ornaments of all time from The Land of Nod, but you could do this with any solid color ornaments!)
Cellophane Wrap
Twine or Ribbon
Cut a rectangle of cellophane wrap so it is wide enough to wrap around the ornament, with an inch or two overlapping, and as long as you want the ends of the "candy wrapper" to be. Wrap the cellophane around the ornament…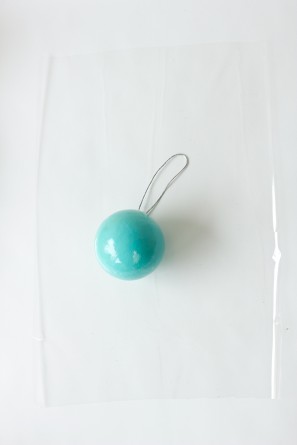 And then gather the cellophane and each end of the ornament and twist. Tie each end off with twine or ribbon. I left the string of the ornament (for hanging) on mine so it was accessible, if you wanted to hang these while wrapped.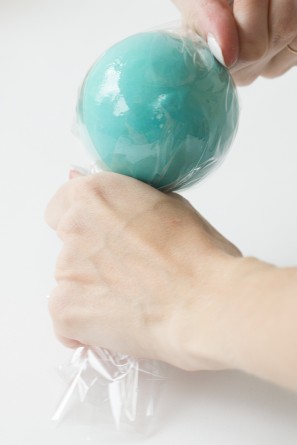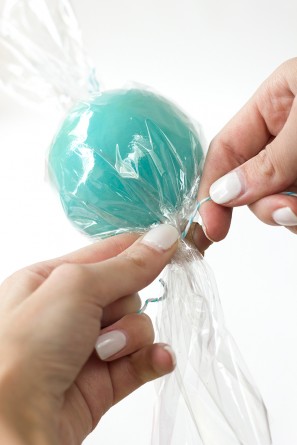 And done! Like I said, this is a really cute way to jazz up a simple favor for a holiday party, or it's just a cute way to display ornaments! Just please be careful if you are putting these on a tree near any lights. Sometimes cellophane and heat doesn't mix!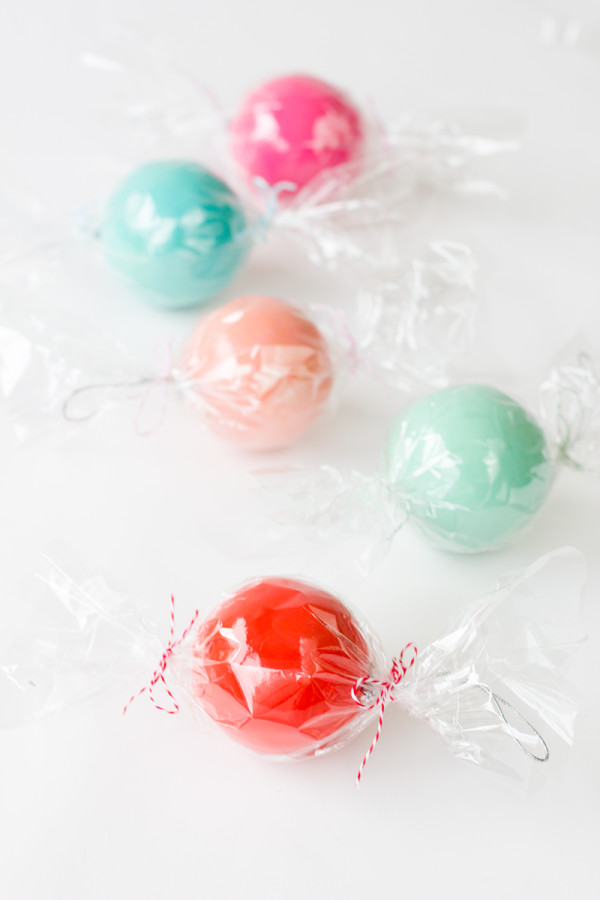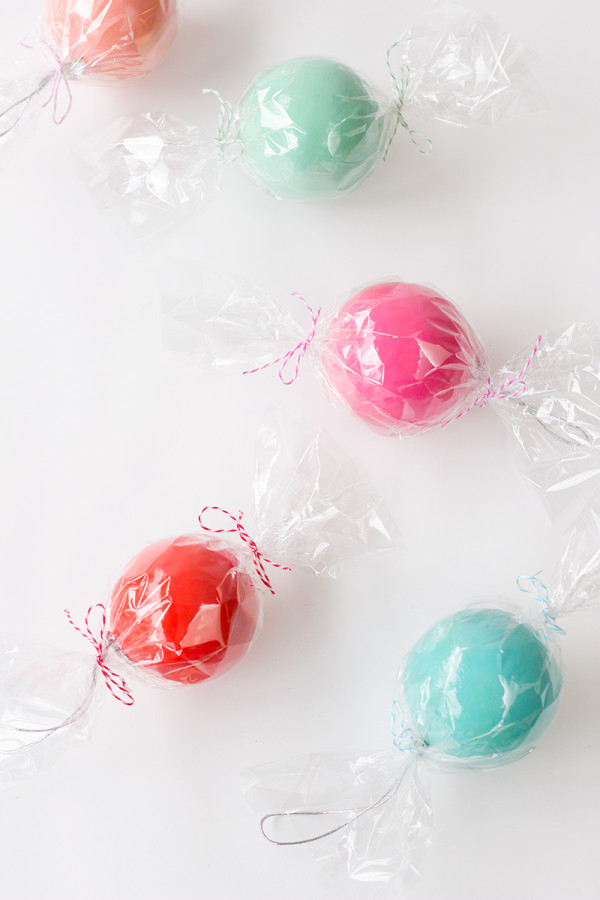 All Photos by Studio DIY
Now go throw a holiday party so you can craft up a whole bunch of these!!!
For more Christmas DIY projects, head right on over here!
24 Merry Days Giveaway Alert! Head on over to The House that Lars Built today to win a Public Bike!