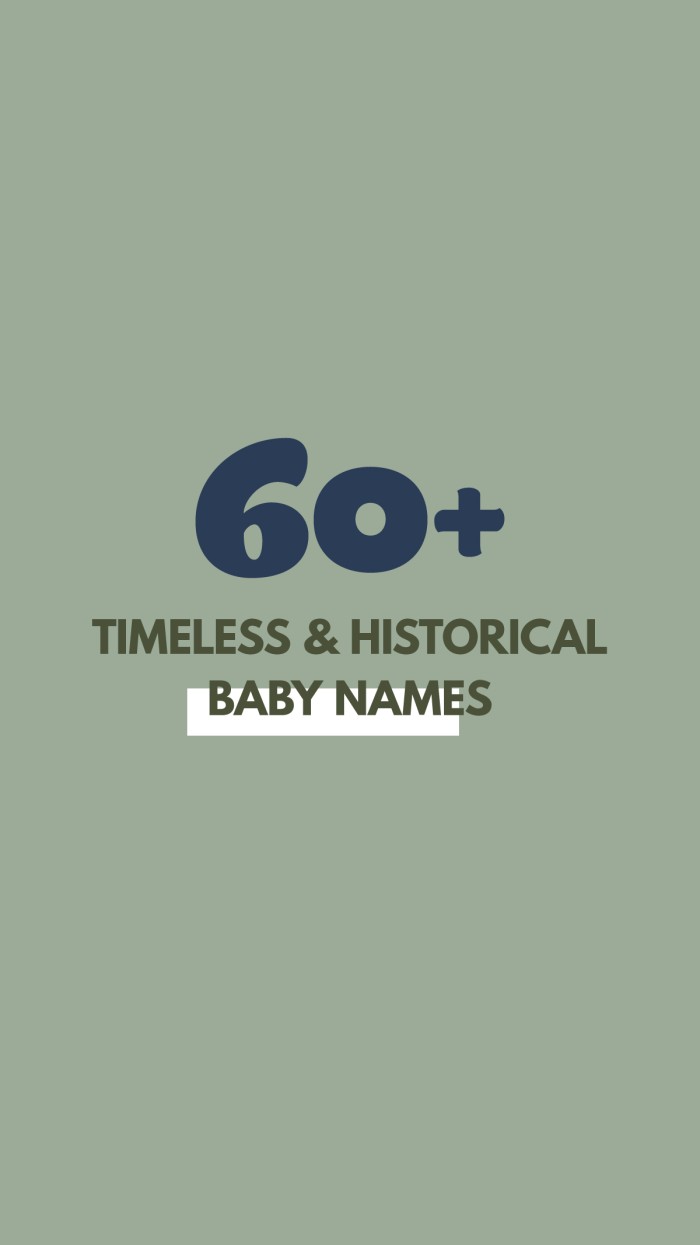 Looking for a name for your little one that will stand the test of time? These timeless and historical baby names may be just what you're in search of.
We've gathered a list of names that have been used for centuries, but aren't quite as well known as say a classic Elizabeth or William. These historical baby names are just as beloved today as they were generations ago, but have fallen from the top 100 so they'll feel just as unique as modern baby names we see today. Whether you're a history buff or simply looking for a name that will never go out of style, we've got you covered.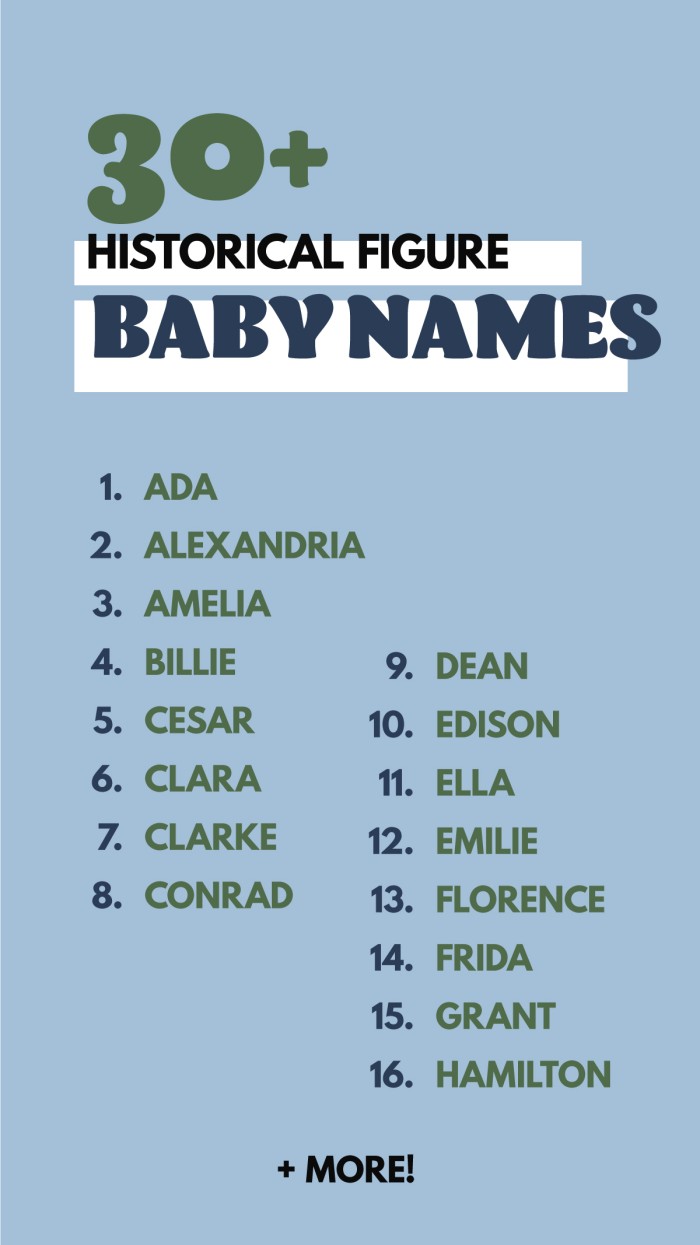 Baby Names Inspired by Historical People & Places
These historical baby names are inspired by some of the most famous figures and places (like some famous, historical cities!) throughout history. From artists to past presidents to pioneers of science, these names are notable, but also uncommon.
Ada
Alexandria
Amelia
Billie
Cesar
Clara
Clarke
Conrad
Dean
Edison
Ella
Ellis
Emilie
Florence
Frida
Grant
Hamilton
Harrison
Henri
Lewis
Lincoln
Martin
Oscar
Roman
Rosa
Savannah
Sonny
Walker
Walter
Wright
Timeless Baby Names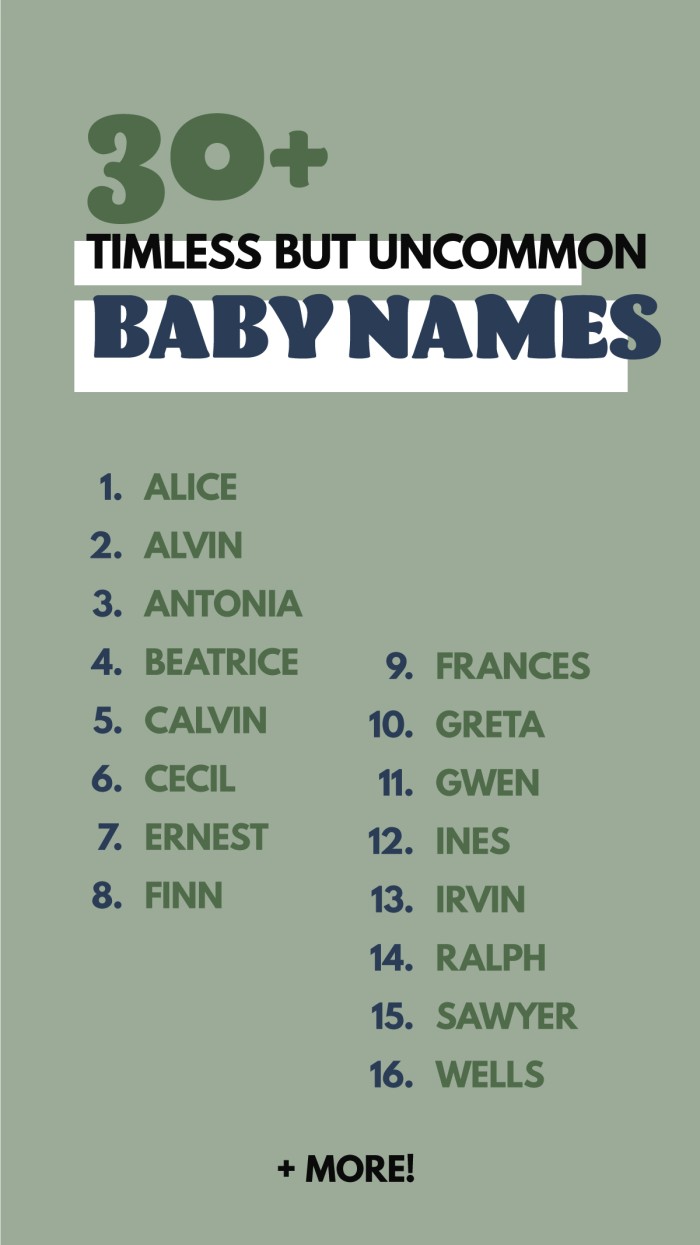 These timeless names never go out of style, but you won't hear them quite as often as some other more common classics. They are unique, but sure to last through the decades.
Alice
Alvin
Antonia
Arthur
Beatrice
Beverly
Calvin
Cary
Cecil
Conrad
Eden
Ernest
Evelyn
Finn
Frances
Frederic
Greta
Gwen
Harris
Ines
Irving
Jean
Jude
Leo
Ralph
Sawyer
Silas
Stanton
Sullivan
Wells
What are your favorite timeless and historical names?
Now here's where you come in! Do you have any favorite timeless and/or historical baby names!? Let's hear 'em below!