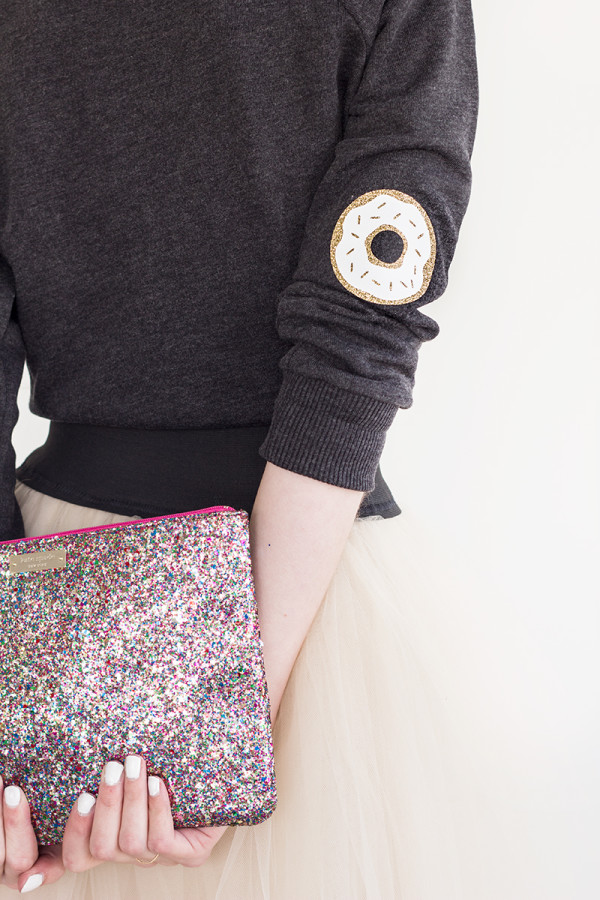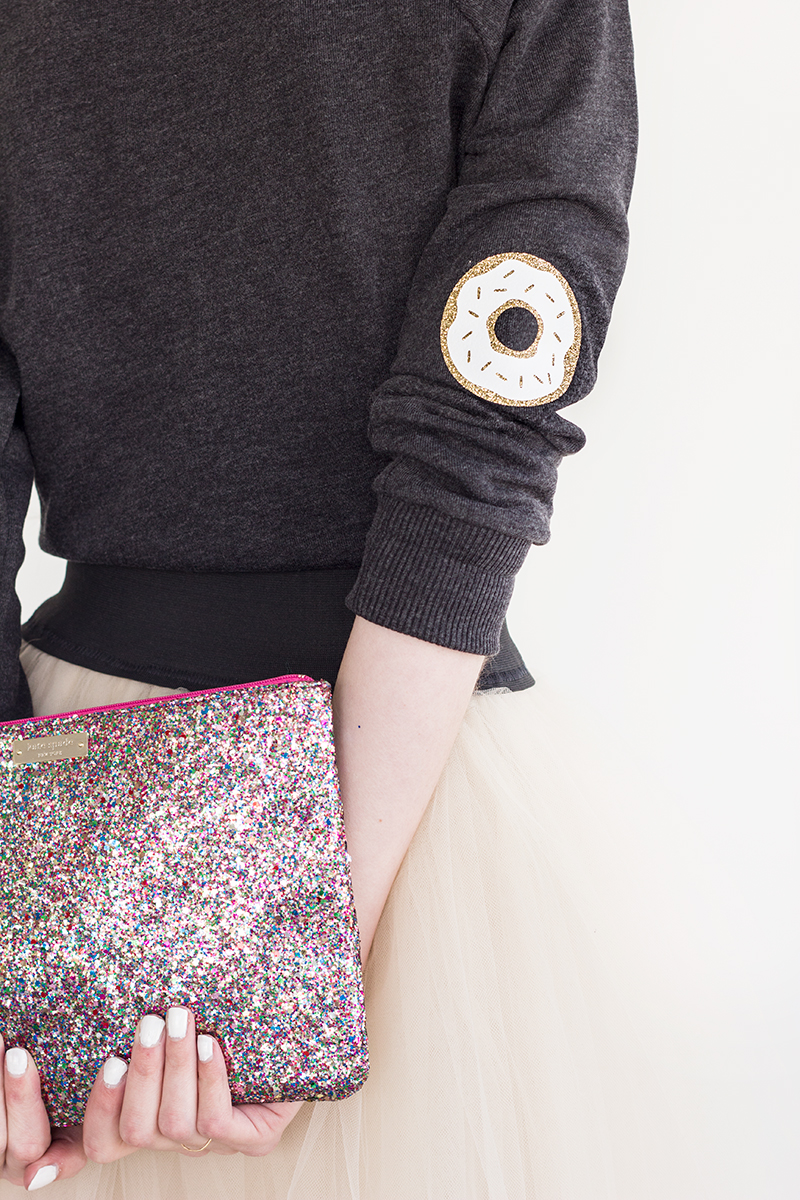 Since November flew by before I could even blink, I guess it's time to dig into some Christmas posts, eh!? Well, while I slowly gear up for all-Christmas-all-the-time mode the next few weeks, I wanted to share one of my Cricut projects that would make a perfect Christmas gift… donut elbow patches! I know you guys loved the balloon version and ice cream version, so I'm rounding out the trio of fancy elbows with the Studio DIY classic. Learn how to make 'em below! (p.s. Cricut is running a Cyber Monday sale, for those of you that might be thinking about getting one. You can get it for $229 (normally it's $299!)!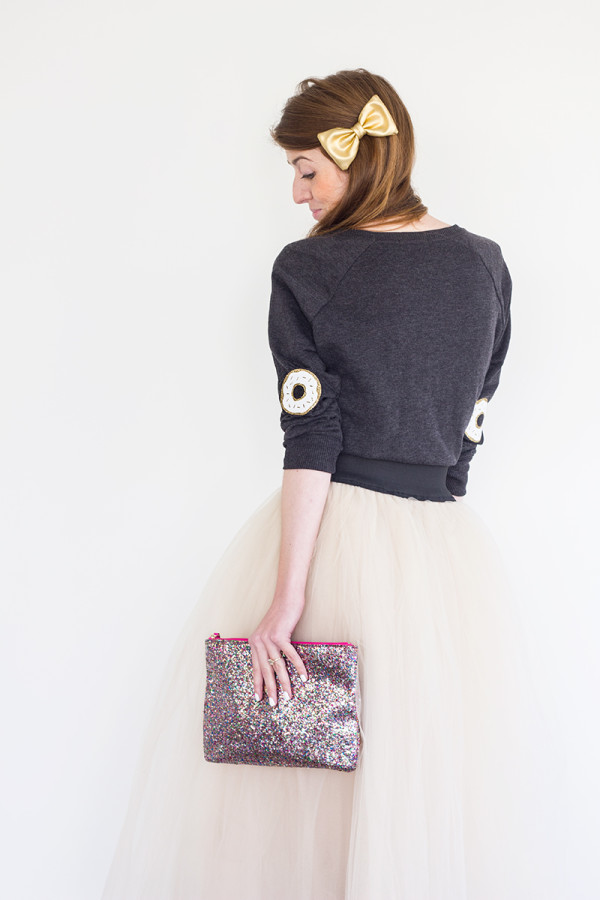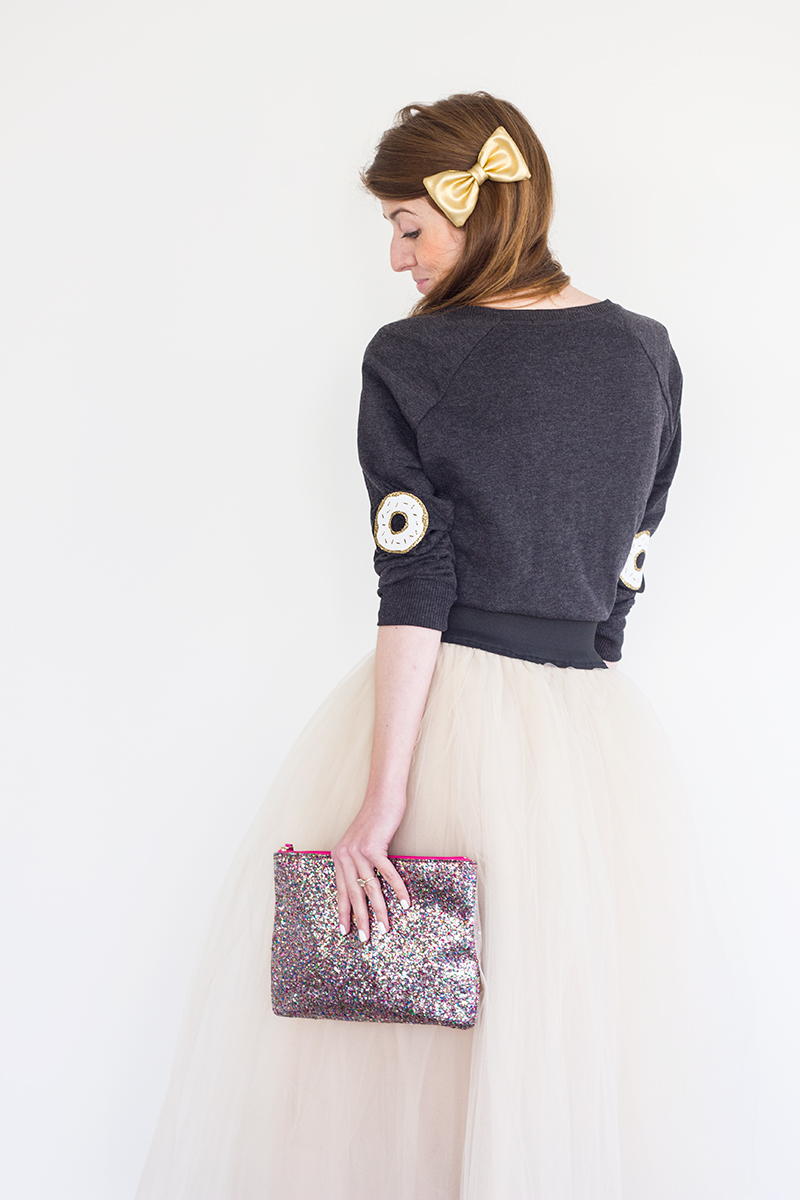 Cricut Explore™
Cricut Iron-on in Desired Donut Color + Frosting Color
Sweater or Sweatshirt
Pins
Iron + Ironing Board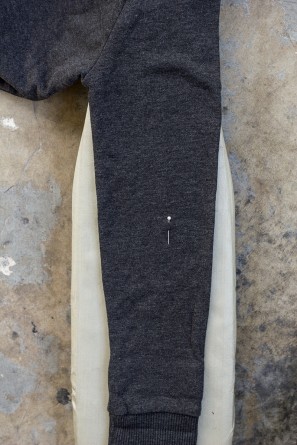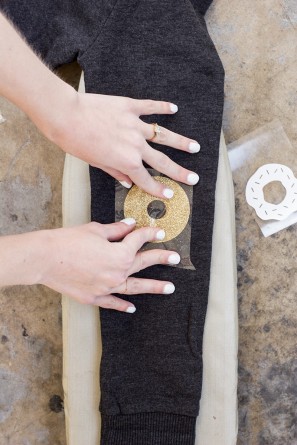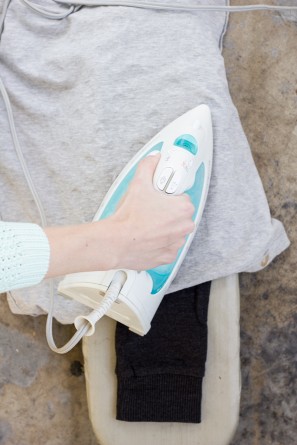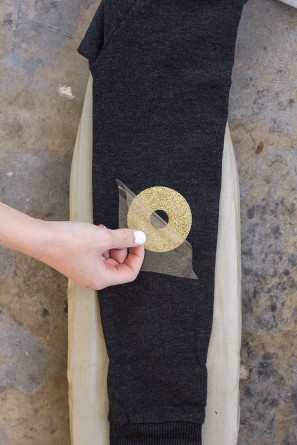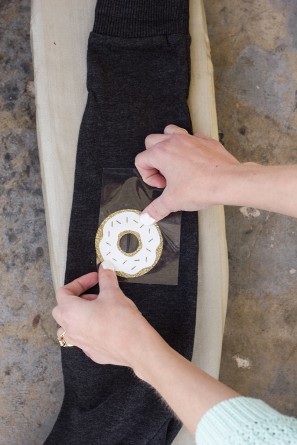 1. Open up this project in Cricut Design Space. Follow the instructions for cutting your donuts out of the iron-on material. While it's cutting, try on your sweater and mark the elbows with a pin.
2. Peel the excess iron on material off the clear liner, leaving only your donut and frosting shapes.
3. Place the donut shape (right side up, liner still on) centered over the pin and remove the pin.
4. Use your iron to iron the donut in place according to the directions on the packaging.
5. Let cool and peel off the liner.
6. Now place the frosting shape on top of the donut. Iron again according to directions on the packaging, and remove the liner after cooling. Done!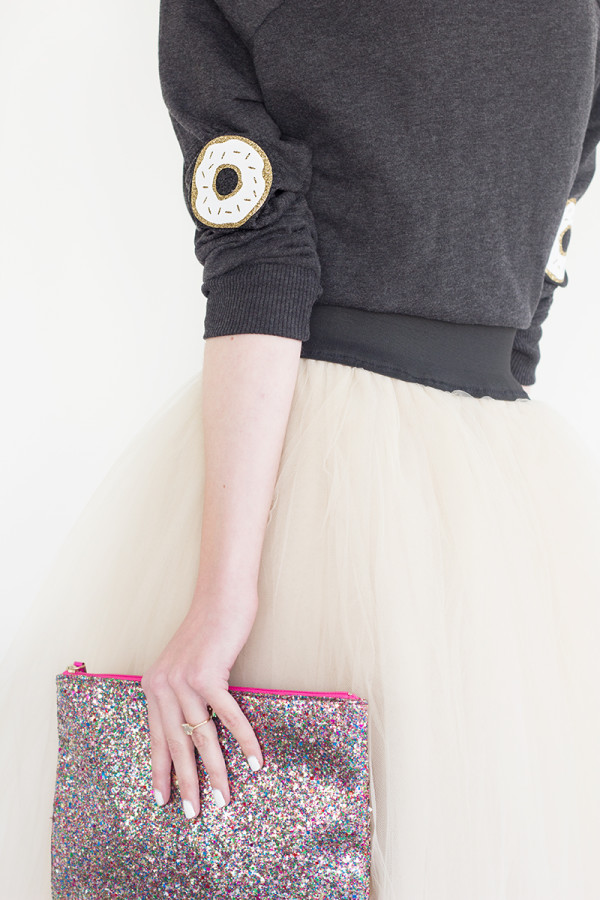 All Photos by Jeff Mindell
So, who's gifting donut elbow patch sweatshirts this year!? Or just keeping it for yourself, eh? 😉 Don't forget about that sale!! Happy crafting!

This post was created in partnership with Cricut, All content and opinions are that of my own! Thank you for supporting the sponsors that keep the Studio DIY party going! Read more about my editorial policies here.