While I'm off being a newlywed, I've invited some schnazy talented pals of mine to share some DIYs, recipes + more to get you ready for Thanksgiving (and beyond!). Today the ladies of Garlic My Soul are taking over!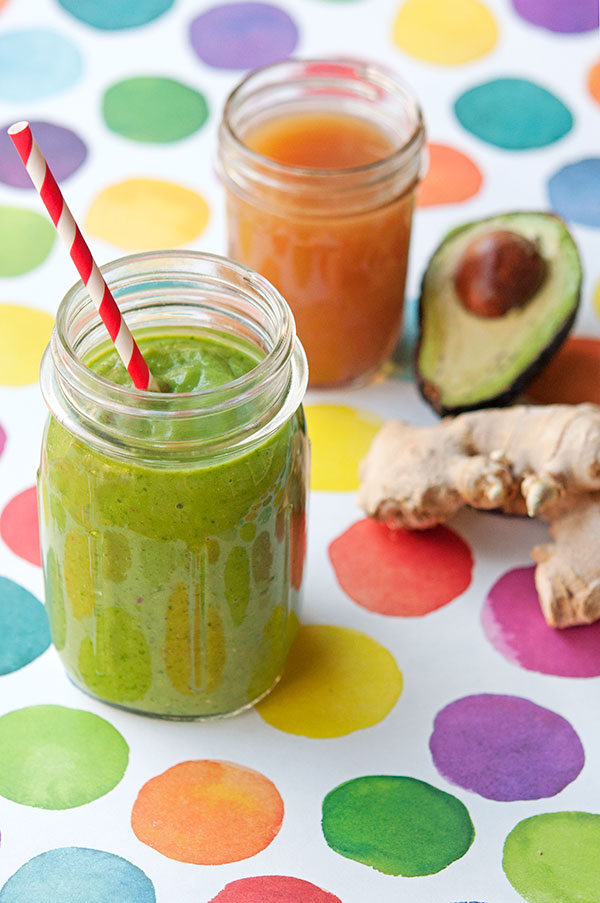 Hey everyone! We love covering for Kelly while she's off becoming a Mrs., because she did the same for our blog, Garlic My Soul, back in September. We thought it'd be fun to bring you a recipe that can ease us into the delicious tastes that autumn have to offer.
This smoothie is meant to bring calm to the chaos of the darker evenings. Falling back a few weeks ago was amazing, let's be honest. We got an extra hour of sleep, or play, or running around the farmers' market enjoying mid-60 degree weather. But with the change comes the change of seasons, too, and the change of the sunshine in the evening so that when most of us arrive home it is dark and at times, dreary.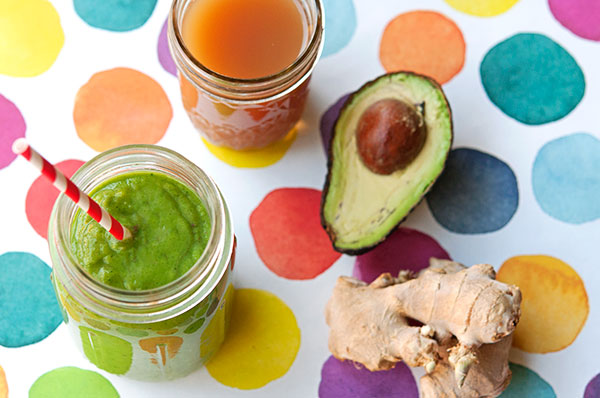 1 medium apple, gala or honey crisp preferred
1 medium banana
1 handful leafy green (spinach or kale work great!)
½ avocado
½ cup apple cider
ginger to taste preference (I love ginger, but can be strong if too much is used – try grating in a little at a time until you like it!)
Put all items into blender, starting with your apple cider, moving on to your avocado, banana, leafy green, and finally your apple – think liquid/softest to hardest. Then, grate ginger into your blender. Blend all, taste for ginger level, and add more ginger if necessary. Blend until smooth, and enjoy!
All Photos by Garlic My Soul
We need something to kick start our mornings or keep us going mid-afternoon when the sun starts dipping. We need fruits and veggies to keep our immune system up as the cold slides in and flu season begins. This smoothie is easy to put together, is sweet enough to taste like a treat, but is full of the good stuff. We hope you can add it into your daily routine like we have – the recipe below makes one hearty smoothie or two smaller servings.
Thanks so much ladies! For more yummy recipes you can head over to Garlic My Soul. You won't regret it!