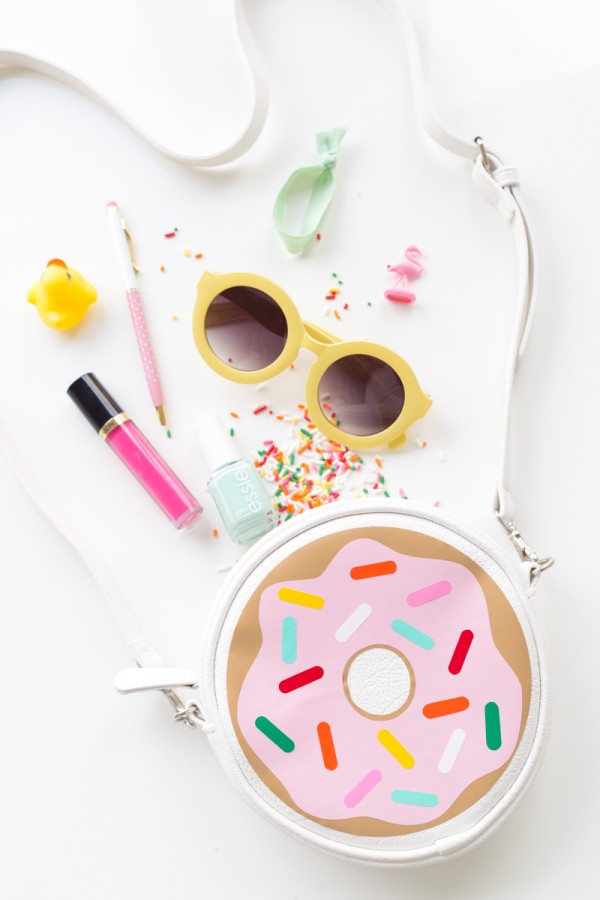 Wouldn't be donut week without a classic pink donut accessory project! (Remember last year's hat and sunnies!?) I've been seeing these cute round-shaped purses popping up everywhere and, true to form, decided I needed to turn one into a donut! So, I did. And now, you should. You guys! It's a no sew purse project! GO!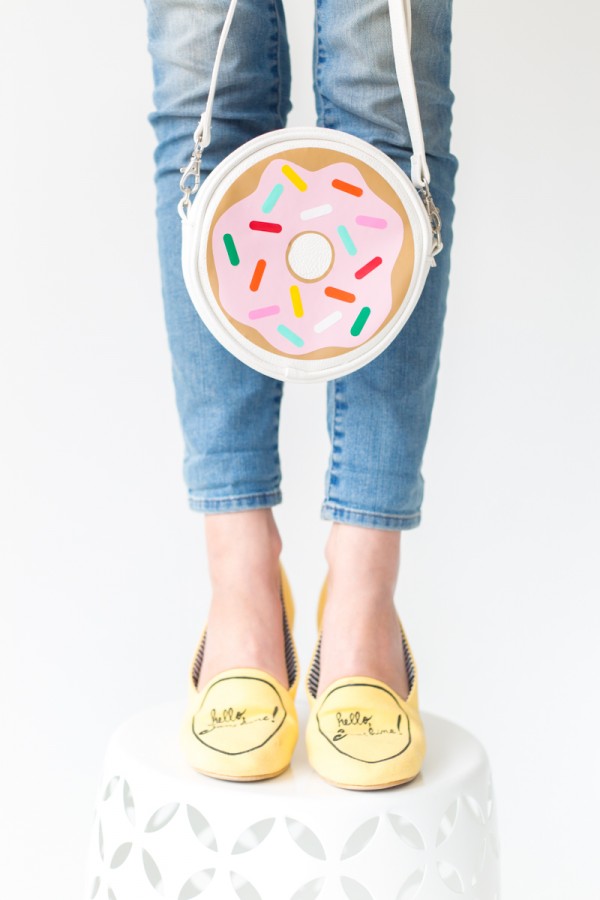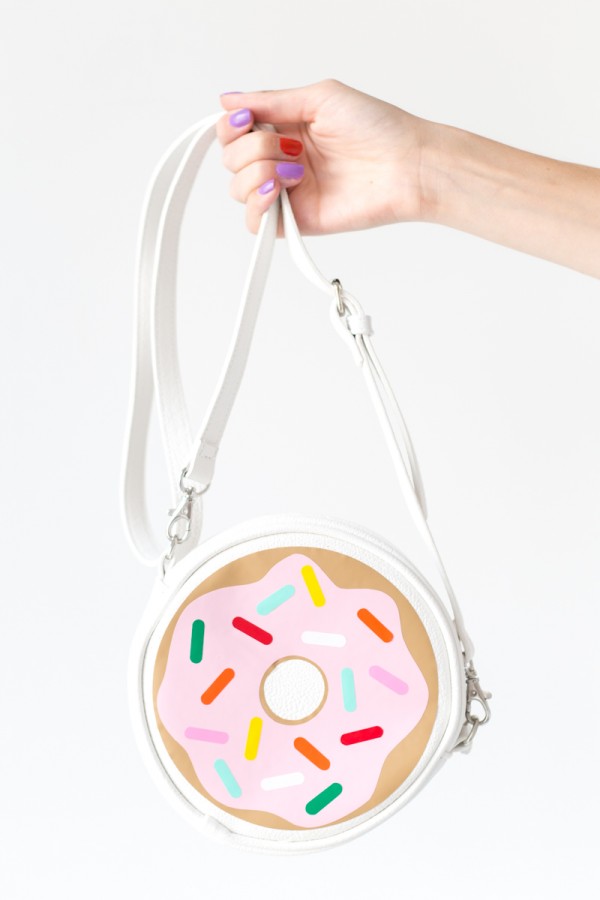 Round Purse (I used this one!)
Vinyl (I used: light pink, pink, tan, red, orange, yellow, green, aqua, white but would recommend this variety pack if you're only buying for this project!)
Transfer Tape
Vinyl Spray Adhesive
Rubber Cement
Scissors (or a cutting machine like Cricut!)
Masking/Painter's Tape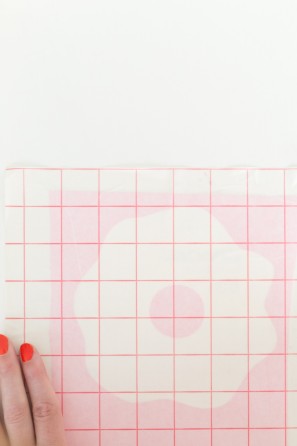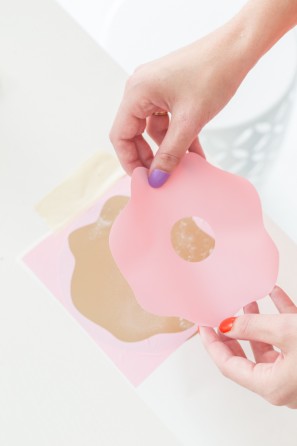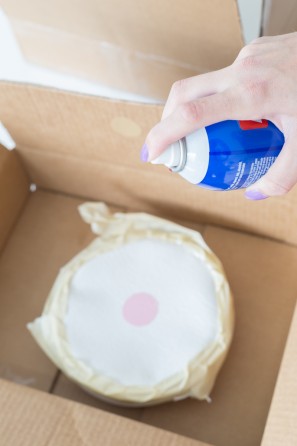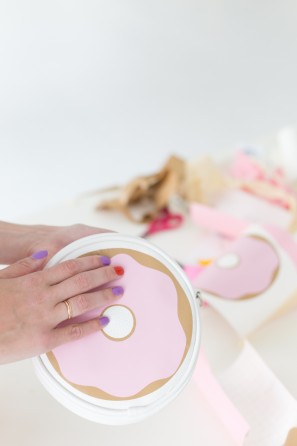 1. Cut out two shapes: a tan circle, about 1″ smaller than the size of your purse and a frosting shape, slightly smaller then the circle but with a wavy edge. Cut a small circle out of the center of each. After you remove the frosting shape from the excess vinyl, you're going to use the excess as a stencil for your adhesive. To do so, lay a piece of transfer tape, according to package directions, on top of the vinyl and transfer it to the tape. Then, lay it, centered, overtop of the tan circle.
2. Spray both the frosting and the now-outlined tan circle with adhesive according to package instructions.
3. Adhere the frosting in place, using the outlines as a guide, and then remove the stencil leaving your frosted donut!
4. Cover the edges of the purse with tape and place little circle you cut out of your frosting in the center of the purse. Spray with adhesive. Then spray the back of your donut with adhesive.
5. Adhere the donut to the purse. I found it best, after adhering it, to place the purse on a hard surface and firmly smooth the vinyl over the purse with one hand inside the purse and one had outside.
6. Cut out sprinkle shapes from various colors of vinyl. Brush rubber cement on the sprinkle, as well as on the frosting where it will lay and adhere. Repeat with as many sprinkles as desired. Let everything set according to package instructions!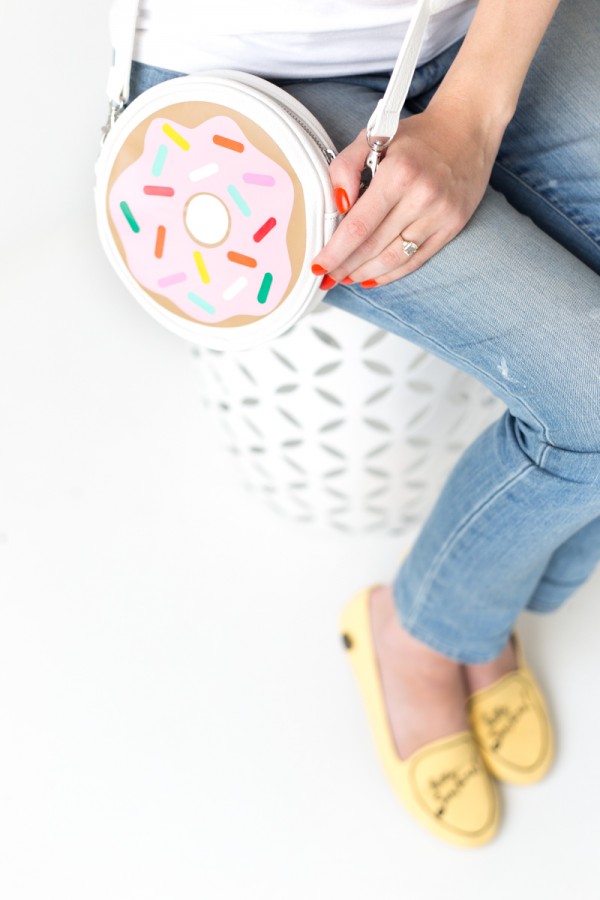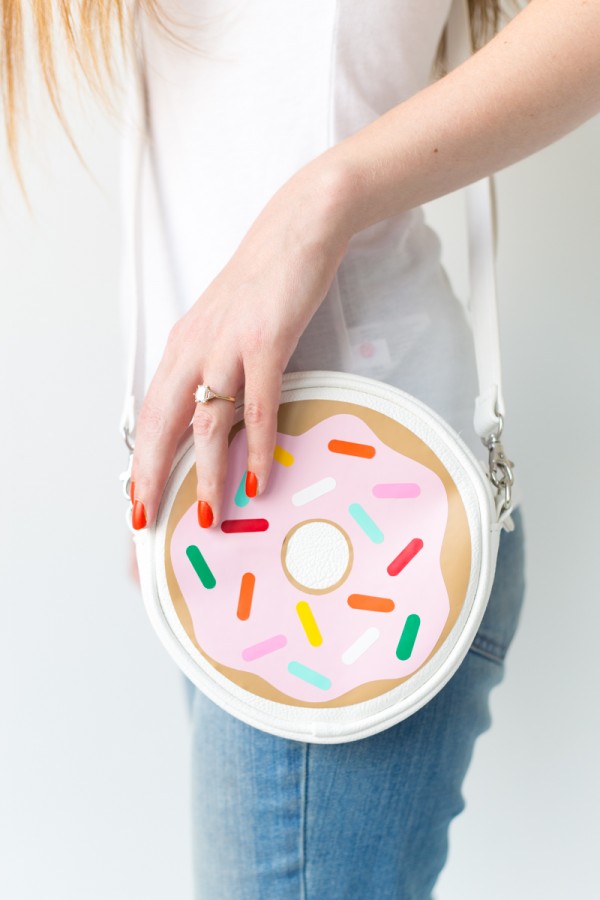 Photos by Jeff Mindell
Alright. Who's making a donut purse this week!? And how many donuts do you think we can fit IN it? 😉
psst.. my shoes are from here! And for more donut projects, click here!