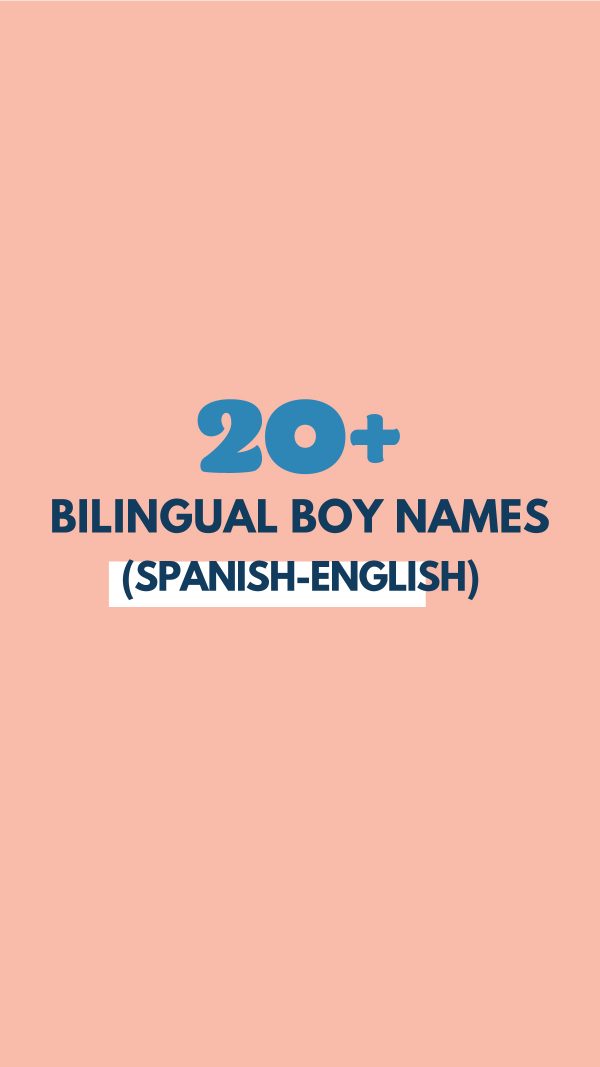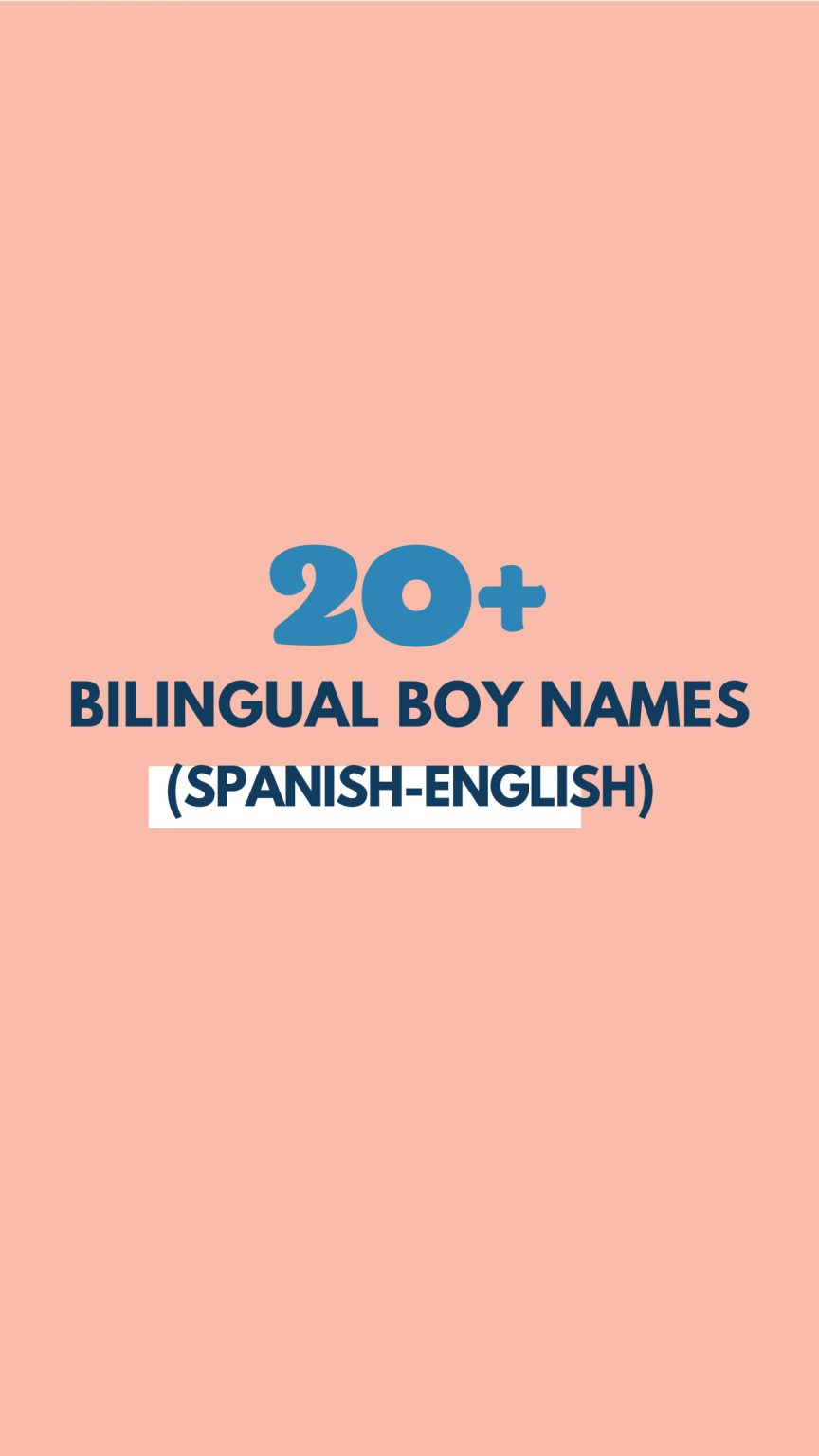 Bilingual names was one of the most common requests we saw in the submissions for this baby name series! Many of you have bilingual households, multiracial families or family members that speak a different first language than you.
We saw several request for names that "work" in both Spanish and English, whether that meant they were easily pronounced in both languages (for family members who may speak one or the other language), of Spanish origin or simply that they paired well with a Spanish last name.
While I am at the very beginning of my Spanish-speaking journey and certainly have no authority on this topic, my co-host in this series, Lauren grew up in a bilingual (Spanish-English) household. Together, we brainstormed some of our favorite names we've seen friends, family and members of the Latinx community use.
Read the submission from Victoria R below, along with our favorite bilingual boy name picks and then head to the comment section weigh in with your suggestions, too!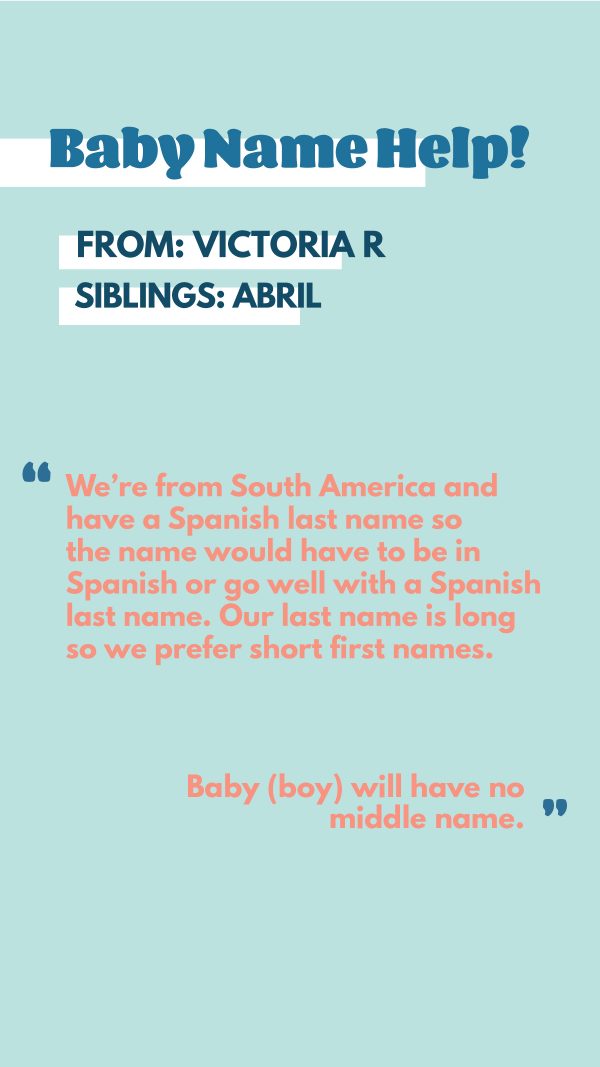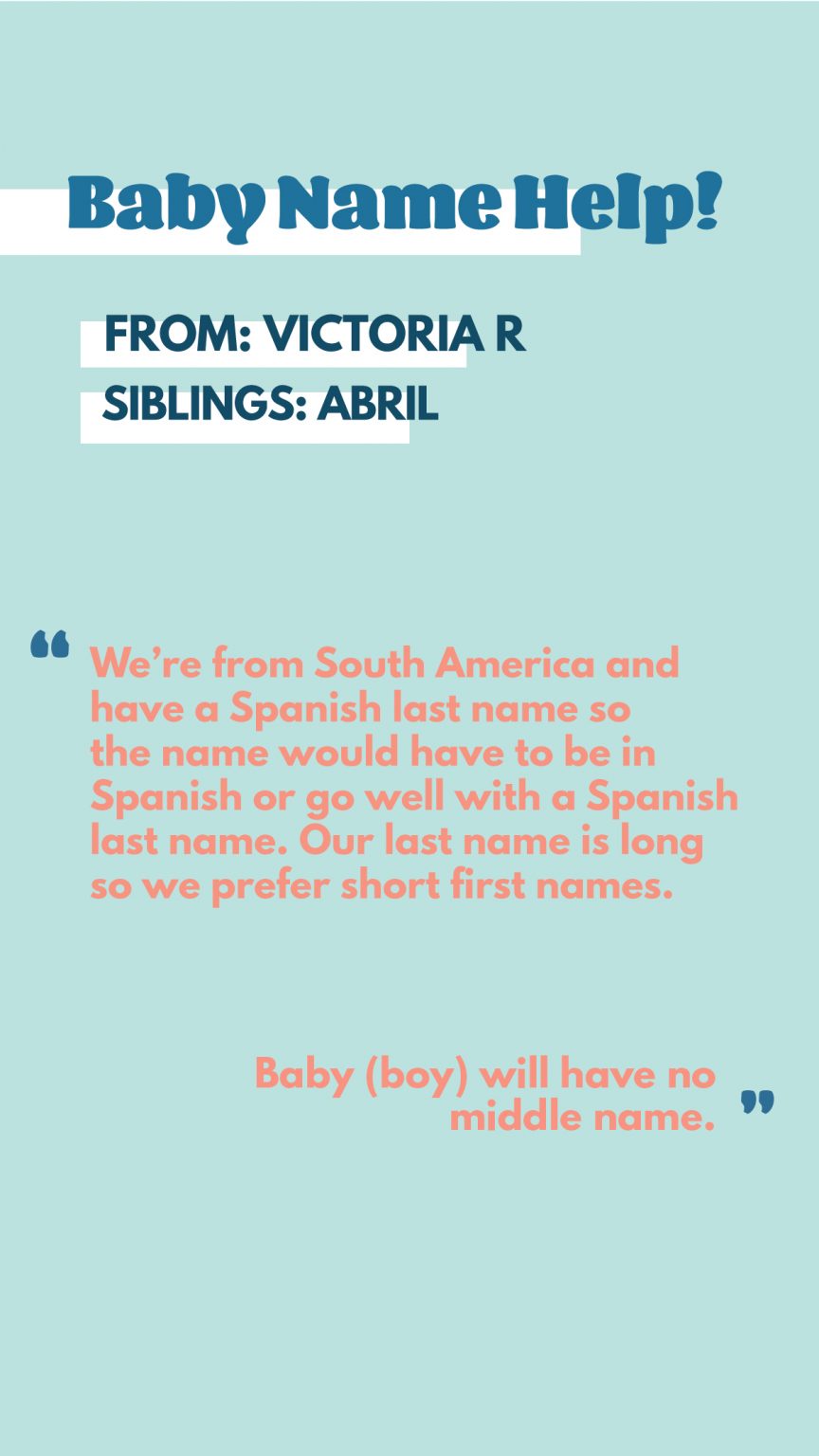 Victoria R has a daughter named Abril. She is expecting a baby boy and here's what she had to say:
"We're from South America and have a spanish last name so the name would have to be in Spanish or go well with a Spanish last name. Last name is long so prefer short first names. Baby will have no middle name."
Keep reading for our suggestions!
Short Bilingual Boy Names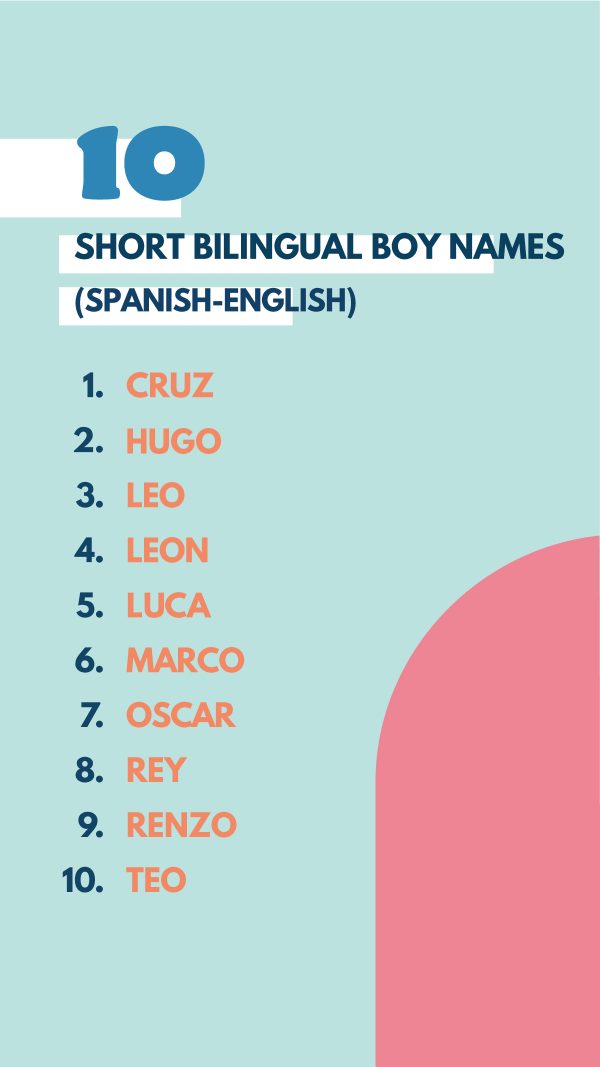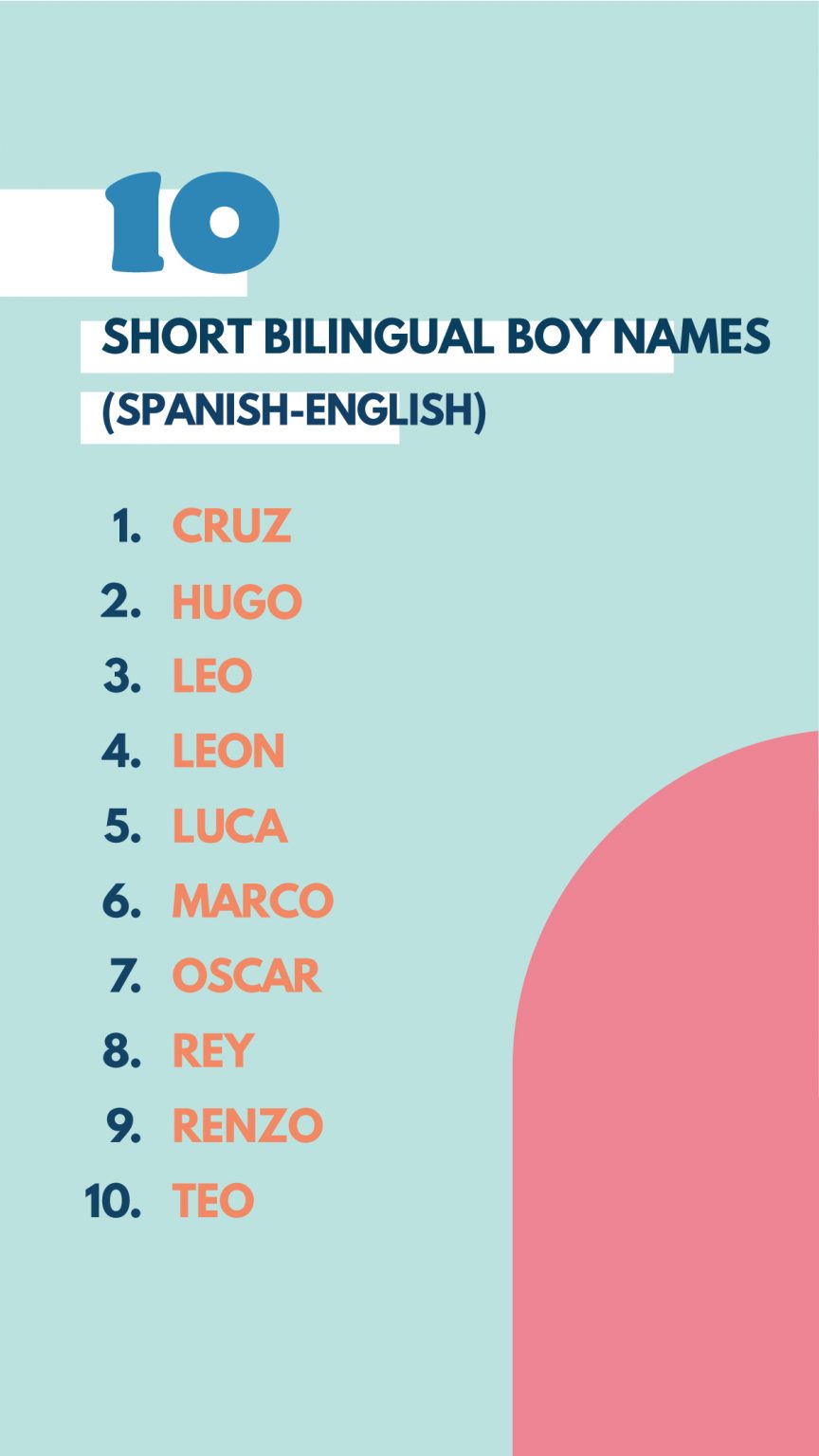 If you have a long last name, you may want to pair it with a short (one or two syllable) name in contrast. Here are some of our favorite short "bilingual" boy names:
Cruz
Hugo
Leo
Leon
Luca / Lucca
Marco
Mateo
Oscar
Rey
Renzo
Teo
Bilingual Boy Names with Great Nicknames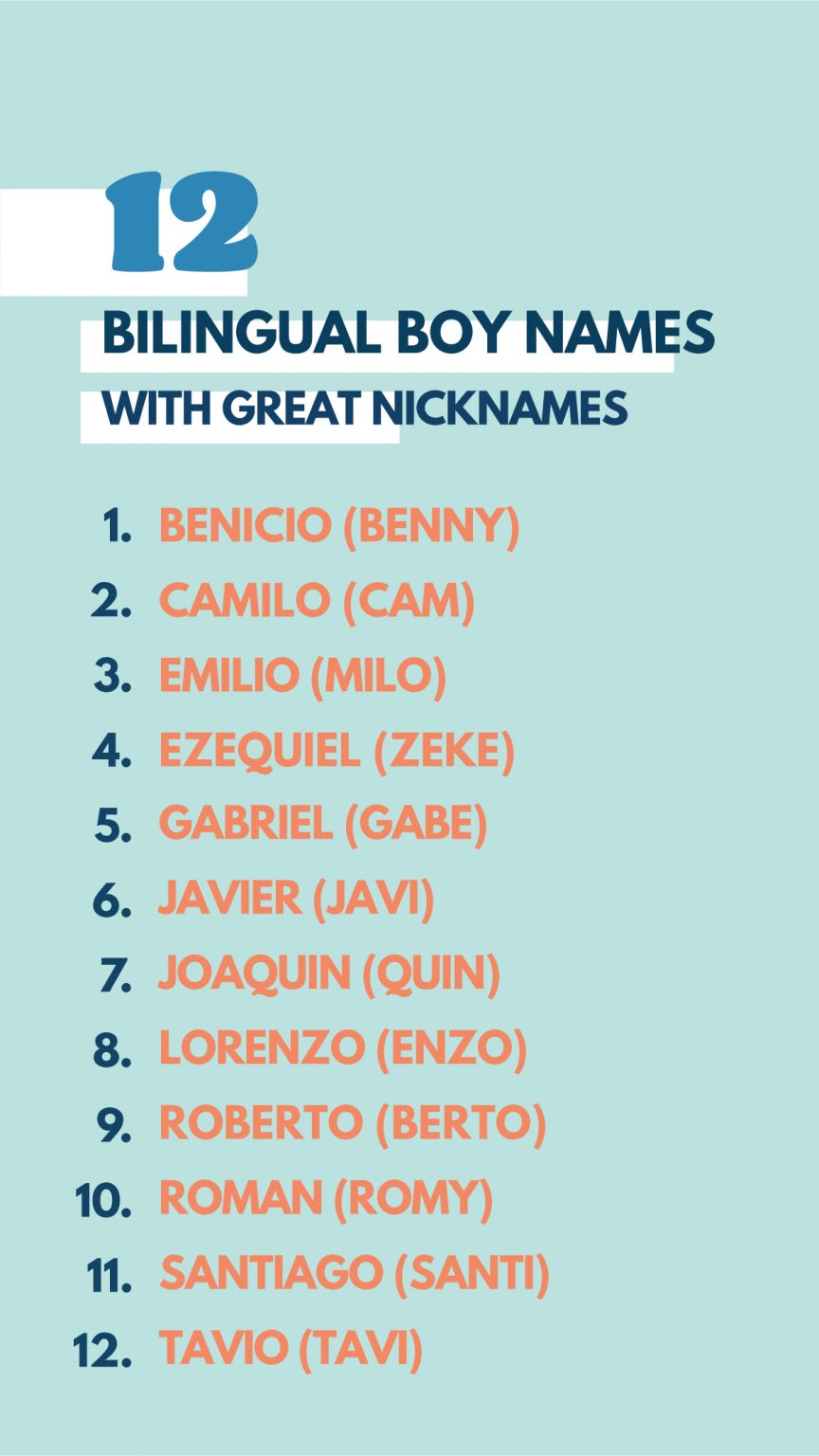 Instead of choosing a short name to pair with a long last name, you could choose a longer name you love that has a shorter nickname! And as your child gets older, they can decide if they prefer the longer or shorter version of their name.
Here are a few of our favorite boy names (either with Spanish origins or that can pronounced in both Spanish and English) with great nicknames:
Benicio (Ben or Benny)
Camilo (Cam)
Emilio (Milo)
Gabriel (Gabe)
Joaquin (Quin)
Lorenzo (Renzo or Enzo)
Roberto (Berto)
Santiago (Santi)
Tavio (Tavi)
What are your favorite bilingual boy names?
Do you have any favorite (short) names with Spanish origins or names that are easily pronounced in both Spanish and English? Leave 'em below!!
Congratulations, Victoria! We hope you find a name you love!
If you're expecting or adopting and would like to apply to be a part of the series, click here to fill out this form about your situation and name preferences!!