Samantha recently got a puppy named Emmett and his SHEER UTTER ADORABLENESS was cause for MANY puppy photo shoots starting… NOW! We wanted to make Emmett a fancy ol' dog bed for the studio (Read: We needed an excuse for him to be IN the studio as often as possible.) and in case you didn't know… every dog needs an EMOJI DOG BED! Right? So, that's just what we did. And it's easy. And it's awesome. So no excuses… let's go!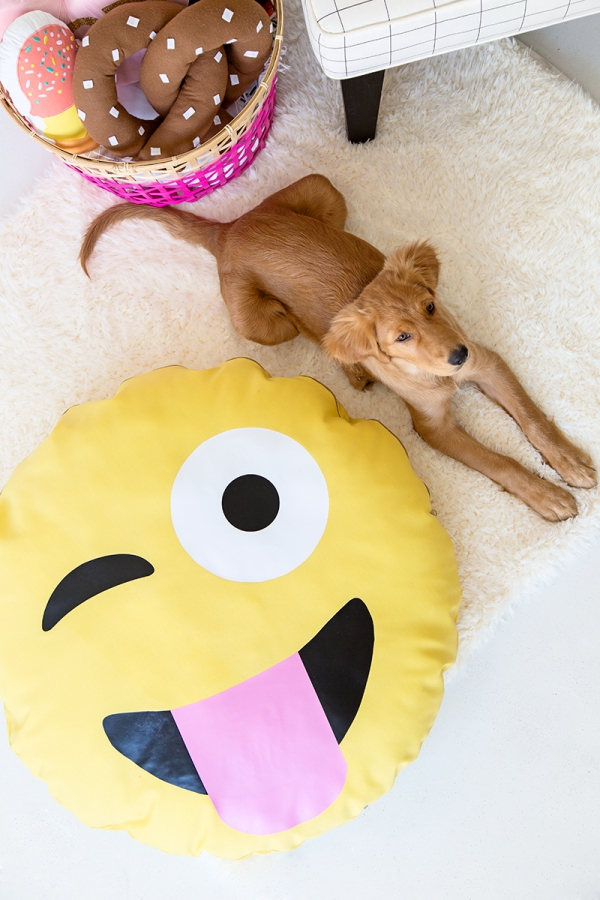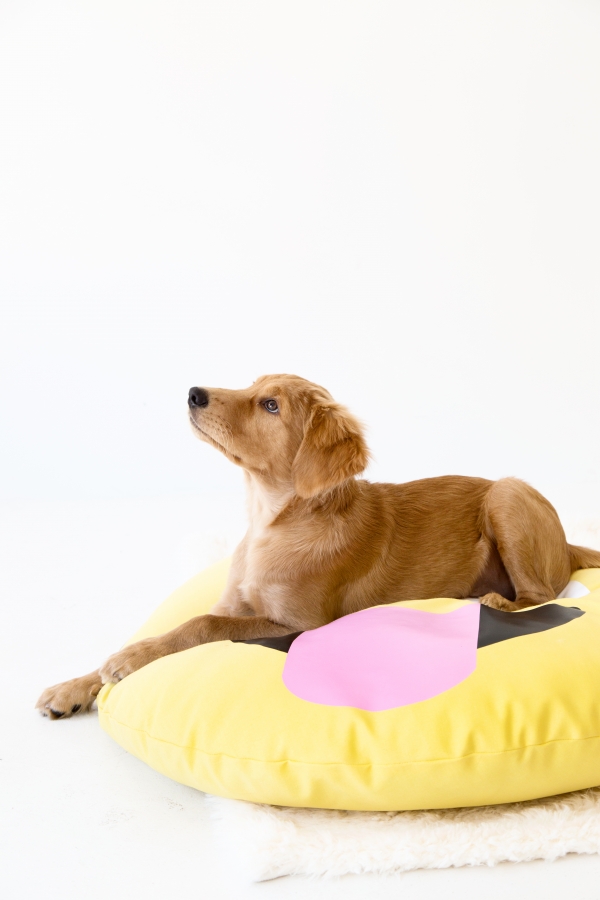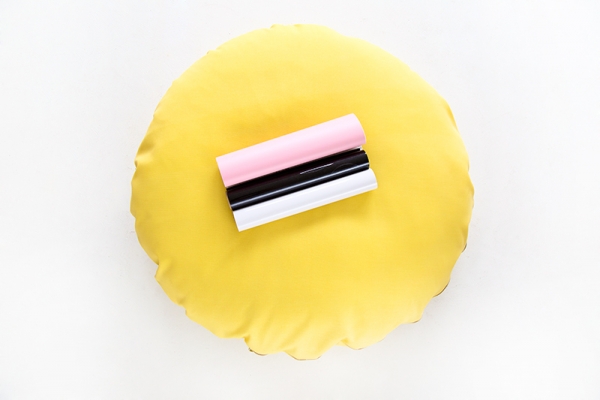 Yellow Dog Bed
Iron On Vinyl in White, Black and Pink
Scissors
Iron
Scrap Fabric/Tea Towel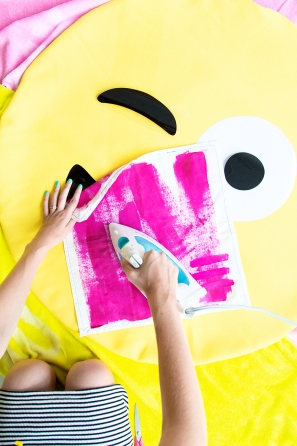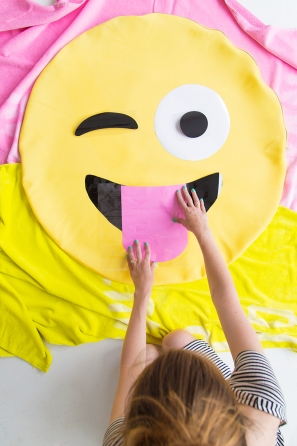 1. Cut out your shapes from the iron on vinyl. For the crazy emoji face like we made you'll need: One large white circle, one small black circle, one black half circle, one black crescent moon shape, and one pink rectangle with one curved end.
2. Remove the cover from the bed and place on a surface you can iron on. Place all your face shapes on the cover so you can arrange them as you'd like.
3. Remove the pink tongue and black eye leaving just the white eye, winky eye and mouth. Following package directions, iron the shapes onto the bed. Be sure to use a tea towel or other scrap fabric in-between the pieces and your iron.
4. Once those pieces are cool, remove the liner. Then lay the tongue and black eye pieces on top and iron those on, still using the tea towel/fabric in-between the iron and the pieces. Let cool completely and remove the backing. Re-stuff with the bed and you are DONE!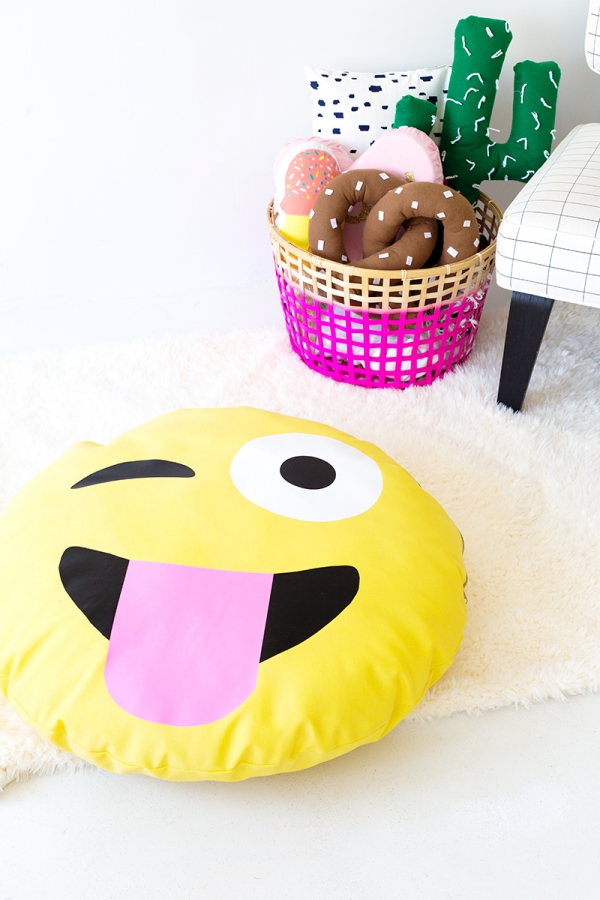 And now for one million puppy photos, because how do you edit down puppy photos!? #sorrynotsorry
Photos by Jeff Mindell
If nothing else, this was just a great excuse to look at a cute puppy for a few minutes, yeah? PUPPIESSSS!
p.s. Emoji Balloons + Emoji Macarons!