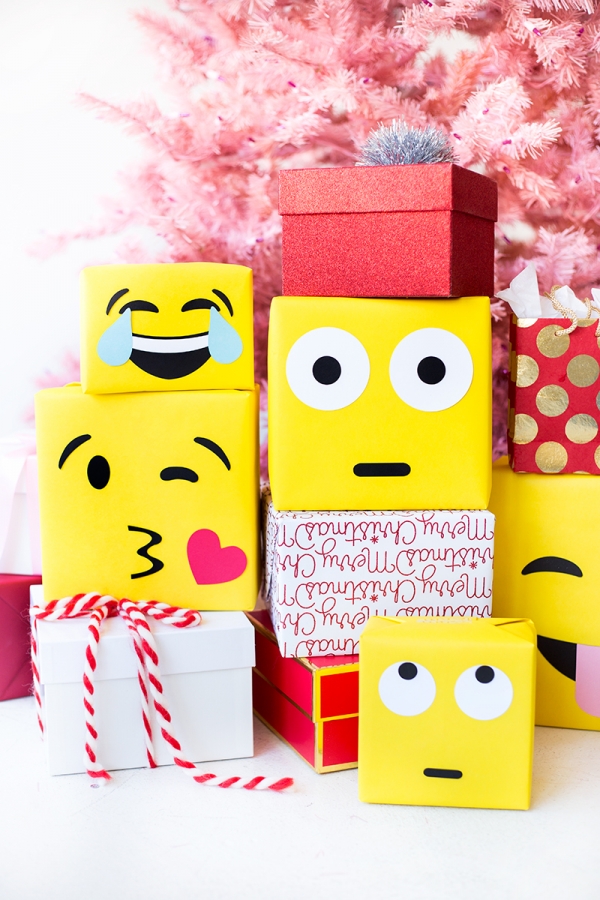 Since our emoji ornaments were pretty popular last year (That feels like yesterday FYI! *Cries as time flies by.*), I had to emoji-fy another holiday DIY this go-around! Emoji gift wrap with just yellow paper and some cardstock is right up my "Oops I forgot to wrap that present ahhhhhh!" alley. You can snag a roll of paper at the art store and you're good to go!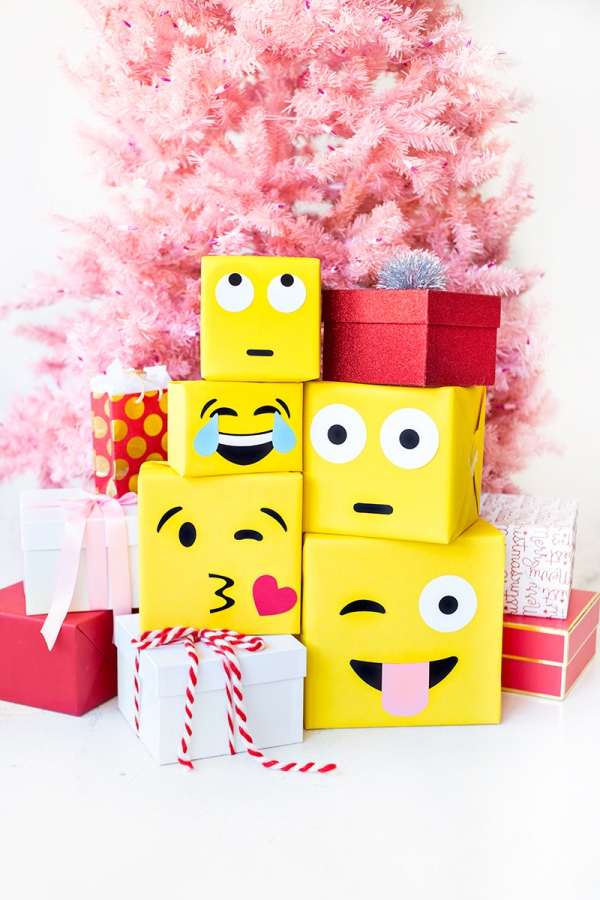 Yellow Wrapping/Art Paper
Black, White, Red, Pink and/or Turquoise Cardstock
Double Stick Tape, Glue Dots or Glue Stick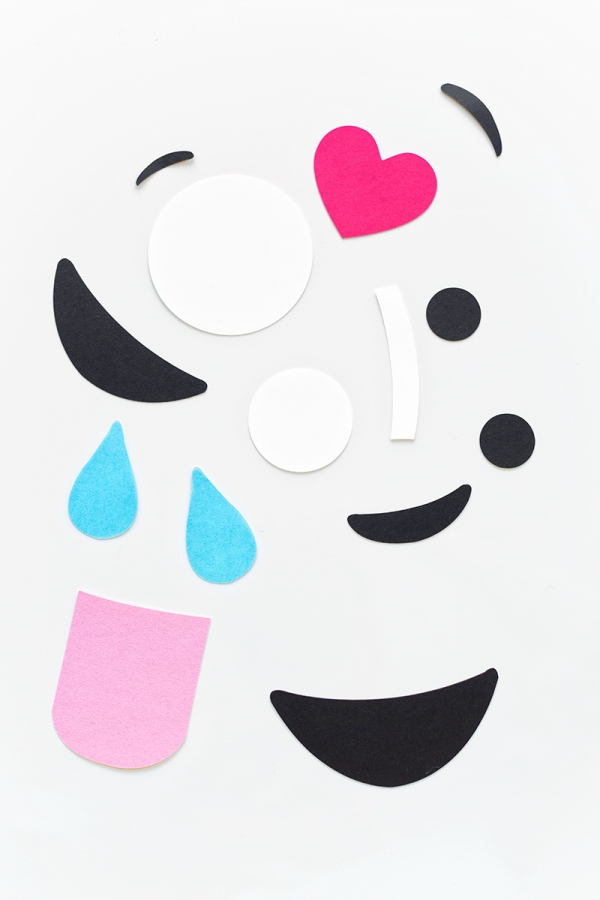 1. Decide what emojis you want to make and cut out the shapes for the eyes, mouth and other features from cardstock. If you aren't good at free-handing, you can use your computer screen as a "lightbox". Find an image of the emoji you want and enlarge it on your screen to the size you want it on your present. Hold up a piece of computer and trace the different shapes, then cut out and use that as a template to trace/cut out of your cardstock.
2. Wrap your gifts in yellow paper and glue or tape the pieces on top to form the emoji! You could even do a different emoji on each side!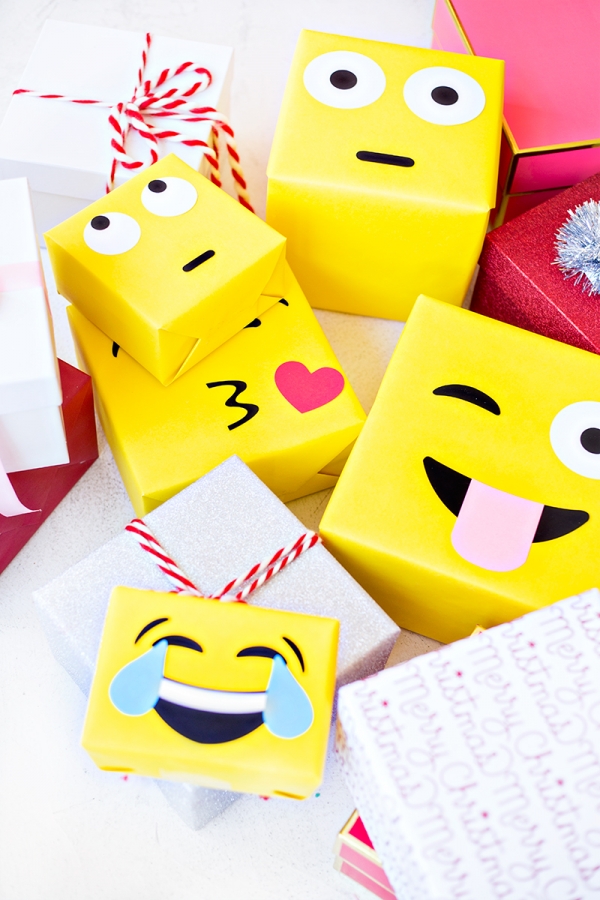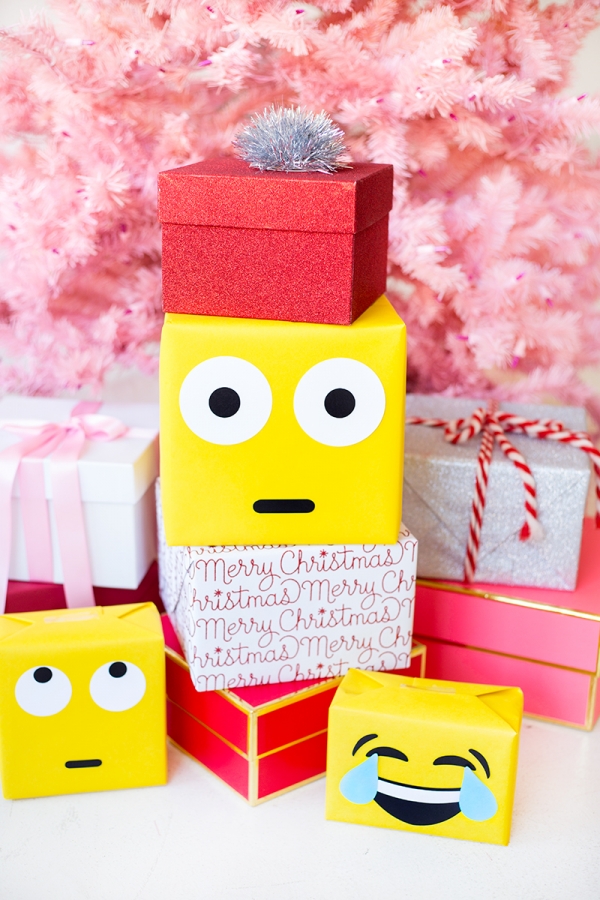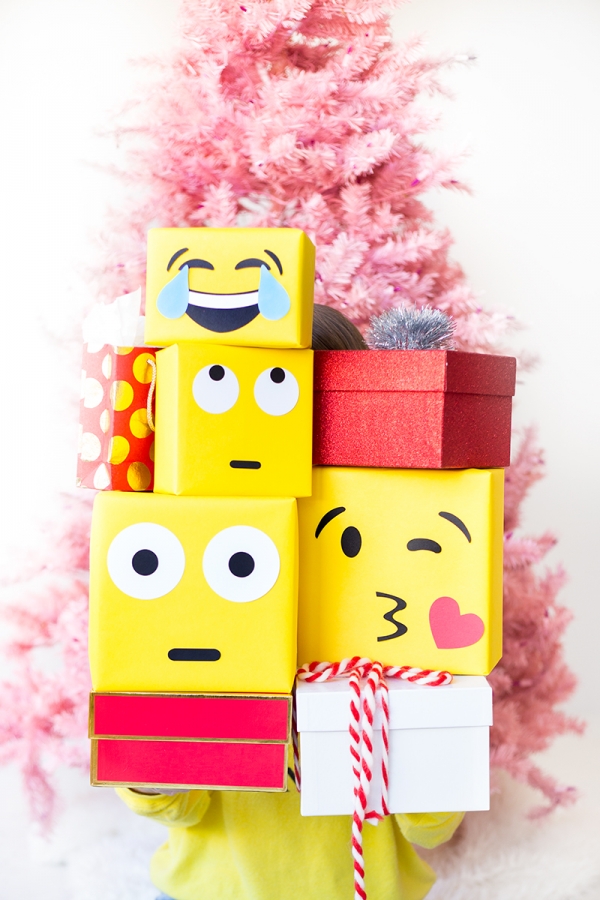 Photos by Jeff Mindell
This would be a really fun idea for a gift wrapping party! Just provide yellow paper and a bunch of cardstock and you're good to go!!!
p.s. Emoji ornaments!