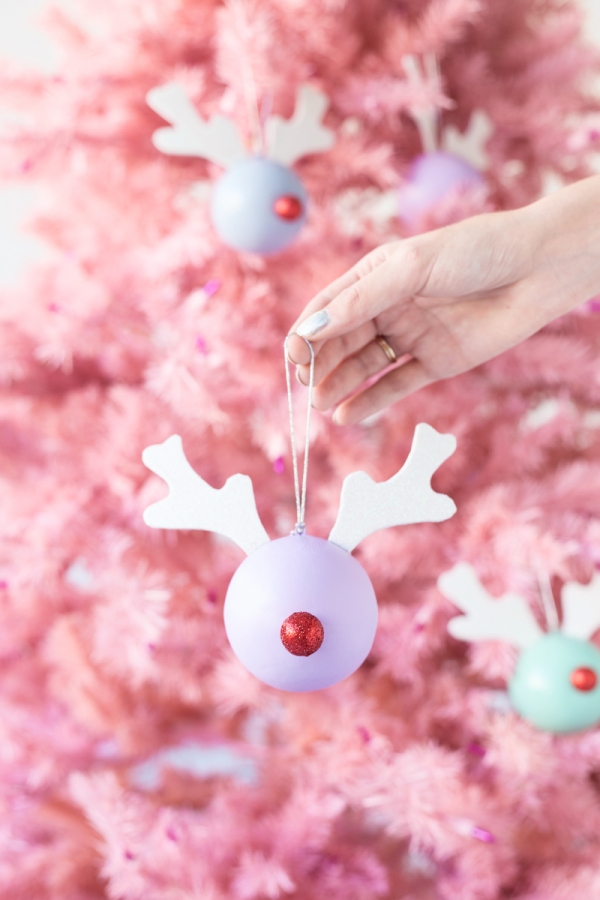 Perhaps my most favorite recent purchase is this little Rudolph purse. I MEAN! It's so good. Since we've been re-purposing my favorite colorful ornaments for a few seasons now and I was feelin' inspired, I thought the ornaments would make some mighty cute Rudolphs too! Eeeee! They're the easiest too. Just another project where I pledge my love for a hot glue gun… Now go make some!!!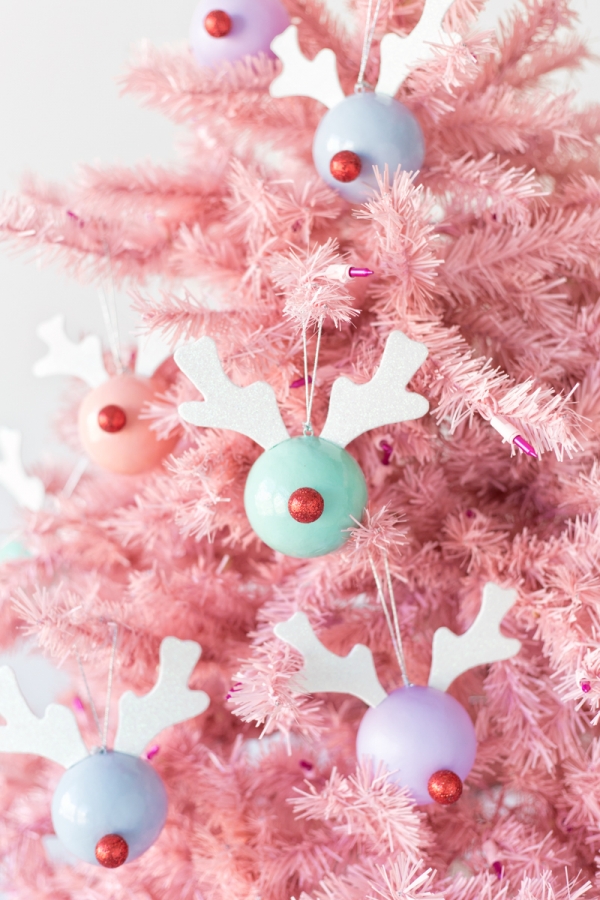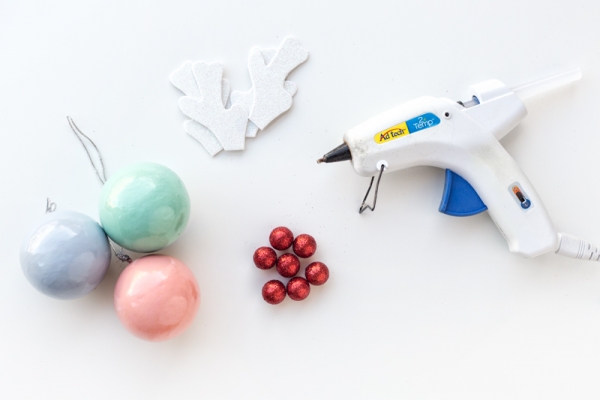 Round Ornaments (Ours are from here, but these are a great option too!)
Red Pom Poms or Foam Holiday Baubles (Name? They're always in holiday sections at craft stores!)
Craft Foam
Hot Glue Gun
Scissors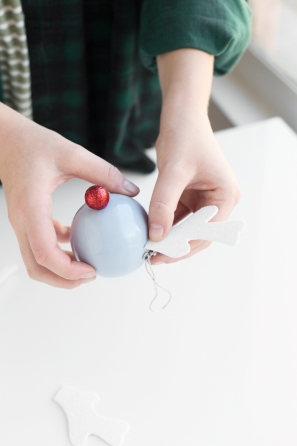 1. Place a bead of hot glue on the pom pom/foam ball and glue it to the center of one side of the ornament.
2. Cut out antler shapes from the foam and run a line of hot glue along the bottom of each antler, then place on the top of the ornament and hold in place until set.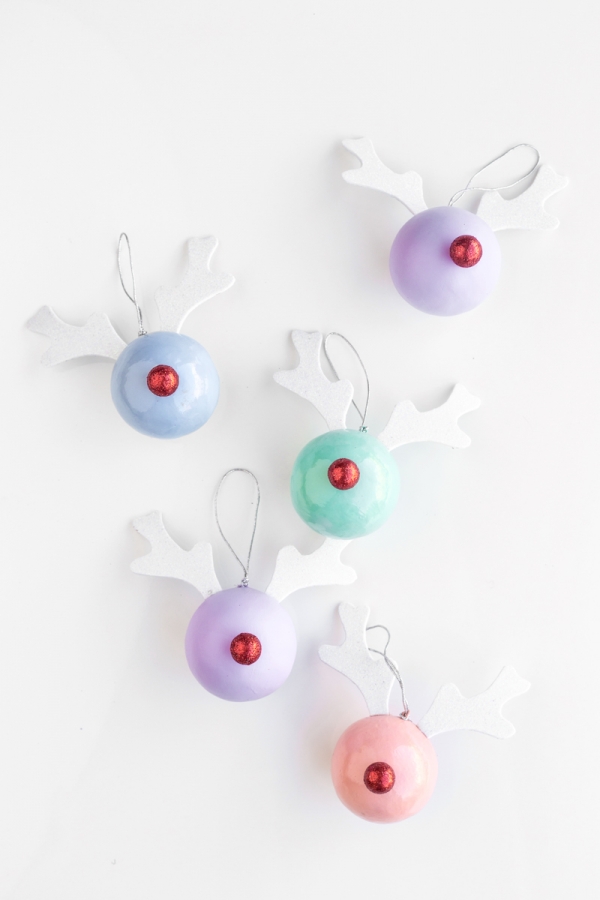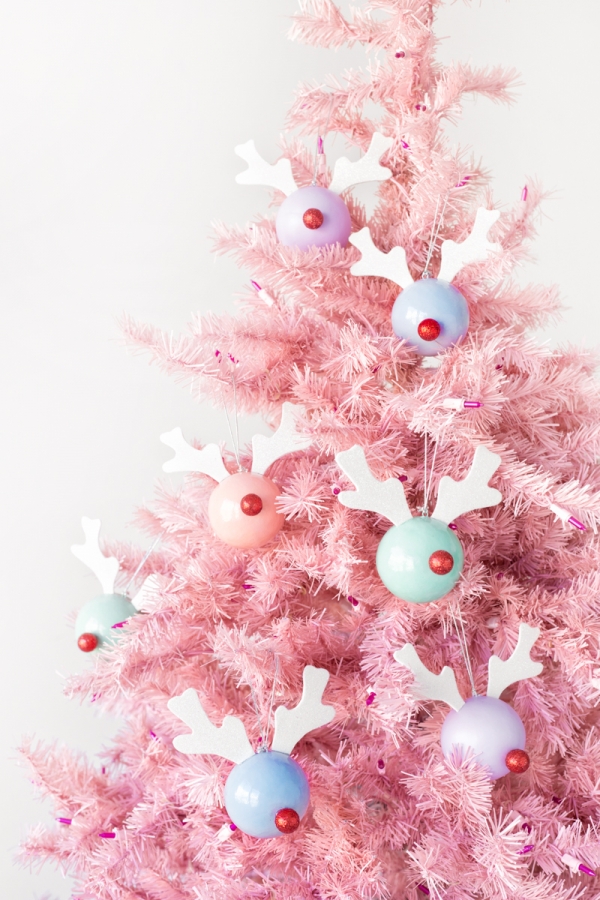 Photos by Jeff Mindell
These would be a great little craft at a holiday gal pal get together, and they'd make really cute gift toppers too! You could snag a set of ornaments on sale and make a whole flock (pack? team? sleigh-full?) of them!