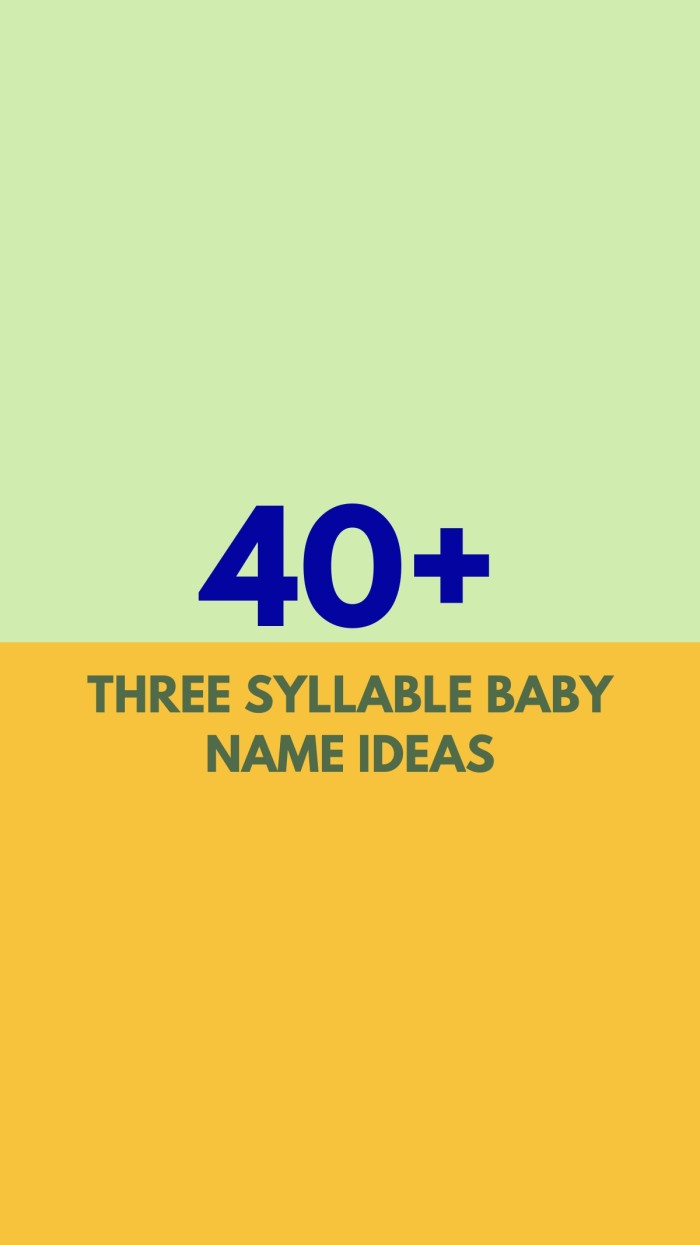 If you are looking for a name for your new little one, three syllable names just might be what you're looking for. Names with three syllables can be unique, timeless, and will easily stand out from the crowd.
All of these names are pretty easy to pronounce, spell, and remember. They can make great first names or last names as well. And because names with three syllables can be a bit longer, they can often have really fun nicknames!
Can't decide whether you want timeless three syllable boy names or more modern three syllable girl names? We've got you covered because these baby lists have some of each! There is sure to be something here that you love either way!
Timeless but Uncommon Three Syllable Baby Names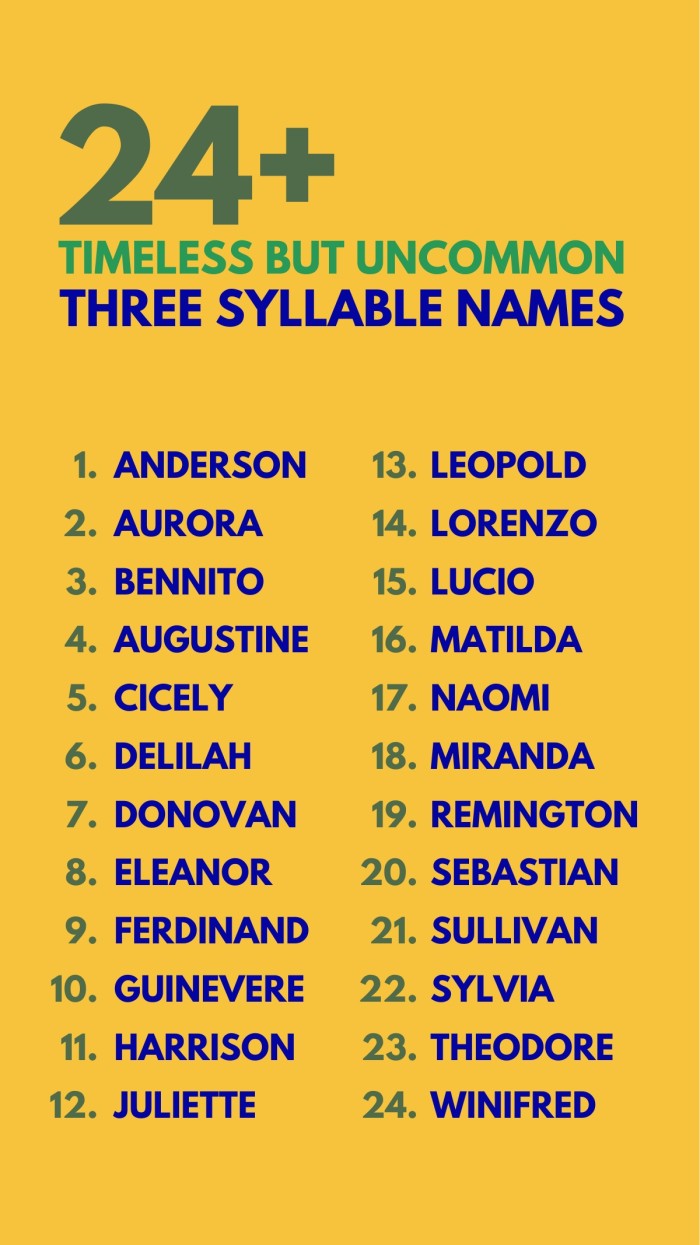 Many of these names have been timeless favorites for centuries. This list of baby names has all the charm and sweetness of the more traditional names that we all love. One of my favorite things about these names is that they are historical and charming but they aren't as common as say, William, Mary, and Elizabeth. They are unique and won't go out of style!
Modern Baby Names with Three Syllables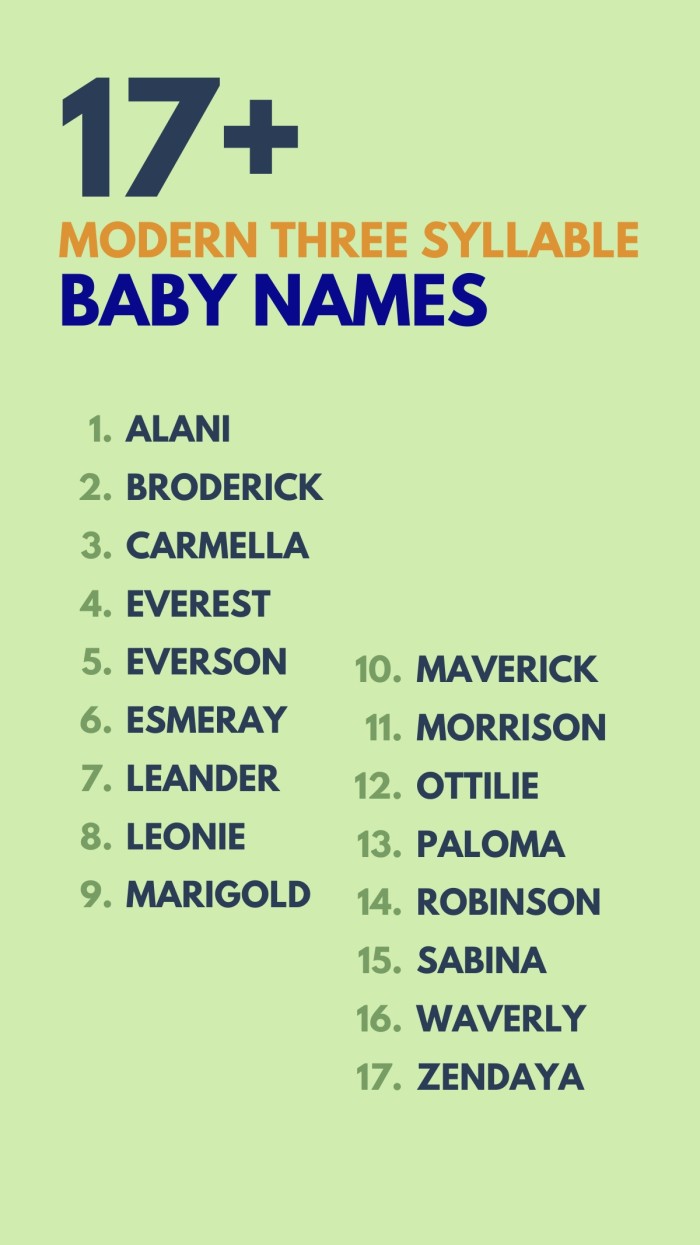 Looking for a more modern baby name? Try favorites like Leonie, Everest, and Zendaya because they have a more contemporary and unique sound to them. They aren't as common to be heard around the schoolyard, but they are just as charming and sweet as any other!
More Baby Name Ideas
Picking out the perfect name for your new bundle of joy can be hard, but hopefully, this list of three syllable girl and boy names helped you decide a bit better!