Is that a ziploc bag in today's post? Why, yes, yes it is! While I am all about the pretty little treat bags, sometimes they just aren't layin' around when your 24 hours away from your child's birthday bash and realize "I forgot the favor bags!" Solution: jazz up those ziploc bags. I know you have those. All you need is a little bit of fringey streamers (or fringe up your own from plain old crepe paper streamers). Then fill the bags with candy and you've got a simple favor for your mini guests! I also happen to think any kid would love to have their snack bag in their lunch jazzed up like these on their birthday. They'd be the talk of the cafeteria, no!?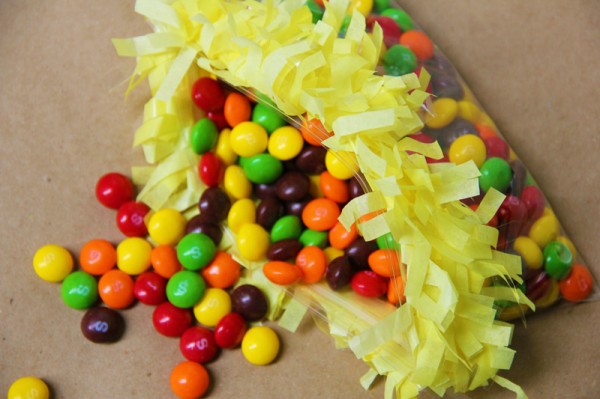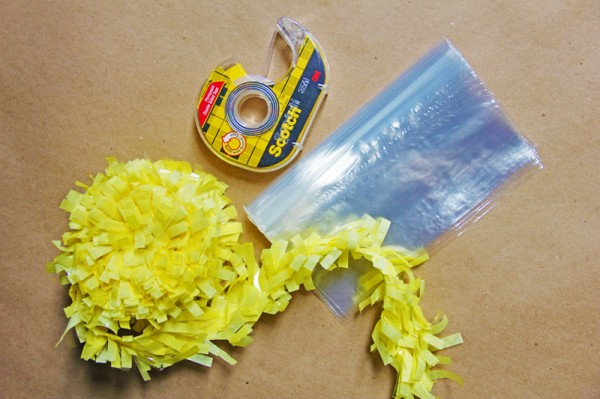 Supply List:
Ziploc Bags
Fringe Garland (Purchase here or at a local party store. Alternatively, use regular streamers, fringed with scissors)
Double Stick Tape
To Make:
Cut your lengths of streamers, you'll need two per bag. Place double stick tape on the back side of one strip.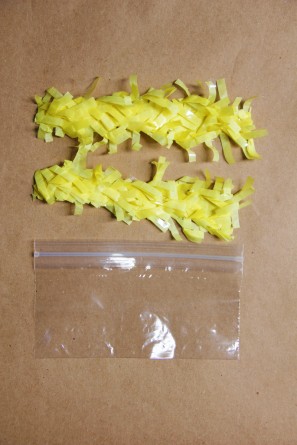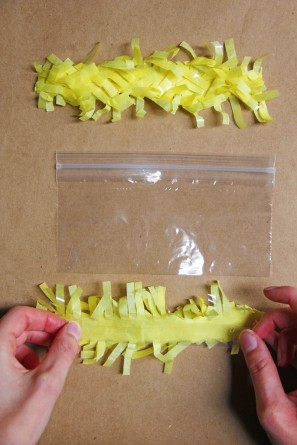 Adhere it to your Ziploc bag, right over the zip seal.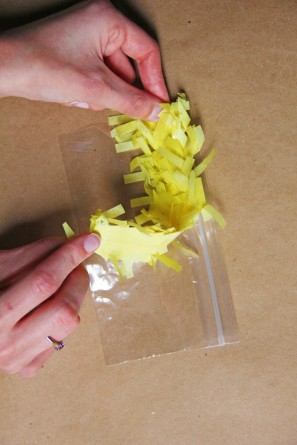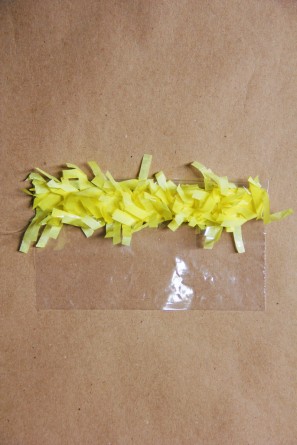 Repeat with the other side.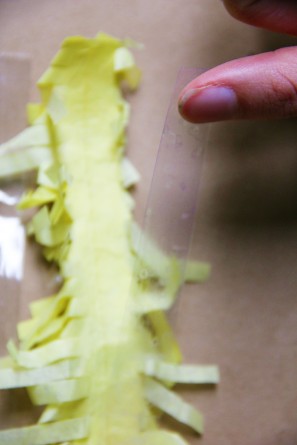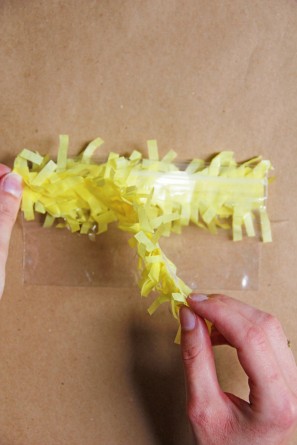 DONE!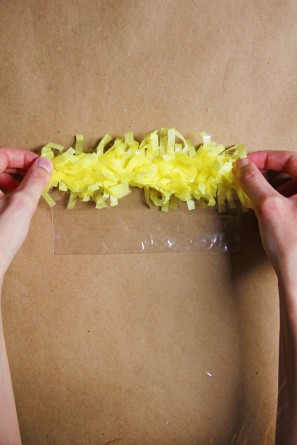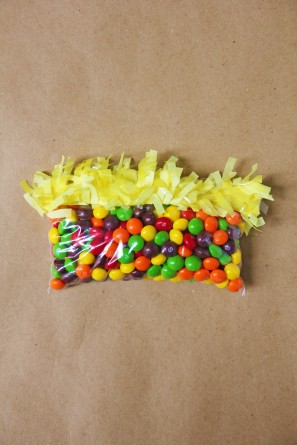 Fill with candy and line them up in a tray or on a table for kids to take as they go!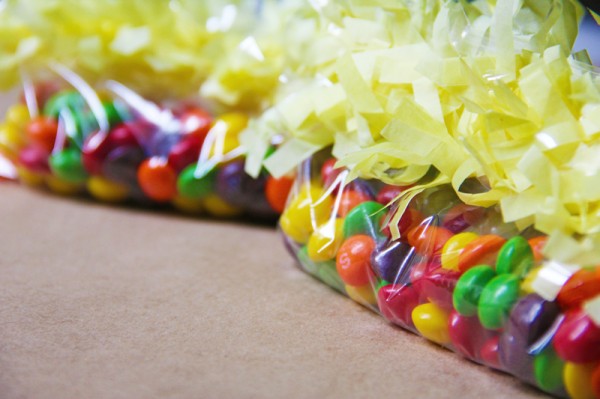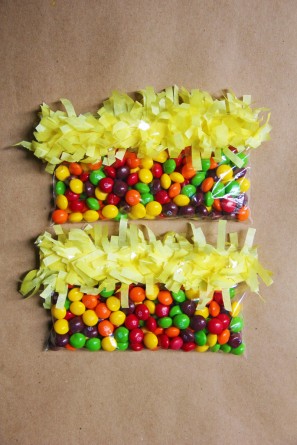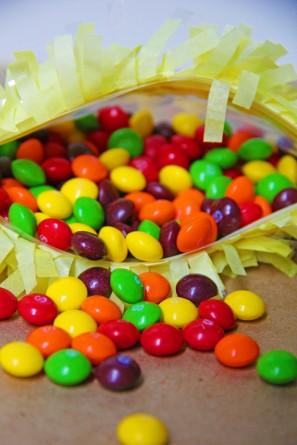 Looking for more DIY projects? Check out the Project Gallery and Free Printable Gallery! In need of supplies to make your own fringe treat bags? Check out the Craft Supplies Guide!