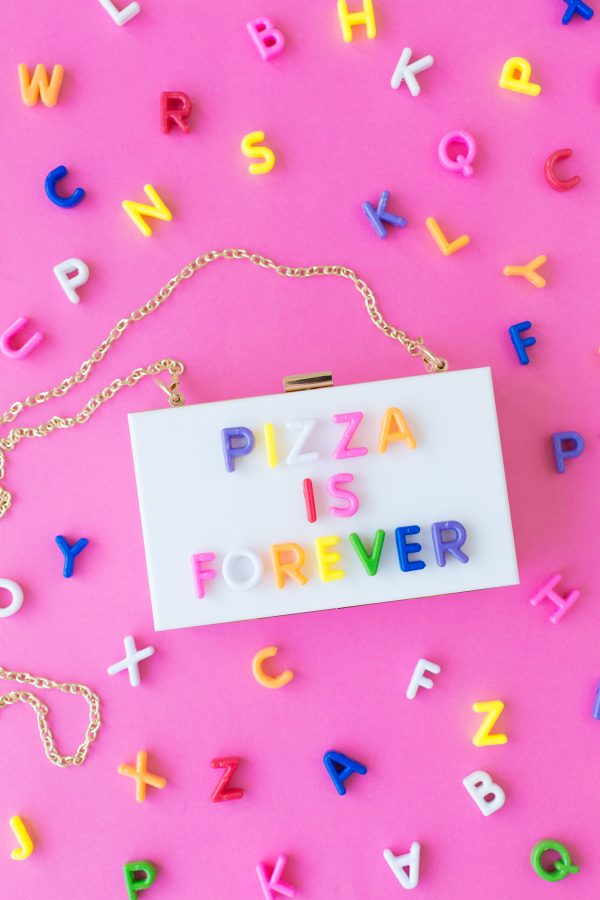 We got our hands on some fun letter beads and decided it was time to DIY some graphic acrylic clutches!!! How fun is this!? Easy enough for a kindergartner to make but awesome enough for ALL OF US! It takes all of 20 minutes to make, too.
And of course, we had to bust out our Twerkstorian necklaces to go with!!! Gang's all here!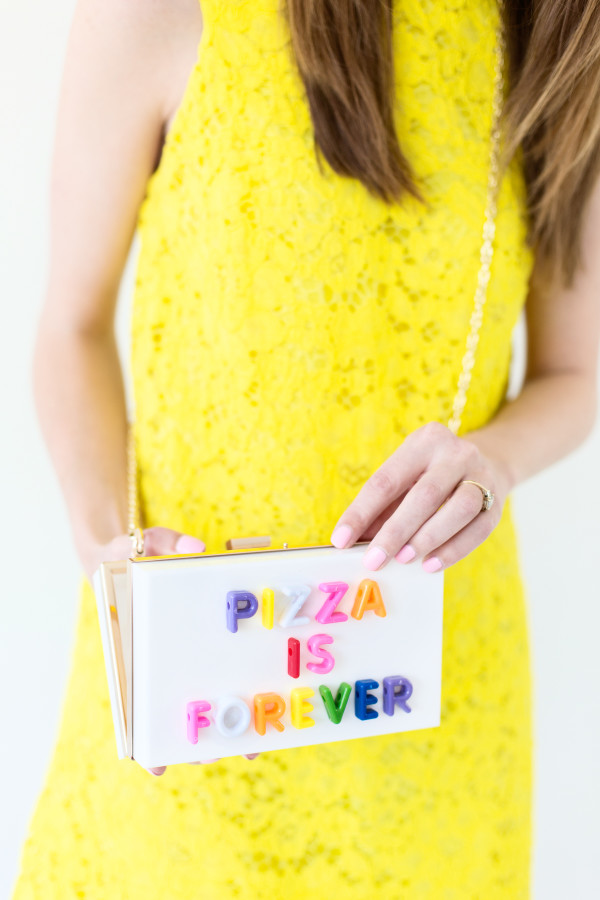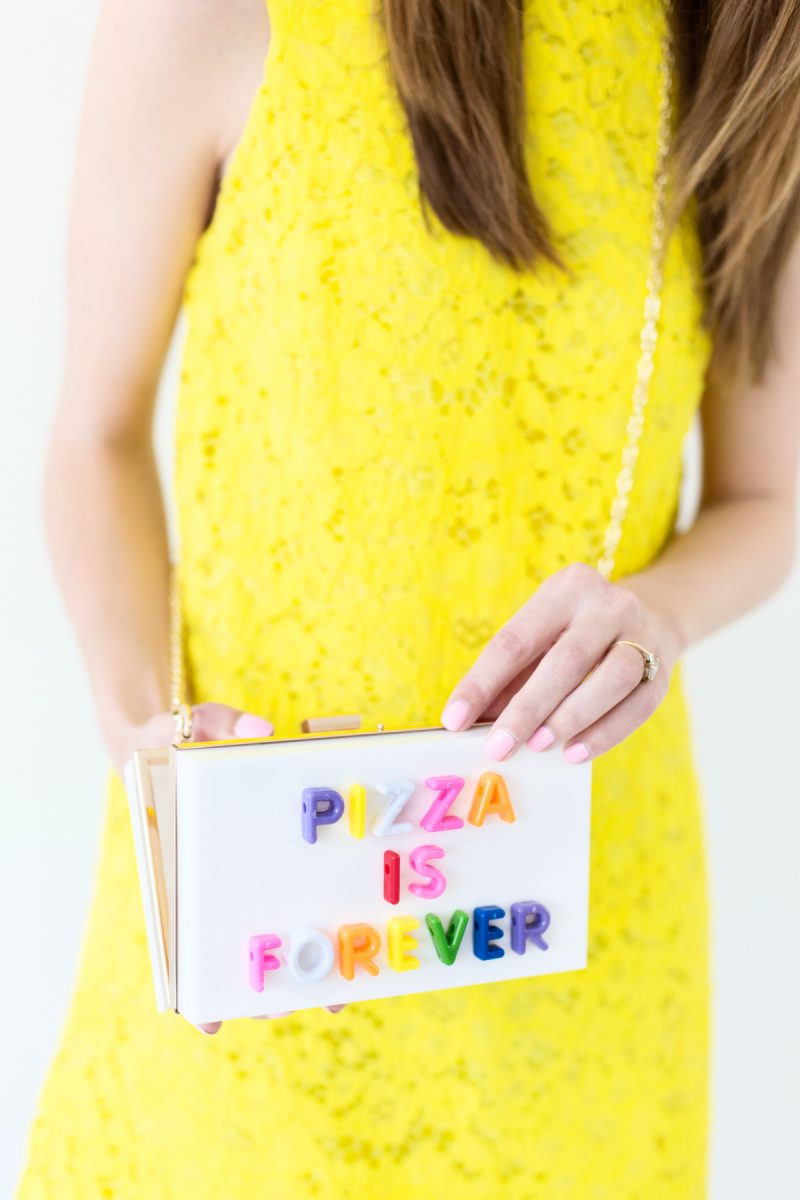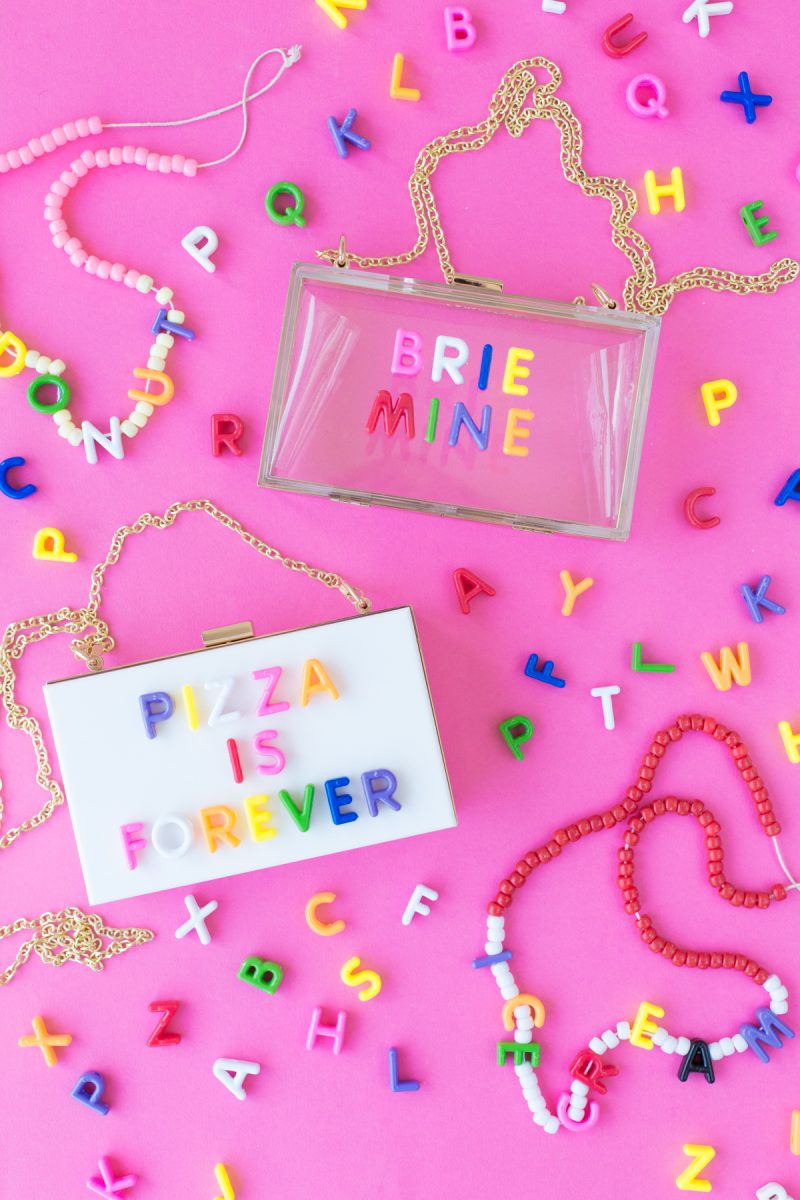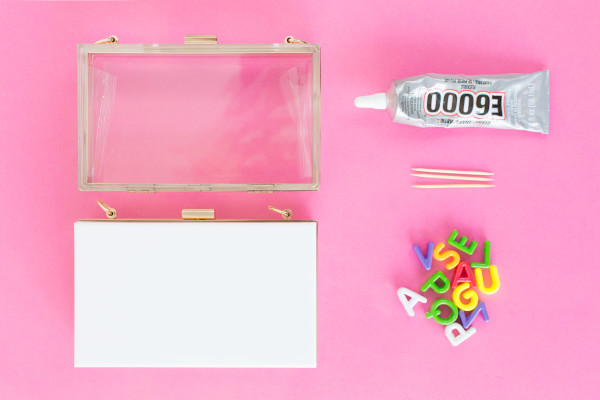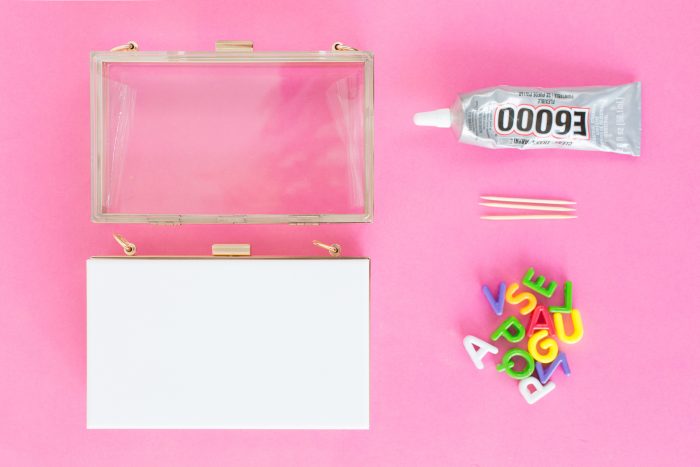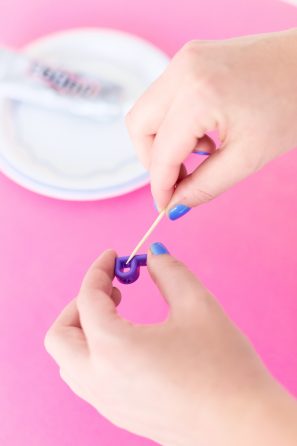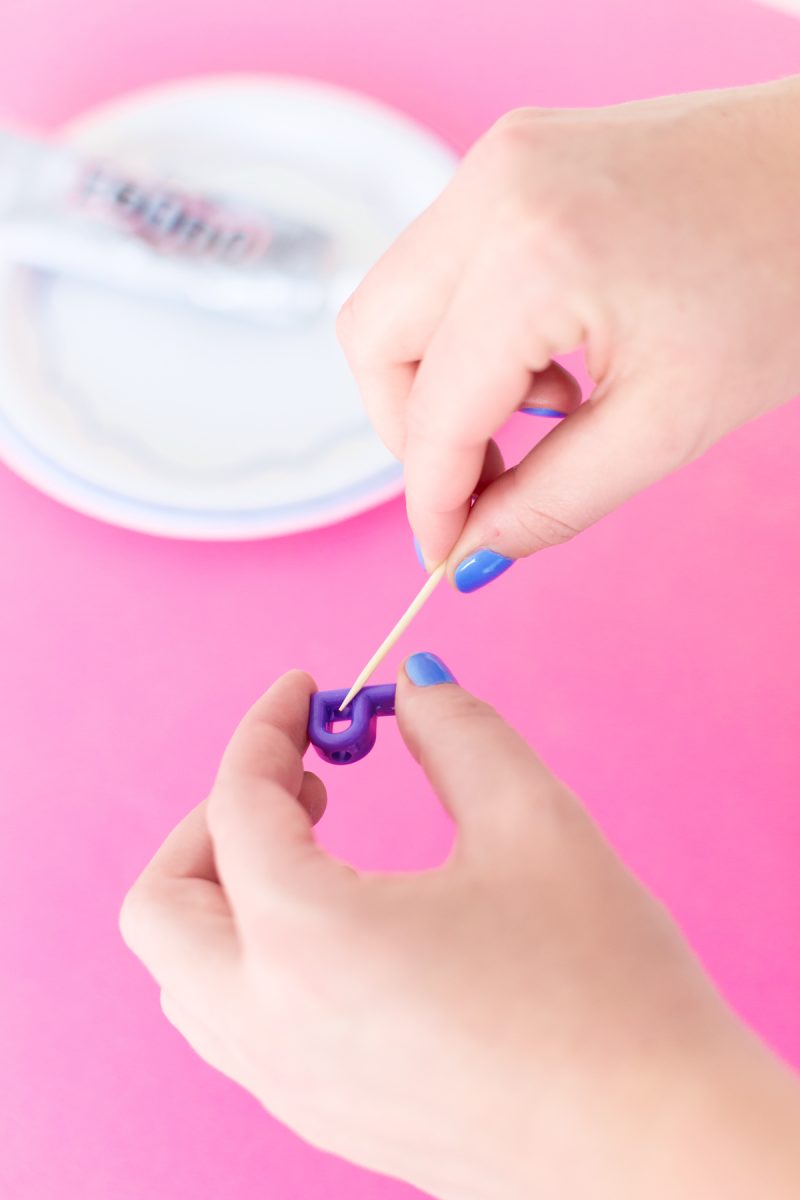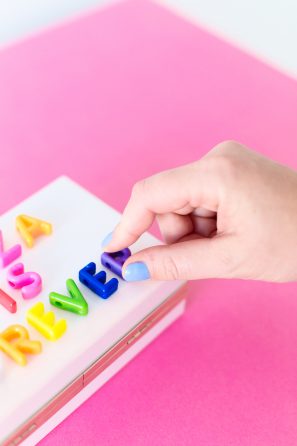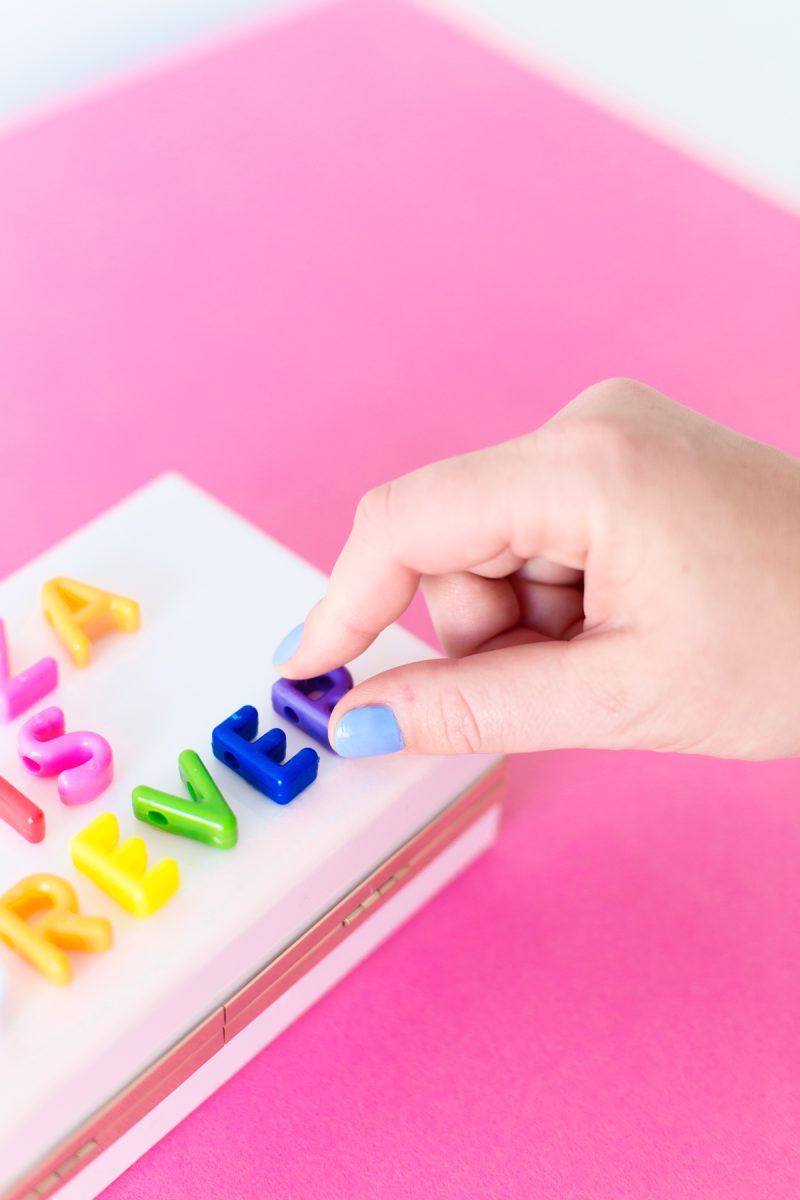 DIY Graphic Acrylic Purses
Total Time: 20 Minutes, Plus Dry Time
Supplies
Acrylic Purses (A few sources are: here, here, here and here!)
Letter Beads (You can also find these at some craft stores!)
E6000 Glue
Toothpicks
Paper Plate
Directions
1. Decide what phrase you want to make, sort out the letters you need and decide how you want to arrange them on the purse.
2. Once you know where you want each letter, squeeze a little bit of glue onto a paper plate. Use a toothpick to spread glue on the back of the letter bead and adhere it to the purse.
3. Repeat with all other letters and let set for 24 hours.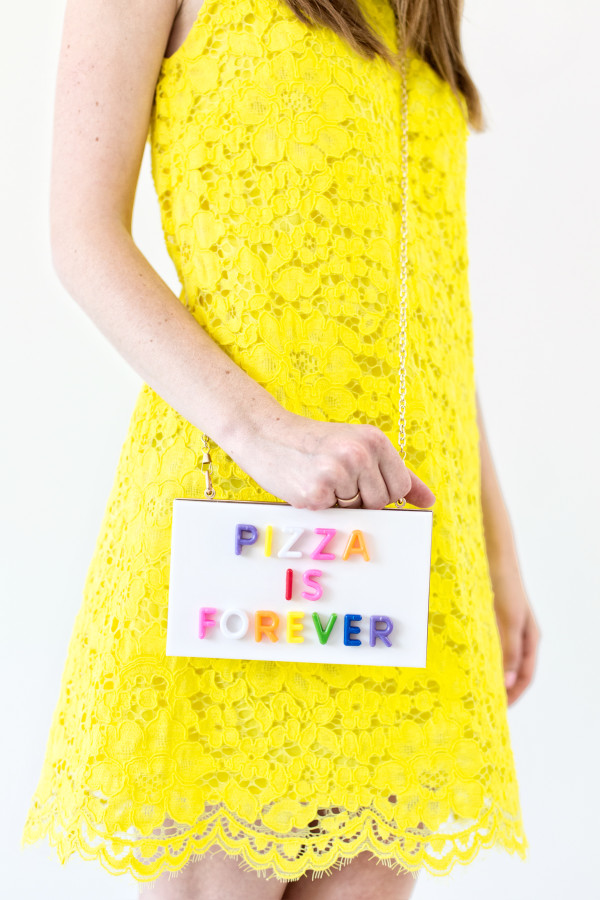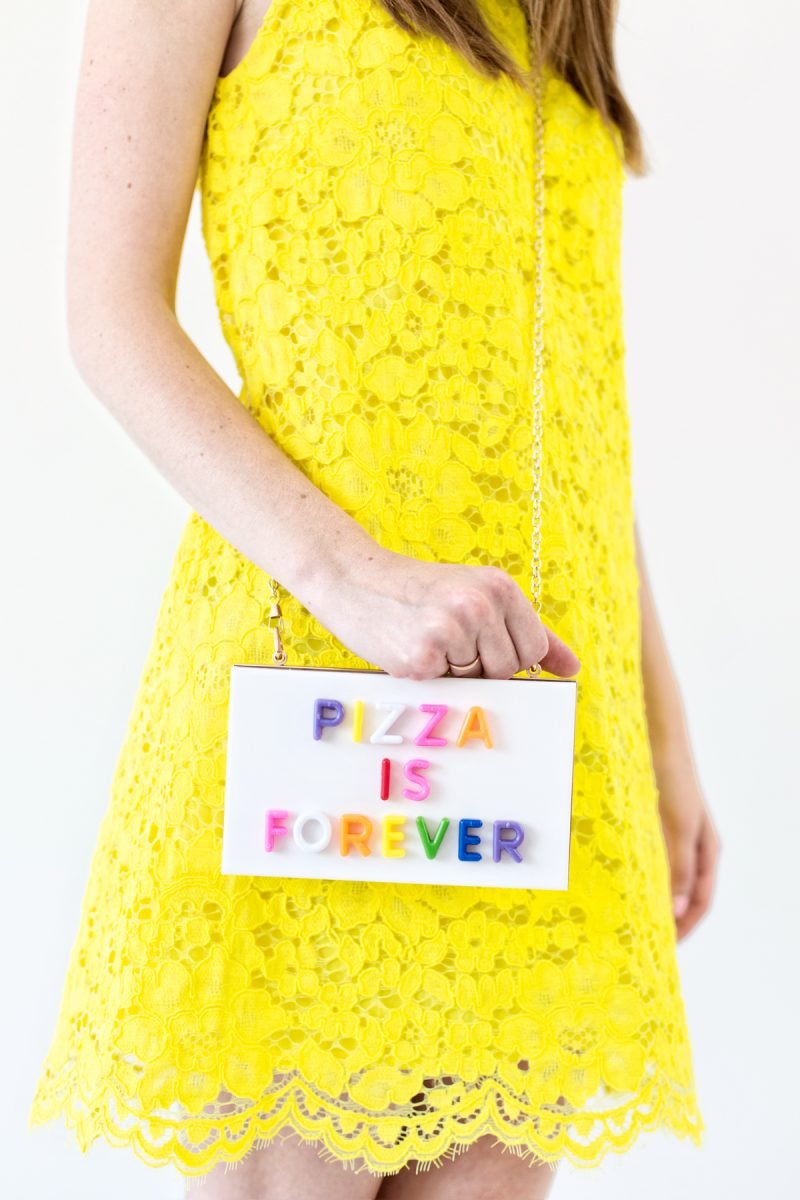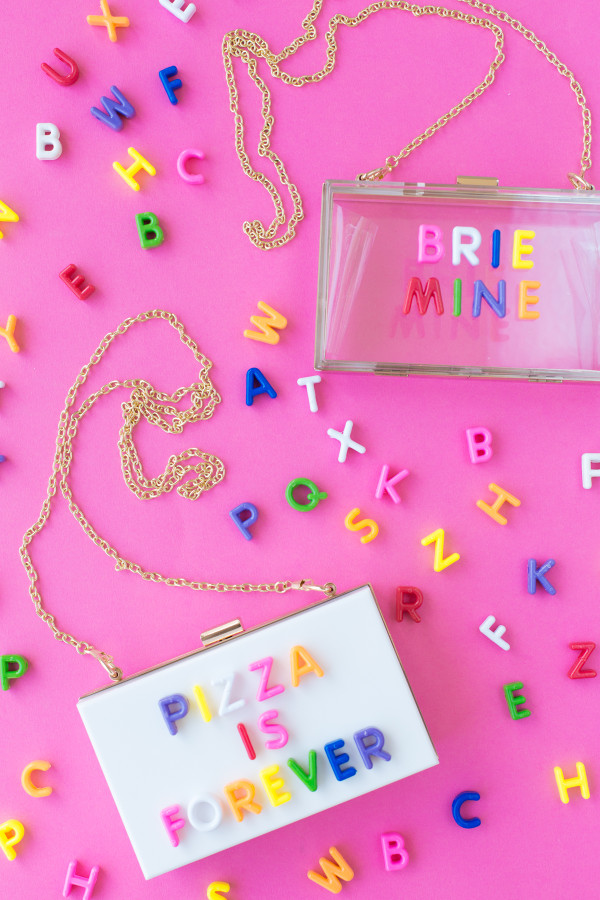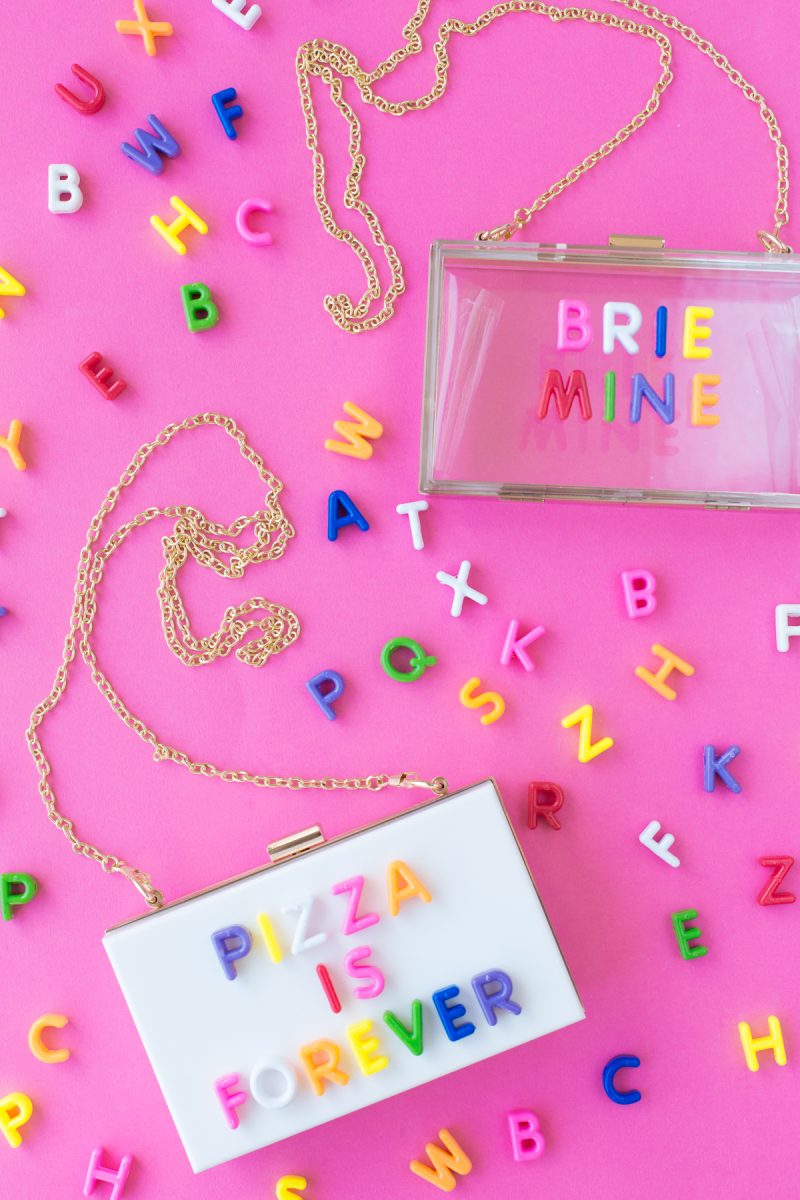 Photos by Jeff Mindell | Craft Production + Styling by Annie Steward | Creative Direction by Studio DIY | Necklaces by Twerkstorian
So… what would your purse say!?
p.s. A DIY Donut Purse!