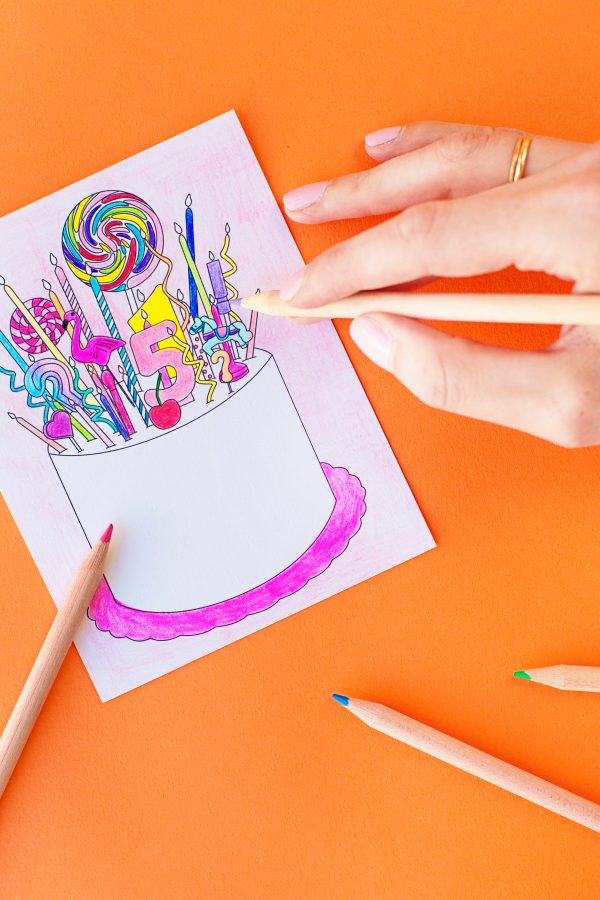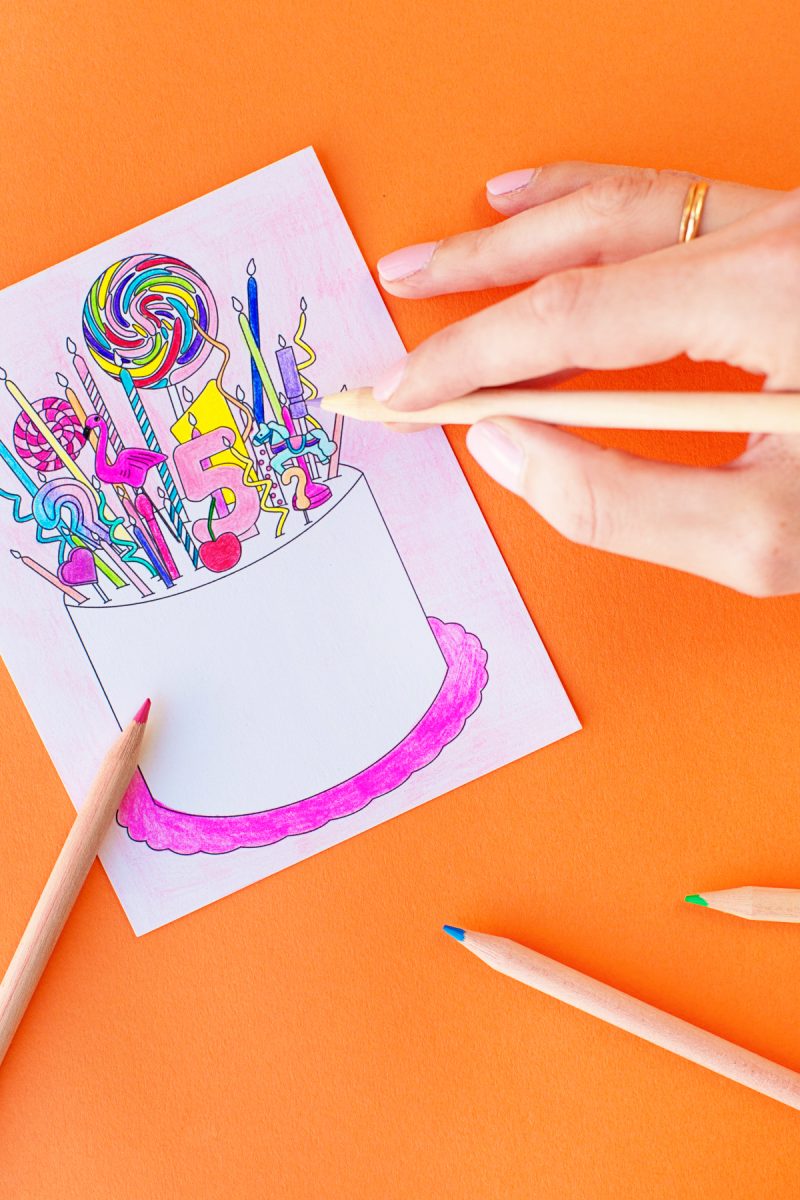 I TOLD you we were going to start doing more stationery!!! We're excited to share that every month we're going to be teaming up with one of our fave designers or stationers to make free printable stationery for you guys! Sometimes it will be cards, sometimes postcards, but whatever it is… you can print it and keep that snail mail LOVE going strong!
To kick things off, we teamed up with our girl Jenn of Threadhoney (remember the tattoos she made us!?) to illustrate some fun COLORING postcards inspired by cakes we've shared in the past! I know you know coloring is ALL the rage right now. haha! I was a master colorer as a kid, so I am very excited about this. Print 'em below!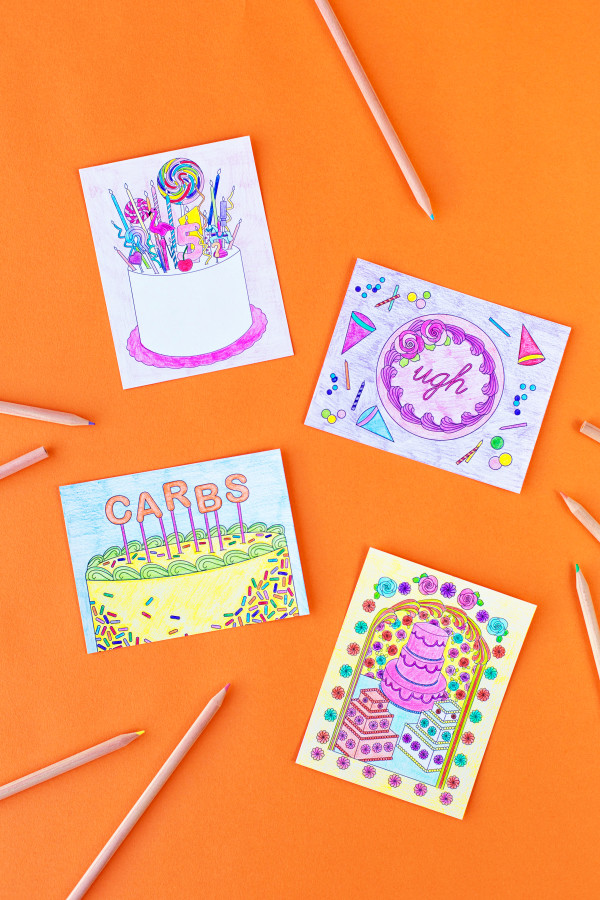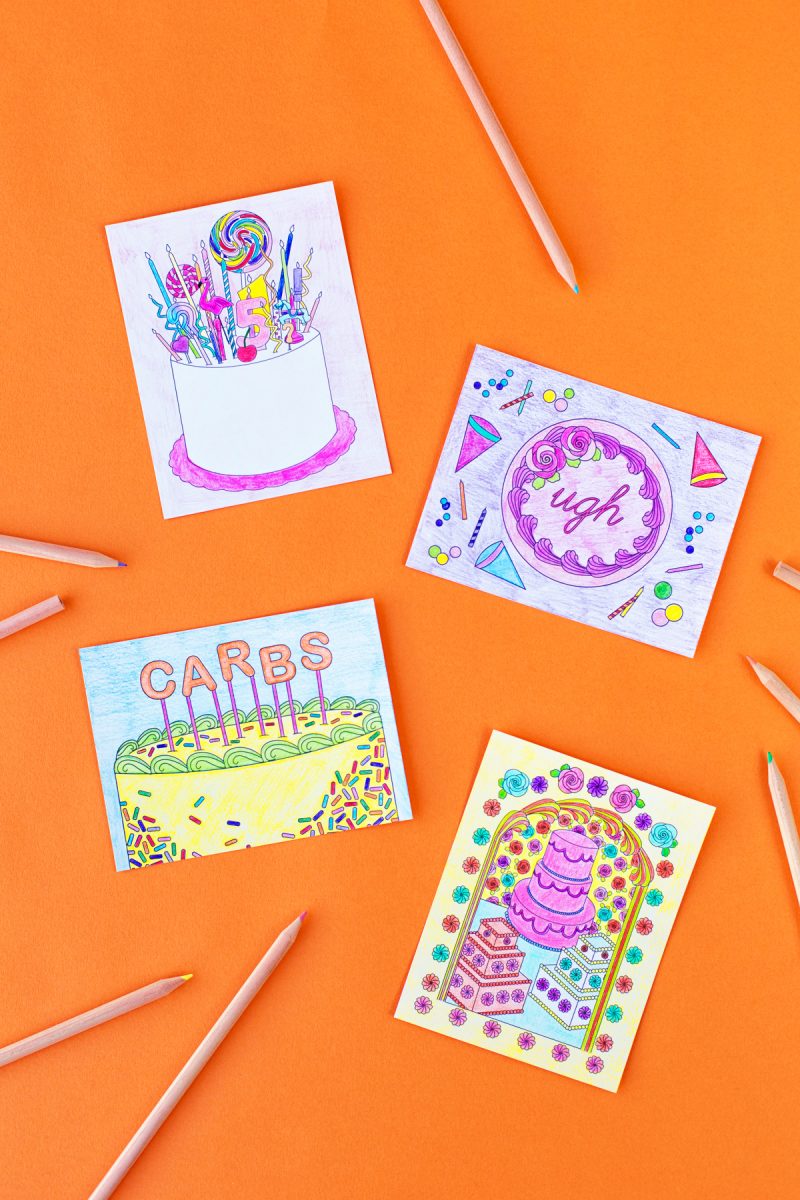 Click here to download the coloring book postcards!
Click here to download the postcard template for the back of each postcard!
You can use A7 or A2 flat cards for these postcards. Set your printer to the appropriate size based on the cards you purchase and print the illustrations on one side of each card. Then flip them over and print the postcard template on the back of each! Now get your coloring on!!!!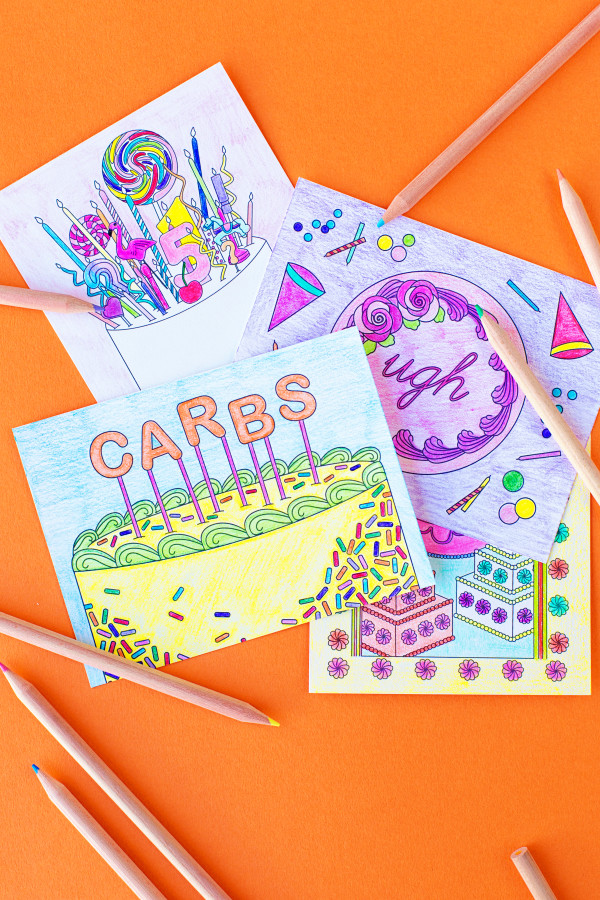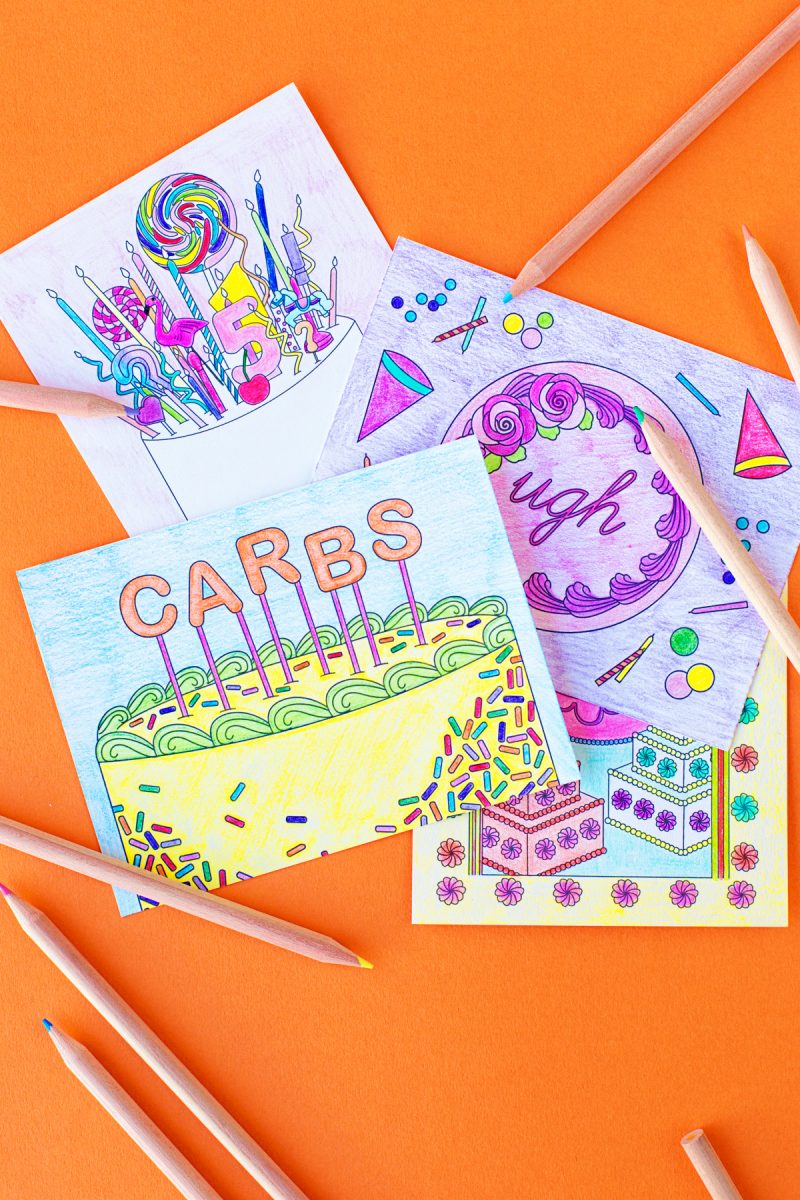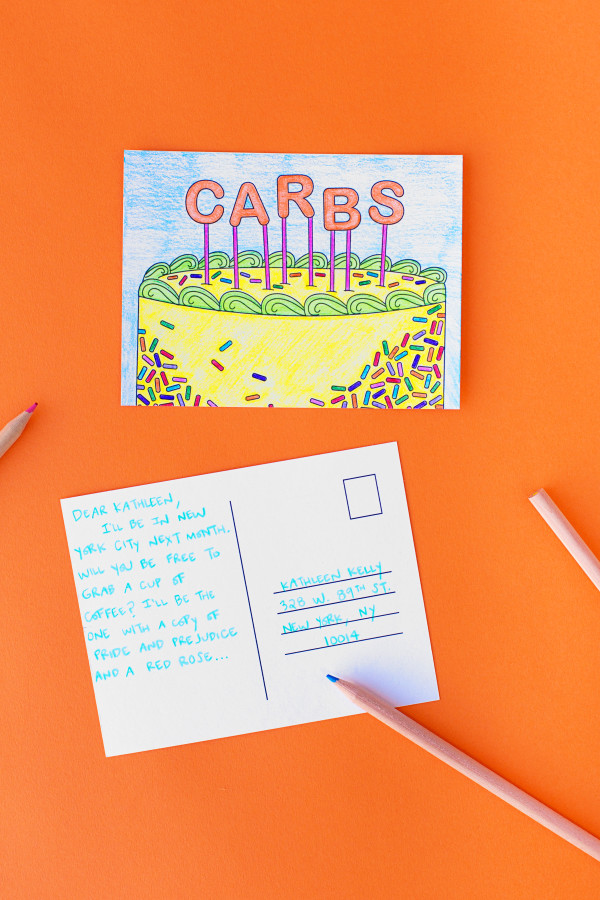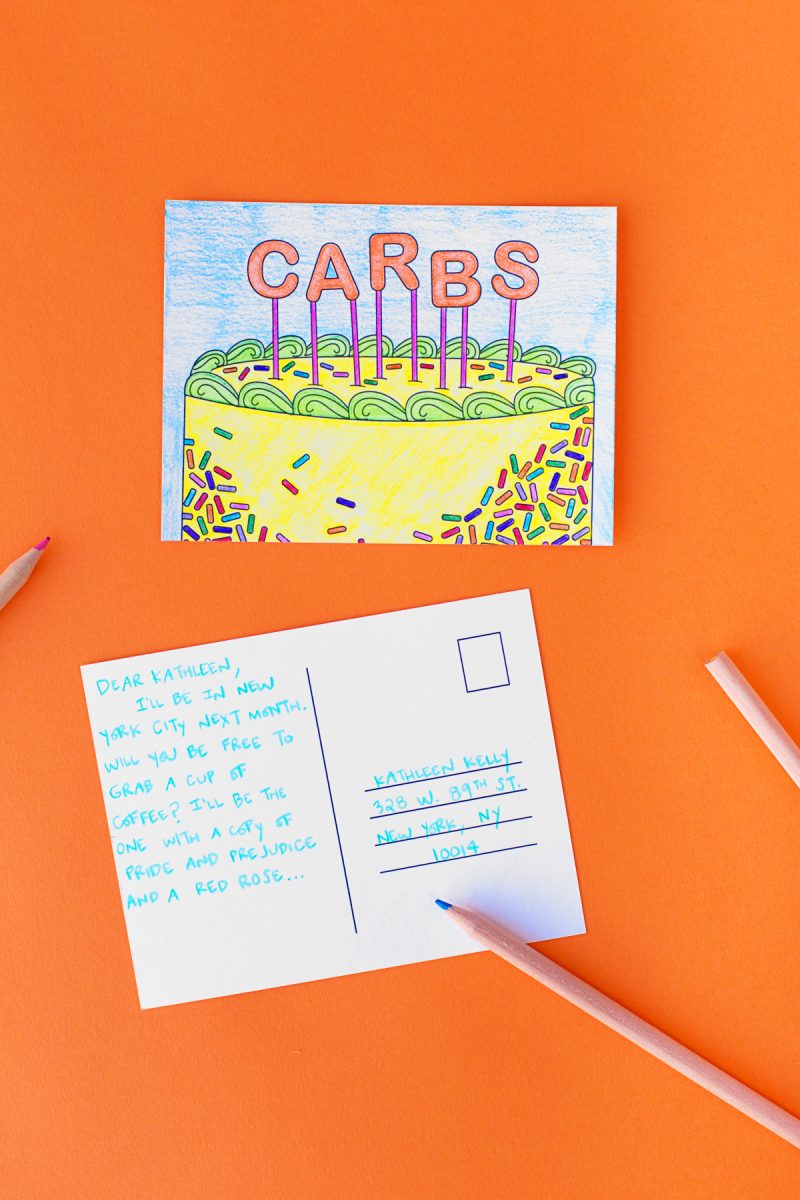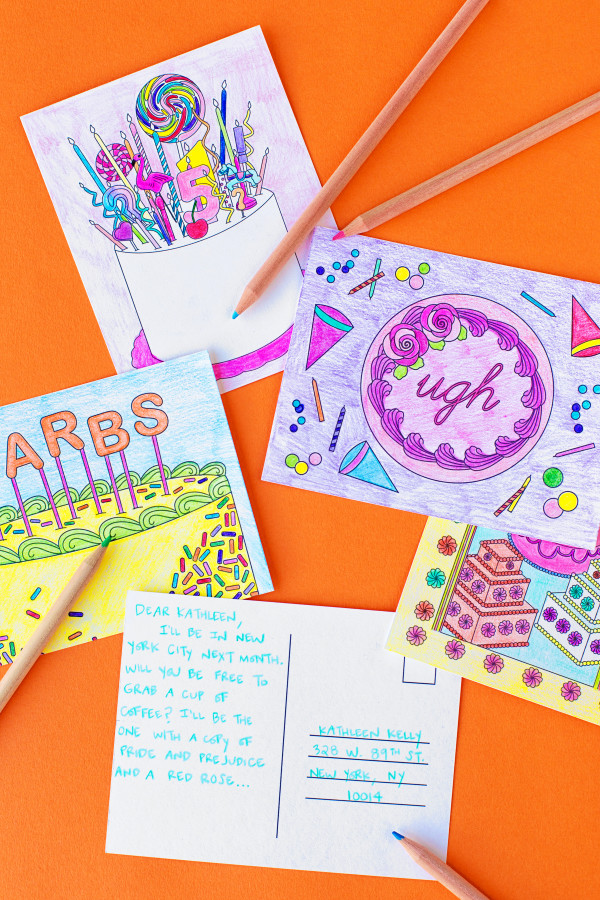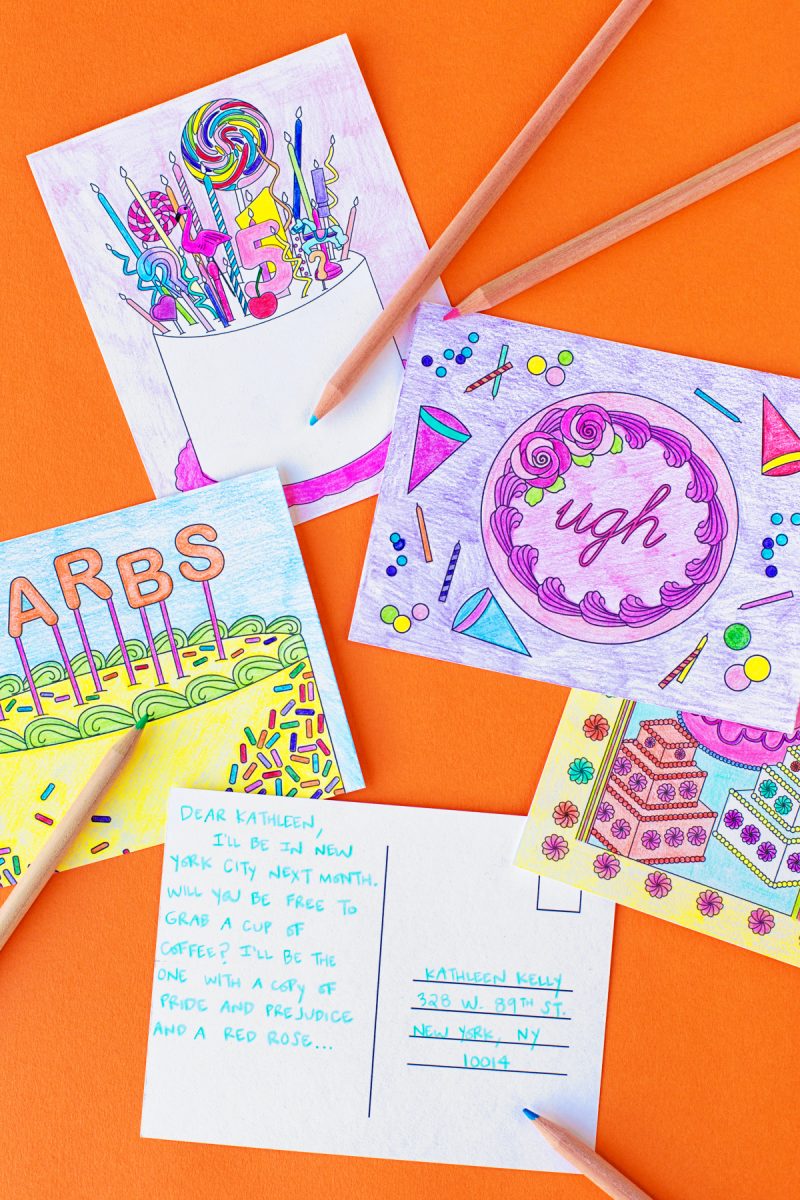 Photos by Jeff Mindell | Illustrations by Threadhoney
Styling by Annie Steward | Creative Direction by Kelly Mindell
Have you hopped on the coloring book train yet!? This is a good way to ease in if you haven't. But be warned… you'll be addicted!!! Let us know what kinds of cards or themes you'd like to see on future installments of this series. I'd love to hear what kind of snail mail you like to send!
p.s. Rainbow Edge Stationery!