The one week countdown is on till Valentine's Day! Luckily, it doesn't get much easier than this DIY. Today we're making heart streamers! No fancy schmancy supplies, just a few rolls of streamers, a pencil and some scissors. Bam! These simple Valentine streamers are perfect for school parties, or just strung across the back of the chairs at your breakfast table for an extra special surpise!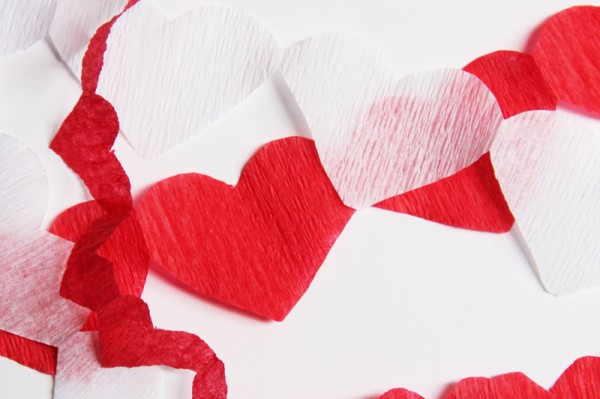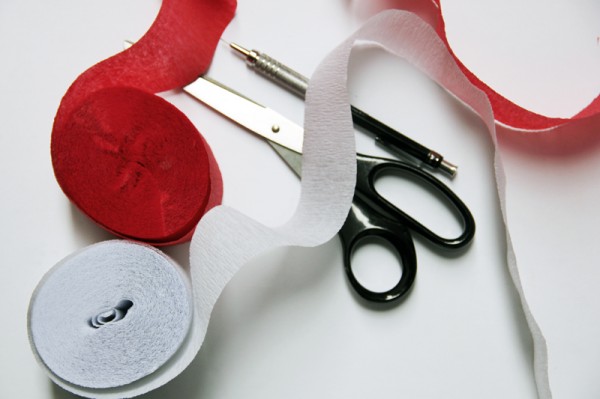 Supply List:
Crepe Paper Streamers
Scissors
Pencil
To Make:
Cut a piece of your streamers to your desired length. (The longer it is the more layers you are going to have to cut through so i wouldn't recommend going over a few feet!) Now, decide what width you want your hearts to be. For your reference, the ones below were about 2 1/4″ wide each and the mini ones at the bottom of the post were about 1 1/4″ wide each. Fold your streamers, accordion style, with each segment measuring to your per-determined length.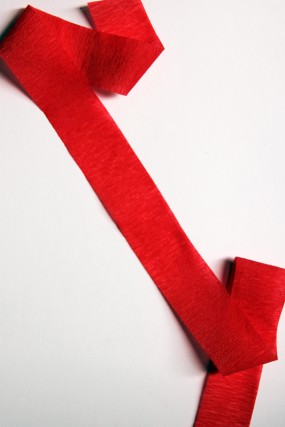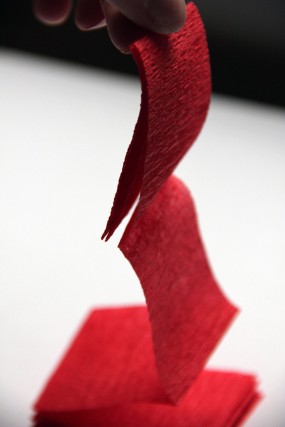 Now it's time to draw your heart! On top of your folded streamers draw a heart shape. The sides of your heart should extend over the folded edges of your streamers, leaving a gap on the fold (mine were about 1/2″ long) on both sides. This space will NOT be cut so that your hearts stay connected, paper doll style!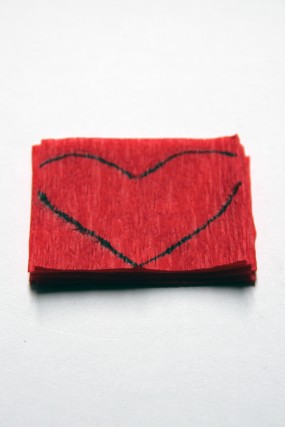 Carefully cut your heart out of all layers at once being sure to keep the folds lined up. Remember NOT to cut the gaps in your heart drawing on each side! Guess what? That's it! Unfold your streamers…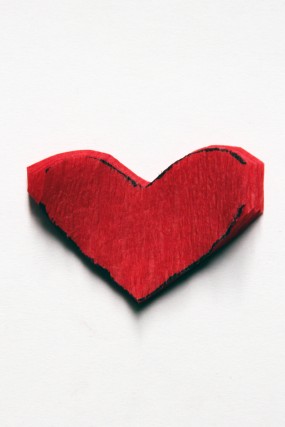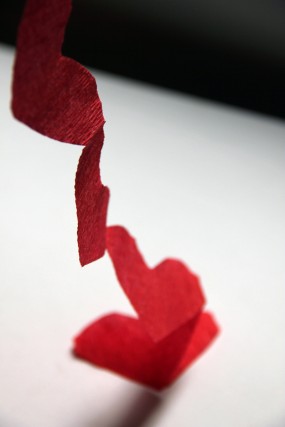 …and you are done!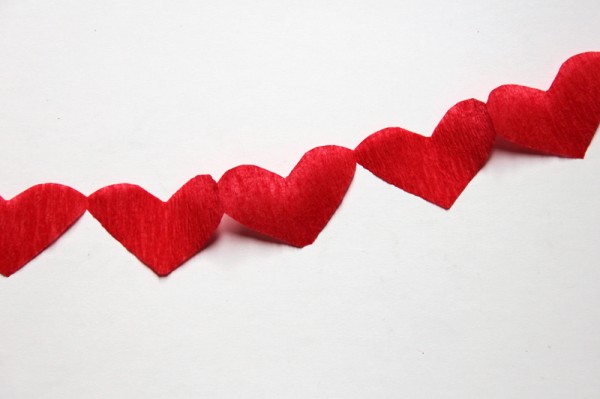 You can cut different colors, shapes and sizes for a little extra fun when layered and strung together! Hang 'em on chairs, your door, your walls (I used tiny pieces of masking & washi tape to hold mine up), or whatever else strikes your fancy! Spreading the love, one heart streamer at a time!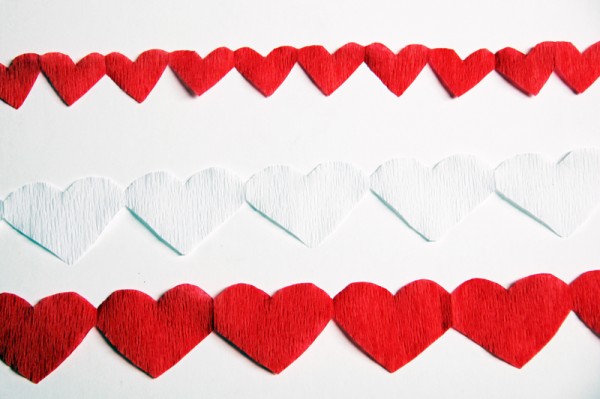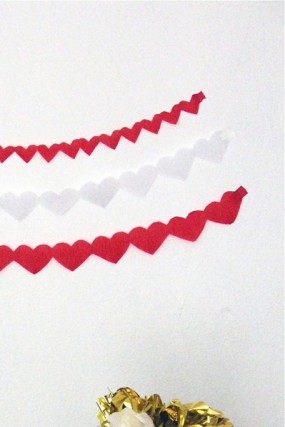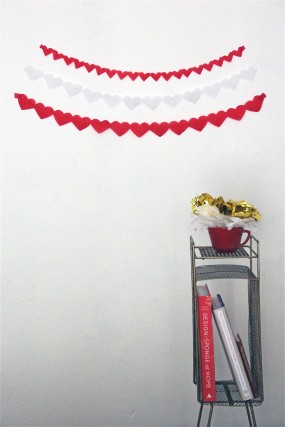 All Photos by Studio DIY
Looking for more DIY projects? Check out the Project Gallery and Free Printable Gallery! In need of supplies to make your own heart streamers? Check out the Craft Supplies Guide!