I know it is February and Christmas is (sadly) 10 months away now, but when this Nutcracker inspired styled shoot from Live View Studios came into my inbox, how could I not share it? I'm a dancer after all, and the Nutcracker is one of my favorite things about the season! I'm sure there are many of you reading who were engaged over the holidays and thinking of planning a winter wonderland wedding, yes? Well, have a little look at this DIY filled shoot to get your brain thinking or, if you're just a die-hard Sugar Plum Fairy fan like me, enjoy all the ballet eye candy it has to offer! Bonus: There's a special little fabric flower DIY tutorial at the end!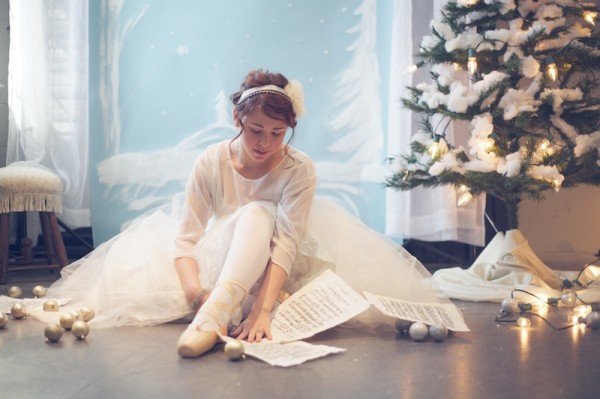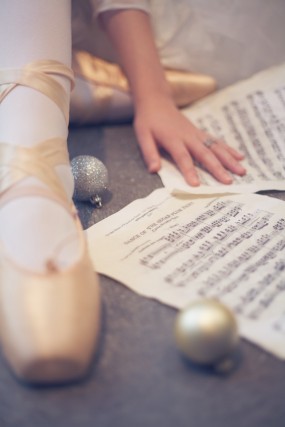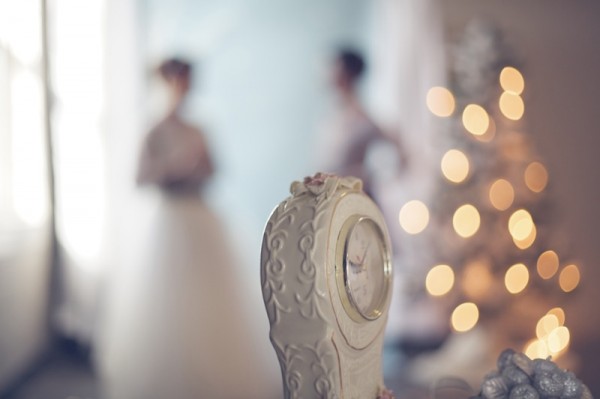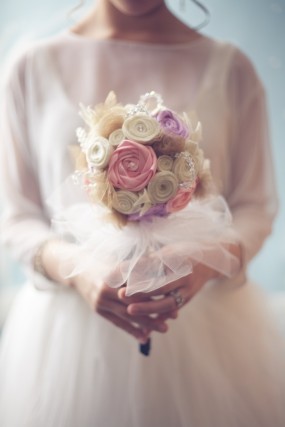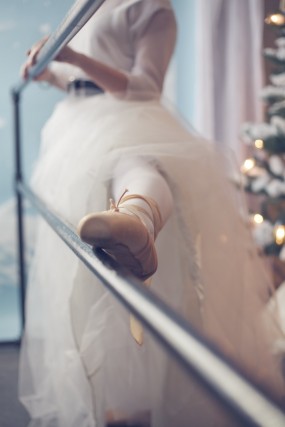 Music sheets from the ballet were used as place mats (What a great money-saving idea!) and walnuts were stamped as place cards. Two more things to love? The ornament guest book (How fun would it be to read all your well wishes when you decorate your first tree as a married couple!?) and the handmade quilled snowflake ornaments for favors!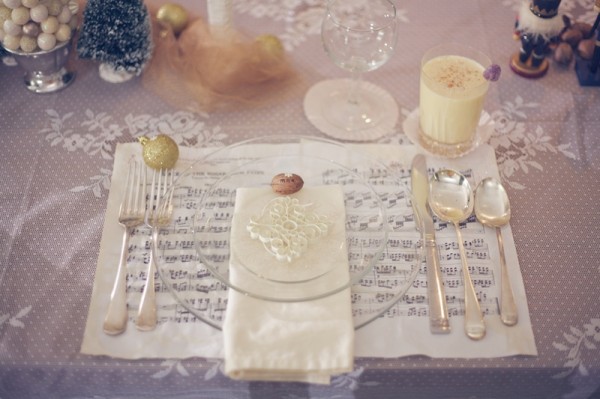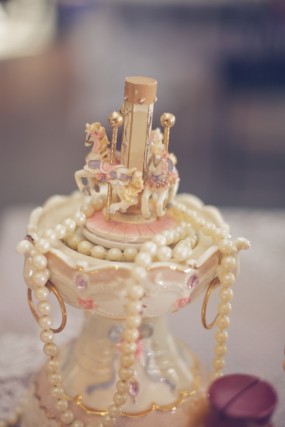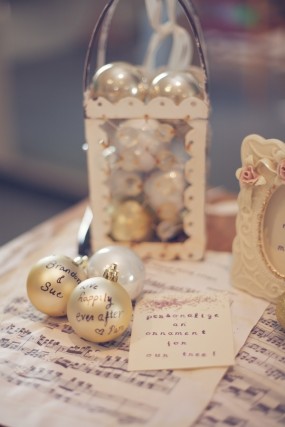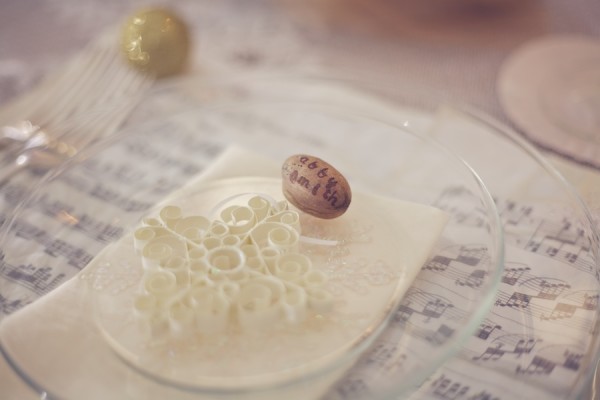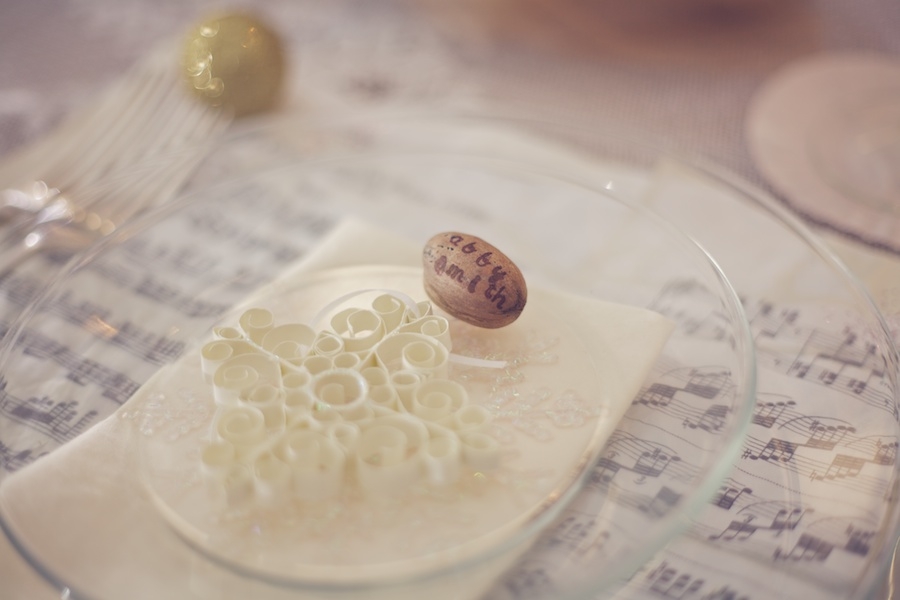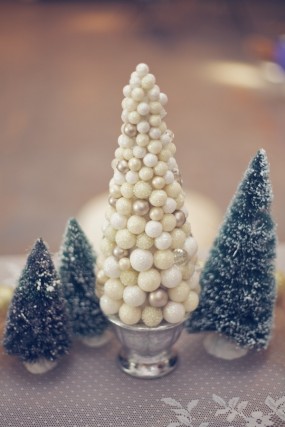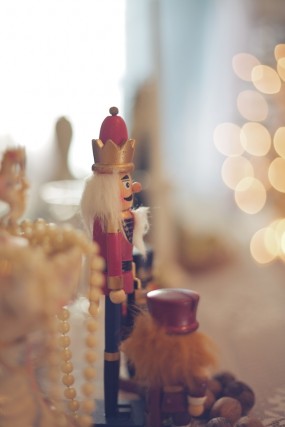 Who knew pipe cleaners could look so good? DIY idea to steal!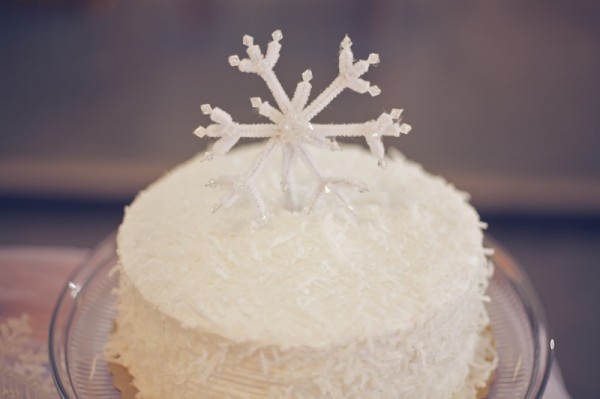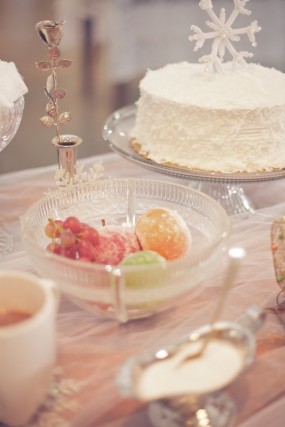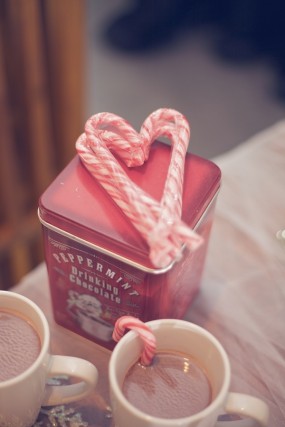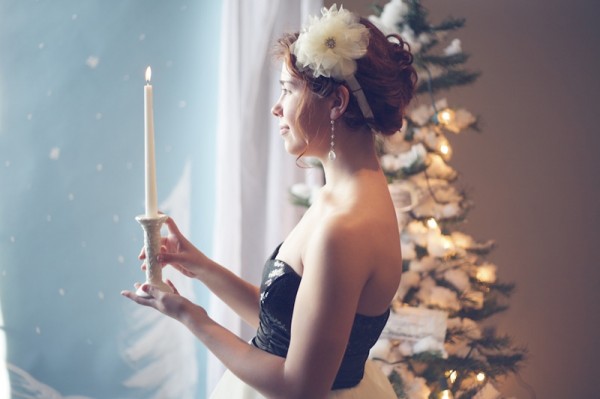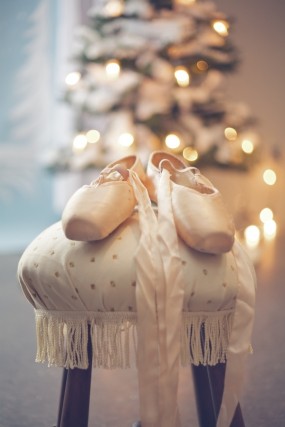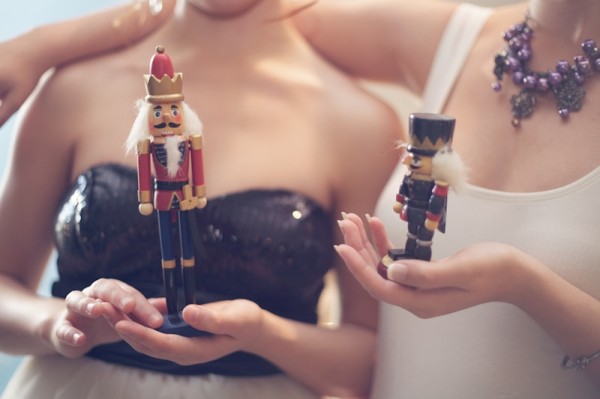 Did you catch that DIY bouquet above and can't get enough of fabric flowers? Here's a quick rundown on how to make it!
For the felt flowers, cut a spiral shape (moving from the outside inward) out of a felt circle ending in a point and discarding the center. Start at the center point you created and roll into a spiral. Hot glue the end down.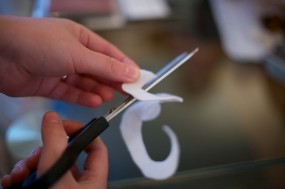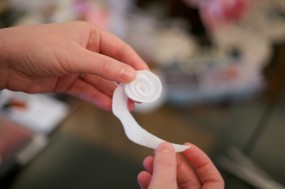 For the ribbon flowers, glue a knotted ribbon to the center of a felt circle. Twist the ribbon and glue to the circle, continuing until you have covered the entire circle. Glue the end of your ribbon to the underside of the circle.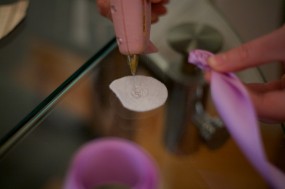 Push a wooden dowel into a styrofoam ball. Wrap the dowel in fabric, ribbon or whatever you like to make it pretty! Glue the flowers you've made onto the ball covering the entire surface. You can also add crystals, tulle and other embellishments! Here, a tulle "tutu" was added to the bottom of the ball to give it that perfect ballet feel!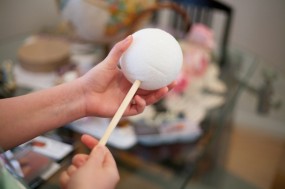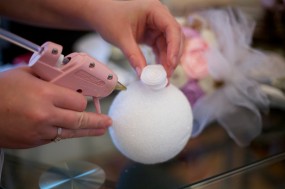 This inspiration shoot has me wanting to run to a dance studio ASAP. Oh how I miss my ballet days! If you can't get enough, you can see a little more about all the DIY details right here!
All Photos by Live View Studios
Participating Vendors
Location: Scott Concert Hall, Campbell University
Makeup: New Found Beauty Makeup Artistry
Submitted via Two Bright Lights
Crafting your own event details? The craft supply guide has all the supplies you'll need! Or perhaps you're looking for something handmade for your upcoming party? Head on over to the handmade vendor guide, too!