Today's DIY is tied with these ornament piñatas as my personal favorite project I did for the holiday season: DIY honeycomb Christmas bulbs (and ornaments!). The best part about this project is there's room for interpretation! While I choose to mainly turn those classic party honeycomb balls into Christmas light bulbs, the possibilities for shapes are endless! These are the ultimate festive decor, easy to make, budget friendly and oh-so statement making!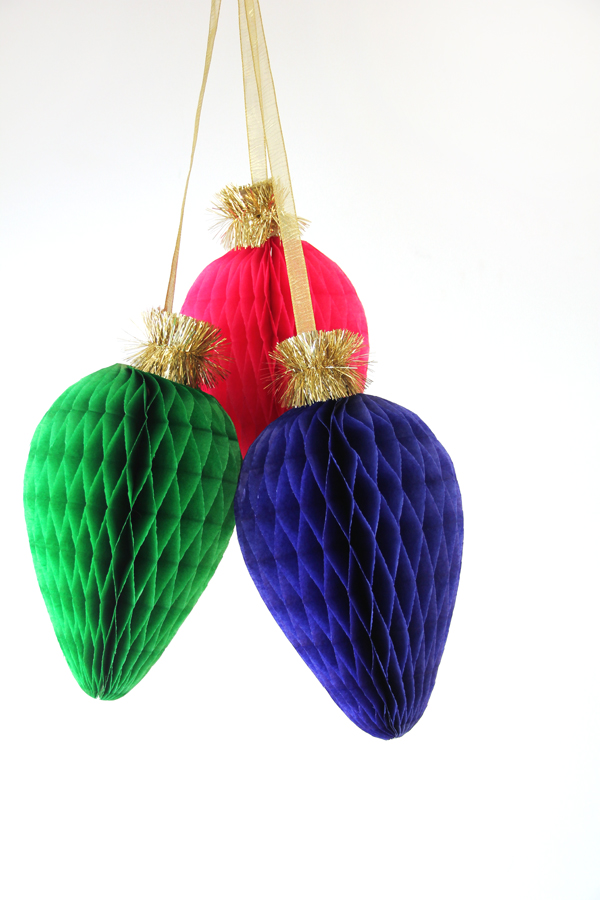 Supply List:
Honeycomb Balls (Get them at your local party store!)
Scissors
Cardboard Tube (Like a paper towel roll)
Hot Glue
Gold Tinsel
Ribbon
Masking Tape
To Make:
Draw a half-bulb shape onto your folded honeycomb ball. This pretty much means it will be wider at the top and narrower with a bottom (though it won't come to a perfect point!). Cut along your line through all layers.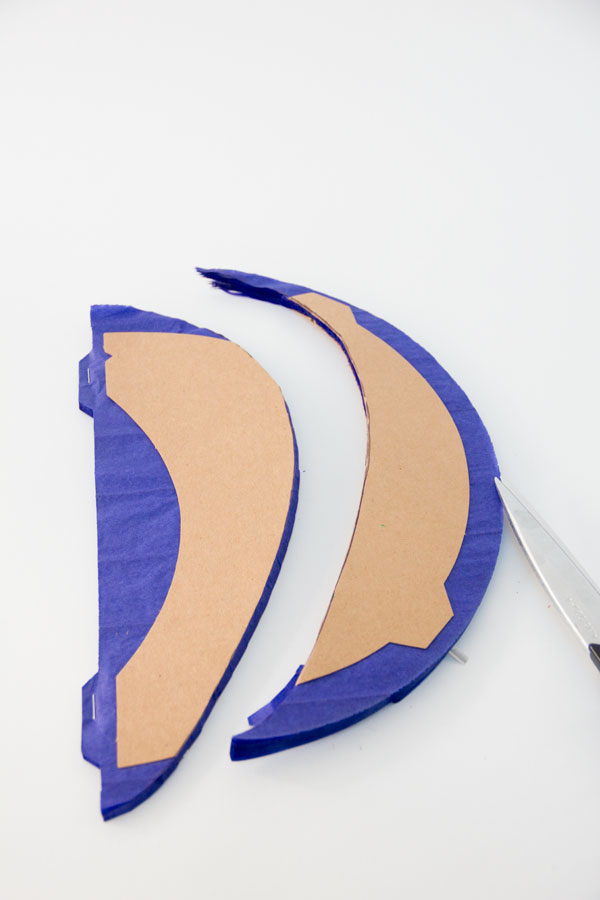 To make the fancy top, cut a piece of a paper towel roll about 1.5″ wide. Run a line of hot glue all the way around and adhere a piece of tinsel.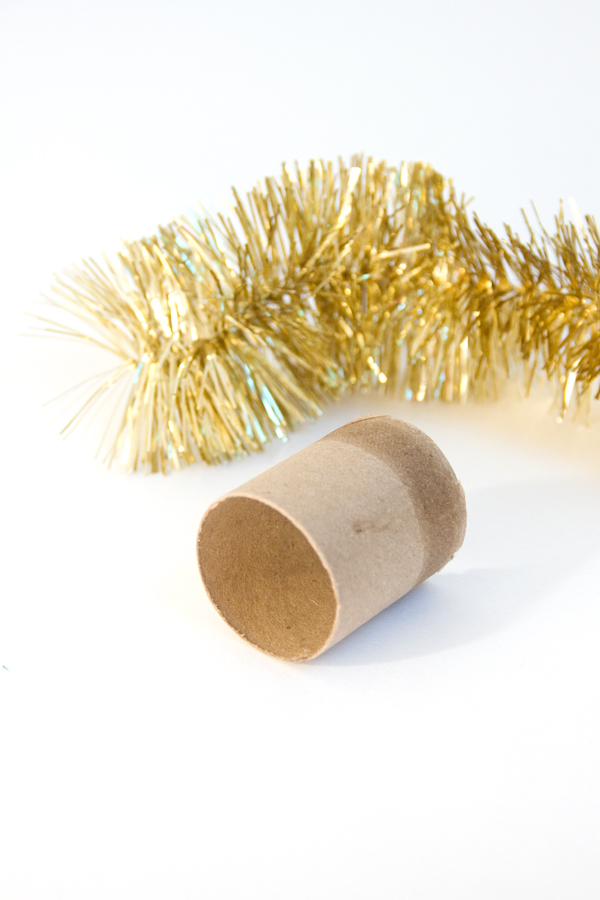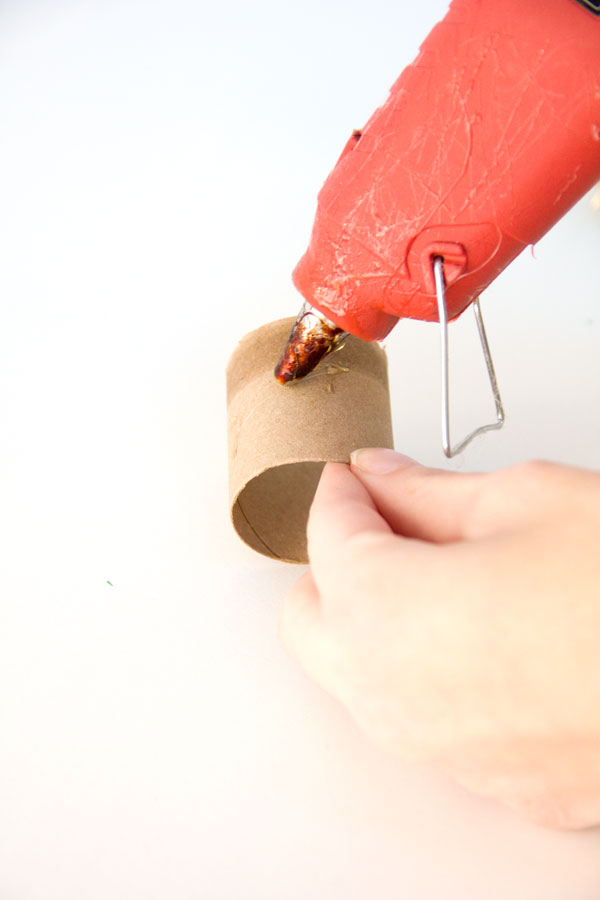 Once your top is done, set it aside. Take a piece of ribbon and carefully tape it to the top of your bulb, right alongside that inner edge.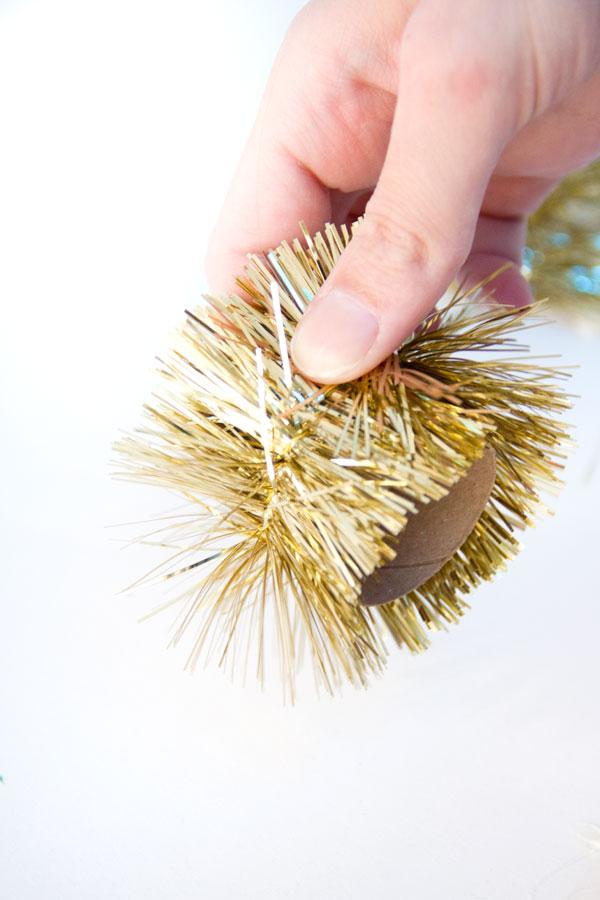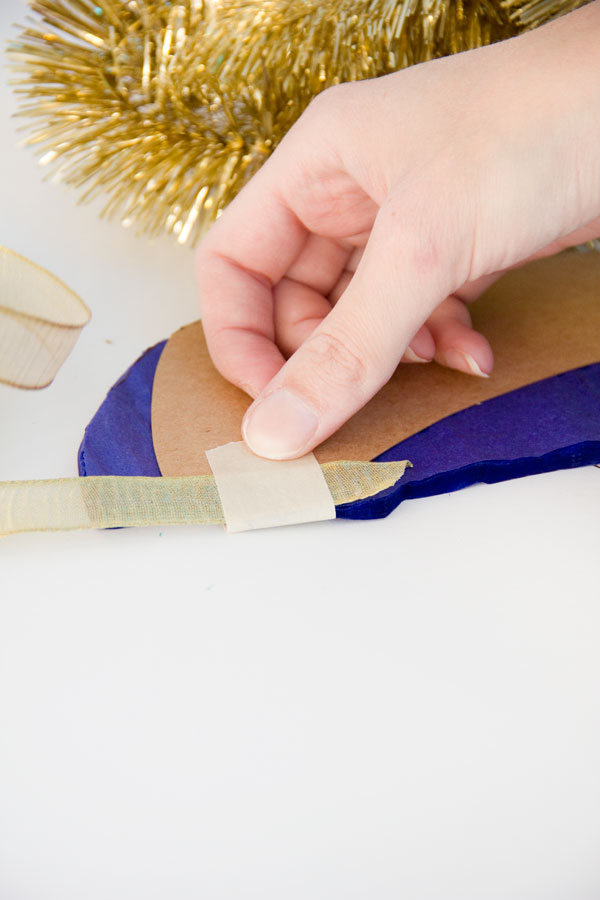 Now slip your gold topper over the ribbon and tape it to your ribbon on one side. Hang your faux (giant!) Christmas bulbs…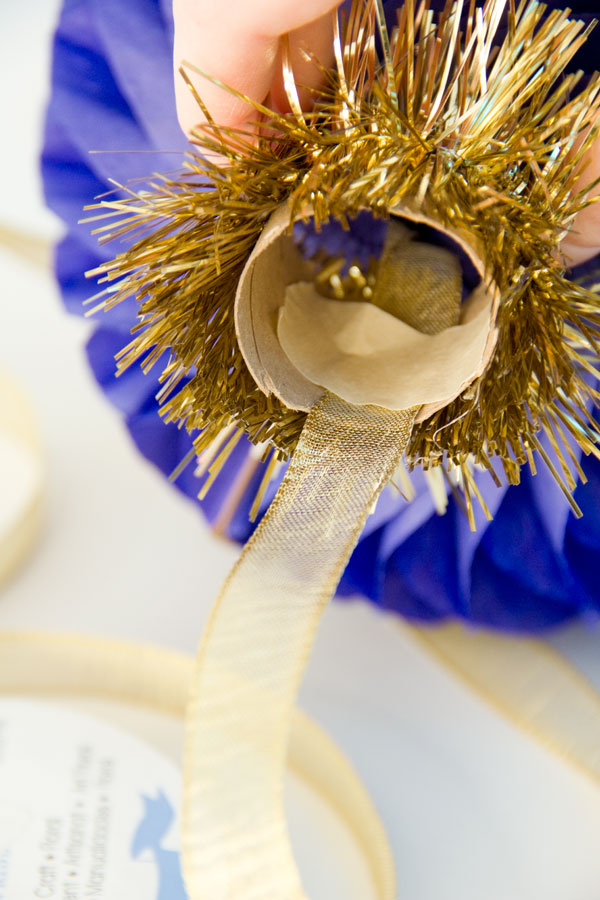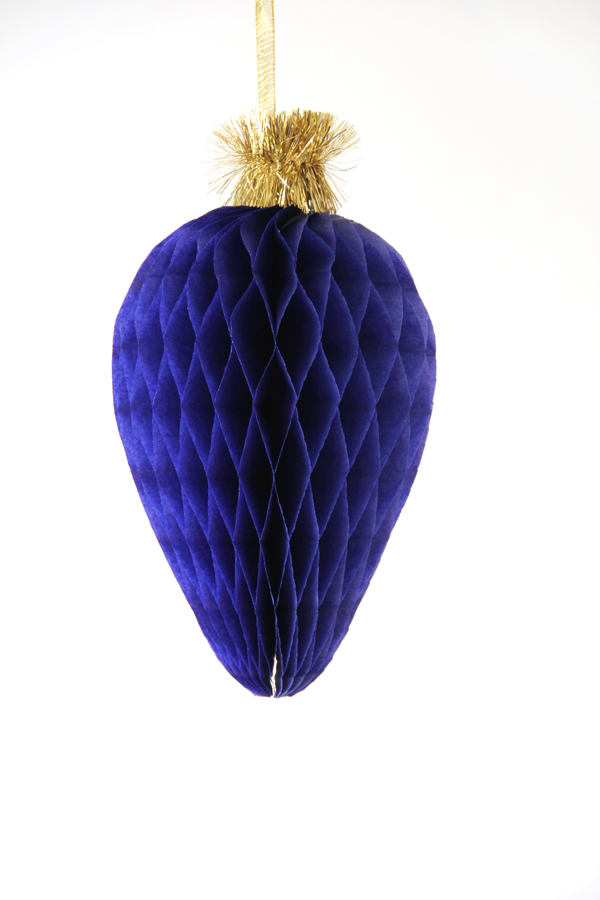 …and boogie down! You can have SO much fun hanging these and changing them up. I hung a few together and tied it up with a giant faux bow. You can also see a peek at an even easier ornament version of this project below, all I did was add the topper to a honeycomb ball as is! Tada!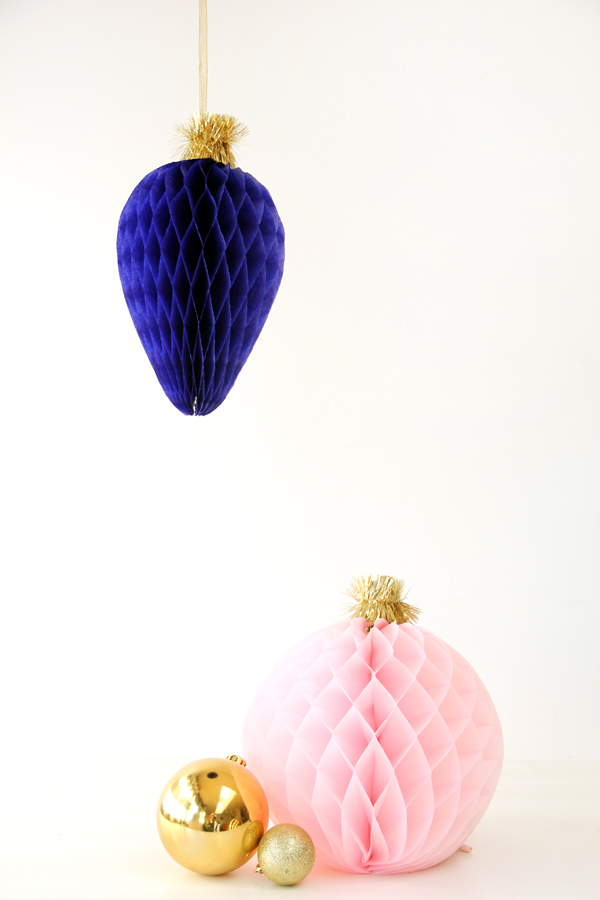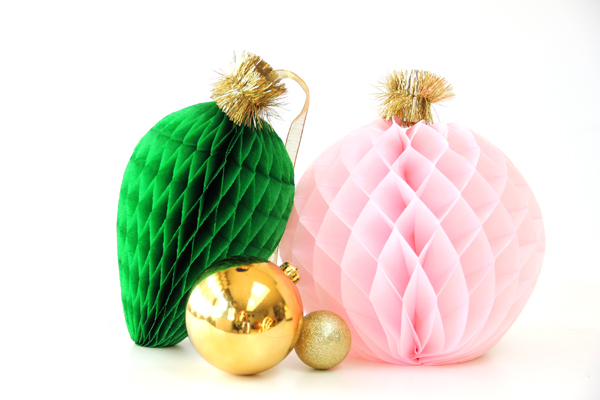 All Photos by Studio DIY
Looking for more DIY projects? Check out the full project gallery here! And if you're looking for some serious holiday cheer, you can get a hefty dose of that right here.